Cat's Claw potentially counteracts age-related mental decline and brain disorders.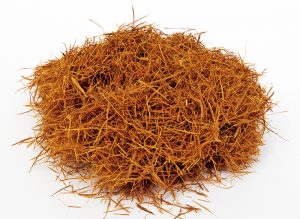 Uncaria tomentosa, also known by the trivial name as "Cat's claw" or "Una de Gato," is a woody vine with root bark used in the tribal health traditions of Ashaninka Indians in Peru. It may help brain health by:
Fighting brain inflammation and oxidative stress
Promoting healthy cerebral circulation
Helping "dissolve" amyloid plaques that are associated with brain degeneration
Potentially boosting the neurotransmitter acetylcholine
Overview
Uncaria tomentosa (Uncaria) is a plant from the family Rubiaceae growing in Central America and the Amazon rain forests of South America. It takes 20 years for the plant to reach maturity, and it can grow over 100 feet in length as it attaches and wraps around the trees.1 Its common name "Cat's claw" originates from the shape of the thorns projecting from the base of its leaves. In Ayurveda traditional Indian practices, this plant is known by the name of "Vilcacora." The Spanish call it "una de gato" which translates to English as "tomcat's claw."2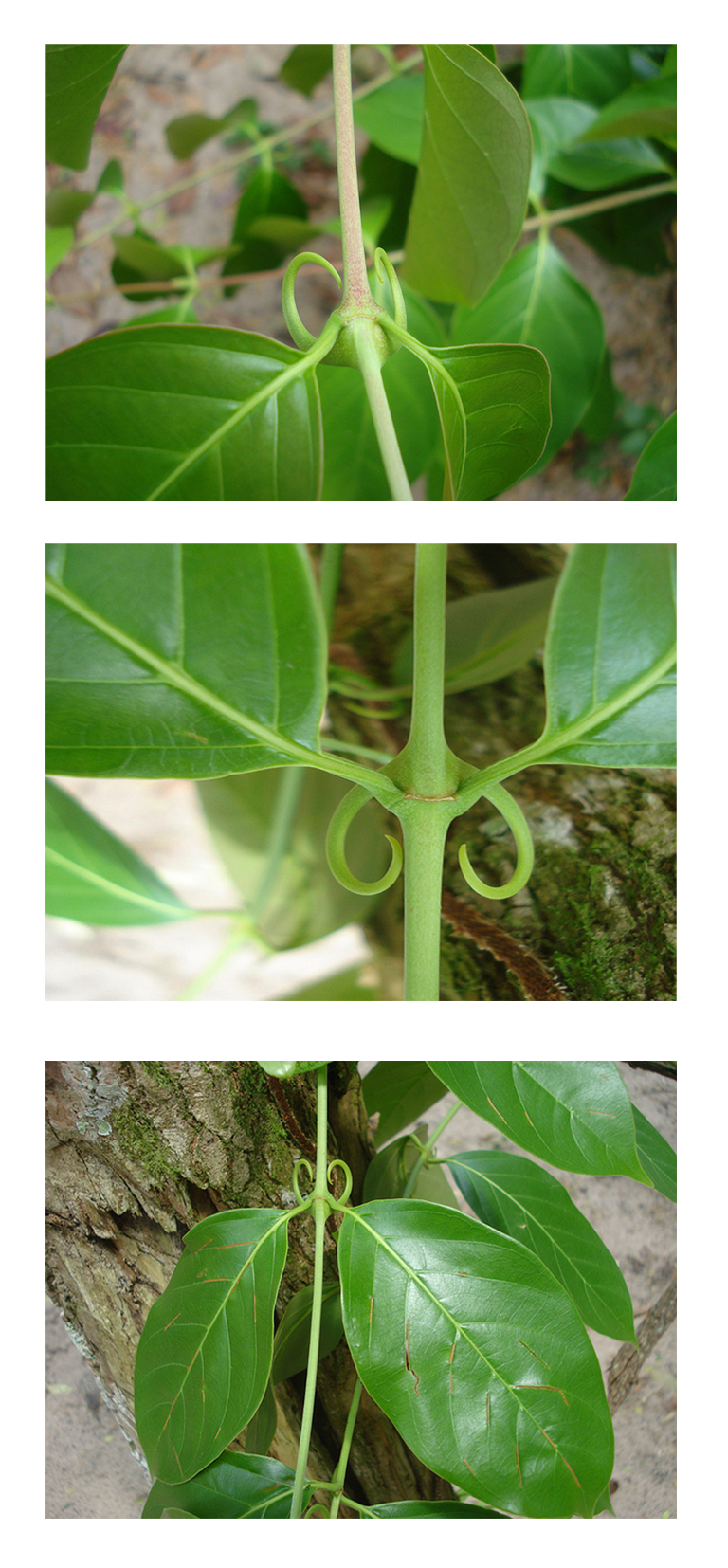 The native Peruvian Indians tribes honor Uncaria as a sacred plant inhabited by the kind sprits of the rainforests, and have used its inner bark and roots to prepare a wellness tea. This tea is believed to have a powerful positive influence on the body.
Cat's Claw Active Ingredients
There have been several reports on the constituents of this plant's extract, specifically, oxindole alkaloids. Two subtypes of Uncaria tomentosa with different alkaloid patterns have been identified:3
One root subtype contains mostly pentacyclic oxindoles, which act upon the immune system.
The other contains mostly tetracyclic oxindoles, which influence the central nervous system.
Notably, the tetracyclic alkaloids antagonize the effects of pentacyclic alkaloids. The oxindole alkaloids from the root bark of Uncaria are the constituents that are likely responsible for inflammation-modulating properties of this plant;4 however, one study in rats, despite the anti-inflammatory and antioxidant activities of Uncaria, concluded that these properties are independent of alkaloid content.5
Quinic acid is another active ingredient of Uncaria with suggested neuroprotective and immune-stimulating effects;67 Carboxyl Alkyl Esters (CAE) are another active ingredient in cat's claw, sometimes associated with its pro-cognition support.
Uncaria in Traditional Asian Medicine
While Uncaria tomentosa is strongly associated with South American health practices, preparations from hooks of other Uncaria species have also long been used in traditional Asian health systems:
Uncaria chotoko: Popular in traditional Chinese and Japanese medicines due to its spasmolytic and sedative abilities.8
Uncaria rhynchophylla: As a constituent of Japanese Kampo herbal remedy is used to treat insomnia and irritability as well as screaming attacks, sleep tremors and neurological disorders like dementia and Alzheimer's.9
In China, Uncaria rhynchophylla (gouteng) plant is used by the native healers for headaches. According to the traditional Chinese medicine views, the hooks on Uncaria vine are signposts that it can get in and grip the pain to throw it out.
It's always interesting to see when herbs used for a specific health concern for centuries or longer are backed for that same exact health concern by today's modern science.
Cat's Claw Brain Bio-Activities
Among many other uses in wellness, Cat's Claw is regarded by some as an herbal nootropic. Preliminary studies on animal models suggest that Uncaria might help to sustain brain functioning via:
Memory-boosting activity
Uncaria extract could be applied in the treatment of cognitive disorders such as amnesia and dementia. The total alkaloid mixture from Uncaria attenuated experimentally induced amnesia in mice. This benefit was attributed to Uncaria's apparent influence on the cholinergic system, which includes the brain chemical acetylcholine.10
Restoration of cognitive performance via brain vasculature support
Uncaria extract preparations potentially could be used in the treatment of patients with vascular dementia. Studies in mice have demonstrated that indole alkaloids and phenolic fractions of Uncaria can prevent the impairment of spatial learning behavior in water maze performance caused by ischemia. Moreover, such fractionated Uncaria preparation had a dose-dependent antihypertensive effect in spontaneously hypertensive rats (SHR) and attenuated the induction of the apoplexy in stroke-prone SHR. (Watanabe)
Anti-convulsing and anti-spasmodic
Uncaria species extracts reduced convulsions in mice epilepsy models, suggesting a potential therapeutic approach to epilepsy in humans.11
Antioxidant activity
The aqueous extracts of Uncaria (AC11) prevented cell damage, increased cell viability, and preserved mitochondrial potential and function by scavenging hydroxyl radical in a Parkinson's human cell model of dopaminergic neurons (Shi).
Antimutagenic activity
Extracts and chromatographic fractions of Uncaria attenuated DNA damage in a UV-light induced bacterial model of mutagenesis.12 This effect of Uncaria is likely linked to its antioxidant properties. C-Med-100. Additionally, Uncaria supplementation has been shown to improve leucocytes' DNA repair.13 The results of this clinical study are not conclusive as it included only 12 participants divided into 3 treatment groups.
Anti-inflammatory properties
Extracts from Uncaria species have been shown to inhibit synthesis of the key pro-inflammatory mediators, TNF-alpha and Prostaglandin E2, in murine macrophages (Sandoval). The inhibition of nuclear factor-kappa B (NF-kB) pro-inflammatory signaling pathway by Rhynchophylline (an alkaloid isolated from Uncaria) has been demonstrated in a rat ischemic brain injury (stroke) model.14
Decreasing the accumulation of pathogenic proteins in brain
Treatment of human and murine neuronal cell lines with isorhynchophylline, a major tetracyclic oxindole alkaloid isolated from Uncaria rhynchophylla (Miq.) Jacks, promoted the degradation of alpha-synuclein protein, a marker and a causative agent of some neurological problems.15 In the preliminary in vitro data shown in the patent application (US6346280 B1), Uncaria preparation inhibited the formation of amylin fibrils, molecular structures associated with the pathogenesis of Alzheimer's, on neuronal cells (Castillo).
These possible bio-activities seem to suggest Cat's Claw may be best as a type of "anti-aging" brain health nutrient. Its popular use for enhancing mental performance as a true nootropic is more theoretical, but still holds potential.
Research
Up to date, most of the effects of Uncaria herb on human brain are not supported by adequate and scientifically designed clinical studies.
The available information has been generally attributed to the experience of Peruvian physicians, online articles written by authors who have no relation to science, or publications in non-formal and not peer-reviewed scientific journals.
Notably, there are some questionable references in the patents describing methods of isolation and potential applications of Uncaria's active compounds in Alzheimer's (Castillo). Preliminary data shown in these patents are generated mostly from cell culture models and thus could be considered only as preclinical data that need further clinical validation.
Human Research
In the following clinical study, Uncaria hooks were used in addition to the other ingredients of an herbal mixture (yokukansan) in the traditional Japanese medicine (kampo). However, Uncaria was only an additional ingredient in the studied herbal combination. It is also not clear from the published data what was the percentage or concentration of Uncaria constituent and other ingredients in the mixture. Therefore, additional evidences of the therapeutic effect of Uncaria extract alone are required. Another limitation of this clinical trial was the lack of placebo-controlled group.
Traditional Japanese medicinal mixture yokukansan (TJ-54), containing Uncaria hooks, 22.5 g per day improved cognitive functions in Alzheimer's (AD) patients.
106 patients (55–85 years old) with AD took TJ-54 (Tsumura Co., Japan) 3X daily. TJ-54 includes Atractylodes lancea rhizome, Poria sclerotium, Cnidium, Uncaria hook, Japanese angelica, Bupleurum, and Glycyrrhiza. Symptoms of dementia were evaluated in patients following 4 weeks of TJ-54, and compared to the same patients at "no treatment" periods of 4 weeks. TJ-54 significantly helped delusions, hallucinations, agitation and aggression, depression, anxiety, and irritability and lability symptoms as compared to the no treatment group. TJ-54 showed no effect on cognitive function or activities of daily living.
The researchers concluded that "TJ-54 is an effective and well-tolerated treatment for patients with behavioral and psychological symptoms of dementia", and that "no rebound related deterioration would occur after withdrawal of TJ-54".16
Dosage Notes
In clinical studies, doses of 250 mg dry extract and 250-350 mg per day of aqueous extract of Uncaria tomentosa have been used.
Retail supplements range from 500 mg – 1,500 mg of plain powdered Cat's Claw per serving.
Advanced & high-potency cat's claw forms are presented in smaller dosages, typically ranging from 300 mg to 400 mg
Side Effects
Overall, limited safety data exist on Uncaria effects on human organism. However, there is an established tradition of use among several populations, with limited reports of adverse effects. In the available human studies, Uncaria remedies (including AC-11) appear to be well tolerated or inducing only minor side effects. The available animal toxicological studies did not indicate severe toxicity from oral intake of Uncaria preparations, but rather were suggestive of a low potential for acute and subacute oral toxicity.
Available Forms of Cat's Claw
Plain Powder: Powdered inner bark of Cat's Claw. The cheapest form.
Concentrated Extract: Una de Gato may be presented as a concentrated extract, typically at a 10:1 ratio.
Standardized: Some forms are standardized to supply exact levels of Una de Gato's alkaloids and antioxidants.
AC-11® (previously known as C-Med 100®: This patented form uses a proprietary hot-water extraction, filtration and purification process on Cat's Claw herb to achieve min. standardization of 8% Carboxyl Alkyl Esters (CAE). These CAE are only found in trace amounts in Uncaria. AC-11® is suggested as the only form of Cat's Claw to supply therapeutic CAE levels, an assertion that's backed by multiple studies and patents.
Saventaro® POA Cat's Claw: This branded form standardizes Cat's Claw root to a level of 1.3% pentacyclic oxindole alkaloids (POA) (260 mcg) and is purified to be free of tetracyclic oxindole alkaloids (TOA).
Supplements in Review Recommendation
Cat's Claw as AC-11®, 350 mg
Cat's Claw draws great interest despite a lack of great evidence. We can see why, since its evidence-supported bio-activities seem helpful for general brain health, with the added potential of unique nootropic activity. But keep in mind, additional clinical research is needed to confirm the potential therapeutic effects of Uncaria.
AC-11 is an easy call: It is a patented form that is backed by research, which is an advantage given the scarcity of research on Cat's Claw overall. 350 mg is the common dosage of AC-11 when used as a nootropic.
References