Brain Energy Production
">
A popular ingredient in sports nutrition supplements, creatine may also have potent nootropic properties.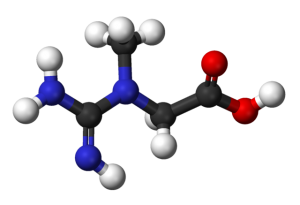 Creatine is an organic compound widely used for boosting athletic performance. However, recent research indicates that it may also be beneficial for brain health and performance. More specifically, creatine appears to:
Maintain a healthy brain energy metabolism. This may improve cognitive performance and help with degenerative brain concerns.
Protect the brain from oxidative damage. Creatine's antioxidant properties may help alleviate the high levels of oxidative stress in the brain.