Magnesium may alleviate depression, anxiety, and have other potential nootropic benefits such as improved memory.

Magnesium is an abundant mineral required for optimal health. Magnesium has been suggested to have nootropic benefits through:
Supporting brain biochemistry. Magnesium helps the brain's neurons function properly by regulating neurotransmitters and other cognitive mechanisms.
Supporting the stress response. Magnesium helps the body cope with stress, which is a major contributor to mental disorders.
Overview
Magnesium is an essential mineral with a wide variety of functions. It helps produce energy, make important biomolecules such as DNA, RNA, aids muscle & nerve function, regulate blood pressure, and much more. In addition, magnesium is known to play an important role in brain function by supporting optimal biochemistry.
Although most people get enough magnesium from their diet, insufficient (but not deficient) magnesium intake is estimated to affect some 48% of Americans (2005-2006 data).1 Because of this, supplementing with magnesium can have a wide range of health benefits. In fact, magnesium is one of the most popular supplement products, taken for everything from high blood pressure and blood sugar control to migraines and stress.
In addition, research reveals that insufficient magnesium levels are involved in depression, anxiety, panic disorders, and other mental illnesses. As such, the use of magnesium as a nootropic has been growing.
Did you know?
Chronic
stress
is one of the most common causes of magnesium depletion.
2
This explains why even seemingly healthy individuals – such as professional athletes – can experience suboptimal magnesium levels during periods of increased stress.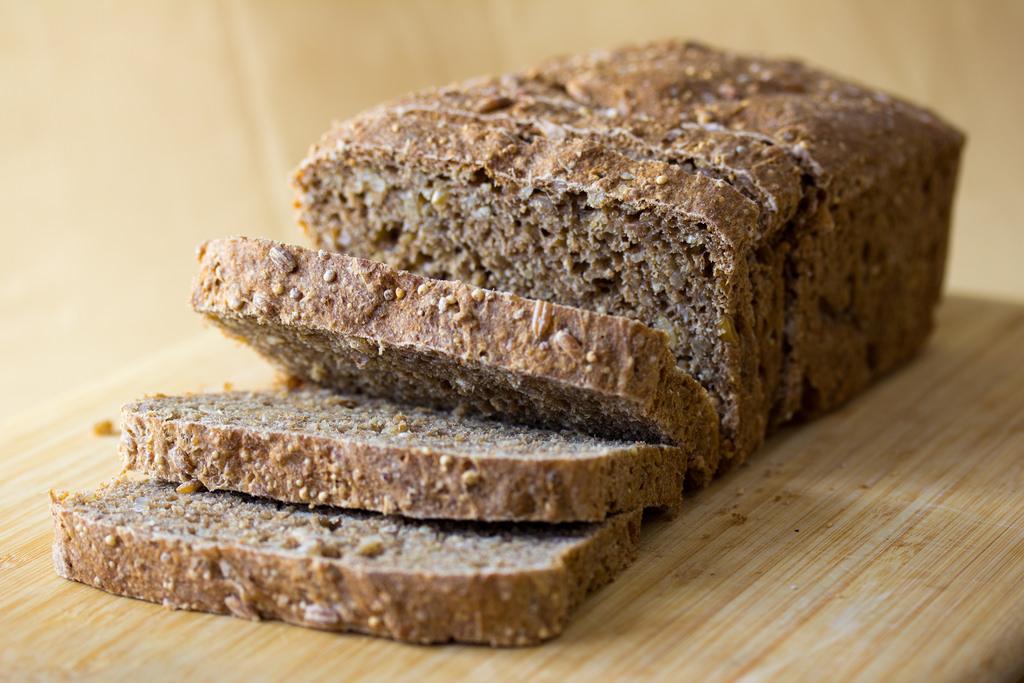 Foods High in Magnesium
| | | |
| --- | --- | --- |
| Food | Serving Size | Amount per serving (mg) |
| Cereal (all bran) | ½ cup | 112 |
| Brown rice (cooked) | 1 cup | 86 |
| Mackerel | 3 ounces | 82 |
| Spinach | ½ cup | 78 |
| Peanuts | 1 ounce | 48 |
| Banana | 1 medium | 32 |
How Magnesium Might Help the Brain
Magnesium is known to support healthy brain function in several ways:
Blocking NMDA receptors
Glutamate is the brain's main excitatory (stimulating) neurotransmitter. One of the ways that glutamate promotes its effects is by binding to N-methyl-D-aspartate (NMDA) receptors. Magnesium blocks these receptors, which can help reduce neuron injury and dysfunction.3 This is believed to be the main mechanism through which magnesium can alleviate depression and anxiety.
Supporting GABA activity
Gamma-aminobutyric acid (GABA) is the main inhibitory (relaxing) neurotransmitter in the brain. Magnesium helps support the activity of GABA by enhancing its availability and interacting with its receptors, which also reduces anxiety.4
Supporting mGluR receptors
The so-called mGluR receptors are involved in the function of both glutamate and GABA. Magnesium help these receptors function, which can in turn help reduce the body's responses to fear, anxiety, and panic.5 These effects are particularly useful for individuals suffering from anxiety and panic disorders.
Supporting the HPA axis
The hypothalamic-pituitary-adrenal (HPA) axis is the major system responsible for controlling our response to stress. Activation of this system results in effects such as increased anxiety and can contribute to depression and other cognitive symptoms. Magnesium helps this axis function properly, and has been shown to reduce levels of stress hormones ACTH and cortisol.6 7
Did you know?
Researchers hypothesize that one of the ways antidepressants work is by increasing the brain's magnesium levels.
8
Magnesium's Nootropic Uses & Benefits
As a nootropic, magnesium is increasingly being used to alleviate depression, anxiety, stress, panic, and related cognitive concerns. Magnesium also holds a reputation as a relaxation-promoting supplement thanks to its ability to relax both the muscles and the mind.
There is some evidence to support magnesium's nootropic uses. Although there is a lack of definitive, high-quality studies, there is enough evidence for researchers to suggest that it may help with depression and anxiety-related disorders. 9 10
In addition, magnesium L-threonate is quickly becoming the most popular form of Mg for nootropic uses thanks to early animal evidence showing benefits such as enhanced memory, learning, and protection against Alzheimer's.
Did you know?
Magnesium intake has been declining over the past 100 years because of refining grains, reduced consumption of magnesium-rich foods such as whole grains and nuts, food processing, and removal of minerals from drinking water.
11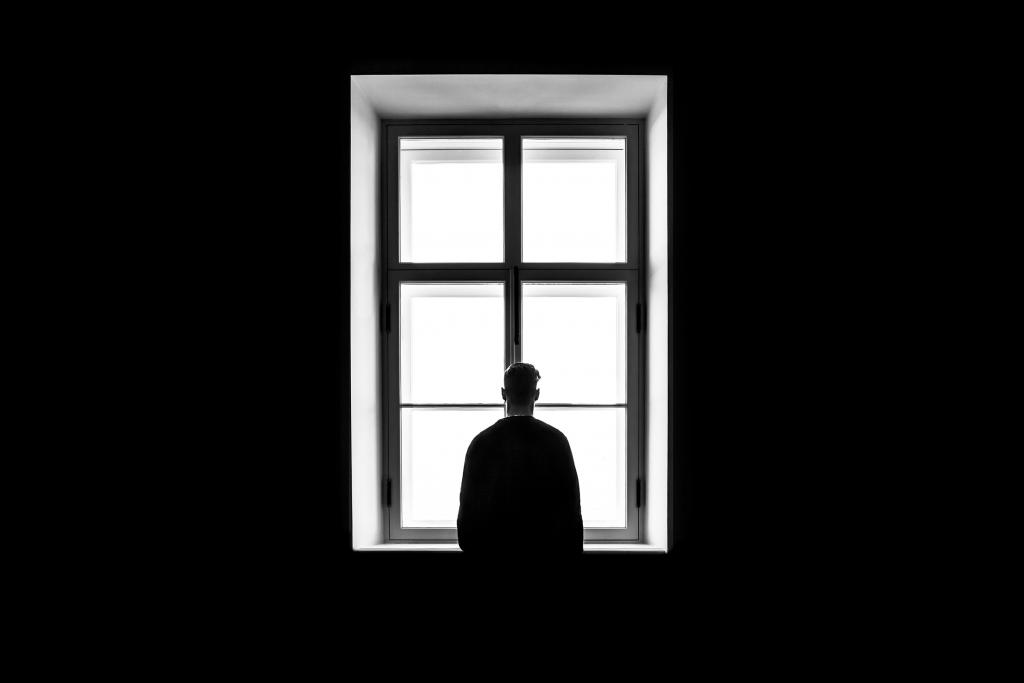 Research
Animal Research
Animal studies highlight the link between magnesium levels and mental conditions such as anxiety and depression. Specific findings indicate that:
Hypomagnesemia (magnesium deficiency) can cause or increase anxiety in rodents 12 13
Magnesium supplementation appears to reduce anxiety and depression in mice 14
Human Research
Magnesium supplementation may alleviate anxiety, depression, bipolar disorder, and related cognitive symptoms. However, these benefits only appear in cases where suboptimal magnesium levels are the underlying cause.
Magnesium supplementation (125-300 mg) appears to rapidly reverse some cases of depression
This study describes several case reports of people who showed fast recovery from depression following magnesium supplementation. In each case magnesium (125-300 mg glycinate or taurinate) was given to the person with depression, resulting in recovery after less than 7 days of supplementation.
The researchers concluded that "The possibility that magnesium deficiency is the cause of most major depression and related mental health problems including IQ loss and addiction is enormously important to public health." 17
Magnesium supplementation may help with bipolar disorder
This pilot study looked at the benefits of a form of magnesium called Magnesiocard (magnesium L-aspartate hydrochloride trihydrate) in the treatment of bipolar disorder. Nine patients were given a magnesium preparation daily for up to 32 weeks, resulting in improvement in half of the patients.
The researchers concluded that "The possibility that Magnesiocard could replace or improve the efficacy of lithium as a preventive treatment of manic-depressive illness merits further clinical investigation." 18
People with depression and adjustment disorder appear to have reduced brain magnesium levels
This study examined the magnesium and calcium levels in the cerebrospinal fluid (CSF)  of people with depression, schizophrenia, and adjustment disorder. A total of 41 patients were compared to 15 healthy individuals. The study found that magnesium levels were significantly lower in people with depression and adjustment disorder, and particularly in people who attempted suicide.
The researchers concluded that "Both variables seemed to be primarily related to recorded suicide attempts, but decreased magnesium was not limited to violent cases." 19
Magnesium (360 mg) appears to improve depression, anxiety, and other cognitive symptoms of PMS
This randomized, double-blind, placebo-controlled study looked at the benefits of magnesium for reducing premenstrual syndrome (PMS) symptoms on women. PMS is a disorder that can reduce the body's magnesium levels and includes anxiety, depression, mood swings, stress, and other cognitive symptoms. A total of 32 women were given placebo or magnesium (360 mg) for 2 months, and then magnesium only for another 2 months. The supplementation improved mood-related symptoms of PMS such as anxiety, depression, and tension.
The researchers concluded that "These data indicate that Mg supplementation could represent an effective treatment of premenstrual symptoms related to mood changes." 20
Magnesium (200 mg) plus vitamin B6( 50 mg) appears to reduce anxiety-related PMS symptoms
This randomized, double-blind, placebo-controlled, crossover study examined the effects of magnesium plus vitamin B6 on premenstrual syndrome-related anxiety. A total of 44 women were given placebo, magnesium( 200 mg), vitamin B6 (50 mg), or both for one whole menstrual cycle, and repeated the supplementation 3 more times so that all women tried every treatment. Only the magnesium plus B6 group showed significant reduction of anxiety-related premenstrual symptoms, such as tension, mood swings, irritability, and anxiety.
The researchers concluded that "A small synergistic effect of a daily dietary supplementation with a combination of Mg + vitamin B6 in the reduction of mild premenstrual anxiety-related symptoms was demonstrated during treatment of 44 women for one menstrual cycle." 21
Magnesium (300 mg) does not appear to reduce anxiety caused by stress in university students
This randomized, placebo-controlled, double-blind study examined the effects of magnesium on anxiety. A total of 147 university students were given placebo or magnesium (300 mg) daily for 5 days before final exams to test its effects on test anxiety. There was no difference in anxiety between the two groups.
The researchers concluded that "The level of self-reported anxiety before final exams did not differ between the placebo and Mg++ groups (p= 0.69)." 22
Did you know?
Depressive symptoms are common in people suffering from hypomagnesemia (magnesium deficiency).
23
Nootropic Dosage
Nootropic studies of magnesium most commonly use 125-400 mg dosages
Standalone nootropic magnesium supplements typically provide 150-1000 mg dosages
Multi-ingredient nootropic supplements typically include smaller magnesium dosages (50-150 mg)
Available Forms
Magnesium L-Threonate. This new form of magnesium is ideal for nootropic uses, because it is the only form of magnesium demonstrated to enhance memory and learning in animal studies. Also known as Magtein.
Magnesium Amino Acid Chelate. A chelate is a combination of a mineral and an amino acid which may improve magnesium absorption.

Magnesium Oxide. The cheapest and generally least-effective (low absorption) form of supplemental magnesium.
Magnesium Citrate. Having been demonstrated to have superior absorption to both oxide and chelate, Mg Citrate is one of the most potent forms of magnesium. 24
Magnesium Orotate. A form of magnesium bound to orotic acid that is advertised to have superior absorption, but with no clinical evidence.
Magnesium Sulfate. Also known as Epsom salts, Mg sulfate has a strong laxative effect and is often added as a muscle relaxant.
Magnesium Chloride. Commonly found in topical lotions, gels, and oil preparations, and less commonly in dietary supplements.
Magnesium Glycinate. Another popular form of magnesium.
ZMA. A patented combination of Zinc Monomethionine Aspartate, Magnesium Aspartate, and Vitamin B6 (as Pyridoxal HCl) used primarily as a sports recovery supplement.
Supplements in Review Recommendation
Magnesium L-threonate, 200-1000 mg as a nootropic.

We recommend trying magnesium as a nootropic. Although we'd like to see more high-quality evidence before a conclusive recommendation, the existing studies do point to reduction of stress, anxiety, and related issues. As such, we recommend trying magnesium as a safe, natural nootropic.
Start with 200 mg magnesium L-threonate. We recommend taking 200-1000 mg daily dosages of magnesium L-threonate, as this is the only form of Mg that appears to have the full spectrum of nootropic benefits.