Pseudovitamin inositol plays key roles in cell signaling and neurotransmitter balance.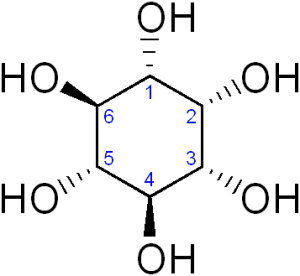 Once referred to as Vitamin B8, inositol is a substance naturally found in both plants and animals. As a brain health nutrient, inositol appears to:
Play a key role in brain cell membrane formation and function, serving as a precursor to phospholipids that make up neurons
Support good cell-to-cell communication throughout the brain and the rest of the nervous system
Regulate the function of various neurotransmitters, including serotonin 
Overview
Inositol is not a single compound, but a collection of nine similar compounds. As a nootropic in supplements, the myo-inositol form is typically used: It is the most prevalent form in biology, and appears to be more active in cell-to-cell signaling process that drive inositol's primary brain benefits.1 Another less commonly seen inositol form called inositol hexaphosphate is converted into myo-inositol during the digestive process.
Once regarded as "B8" of the B-complex family, inositol is now called a pseudovitamin because of its prevalence in the diet and the body. Inositol is present in many foods, with beans, grains, fruits and nuts as some of the richest natural sources.2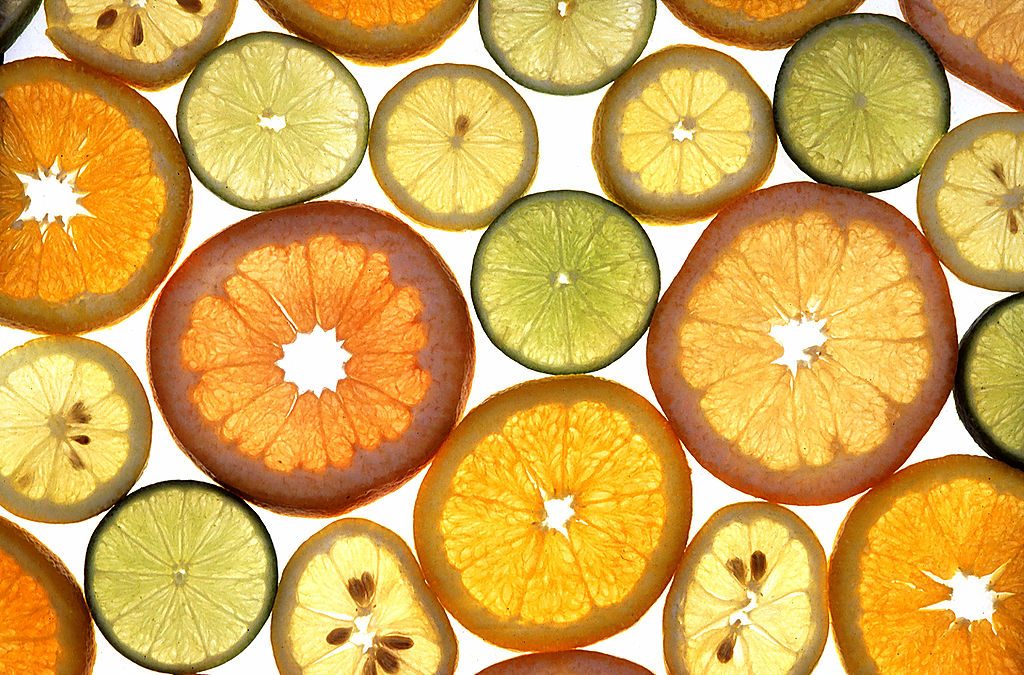 Inositol has not yet been shown to boost brainpower as a nootropic.
However, it is an important vitamin for brain health and overall emotional wellness. Inositol is also essential for healthy nerve function, including healthy structure and function of neural membranes, and supports energy metabolism; always a valuable role in the energy-intensive brain.
Let's take a closer look at Inositol's possible bio-activities for cognitive health.
How Inositol Might Help the Brain
Brain Cell Membrane Formation & Function
Inositol is a required component in the formation of cell membrane phospholipids, which act as protective barriers and functional gateways around brain cells, letting only certain small and uncharged molecules in. Brain cell membrane permeability is also affected by its inositol content.3 As such, inositol appears to assist in the transport of materials across the cell membrane.4
Brain Cell Messaging Support
Brain chemicals including dopamine, GABA, norepinephrine, acetylcholine & serotonin, use inositol to communicate.5 When a receptor in the brain is triggered by the release of a neurotransmitter, surface proteins send primary signals to inositol. The message is then delivered by inositol to the intended recipients within the cell, like the nucleus. In this secondary messenger role, Inositol is a crucial spark for life-supportive events within the brain cell, including muscle contraction, reproduction, normal cell growth, sensory function and more.6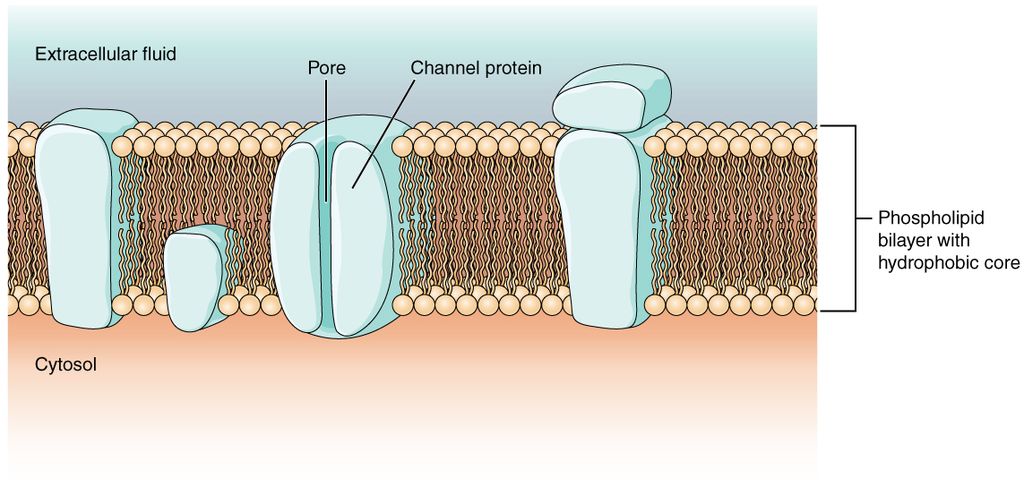 Brain Cell Creation & Maintenance
Aside from helping neurons within the central nervous system produce energy and communicate via neurotransmitters, inositol may also aid in the process of neurogenesis—the creation of fresh new neurons within the brain. This is an indirect possible benefit, mainly due to inositol acting as a precursor to the phospholipids that are used as raw materials to form neurons. Supplementing with an actual phospholipid nootropic like phosphatidylserine may more directly support neurogenesis.
Inositol Uses for the Brain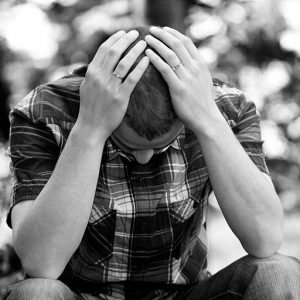 An imbalance in neurotransmitters may contribute to emotional problems.7 Because of its influence on neurotransmitters–especially serotonin–inositol is sometimes used as a natural therapy for anxiety disorders like panic attacks, obsessive-compulsive disorders, eating disorders like bulimia nervosa, and agoraphobia.
Studies have also suggested that vitamin B8 levels appear to be lower than normal in those with depression and bipolar issues.8 Replenishing inositol to healthy levels may help to support a brighter mood.
Finally, inositol's support for brain cell membranes and neurogenesis seems to suggest at potential uses for long-range brain health — but it's worth noting that early research failed to demonstrate any inositol benefits for degenerative brain problems.
Did you know?
Notably, another nootropic called
lecithin
is made up of choline and inositol, and cannot be formed without the B8 component.
Research
Animal Research
Inositol appears to reduce anxiety-like behavior in rats.
Myo-inositol, epi-inositol, and a control solution were injected to 27 adult male rats once a day for 11 days. The animals were then tested for behavior in an elevated plus-maze six to eight hours after the last injection.
Both epi-inositol and myo-inositol were found to reduce levels of anxiety-like behavior, with the former being more effective than the latter. The researchers concluded that the study supports previous findings regarding the importance of inositol in the possible therapy for anxiety.9
Human Studies
Inositol 12 g may improve depression symptoms
In this early, weak study, researchers administered 12 g of inositol or placebo daily for a span of 4 weeks to patients suffering from depression. At the study's end, researchers noted that the inositol group experienced significant improvements in the Hamilton Depression Rating Scale versus the placebo group.
Researchers concluded, "This may be the first use of the precursor strategy for a second messenger rather than a neurotransmitter in treating depression." Researchers also noted that although inositol showed promise for depressions, replication of these results was needed.10
Inositol 18 g may help with panic symptoms without side effects
Some traditional therapies for panic disorder are lacking in efficacy and tolerability. In this weak study (no placebo control), Inositol was studied for its impact on anxiety. 20 patients took 18 g of Inositol daily for one month followed by one month taking a synthetic anti-anxiety drug. Both therapies produced similar improvements on the Hamilton Rating Scale for Anxiety, agoraphobia symptoms, and clinical impressions. Inositol appeared to be more effective for reducing panic attacks, while the synthetic–though effective–appeared to produce more side effects of nausea and fatigue.
Researchers concluded, "Continuing reports of inositol's efficacy… for depression, panic disorder, and OCD should stimulate replication studies."11
Inositol 18 g may assist with OCD and related symptoms
Thirteen patients with obsessive-compulsive disorder completed a double-blind, controlled crossover trial of 18 grams per day of inositol or placebo for six weeks each. The results showed that there was a significant improvement in the Yale-Brown Obsessive Compulsive Scale for patients who took inositol compared to those who took placebo.
The researchers concluded that, together with previous controlled, double-blind trials of inositol as a treatment for other mood disorders, "inositol is effective in depression, panic, and obsessive-compulsive disorder, a spectrum of disorders responsive to selective serotonin reuptake inhibitors."12
Inositol 18 g may help with some symptoms related to eating disorders
In this early, weak study, researchers investigated whether inositol might have therapeutic value in patients with bulimia nervosa and binge eating issues. Patients were given 18 g inositol or placebo daily for six weeks, and then crossed over to the other therapy for another six weeks. At the study's end, researchers found that inositol appeared to be linked to significant improvements in the Eating Disorders Inventory, Visual Analogue Scale, and Global Clinical Impression.
Researchers reported, "Inositol is as therapeutic in patients with bulimia nervosa and binge eating as it is in patients with depression and panic and obsessive-compulsive disorders." The researchers seemed to attribute this benefit to inositol's influence on serotonin.13
Dosage Notes
For brain health, inositol requires larger doses than for other areas of health concern
The standard dose of inositol for assisting with brain health and mood concerns is typically between 12 to 18 grams daily, with the best research supporting 18 g daily dosage.
Inositol's mood benefits have been noted with doses in the range of 6 grams daily.
Retail inositol supplements presented as capsules typically supply 500 mg – 750 mg
Powder inositol supplements supply more in the range of 6 g – 8 g per scoop or serving.
Side Effects
High doses may be associated with indigestion, leading to symptoms like nausea, tiredness, headache, and dizziness. There is also some concern that inositol might make bipolar disorder worse although more research is needed on this possible risk.
Available Forms of Inositol
Inositol is available in capsules, softgels and as a free-flowing powder supplement.
Inositol powder is likely the more convenient choice for those seeking higher inositol intake, in the range of grams versus milligrams.
Since lecithin is comprised of both inositol and choline, lecithin granules present another way of supplementing with inositol.
Supplements in Review Recommendation
Inositol is not a mental performance-boosting nootropic, but it has a good track record for supporting emotional balance. It seems to be a foundation nootropic for neurotransmitter signalling and messaging both inside individual neurons, and from neuron-to-neuron. Research suggests these bioactivities may help with problems related to anxiety, panic and depression, with superior tolerability to other therapies. While not quite as research-backed, we also believe inositol's support of brain cell membranes and neurogenesis may help with longer-range brain health, overall.
The 18 g of Inositol in positive studies is a LOT. That's why we suggest starting with a lower (but still large) 10 g dosage for cognitive health applications, assessing effects and tolerance, and increasing incrementally if needed. Inositol powder supplements will help you hit these larger dosages much more easily than capsules, which are 750 mg max.
References