Amino acid L-Glutamine may help support the neurotransmitters glutamate & GABA.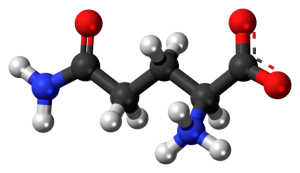 L-glutamine is an amino acid with a wide variety of functions in the human body. Although it has not been shown to boost cognitive performance, L-Glutamine does seem play a role in healthy brain function by:
Maintaining production of the neurotransmitters glutamate and GABA. Glutamate in particular is believed to be heavily involved in memory and learning.
Overview
L-glutamine, or simply glutamine, is the most abundant amino acid in the human body, and serves a number of key roles, including protein synthesis, providing energy to intestinal and immune system cells, and removing ammonia.1
Glutamine is a conditionally-essential amino acid, meaning that although the human body can typically produce enough of it, it may need to be taken in through diet in some cases of injury or illness. For example, glutamine is sometimes given to patients with wasting problems to help preserve muscle.2
Due to its amino-acid support for the protein synthesis that underlies muscle mass, L-Glutamine is perhaps most popularly used by bodybuilders and athletes as a post-workout supplement. Other uses of glutamine include helping patients recover after surgery and promoting better tolerance of some aggressive therapies used for serious health concerns.
Less commonly, glutamine is also used to assist with digestive conditions (especially of the inflammatory variety) and mental conditions such as depression, anxiety, irritability, and insomnia.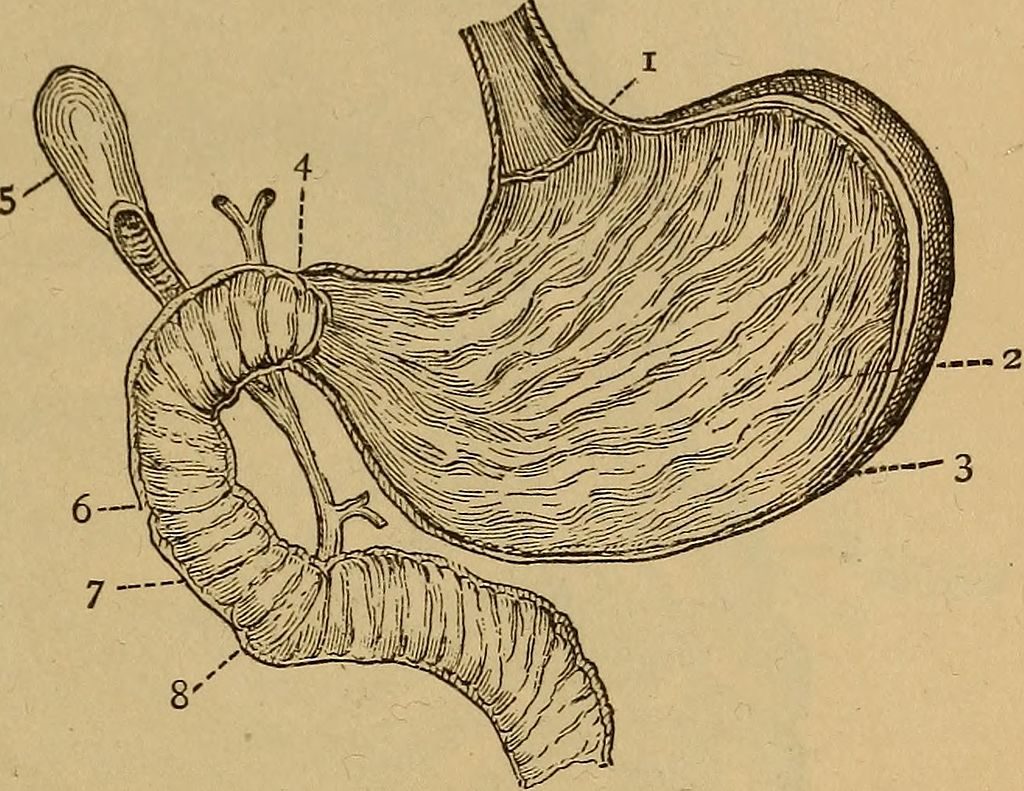 While research shows that glutamine plays a role in healthy brain function by helping recycle neurotransmitters, the question is whether supplementation has any nootropic benefit. After all, glutamine is already produced by the body in sufficient quantities and found in many plant and animal protein sources, such as meat, cheese, and cabbage.
There is currently no research evidence to back up any claims of supplemented glutamine having brain-boosting nootropic activity. However, it does appear to have potential in some areas of cognitive performance and overall brain health.
Did you know?
 The "L" in front of glutamine refers to a specific arrangement of atoms. Most amino acids come in two shapes or "isomers" – the L and D forms. Glutamine found in the human body and sold in supplements is typically in the L-isomer form.
3
L-Glutamine's Possible Brain Bio-Activities
"Recycles" Brain Chemicals: Glutamate & GABA
In terms of brain function, glutamine appears to have a role in the production, or more accurately, the "recycling" of glutamate and GABA – two neurotransmitter compounds. Glutamate in particular is the most abundant neurotransmitter in the human body, and is believed to be heavily involved in memory and learning processes.4
Glutamine achieves this by through the glutamate-GABA-glutamine cycle. In this process, cells known as astrocytes release glutamine, which is then taken up by nerve cells to allow them to produce glutamate and GABA for neurotransmission. When the nerve cells use these two neurotransmitters, they are then taken up by astrocytes which continue the cycle by producing glutamine.5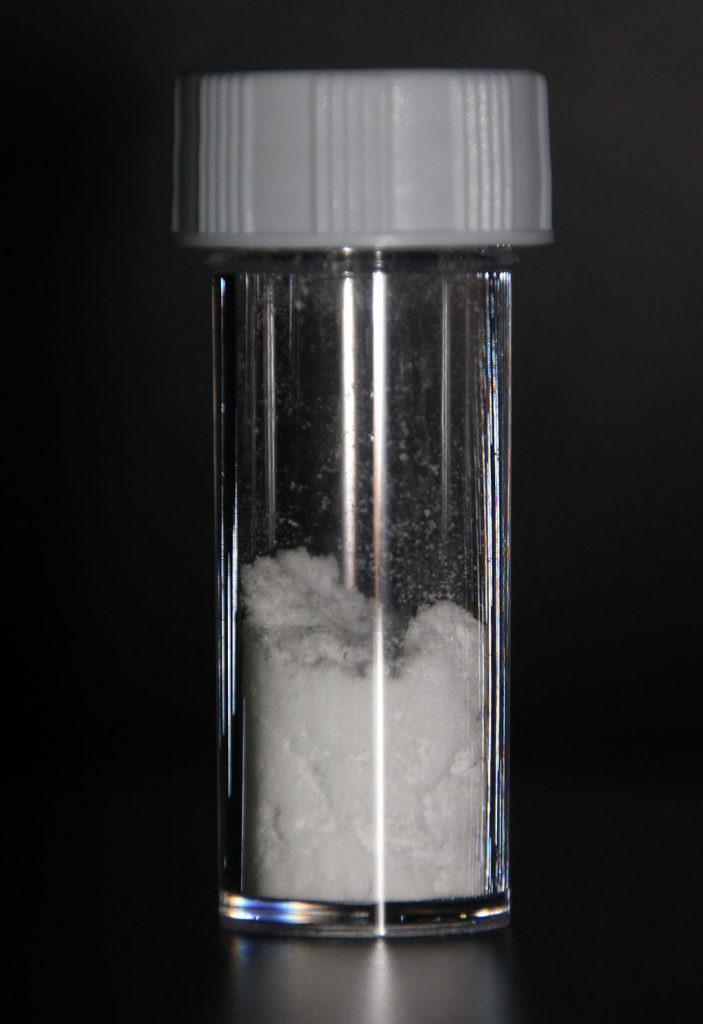 The Glutamine-Ammonia Paradox
The Glutamate → Glutamine conversion process plays a key role in clearing ammonia from brain tissues. This is important for brain health because ammonia is considered a neurotoxin. However, glutamine is also metabolized into ammonia. Despite Glutamine's apparent supportive role in brain detoxification, excessive intake of the amino acid has been suggested to actually raise ammonia levels in the brain. Some researchers have even suggested that at elevated levels, Glutamine may be a "noxious agent."6
Research
Animal Research
Given the difficulty of examining a living human brain, most studies of glutamine as a nootropic have been performed on isolated animal brain cells. Specific findings indicate that:
Glutamine acts as a precursor for the production of the neurotransmitters GABA and glutamate in the brains of rats and mice.78NMR spectroscopy that glutamine from astrocytes is a precursor for GABA synthesis in neurons. Neurochem Int. 1993 Jan;22(1):19-29.]
Transport of glutamine in guinea pig brain has been suggested to be "essential for maintenance of glutamate, GABA and alanine pools"9
Human Research
Because of the difficulty of finding noninvasive methods of studying the brain, human glutamine research remains limited. However, current evidence confirms the findings of animal studies.
Glutamine released by astroglial cells appears to help produce glutamate in the human brain
This study was one of the first to confirm the presence of the glutamate-GABA-glutamine cycle in humans. The researchers used a unique nuclear magnetic resonance method to confirm that glutamine plays a key role in the replenishment of glutamate in the brain.
The researchers concluded that "…the glutamate/glutamine cycle is the major source of neuronal glutamate repletion, with up to 30% of this flux contributed by anaplerosis replacing oxidized glutamate"10
The glutamate–glutamine cycle may be impaired in neurological disorders
This study demonstrated that impairment of the glutamate–glutamine cycle appears to play a role in epilepsy – a neurological disorder characterized by seizures. Seventeen patients with temporal lobe epilepsy had their brains examined using magnetic resonance spectroscopy.
The researchers discovered that 12 of the patients had significant hippocampal brain cell loss, which was associated with a slower glutamate–glutamine cycle, and lower glutamate concentrations compared to the 5 remaining subjects.
The researchers concluded that "…The epileptic state with hippocampal sclerosis is characterized by slow glutamate–glutamine cycling"11
Glutamine + Probiotics May Show Promise for Brain Injury
This somewhat weak study examined how supplementation with glutamine and probiotics might help the recovery of brain injury patients. 20 patients were given early enteral diet post-injury, with ten patients adding supplementation with glutamine and probiotics for between 5 and 14 days. Both the active and control groups were similar in age and severity of brain injury.
At the study's end, researchers concluded that the glutamine+probiotic supplementation regimen "decreased the infection rate and shortened the stay in the intesive care unit of brain injury patients."12
Dosage Notes
There are no dosage recommendations for l-glutamine as a nootropic. In its more popular use as a sports nutrition supplement, L-Glutamine is typically dosed in the range of 1 g – 5 g daily.
Side Effects
Considering its abundance in food and the body, l-glutamine appears to be safe and well-tolerated. Caution in dosing is advised, however, since high levels of l-glutamine have been linked to excess neurotoxin ammonia in the body.
Available Forms of L-Glutamine
L-glutamine is popularly supplied as a free-form powder. When mixed with water, the powder may retain a gritty texture that some find unpleasant. L-Glutamine powder is more commonly added to protein shakes in the context of training and muscle-building. It is often included in amino acid complexes and is naturally present in whey protein shakes. L-Glutamine is also available in capsule form, usually supplying 500 mg per.
Supplements in Review Recommendation
L-Glutamine is a necessary precursor for key brain chemicals. It doesn't seem to boost mental performance, but could play a role in supporting healthy brain chemistry. L-Glutamine may help with brain injury and neuroprotection, but evidence in these areas is early and weak at best.
Dosage of 2-4 g is a typical retail range. Bodybuilders and athletes may take much more L-Glutamine, up to 20 g daily. Caution is advised with high intake of L-Glutamine — especially for brain support — as high levels of the amino acid appear to be linked to neurotoxic ammonia.
References