Popular herb passionflower may indirectly support brainpower by easing anxiety and promoting sleep.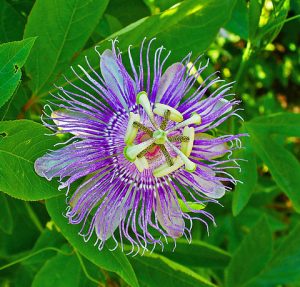 Passionflower (Passiflora incarnata) is a herb used for its anxiolytic and sleep-inducing effects. Passionflower may benefit brain health through:
Reducing anxiety. Passionflower is best known for reducing anxiety, which helps with everything from stress to anxiety disorders.
Promoting sleep. Passionflower is a popular sleep aid, especially for treating insomnia.
Overview
Passiflora incarnata or simply passionflower is a fruit-bearing, flowering plant species native to North America. Native Americans used passionflower as food, drink, and medicine. The plant was later introduced to Europe, where it is used for helping with anxiety, insomnia, and related conditions.
It has also been used for the treatment of neuralgia, epilepsy and disorders of neurotic origin in several traditional Brazilian, Polish and Turkish systems of medicine.1In addition, passionflower is frequently combined with other calming herbs such as kava, chamomile, valerian, hops and skullcap.
In the United States, passionflower has been sold over-the-counter since the early 20th century, and remains a popular natural supplement, both as a standalone product and within stacks, to this very day. Clinical research of passionflower has reported promising findings, such as relaxation effects and improvement of anxiety and sleep quality.
The name "Passion Flower" comes from the European belief that passionflower plants symbolized Christ's passion (crucifixion). For example, the flowers of the plant have three stigma, which were believed to represent the three nails that held Christ on the cross, while its tendrils were believed to resemble the whips used in his flagellation.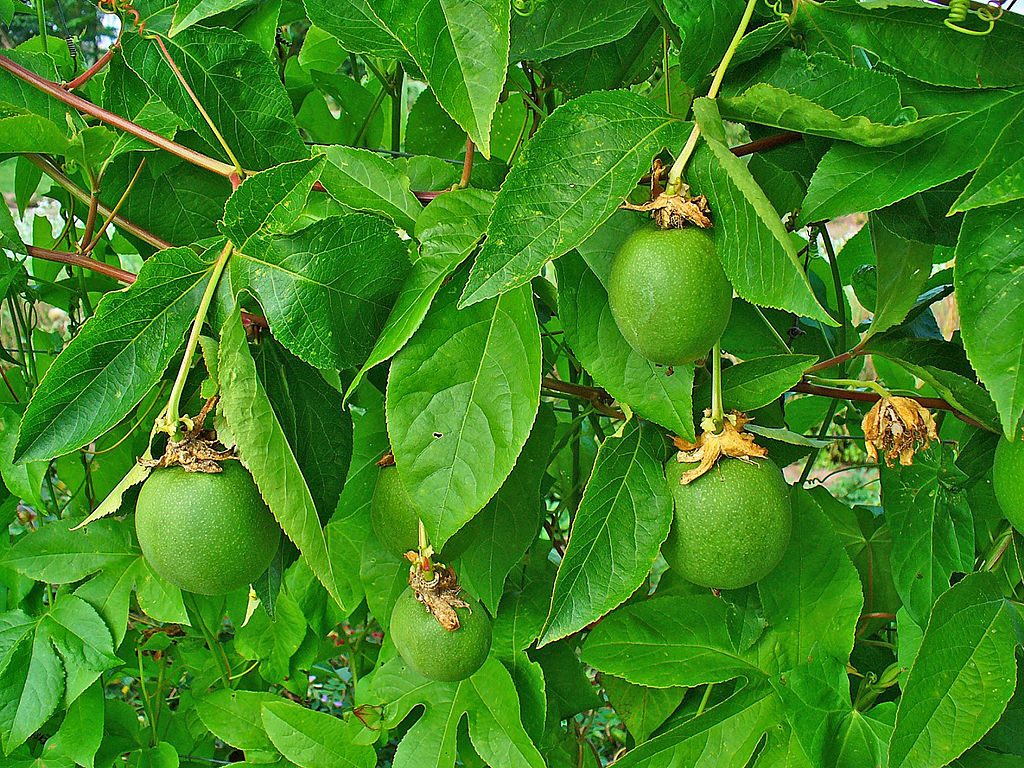 How Passionflower Might Help with Brain Health

The underlying mechanisms of passionflower's effects are not yet fully known, but most researchers support one main theory:
Improved GABA levels; potential Dopaminergic activity
GABA (gamma-Aminobutyric acid) is the main inhibitory neurotransmitter in the brain, acting to reduce brain cell (neuron) activity. Researchers believe that passionflower extract is capable of raising the brain's GABA levels, thus resulting in its anxiety-lowering, relaxing effect.2 3 One of the main pieces of evidence for this is the fact that passionflower's anxiety-lowering effect is blocked when GABA receptor antagonists are administered. 4
Although passionflower's major constituents have been identified as the flavonoids homoorientin, orientin, vitexin, and isovitexin, scientists aren't sure which compound is the main bio-active ingredient.
5
Passionflower has also been suggested to have MAO-inhibitor-like effects that may help to promote the release of dopamine.
Passionflower's Nootropic Benefits
Passionflower is a popular relaxant, and one of history's most famous mood enhancers. Although people take passionflower for a variety of issues — such as stress, nervousness, anxiety, sleep problems, and even drug withdrawal — they all benefit from the herb's anxiety-reducing, calming effect. And unlike some other supplements on the market, passionflower's effects are backed by preliminary clinical research.
Moreover, research suggests that passionflower may be as effective as prescription pharmaceutical drugs, while lacking their side effects.
Passiflora incarnata
is quite abundant in the southeastern United States, where it is called maypop, and is also considered the official state wildflower of Tennessee.
6
Passionflower is not generally considered among the cognitive performance enhancing nootropics. However, it may work for this purpose in an indirect way, by support the calm, relaxed mindset that enables thoughts to flow freely.
Research
Animal research
Animal studies of passionflower have highlighted a number of beneficial effects on brain function:
Passiflora incarnata extracts have shown significant anxiolytic activity in mice in the elevated plus-maze model of anxiety7
In a mouse model of epilepsy, passionflower extract suppressed pentylenetetrazol-induced seizures and ameliorated the associated depression 8
In a rat model of neuropathic pain, passionflower has demonstrated pain reducing activity via GABAA and opioid receptors 9
Passionflower extract was shown to reduce anxiety and improved spatial memory in a dose-dependent fashion in rats 10
Human research
The anxiety-reducing effects of passionflower have warranted a number of clinical trials. Although early findings are promising and indicate that passionflower can reduce anxiety and improve sleep as effectively as some prescription drugs, more large-scale studies are needed to provide conclusive evidence.
Passiflora extract might help ease the symptoms of generalized anxiety
This double-blind, randomized study compared the efficacy of passiflora extract with the medication oxazepam in the treatment of generalized anxiety disorder (GAD). Eighteen patients received passiflora extract 45 drops/day and placebo tablets, while another group of 18 patients received oxazepam 30 mg/day and placebo drops.
Passiflora extract and oxazepam were found to be equally efficient in the treatment of GAD. In addition, unlike oxazepam, passionflower had the added benefit of low incidence of impaired job performance.
The researchers concluded that "Passiflora extract is an effective drug for the management of generalized anxiety disorder, and the low incidence of impairment of job performance with Passiflora extract compared to oxazepam is an advantage"11
Passiflora extract (700 mg) appears to reduce anxiety in patients prior to spinal anesthesia
The aim of this double-blind, randomized study was to test the effect of pre-operative administration of Passiflora extract on anxiety and other parameters in patients undergoing spinal anesthesia. The 69 patients (age 25-55 years) scheduled for this procedure were assigned to two groups: passiflora aqueous extract (700 mg/5 ml water) or placebo (5 ml of drinking water).
Only the passiflora-treated group saw a significant improvement in the State Anxiety Inventory (STAI-S) score used to measure anxiety.
The researchers concluded that "Oral preoperative administration of Passiflora suppresses the increase in anxiety before spinal anesthesia without changing psychomotor function, sedation level, or hemodynamics" 12
Passionflower appears to improve mental symptoms of opiate withdrawal when paired with clonidine
This double-blind, randomized trial tested passionflower's ability to help with opiate withdrawal. Passiflora extract plus clonidine or clonidine plus placebo were assigned randomly to 65 opiate addicts.  During the 14-days trial, subjects received the fixed daily dose of 60 drops of Passiflora extract and a maximum daily dose of 0.8 mg of clonidine.
The physical symptoms of withdrawal were equally relieved by the two protocols. However, the mental symptoms were far more significantly improved in in the combination treatment group.
The researchers concluded that "Passiflora extract may be an effective adjuvant agent in the management of opiate withdrawal"13
Passionflower herbal tea may improve the quality of sleep
The aim of this double-blind study was to evaluate the efficacy of passionflower herbal tea preparation on sleep. One cup of passionflower or placebo tea was given daily for a week to 41 healthy participants. A washout period of one week was used between the different treatments. The subjects filled out a sleep diary and completed an anxiety questionnaire.
The sleep quality rating in response to passionflower tea was significantly better than with placebo.
The researchers concluded that "The consumption of a low dose of Passiflora, in the form of tea, yields short-term subjective sleep benefits for healthy adults with mild fluctuations in sleep quality"14
Herbal preparation containing passionflower appears to be as safe and effective as standard medication for insomnia
This randomized, double-blind trial examined the effects of the herbal formulation NSF-3 in the treatment of primary insomnia. NSF-3 contains standardized extracts of the herbs Valeriana officinalis, Passiflora incarnata and Humulus lupulus. Seventy-eight people were treated with either NSF-3 or the medicine zolpidem (10 mg) at bedtime for two weeks.
Both treatments improved sleep time, sleep latency, number of nightly awakenings and insomnia severity index scores to a similar degree.
The researchers that "NSF-3 is a safe and effective short-term alternative to zolpidem for primary insomnia"15
Nootropic Dosage

It is difficult to suggest an ideal dosage from clinical research because no biologically active component in passionflower extract has been purified; as such, the concentration of Passiflora incarnata extract might vary from study to study and between liquid and tablet preparations
Passionflower supplements typically come in the form of liquid extracts or capsules containing 350 – 400 mg
Supplements in Review Recommendation
Passionflower 350 – 400 mg extract as needed.

Early research indicates that passionflower is an effective anxiety reducer. Clinical research has provided scientific evidence for passionflower's long history of use as a calming herb that helps anxiety and promotes sleep.
Given the difficulty of identifying an ideal dose from research, it's best to follow supplement recommendations. Most passionflower supplements come in the form of capsules or liquids containing 350 – 400 mg extract taken once or twice daily when needed.
References