Natural compound phosphatidylcholine may improve memory, especially in the context of age-related cognitive decline.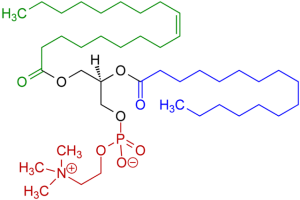 Phosphatidylcholine is a choline-containing compound naturally present in cell membranes. As a nootropic, phosphatidylcholine may be able to:
Enhance levels of acetylcholine, a neurotransmitter strongly involved in memory function.
Support brain cell health. Phosphatidylcholine is a major brain cell membrane component, and its levels may decline with age.
Overview
Phosphatidylcholine (PC) is a naturally occurring phospholipid found in the membranes of all cells, and is also present in foods like eggs, soybeans, sunflower seeds, and liver.
Phospholipids are compounds made of lipids (fatty acids), phosphates, and choline – an essential nutrient that the body uses to syntesize acetylcholine, a neurotransmitter particularly associated with memory. Phosphatidylcholine is the most common dietary form of choline. As a supplement, it is advertised to support the liver, cognitive function, and overall health.
Although some clinical studies have reported positive results in standard memory tests and cognitive assessments using PC, it has not been proven effective in the treatment of Alzheimer's or other neurodegenerative disorders. 1
Even among medical professionals, phosphatidylcholine is often confused with lecithin, but they are not the same thing. Lecithin is a general term used to refer to a wide group of fatty substances. While lecithin does contain high levels of phosphatidylcholine, it also contains many other compounds, such as
phosphatidylserine
.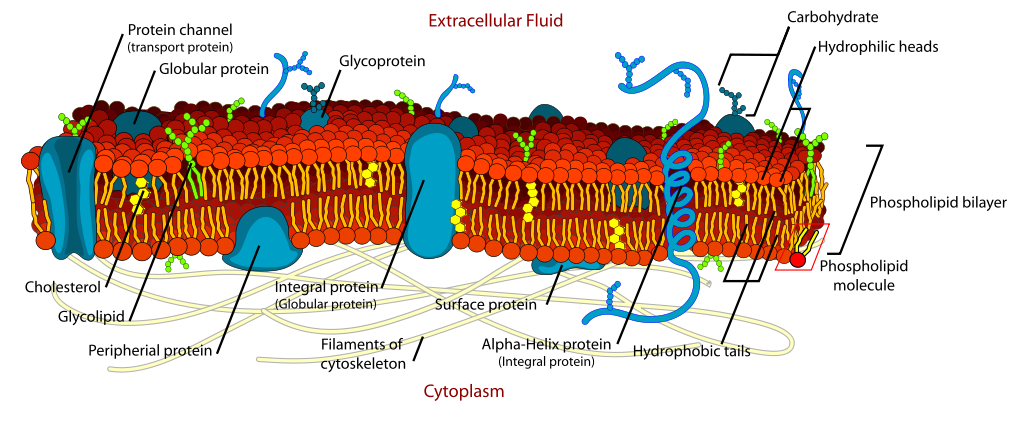 How Phosphatidylcholine Might Help the Brain

Increasing acetylcholine levels
Acetylcholine is a neurotransmitter best known for playing an important role in memory, and its dysfunction has been linked to age-related memory impairment. 2
Phosphatidylcholine may be able to raise acetylcholine concentrations in the brain by supplying the choline needed for its synthesis. 3 This biological activity could be one of  the main reasons phosphatidylcholine has been found to improve memory function, particularly in older and demented animals.
Keeping brain cell membranes healthy
Phosphatidylcholine is the most abundant of the four phospholipids that link together to form cell membranes – the semipermeable, protective layer separating the interior of cells from their outside environment. Cell membranes are critically important to life; while a cell can still function if its other components are damaged, if the membrane is damaged the entire cell dies instantaneously. 4
Phosphatidylcholine production has been suggested to decline with age, which may hinder neuron function and be involved in age-related cognitive decline. As  such, increasing phosphatidylcholine consumption through diet or supplementation may he helpful.
Phosphatidylcholine's Proposed Uses
As a nootropic, phosphatidylcholine is claimed to support cognitive function and memory in particular. There is some research evidence to back phosphatidylcholine's positive effect on memory. However, most of these studies are limited to animals, and there is little data on its effects in healthy individuals.
It seems that other choline supplements — particularly alpha GPC and lecithin — are more popular because they have seen more research and are more commonly used in clinical practice.
Research
Animal Research
Phosphatidylcholine has seen a good amount of research in animals. Specific findings include:
Human Research
Human research of phosphatidylcholine is scarce, mostly because other choline sources such as alpha GPC are considered superior.
DL-/PO-phosphatidylcholine may improve long-term memory
This study tested the memory effects of the DL and PO-phosphatidylcholine formulations in healthy subjects. Thirty-four people were given DL-PC (50 mg/d) and PC-PC (45 mg/d)  or placebo, and had their memory tested by remembering specific words and text, which they had to recall and write down a minute later (short-term test) and a 1 week later (long-term test).
People taking DL-PC and PO-PC had almost three times more correct answers on the long-term memory test than placebo subjects.
The researchers concluded that "The results of the present study indicate that DL–/PO–PC could enhance long-term memory potential for normal healthy subjects"10
Phosphatidylcholine may improve long-term memory
In this double-blind study, 80 college students were tested to determine the effects of phosphatidylcholine on explicit memory – one of the two major types of long-term memory. Students were given 25 g PC containing 3.75 g choline, and had their memory assessed in a serial learning task 60 and 90 minutes afterwards. Test results showed some memory improvement.
The researchers concluded that "significant improvement in explicit memory, as measured by a serial learning task, was observed"11
Nootropic Dosage
When taken orally, up to 60 percent of phosphatidylcholine is absorbed into the intestines before it can enter into the blood stream, making it necessary to take a higher dosage of PC than other choline sources like alpha GPC
Most successful studies of phosphatidylcholine have used doses as  high as 25 g in healthy adults
Given the small amount of research, it's best to follow supplement recommendations, which suggest 420 – 840 mg phosphatidylcholine daily
Supplements in Review Says
Phosphatidylcholine 420 – 840 mg daily.

Phosphatidylcholine may have some memory benefits, but there are more studied alternatives. Given the scarcity of human research data, it's better to go with more popular and researched choline and phospholipid-containing compounds, such as alpha GPC.
420 mg is the most common supplement dose. If you do want to give phosphatidylcholine a try, most supplements suggest doses of 420 mg taken 1-3 times daily.
References