This "Golden Root" is one of the best adaptogenic herbs for boosting brainpower during times of stress and fatigue.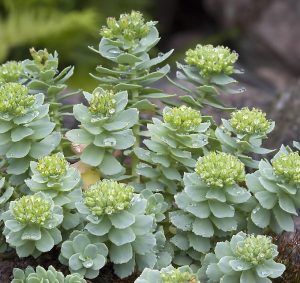 Rhodiola rosea is a traditional Russian root herb that has long been used to enhance both physical and mental performance. It is believed to work by:
Supporting neurotransmitters, including catecholamines associated with focus, learning, mood, memory & fast mental processing.
Improving mental resilience. Rhodiola influences the endocrine system's HPA axis to counter mental fatigue related to physical & emotional stress.
Enhancing energy & vitality. A highly-regarded psychostimulant, Rhodiola helps energize mind and body for greater work capacity and endurance.
Overview
Rhodiola rosea (also known as Arctic Root, Rose Root, Golden Root, Siberian Golden Root) is a plant of the Crassulaceae family found in mountainous areas of North America, Asia, Europe and in the Arctic. Rhodiola rosea is notable for its hardiness; it can thrive in difficult conditions like sandy soil, high altitudes, and cold temperatures.
The roots of Rhodiola rosea have been used in Eastern European and Asian traditional practices as an anti-stress adaptogen that strengthens physical and mental performance.1 Rhodiola is also popular among the native Inuit people of Nunavik and Nunatsiavut of Eastern Canada for its believed mental and physical rejuvenating properties.
Many active compounds of Rhodiola extract have been identified and isolated. The most important are Salidroside (Rhodioloside) and Rosavin, which are thought to be responsible for its nootropic benefits.2
Did you know?
Rhodiola rosea's
effect on the HPA axis may also account for its purported
testosterone-boosting
effects.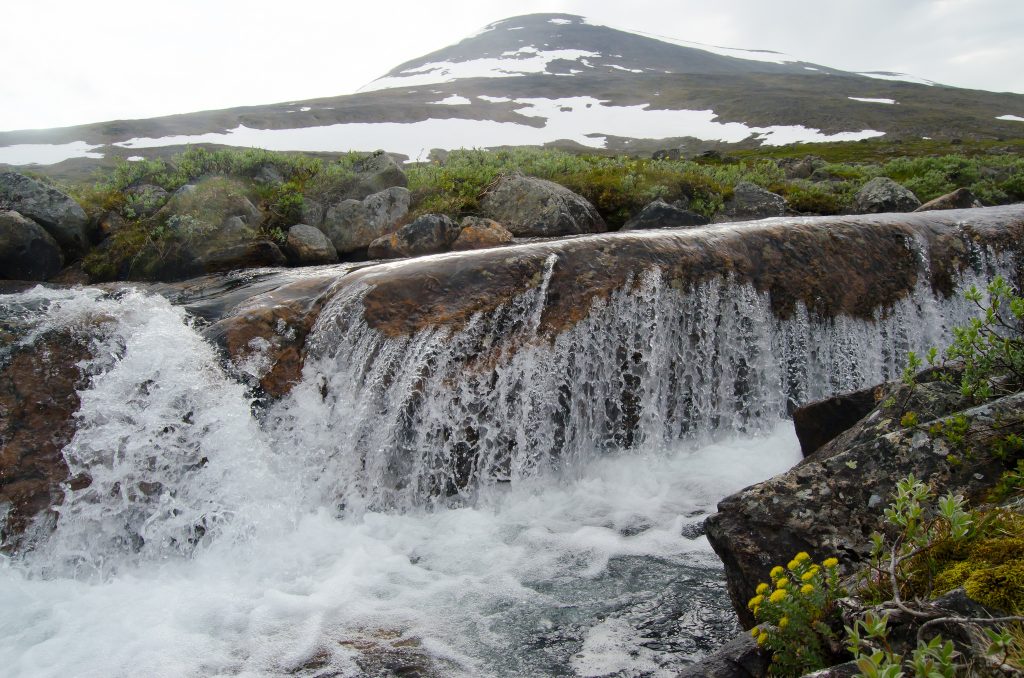 How Rhodiola Might Help the Brain

Rhodiola appears to have three major brain-supportive mechanisms of action:
Neurotransmitter support
One of Rhodiola's main actions is support of dopamine, serotonin, and norepinephrine – neurotransmitters that serve a variety of important functions in the central nervous system. In particular, Rhodiola appears to inhibit the action of monoamine oxidases – a family of enzymes that break down these neurotransmitters.3
Protection against free radicals and inflammation
As a known antioxidant rich in phenolic compounds, Rhodiola may help to prevent nervous tissue damage caused by oxidative stress (excess of free radicals), hypoxia (oxygen deficiency) and byproducts of inflammation.4These factors are known for being underlying causes of several neurological disorders, including some neurodegenerative issues.
Potential reduction of cortisol
It's also possible that Rhodiola may be able to reduce levels of cortisol – the body's main stress hormone – by modulating the hypothalamic-pituitary-adrenal (HPA) axis. A study in people with stress-related fatigue found that Rhodiola substantially suppressed the spike in cortisol that occurs shortly after waking up, known as the cortisol awakening response. High cortisol levels have been linked to anxiety, depression, and other mental and physical disturbances.
Rhodiola's Potential Benefits for the Brain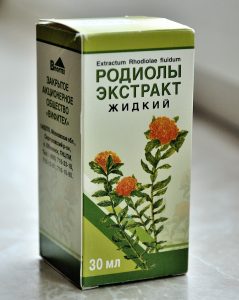 The main benefit of Rhodiola's bio-activities is improved brain function under stress. Rhodiola may help improve attention, and reduce anxiety, depression, and mental and physical fatigue associated with stress. Moreover, it may help your brain function better when you're sleep deprived and when your sleep cycle is disturbed.
Rhodiola rosea is classified as an adaptogen – a herb that helps the body adapt to a wide range of physical and mental stress factors. Because of this, it's also used a "tonic," believed to help with many different health concerns by bringing the body into balance.
Research
Animal Research
Rhodiola has shown great promise in alleviating a large variety of mental disorders in animals. Specific findings suggest that Rhodiola may:
Did you know?
 Rhodiola has been studied for longevity; preliminary research in nematodes (roundworms) demonstrated that Rhodiola administration increased lifespan by 10-15%.
9
Human Research
While high-quality human trials of Rhodiola are relatively scarce, the research that has been done reports promising findings.
Rhodiola extract SHR-5 (576 mg) may decrease fatigue and stress hormone levels in people with stress-related fatigue

This randomized, double-blind study  sought to test the usefulness of SHR-5 Rhodiola rosea root extract in people with stress-related fatigue. Sixty people with fatigue syndrome were randomly assigned to a group receiving placebo or SHR-5 (576 mg) daily for 4 weeks.
Although both groups saw improvement in several measures including fatigue, depression, attention, and self-reported mental health, the Rhodiola group had a substantially bigger improvement in symptoms of fatigue and attention performance. In addition, Rhodiola significantly reduced levels of cortisol — the main stress hormone — during the awakening stress test.
The researchers concluded that "R. ROSEA extract SHR-5 exerts an anti-fatigue effect that increases mental performance, particularly the ability to concentrate, and decreases cortisol response to awakening stress in burnout patients with fatigue syndrome"10
Single-Dose SHR-5 Shows Anti-Fatigue Potential
In this study, researchers administered 2 or 3 caps of 185 mg of Rhodiola (as SHR05) or placebo to a group of 161 cadets between the ages of 19 and 21. These cadets were tested and evaluated after a single dose. Researchers considered the 2-cap dose to be a standard for rhodiola in the context of psychostimulation, with the 3-cap dose representing a 50% increase in potency. All groups showed improvement in anti-fatigue index testing, but the Rhodiola group was found to have significantly greater improvements than placebo. Researchers also noted that there was no difference in effects, regardless of rhodiola dosage.
Researchers concluded that "There was a possible trend in favour of the lower dose in the psychometric tests… No such trend was found in the physiological tests."11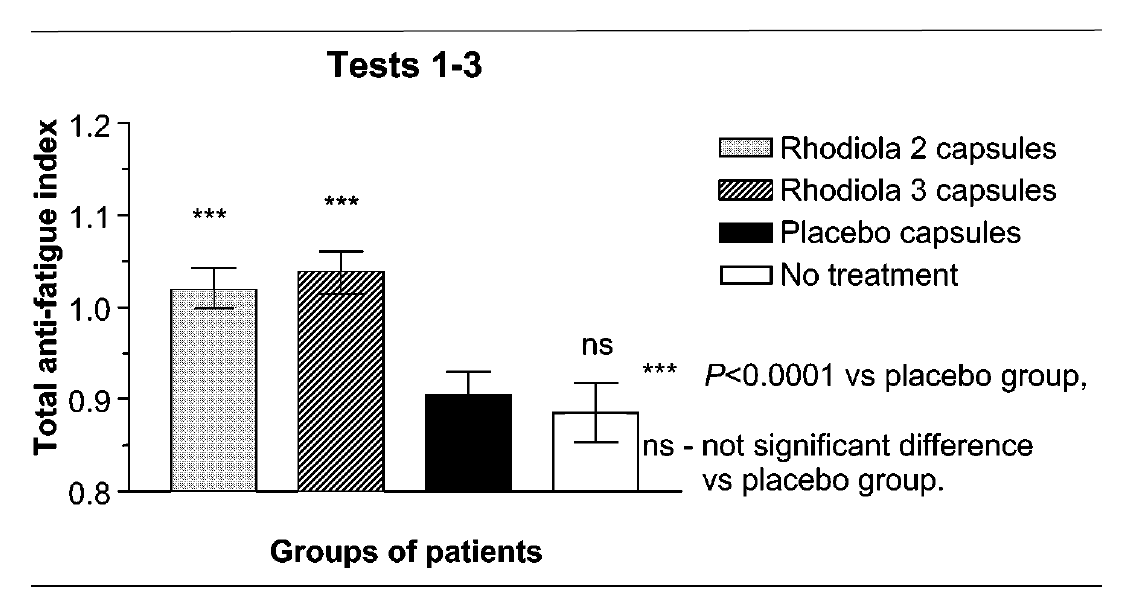 Rhodiola extract 400 mg appears to improve life-stress symptoms
In this clinical study, Rhodiola extract WS(R) was given to 101 individuals with life-stress symptoms at a dose of 200 mg twice daily for 4 weeks. The subjects were then assessed with a number of stress and psychological well-being questionnaires throughout the study.
All tested variables, including stress symptoms, fatigue, quality of life, mood, and concentration showed steady improvement after 3 days of treatment, and continued improving after weeks 1 and 4.
The researchers concluded that "Rhodiola extract at a dose of 200 mg twice daily for 4 weeks is safe and effective in improving life-stress symptoms to a clinically relevant degree"12
50 mg Rhodiola Extract (as SHR-5) may help Neuro-Motor Function
In this randomized, double-blind, placebo controlled study, foreign language students were administered 50 mg of rhodiola or placebo for a span of 20 days during the students' exams. Study subjects were tested for physical and mental performance before and after the supplementation period. Researchers reported the most significant improvements associated with rhodiola were in the areas of physical fitness, neuro-motor test performance, and mental energy. No improvements were seen in students' performance on text-correction tests.
Researchers concluded that rhodiola "gave significant results compared to the placebo group but the dose level probably was suboptimal."13
175 mg Rhodiola for 14 days appears to help with stress-related mental fatigue
This double-blind crossover study investigated how repeated low-dose rhodiola supplementation may help with fatigue. Researchers selected 56 young, healthy physicians as their study group, and focused on testing their mental performance during night shifts. Evaluation included multiple tests for various aspects of cognition including short term memory, concentration, processing speed, calculation, and associative thinking.
At the study's end, researchers concluded that rhodiola supplementation was associated with "a statistically significant improvement" in cognitive testing performance, and further suggested that rhodiola rosea extract can "reduce general fatigue under certain stressful conditions."14
Dosage Notes for Nootropic Purposes
Clinical trials most commonly uses doses of 400-600 mg Rhodiola extract daily
Retail supplements usually supply in the range of 200 mg – 500 mg Rhodiola
Rhodiola extract treatment appears to work within 30 minutes of ingestion and last for up to 6 hours15
Supplements in Review Recommendation
Rhodiola Rosea, 100+ mg extract standardized to supply 3% rosavins and 1% salidroside.

Supplementing Rhodiola may help keep your brain sharp and healthy by adapting to the stresses of daily life. Virtually everyone feels stressed out at some point in their lives, and for some people stress is a day-to-day reality.
Standardized extract is the most studied and trusted form of Rhodiola Rosea. With a standardized extract formula, you know you're getting the main active ingredients. Since standardized extract is more potent and some human research seems to suggest smaller doses work equally as well as larger doses, we think 100 mg is a good starting point dosage for assessing its effects.
References