High melatonin levels in tart cherry may benefit overall sleep quality. 
Similar to the sweet cherry but bearing a slightly more acidic taste, tart cherry is enjoyed by many for the punch it adds to baking and recipe creation. More than a mere culinary add-on, tart cherry offers health advantages with such potential uses in sleep as:
Improving overall sleep quality. Tart cherry in various forms may increase sleep time, reduce sleep onset latency, and enhance the sleep cycle as a whole.
Reducing insomnia. Taking a bit of the cherry at night reportedly reduces insomnia and improves nocturnal rest.
Overview
The tart cherry, Prunus cerasus, is a more acidic version of the sweet cherry and provides way more nutritional benefits. Although once widely cultivated throughout Europe, tart cherries are now most popular in Russia and Iran due to relatively high resistance to pests and disease as well as their ability to self-pollinate.
Also frequently called sour cherries, the tart cherry is most treasured in the culinary world and often incorporated into drinks, soups, liqueurs, pork dishes, tarts, pies, and cakes. Belgians have gone so far as to use it to make their cherry-flavored kriek lambic beer.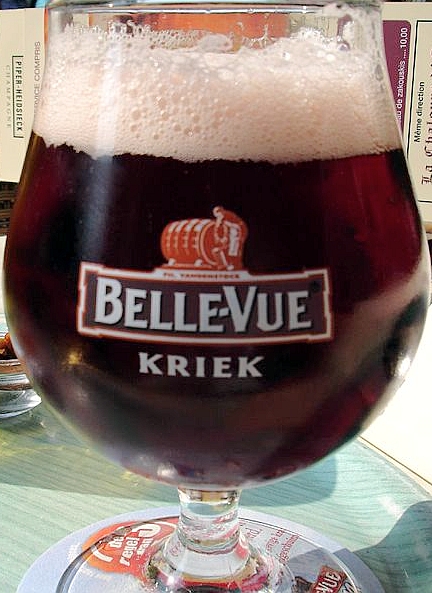 Did you know? The cherry family originates from Asia. Legend has it that birds leaving the Orient would periodically drop cherry pits during their flights to Europe and the Mediterranean from as early as 300 BC. Tart cherries are believed to originate this way as a natural hybrid between the sweet cherry and dwarf cherry species.
More than just a delectable fruit, the tart cherry appears to offer several health-related benefits as well. Claims have been made that it may improve athletic performance, boost testosterone, relieve arthritis, enhance anti-oxidation and anti-inflammation1, and alleviate a number of sleep problems.2
How Tart Cherry May Help With Sleep
Supplying melotonin
Recent advancements in sleep research have identified abundant amounts of melatonin in certain fruits, tart cherries among them. The Montmorency and Balaton varieties of the tart cherry seem to especially shine in that regard, holding 13.46 ± 1.10 nanogram of melatonin per gram of tart cherry and 2.06 ± 0.17 ng/g, respectively.3
Melatonin is one of, if not the, key piece in the circadian sleep-wake cycle.4 Humans typically produce melatonin in the brain when it gets dark. The substantial quantities of melatonin present in tart cherry could very well make it a viable substitute to boost standard melatonin levels (especially in melatonin-deficient cases) without having to wait for the sun to set. By imbuing the powers of melatonin, tart cherries may just be able to help us get the rest we need.
Supplying tryptophan
Not only are tart cherries bursting with melatonin, but they also bear considerable quantities of tryptophan, the precursor to the brain chemical serotonin. A study examining 7 different types of cherries and their effect on sleep found that each type of cherry improved actual sleep time and quality with correlating increases in melatonin, tryptophan, and serotonin levels.5
While melatonin manages the sleep-wake cycle, serotonin seems to play more of a part in the induction of sleep by enhancing mood, reducing sleep latency6, and subsequently reducing insomnia.7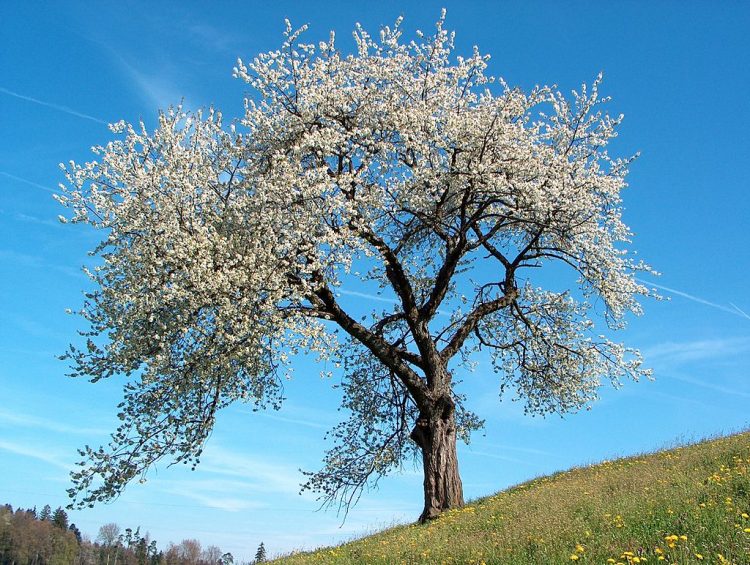 Tart Cherry Benefits & Uses for Sleep
Considering how much melatonin tart cherries bestow upon its consumers, likely uses include improvements in sleep time and efficiency with decreases in sleep onset latency. These positive benefits probably also extend to relevant complications tied to sleep, including insomnia, anxiety, stress, night pain, sleep deficiency, and sleep apnea.
For healthy individuals, tart cherry may be a great way to support or simply maintain top-notch sleep-wake cycles. For the elderly and others with melatonin deficiency, tart cherry might be the missing piece in the puzzle to restoring and possibly even improving sleep patterns.
Jerte valley cherries for sleep.
Like the tart cherry, Jerte valley cherries – hailing from the sweet side of the cherry family – pack a punch when it comes to melatonin. A study in Spain used actigraphic monitoring to measure sleep activity and discovered that consuming the cherry improved sleep in terms of sleep efficiency, sleep latency, actual sleep time, number of awakenings, and total nocturnal activity with corresponding rises in melatonin levels. Increasingly better results were seen with advancing age.
8
Research
Human Research
Prevailing research concerning tart cherries favor the fruit as a likely sleep enhancer that even has potential to supersede other well-known sleep aids, like valerian, especially because of its relationship to melatonin. There is certainly more room for growth in that regard, since as of yet, only a limited number of related studies have been conducted.
Tart cherry juice concentrate may increase sleep duration and quality in healthy adults
In a randomized, double-blind, placebo-controlled investigation, 20 adults took cherry juice concentrate for a week. Actigraphy and subjective sleep questionnaires determined significant elevations in total sleep time and sleep efficiency. Total melatonin content was also increased, which resulted in a higher amplitude in the melatonin circadian rhythm.
The study concluded that "consumption of a tart cherry juice concentrate provides an increase in exogenous melatonin that is beneficial in improving sleep duration and quality in healthy men and women and might be of benefit in managing disturbed sleep."9
Tart cherry juice blend may have modest beneficial effects on sleep in older adults with insomnia
In this randomized, double-blind, placebo-controlled investigation, 15 adults with insomnia were given a tart cherry juice blend (CherryPharm®) before bed for a period of 2 weeks. Tart cherry juice was associated with significant improvements on all sleep variables, with especially notable reductions in insomnia severity.
The study concluded that "a tart cherry juice blend has modest beneficial effects on sleep in older adults with insomnia with effect sizes equal to or exceeding those observed in studies of valerian and in some, but not all, studies of melatonin."10
Cherry is highly allergenic.
Consult a medical specialist to determine allergy status before supplementing with tart cherry. While tart cherries themselves have few drug interactions, cherry allergies belong to a subset of true multi-food allergies
11
that are particularly common in Europe and the Mediterranean.
12
Dosage for Sleep
Tart cherry may be taken as:
A supplemental capsule, 500 – 1000 mg
A juice, 1 – 8 ounces
Gummies, 1200 mg
Best results for sleep seem to follow when eating or drinking the cherry supplement 30 minutes before going to bed.
Supplements in Review Says
Tart cherry extract, 1000 mg 
We recommend tart cherry as a tasty sleep aid. Due to the solid amount of melatonin tart cherries contain, the right dose of the fruit may help one to fall asleep more quickly and to feel more rested the next day. As a natural melatonin carrier, the tart cherry may play a major role in the central sleep-wake cycle and may potentially improve a bunch of sleep-related issues, including insomnia.
Try taking tart cherry as a standardized 1000 mg supplement.  Tart cherry as a 500 mg – 1000 mg standardized supplement just before desired sleep time seems to be the prime option for optimal sleep enhancements.