Chrysin might help boost testosterone levels, but not enough evidence backs this claim.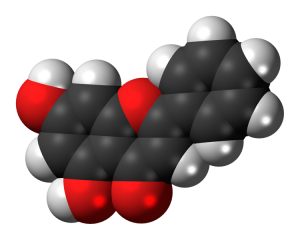 A naturally occurring flavone, chrysin has been suggested to have positive effects on testosterone due to its proposed ability to:
Inhibit aromatase. By blocking the aromatase enzyme, testosterone in the bloodstream is prevented from being converted into estrogen.
Overview
Chrysin (5,7-dihydroxyflavone) is a flavonoid compound found in a variety of plant sources, including fruits and vegetables.
Chrysin is typically obtained from passion flowers (Passiflora); however, reports have also suggested its presence in the Australian fever tree, yerba santa, balm of Gilead, black poplar, common skullcap, and other plants.
In recent years, chrysin has been used in supplement form to bolster the workout regimen of bodybuilders due to its potential to increase testosterone levels, similar to supplements such as saw palmetto. In the realm of bodybuilding, maintaining high testosterone levels, especially during cutting phases, is seen as essential for muscle growth and strength.
Multivitamins
such as boron can stimulate the production of both testosterone and estrogen and help strengthen joints and bones.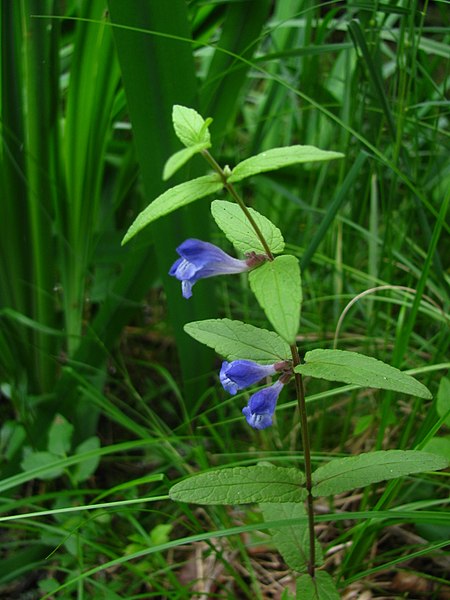 How Chrysin Might Help With Testosterone
Inhibiting aromatase
Despite its association with the female sex, estrogen is also present in smaller quantities in men. Chrysin has been shown to block the action of aromatase, an enzyme needed to convert testosterone into estrogen. As a result, this biological mechanism can indirectly elevate testosterone levels. 1
Chrysin Benefits and Reputation
Chrysin is popular in single and multi-ingredient testosterone booster formulas used by bodybuilders and older men. Although aromatase inhibitors such as Armidex are common in bodybuilding circles, many look to supplements such as chrysin as a natural alternative without the potential side effects that come with these synthetic products.
Unfortunately, little research supports the notion that chrysin is effective for raising testosterone, save for a few contradictory cell culture and animal studies.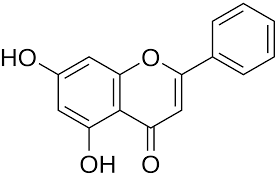 Did you know? Aromatase inhibitors, while therapeutically used to treat breast cancer, are also used by bodybuilders to prevent gynecomastia, also known as "man boobs."

Research
Animal Research
Non-human studies of chrysin are somewhat conflicting, reporting that:
It is effective at inhibiting aromatase in vitro (cell culture)2
It was unable to inhibit aromatase in rats3
Human Research
As of now, human research is extremely limited, and no evidence supports chrysin's ability to boost testosterone levels.
Chrysin-containing foods don't seem to affect testosterone levels
One placebo-controlled study examined the effects of daily chrysin supplementation in the form of honey and propolis for 21 days on the presence of testosterone concentrations in male urine. The results revealed that no alterations at either of the test periods (after seven, 15, and 21 days) were present in either the placebo or chrysin group.
The researchers concluded that "the use of these foods for 21 days at the doses usually taken as oral supplementation does not have effects on the equilibrium of testosterone in human males."4
Dosage for Testosterone
The one human study used chrysin-containing foods, making dosages variable
Single-ingredient chrysin supplements typically contain 500 mg
Chrysin is sometimes combined together with other testosterone-boosting ingredients such as diindolylmethane (DIM) and stinging nettle root extract
Available Forms
Chrysin is most commonly sold in capsules in its pure form
Chrysin can also be obtained from food and plant sources such as passion flower, eastern white pine, Baikal skullcap, and honey and bee products.
Supplements in Review Says
There is too little information on chrysin to recommend it for testosterone boosting.

Only one human study on chrysin's effects on testosterone exists, and no significant effects were found. Given this fact, we don't recommend using chrysin for testosterone until more human research is conducted.
500 mg is the most common dosage sold in stores. If you are going to take a stab at using chrysin for testosterone, 500 mg is the most common dose.