Mexican & Central American sex-enhancer supplies both anti-estrogenic & pro-estrogenic active compounds.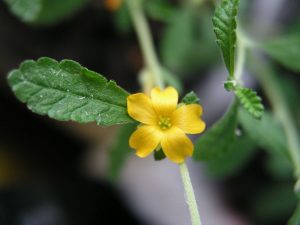 Native to Mexico & Central America, Damiana has been valued as an aphrodisiac from ancient Maya to modern pharmacology. Recent opinions describe the herb as a potential T-booster, but more research seems to support its use for estrogenic health. Notes on Damiana:
Enhances (rat) libido. Clinical human trials are lacking, but animal research supports Damiana's sex-enhancing properties–which might involve T.
Inhibits aromatase. A few of Damiana's active compounds may block the conversion of T to estrogen, balancing male sex hormones.
Supplies phytoestrogens. Contradicting Damiana's anti-estrogen activity are its estrogen-mimicking compounds.
Overview
Initially utilized by the Aztecs & Mayans of pre-Columbian Latin America as a sex-enhancer & physical tonic, Damiana (Turnera diffusa) is a low-growing shrub backed by centuries & centuries of anecdotal repute–but is largely unexplored by modern science with regards to boosting testosterone.
The ongoing narrative with this herb is that its leaves help both male & female sexual health, which may be due to its high contents of pro-male & pro-female compounds. Because of this, researchers & manufacturers are at a sort of standstill here on how Damiana should be advertised: Is it a powerful estrogen-blocker for bodybuilders or a potent female-enhancer for menopausal women?
Unfortunately, the verdict is still out there, waiting for the right researchers to come along and unearth Damiana's phytochemical secrets. However, what little research we do have may help point us in the right direction.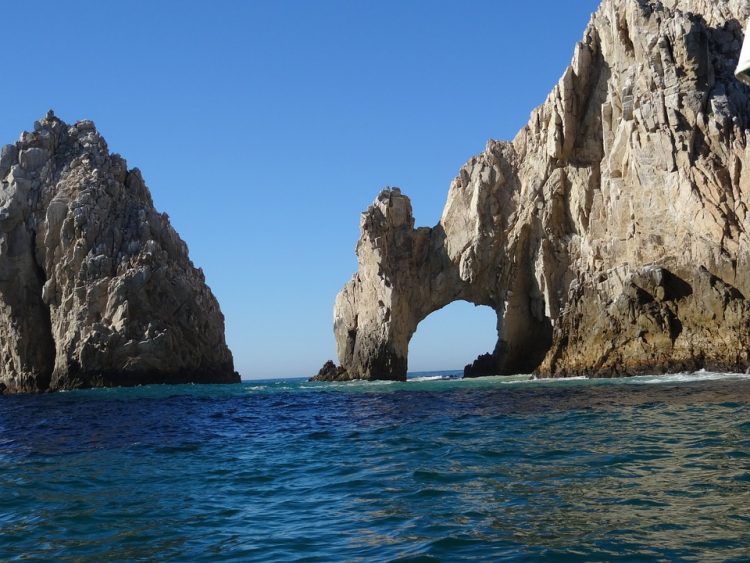 How Damiana Might Help T
Increases vasodilation
Turnera diffusa is rich in essential oils, several of which are believed to increase blood flow by releasing nitric oxide.1 Due to Damiana's quick association with libido & sexual health, its potential vasodilatory effects are limited to libido & sexual behavior–yet, it's well-known that increasing N.O. activity can help various bodily functions: Including boosting testicular functioning & T bio-activity.
While Damiana's vasodilation has never been linked to T levels, it's an important point of consideration for future research regarding Damiana as a T-booster.
Inhibits aromatase enzyme
If Damiana has any real T-boosting effect, it'll likely be due to its potential inhibition of aromatase–the enzyme responsible for converting testosterone to estrogen. Theoretically, by preventing the conversion of T to estrogen, men can achieve higher male:female sex hormone levels. This is especially important for older men, who experience on average higher aromatase activity, and for intense bodybuilders at risk of higher estrogen levels following an intense T-boosting regimen.

And, despite a lack of clinical research to verify Damiana's anti-aromatase capabilities on humans, a couple anti-aromatase compounds were found in the plant:
Pinocembrin. Potential promising flavone for pharmacological applications, including anti-aromatase, antioxidant, and anti-inflammatory effects.2
Acacetin. Another flavone unique to Damiana that has become popular in PCT stacks for its potential inhibition of aromatase.3
However, while pinocembrin showed significant inhibition of aromatase, it also possessed estrogenic bio-activities, alongside two other phytoestrogens: Apigenin 7-Glucoside & Z-Echinacin.
Did you say "estrogenic"?
Isn't this supposed to be an article on Damiana as a Testosterone booster??
Yes, but unfortunately this "Testosterone booster" might also qualify as an Estrogen booster. Or at least an "Estrogen mimic": In a study of phytochemical estrogen mimics commonly found in dietary herbal supplements, Damiana was pointed out by the researchers for exhibiting "strong docking to the estrogen receptor" via 3 compounds (pinocembrin, apigenin 7-glucoside, & Z-echinacin).4 In another study, of 150 tested herbs, Damiana ranked as one of the "six highest progesterone receptor-binding herbs and spices"–progesterone being another important hormone primarily for female sexual health.5 While this doesn't necessarily equal increased Estrogen expression, it may provide unwanted estrogenic side effects for men solely expecting increased T levels.
Research
Animal Research
Strictly in terms of testosterone, Damiana research is lacking (for both animals & humans). For male (animal) sexual health, statistics relating to Damiana's libido-enhancement depend almost entirely on a rat study involving the recovery of sexual behavior in sexually-exhausted male rats:
The study partitioned the sexually-exhausted rats into three groups: 20-80 mg/kg Damiana, 2 mg/kg yohimbine, or placebo. Compared to placebo, both Damiana & yohimbine helped significantly increase "the percentage of males achieving one ejaculatory series and resuming a second one." Due to their similar effects, the researchers suggested that the plants shared a similar mechanism of action with regards to boosting libido.6
Unfortunately, T levels weren't determined during the study, so we don't know if the recovery of sexual behavior was due to an increase in testosterone or not. Considering that yohimbine is a vasodilator, it's likely that Damiana modulated sexual behavior through the cardiovascular route–rather than with sex hormones.
While increasing blood flow may help T status & bio-activity, we can't make any conclusions based on this study alone.
Human Research
Multi-herb supplement (containing 200 mg Damiana) did not increase serum T levels.
We'll introduce this study with a few important disclaimers:
Damiana was only one of eleven ingredients in this multi-herb supplement.
Only 13.9% of the overall dosage contained Damiana.
Serum T levels were not the primary point of observation in this study.
Because the supplement was not 100% Damiana, take the results here regarding Damiana's effect on human T levels with a grain of salt. This does not provide conclusive evidence on Damiana's T-boosting. But, at the moment, it's all we have:
While the supplement was well tolerated and more effective than placebo at improving male sexual function, the results showed that "Serum Testosterone levels were not altered significantly in any of the study groups."7
Our take: 
Damiana 
may 
help improve male sexual function, but doesn't seem to improve serum T levels when combined with other herbs–
Korean Red Ginseng
,
Ginkgo Biloba
,
Tribulus Terrestris
, so on. This doesn't disqualify Damiana as a T-booster, but its prospects aren't looking good.
Dosage Notes
Due to the lack of clinical research, there is no official recommended dosage for Damiana. However, most products supply Damiana within the serving range of:
400 mg – 2,000 mg
Up to 6,000 mg daily
Differences in Damiana forms, extracts, potency, etc. etc. may have an effect on your single & daily dosages.
Side Effects
For the most part, Damiana seems safe–although more human research needs to be done to fully assess this claim. In terms of user reports, there's been very minimal complaints of side effect. Additionally, one rat study observed that 2-weeks supplementation of 2,000 mg/kg of isolated arbutin from Damiana resulted in zero signs of toxicity.8
Available Forms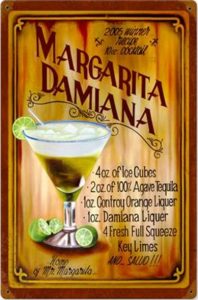 Traditionally, Damiana leaf & stem are dried and used in tea or occasionally smoked–which some users report as giving a legal "relaxing" alternative to marijuana. Modern Damiana supplements, on the other hand, come in basic forms of powder, capsules, tablets, & liquid and are processed as:
Plain Herb. Dried & ground into powder. Offers the least potency & bio-activity.
Extract & Standardized. Theoretically, extracts offer enhanced potency than plain herbs–however, this deserves a little skepticism here due to our under-researched understanding of Damiana's active constituents. Standardized extracts may increase Damiana's bio-activity, but we won't know for sure without more clinical studies.
Of course, there's also the Damiana Liqueur Margarita, but its sex-enhancing effects are confounded by another potent "libido-enhancing" ingredient (i.e. alcohol).
Supplements in Review Recommendation
Damiana Leaf Extract, 400 mg to 2,000 mg, three times daily
Improves sexual function, but not T. Even though Damiana's research is sparse & limited, the arrows seem to be pointing towards female hormonal health rather than male T-boosting. Some bodybuilders promote the use of this herb in PCT stacks, but we'd recommend waiting for the release of more in-depth studies before supplementing Damiana as an estrogen-blocker. Otherwise, Damiana seems to get the job done on libido–although, this bio-action is also surrounded by incomplete, questionable science.
Research