Animal Research
section" id="increases-vasodilation">Increases vasodilationze: 18pt;">Mexican & Central American sex-enhancer supplies both anti-estrogenic & pro-estrogenic active compounds.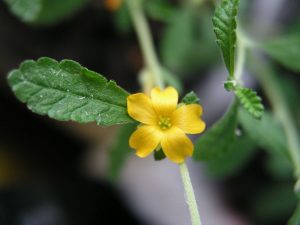 Native to Mexico & Central America, Damiana has been valued as an aphrodisiac from ancient Maya to modern pharmacology. Recent opinions describe the herb as a potential T-booster, but more research seems to support its use for estrogenic health. Notes on Damiana:
Enhances (rat) libido. Clinical human trials are lacking, but animal research supports Damiana's sex-enhancing properties–which might involve T.
Inhibits aromatase. A few of Damiana's active compounds may block the conversion of T to estrogen, balancing male sex hormones.
Supplies phytoestrogens. Contradicting Damiana's anti-estrogen activity are its estrogen-mimicking compounds.