Although research is early, luteolin appears to help maintain a manly T status by blocking female hormones.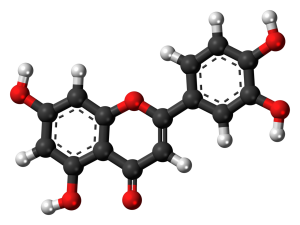 Luteolin is an antioxidant found in fruits, vegetables and herbs. Although it does not have direct testosterone boosting effects, it has been suggested to be effective at improving men's testosterone-to-estrogen ratio via:
Aromatase inhibition. Research has suggested that luteolin may block the aromatase enzyme that converts testosterone into estrogen.
Overview
Luteolin is an antioxidant flavonoid that is found in many fruits and vegetables including celery, broccoli, carrots and navel oranges. In addition, it can be found in numerous Traditional Chinese Herbs. In fact, the Chinese were the first to discover that luteolin might be a naturally occurring substance for decreasing estrogen levels, finding it to be the most effective of 1431 natural compounds analyzed.
Did You Know? 
Luteolin was discovered by Albert Szent-Györgyi, a Hungarian biochemist, in 1938. It was determined to be a part of the
flavonoid
family and was initially named vitamin P, although this name was later retracted due to the fact that flavonoids – though beneficial – are not essential for human health as
vitamins
are.
Many testosterone boosting products contain luteolin due to its ability to block the aromatase enzyme that is responsible for converting testosterone into estrogen, the female sex hormone. Although research supporting their effectiveness is limited, these products are believed to help men optimize their testosterone levels and regulate their estrogen levels, much like stinging nettle, a genus of flowering plants in the Urticaceae family.
As a potential estrogen regulator, luteolin could help delay andropause, a condition that leads to a decrease in male testosterone levels and is also referred to as male menopause.
Furthermore, Luteolin could be effective for those experiencing an age related decline in testosterone levels by helping them maintain a testosterone-to-estrogen ratio in a more youthful range. However, unlike other testosterone boosters, luteolin appears to indirectly maintain testosterone levels as opposed to directly boosting them.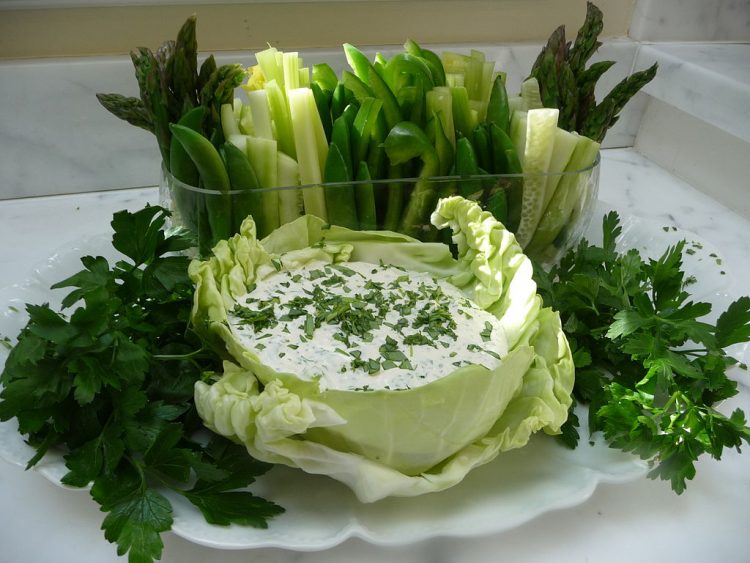 How Luteolin Might Help Testosterone
Inhibition of the aromatase enzyme
Research on luteolin is still in its very early stages, but data suggests that it blocks the aromatase enzyme1, which is responsible for turning testosterone into estrogen. Using luteolin to inhibit this conversion can curb estrogen levels and help men regulate their ratio of testosterone and estrogen, which could indirectly boost testosterone levels in the same way as Damiana, which also inhibits aromatase. However, other studies suggest that luteolin doesn't actually act on aromatase itself, instead inhibiting its synthesis through the blockage of enzymes involved in this process such as cyclic adenosine monophosphate (cAMP)2 or phosphodiesterase type 4 (PDE4).
Luteolin Benefits, Popular Uses and Reputation
Luteolin is used in testosterone boosting supplements due to its ability to regulate the ratio of testosterone and estrogen, ultimately acting as an indirect testosterone booster. In addition, luteolin can be used as an antihistamine, anti-inflammatory and to increase the metabolism of carbohydrates.
Research
Animal Research
Animal studies on luteolin haven't suggested testosterone boosting effects, although they have revealed that it is not toxic in rats at doses of 30 milligrams per kilogram of bodyweight daily.3
Human Research
Little in the way of human research on the effects of luteolin on testosterone exists, although current data supports the idea that it inhibits estrogen biosynthesis via blockage of aromatase expression.
Luteolin inhibits creation of estrogen in human ovarian granulosa cells
Researchers tested the inhibitory effects of luteolin on estrogen creation in the ovarian granulosa cells of humans in comparison to the following dietary flavonoids: quercetin, kaempferol, isorhamnetin and myricetin. The results revealed that in comparison to the other flavonoids, luteolin was effective at blocking the creation of estrogen in the KGN cells located in ovarian granulsa cells, which are the primary source of the estrogen hormone in women in the premenopausal stage. Furthermore, luteolin inhibited the creation of estrogen in HEK293A cells expressing aromatase.
The results support the idea that luteolin can curb the creation of estrogen by "decreasing aromatase expression and destabilizing aromatase protein," suggesting that it could be effective in treating cancers connected to estrogen levels. 4
Supplements in Review Recommendation
Data on luteolin's effects on testosterone levels is limited. However, what we see so far suggests that it might modulate testosterone:estrogen ratio in men by countering aromatase. Luteolin is not a direct T-Booster, but it does support T-levels from a fresh angle — so it may make more sense to seek out Luteolin as part of a T-boosting stack supplement, combined with a range of direct & indirect T-boosters, rather than as a standalone supplement.
50 mg 75 mg daily is the most common dosage in supplements, so we suggest a middle-of-the-road 60 mg as a luteolin starting point.
References