Mythological aphrodisiac supplies heavy concentrations of research-backed vitamins, minerals, & aminos.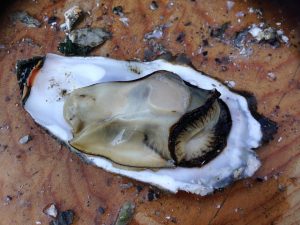 In ancient myths, the Oyster has served as a symbol of powerful aphrodisiac effect that's recently been validated by modern science. While it turns out to not be a direct aphrodisiac, its sex-enhancement comes secondary to its T-boosts–which is accomplished by the oyster's:
Natural Zinc source. Sporting the highest organic concentration of Zinc, oysters may offset low T levels caused by Zinc-deficiency.
Conditional DAA supply. During the molluscan mating season, oysters increase levels of major T-booster D-Aspartic Acid.
Protection against oxidative stress. Reducing free radicals may provide protective support for testicular health & T production.
Overview
Generally speaking, the word "oyster" can mean two things:
All seashell-covered mollusks (i.e. clams, scallops, pearl oysters)
The common edible oysters of the Ostreoidae family of species.
For the sake of simplicity, we'll be referring to the common edible oysters–even though much of oyster research may apply to the uncommon species as well.
In many ways, discussing the true nutritious value of the oyster can be difficult: While it's undoubtedly a valuable example of heart-healthy, life-stretching seafood, many oyster enthusiasts tend to peddle it on a romanticized pseudo-scientific-semi-spiritual table of fantasized Darwinism–e.g. life evolved from the sea, therefore the oyster represents the origin of life, evidenced by its vaginal morphology and high-protein content.
It wasn't until recent years that the oyster was treated with serious science and objective questioning along the lines of: What is the oyster actually made of? How does the oyster actually affect our biology? and in the case of this article, Does the oyster boost testosterone?
Yet, even this outlook on the oyster is wrapped in & driven by its mythological associations long-held by various cultures on the mollusk–particularly in regards to its legendary aphrodisiac powers. And even though we know now that the oyster is more T-booster than libido-enhancer, this association may never break, considering that the oyster might very well be the original aphrodisiac.
The OG Aphrodisiac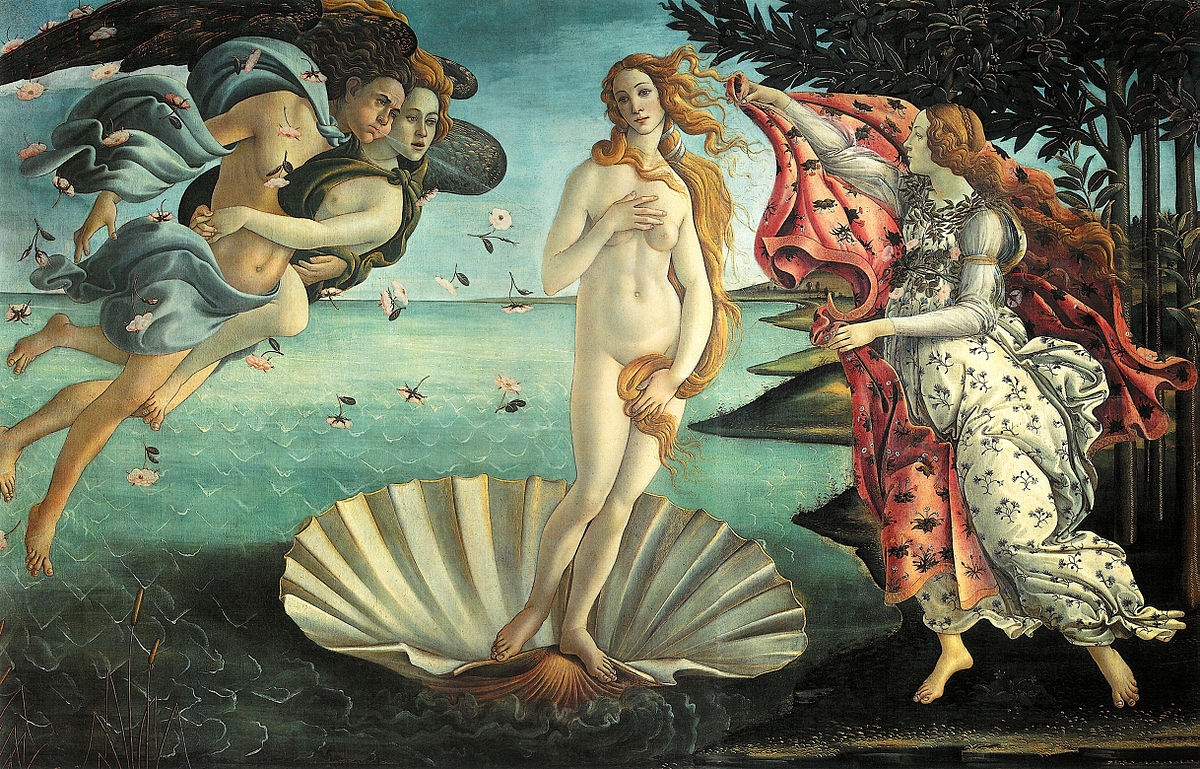 It's no coincidence that the Greek goddess of love, Aphrodite (or Venus, if you're an ancient Roman), was depicted rising on a seashell in her mythological birth from the sea. Knowing what we know now about the "sex-driving" nature of mollusks, we're willing to bet that Botticelli imagined this scene (if not consciously, then at least subliminally) aware of the libido-enhancing properties of seashell-contained meats.
Thus with the imagined conception of Aphrodite and her associative adjective "aphrodisiac" came the first conceptual aphrodisiac: Oysters.
Along a separate ocean, in ancient China, oysters were believed to consolidate the qi (life force) of kidneys & sex organs, assumed to promote more stable sexual functions–particularly in the inhibition of nocturnal seminal emissions (i.e. wet dreams).1 Later, the oyster legend was manifested in Giacomo Girolamo Casanova, the 18th century Italian "world's greatest lover" who allegedly breakfasted on 50 oysters every morning.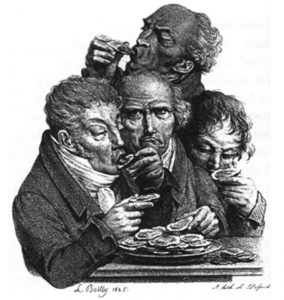 Eventually, with the onset of modern science, came the natural question(s):
Are oysters TRUE aphrodisiacs (and, if so, HOW)?
The answers we've come to learn: Yes (because TESTOSTERONE).
However, unlike many recognized aphrodisiacs, oyster's libido-enhancements seem to come secondary to its T-boosting properties. In actuality, without its T-boosting constituents, the oyster is essentially non-aphrodisiac protein & saltwater. And while much of the oyster's benefits on T lack clear, clinical research, there are a few purported mechanisms on how the oyster boosts T for sex drive.
Here are those mechanisms:
How Oysters Might Help Testosterone
Supplies Zinc
If Zinc helps boost T, then so do oysters–because they carry a lot of Zinc.2
Compared to other natural Zinc sources, oysters actually top the list, supplying around 76 mg of Zinc per serving of oyster. And whether or not oyster Zinc can topple the negative effects of Zinc-deficiency was taken to the (pre-clinical) test in a mice study on the bioavailability of oyster Zinc.
After 12 weeks of Zinc-depletion, inducing side effects of low bodyweight, testis weight, and sperm count, the mice were administered oyster extract, which reversed the mice's reproductive health back to normal standards.3
Granted that other oyster compounds could have been responsible for this reversal, it's likely that oyster's Zinc played a primary role in it, considering the mineral's potent T-boosting abilities.4 More on Zinc.
Conditionally supplies D-Aspartic Acid & NMDA
During the American Chemical Society's ACS National Meeting in San Diego, March, 2005, a team of Italian & American scientists researching the supposed libido-enhancing properties of oysters claimed to have "found, for the first time, a scientific basis to support this belief." Through liquid chromatography, they found an unusual pair of amino acids in certain oyster meats: D-Aspartic Acid (DAA) & N-Methyl-D-Aspartate (NMDA).5

We say "unusual" because these aren't aminos that are common in nature.
Nor are they necessarily common in oysters: The particular group of oysters that supplied these T-boosting aminos were caught during the spring-time, while the mollusks were in their annual mating season. Perhaps, due to their hermaphroditic nature, this is a time that many oysters express their "masculine sides" through increased levels of T-boosters–further research is required to fully understand what's happening here.
But what we can be certain of is that oysters conditionally carry DAA & NMDA, which are especially effective at raising natural T levels.6 More on D-Aspartic Acid.
Reduces oxidative stress of free radicals
Another key aspect of the oyster's benefits on sexual health is its antioxidant capabilities, evidenced by its reduction of rat hydrogen peroxide levels.7
In general, antioxidants protect all-around health from free-radical damage–reducing the ill effects of oxidative stress down to a cellular level. This can have major implications on male sexual health, especially under conditions of impaired testicular functioning (although women's organs can benefit from antioxidants as well). Incidentally, in a study on the oyster's antioxidation of enzymatic hydrolysates (proteins that allow amino acids to be more readily absorbed into the body), researchers demonstrated potent antioxidant activity that not only reduces free-radical damage, but might improve amino acid absorption and expression–thus, further boosting the efficacy of compounds such as D-Aspartic Acid & NMDA.8
Did you know?
Oysters may also benefit athletic functioning. According to a mice study, oyster oral liquid was shown to increase "Anti-Fatigue" measures during swimming tests. While the overall study design was flawed by not designating a comparative placebo group, the positive "Anti-Fatigue" results regarding oyster administration and physical exercise warrant further exploration into oyster as a
sport nutritional
aid.
9
Dosage Notes
Because oysters are first-and-foremost a food, they're legally regulated as "food." With that in mind, it can be difficult to gauge an exact serving size (i.e. "dosage") for oysters, considering the variety of oyster foods. Regardless, here's a basic nutritional breakdown of a single raw oyster serving size (supplying ~76 mg Zinc):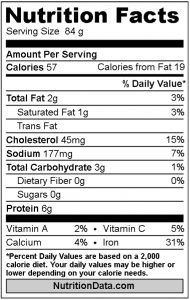 Oyster extracts, on the other hand, typically come in powder or capsule form and hover around the daily dosage range of 500 mg–although the percentage of Zinc and other trace bio-active compounds may vary with each extract.
Side Effects
Finding a pearl? Seriously though, there are no reported side effects to supplementing oyster extract. On the whole, oyster powders & capsules seem generally SAFE and, unless the user commonly experiences adverse reactions to raw and/or cooked oysters (i.e. seafood allergies), we would actually expect anti-toxic benefits from oyster extract due to a pilot study that found "improvement of liver function" after 12 weeks of supplementation.10
What about Zinc? 
Effective amounts of Zinc in T-boosters usually range between 25 mg to 50 mg. Oysters carry a high 
76 mg Zinc
per raw serving. While it's exciting to have such a condensed natural source of this manly mineral, we'd advise against consuming 
too much
oyster–or at least monitoring your Zinc intake while consuming oyster, considering that 
too much 
long-term Zinc can lead to prostate issues and other negative male health consequences.
11
Available Forms
After narrowing down the variety of oyster species to the edible Ostreidae family, the three most consumed oyster forms are:
Let's not also forget the Blue Öyster Cult… Image by Eric Meola, Columbia Records [Public domain], via Wikimedia Commons

Raw. Closed, uncooked oysters are believed to offer the most complete nutrient profile with all of their vitamins, minerals, aminos, and lipids still intact & bio-available.
Cooked. Opened; steamed, boiled, or roasted oysters are the most savory options, but the worst for T-boosting due to their loss of bio-active nutrition.
Powder. Dried, ground oyster meat creates the base for oyster extract and is sold as powder, capsule, or tablet products. This is often the best (or rather easiest) route for increasing T levels.
Liquid oyster concentrate juice is also available, but works primarily as a cooking additive–offering very little in the way of T-boosting or libido-enhancing (SIDE NOTE: Don't confuse with the liquid "Oyster extract bait" used in bait-fishing).
Supplements in Review Recommendation
Oyster extract, 500 mg daily
Oysters are a legendary aphrodisiac, backed by some modern research… Albeit predominantly preliminary, pre-clinical research. However, for anyone wondering whether or not the oyster's aphrodisiac status is solely the stuff of myth & legend, rest assured: It is–but it's also the stuff of chemistry & science.
For testosterone, they're a rich source of Zinc, while also supplying DAA. For this reason alone, users looking to simply boost T may do better by supplementing a T-booster stack that includes Zinc & D-Aspartic Acid—the two most effective male-enhancing constituents found in oyster meat (and perhaps two of the best T-boosters in general). The major advantage of supplementing is that you'll know exactly how much of these active ingredients you're getting — as opposed to the variable levels found in the oysters themselves.
Research