Human Research
ze: 18pt;">
LipoSan Ultra® is the only patented, researched, high-potency chitosan weight loss supplement.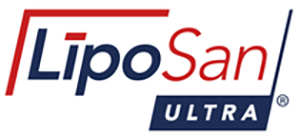 LipoSan Ultra is a patented form of chitosan, a dietary fiber that blocks fat absorption. It is mostly used in weight loss supplements. This LipoSan Ultra review details its advantages over plain chitosan supplements:
Potent. Liposan's patented formulation has up to 5 times the fat-binding potency of generic chitosan.
Clinically Researched. LipoSan's weight loss benefits are backed by a high-quality human study.
Convenient. LipoSan requires only a few minutes to fully dissolve in the stomach, meaning that you can eat right after you take it.
<
Overview
LipoSan Ultra is a patented fiber supplement made by Icelandic company Primex. Its main ingredient is chitosan, a unique fiber found in shrimp shells that helps promote weight loss by binding together with dietary fat in the digestive tract, preventing it from being fully absorbed. This effect can also help maintain healthy blood cholesterol levels.
In contrast to generic chitosan formulations, LipoSan Ultra:
Dissolves in the stomach within minutes
Is optimized to improve the solubility and activity of chitosan, enhancing its fat-binding by up to 5 times
Stands out for being backed by a clinical study demonstrating significant weight loss in women
LipoSan is sourced from the shells of coldwater shrimp (Pandalus borealis) sustainably harvested from the pristine waters of the North Atlantic Ocean.
<
How does LipoSan Ultra work?
Unlike basic chitosan, LipoSan quickly dissolves in the stomach and begins to bind to dietary fats, which prevents them from being absorbed into the body. Because of this, you get fewer calories from fats, which can support weight loss efforts.
Did you know?
A similar method of promoting weight loss is to
block the absorption
of carbohydrates.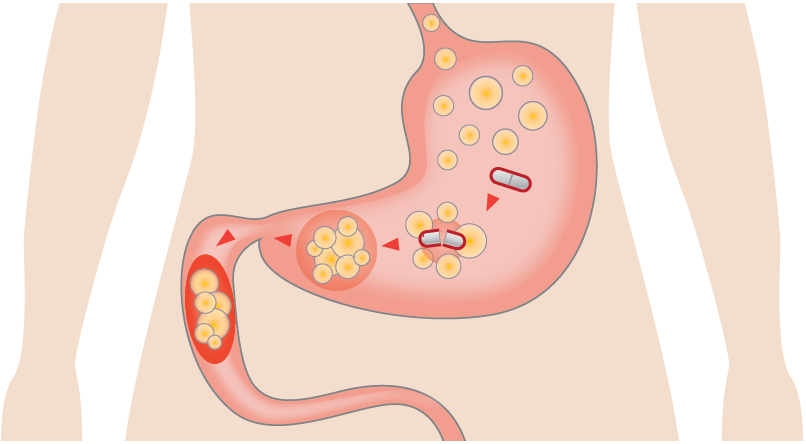 <
LipoSan Ultra Patents
<
LipoSan production & formulation
This patent describes the unique production method of LipoSan Ultra (U.S. Patent 6130321):
First, chitosan with a specific molecular mass is selected
The particle size of the chitosan is reduced
Next, this chitosan is mixed with water and an organic acid such as succinic acid
The combination is mixed into a smooth paste and dried
This patented process solves the issue of poor solubility and activity of generic products, which can take up to an hour to fully dissolve in the stomach and be ready to bind dietary fat.
<
LipoSan Ultra Nutritional Supplement Uses
LipoSan Ultra is almost exclusively used in weight loss supplements. It is usually sold by itself as a standalone product, since it functions differently from most weight loss ingredients by reducing absorption of fat from the diet, resulting in fewer calories being taken into the body.
LipoSan's weight loss uses are backed by a clinical study demonstrating an average 1 kg of weight loss in overweight/obese women after 8 weeks of use, compared to a gain of 1.5 kg in women taking placebo.
Read more: Fat Loss Supplements Guide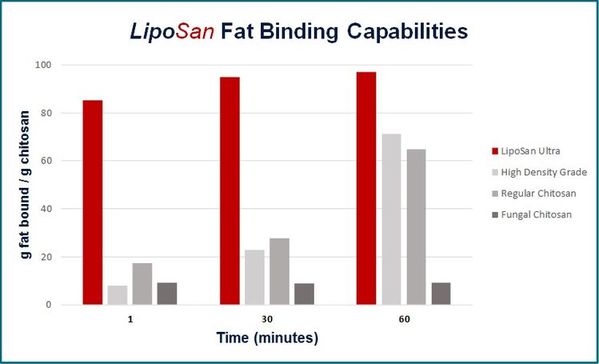 <
LipoSan Ultra Advantages
LipoSan Ultra has several advantages over basic chitosan supplements:
Greater potency: LipoSan's patented formula alters chitosan to enhance its solubility and fat-binding activity, making it up to 5 times more effective than generic formulations.
Convenience: Unlike generic chitosan that can take 30-60 minutes to fully dissolve, LipoSan Ultra dissolves quickly and can be taken right before a meal.
Clinical evidence: LipoSan's weight loss benefits are backed by a randomized, controlled trial (RCT) – the gold standard of human research.
LipoSan Ultra Research
3>Human Research
LipoSan Ultra (3 g) may promote weight loss in overweight and obese women
This randomized, double-blind, placebo-controlled study examined the effects of LipoSan Ultra on weight loss in overweight and mildly obese individuals. A total of 59 women with history of a high-fat diet (30% or more of total calories from fat) were given three placebo or LipoSan capsules twice a day (3 g total) for 8 weeks. The capsules were taken before the two largest meals each day. Whereas the placebo group experienced an increase in weight (1.5 g), BMI, and body fat percentage, the women taking LipoSan experienced a drop in weight (1 kg) and BMI.
The researchers concluded that "…(LipoSan Ultra™) is efficacious in facilitating weight loss and reducing body fat in overweight and mildly obese individuals…" 1
L
LipoSan Ultra Dosage
The only human study of LipoSan used two daily doses of 1.5 g before a meal (3 g total)
As a standalone supplement, LipoSan Ultra also comes in 1.5-3 g dosages
<Supplements in Review Recommendation
LipoSan Ultra® 3 g daily.
LipoSan Ultra is the most effective, patented, research-backed brand of chitosan. LipoSan has multiple advantages over generic chitosan ingredients, including patented technology, higher potency, faster effects, and clinical research evidence.
Research suggests 3 g dosages. The only clinical study of LipoSan used two 1.5 g doses taken before the two main meals of the day, adding up to 3 g total.