Pepzin GI® is a patented, clinically-proven ingredient for gastritis and other common stomach concerns.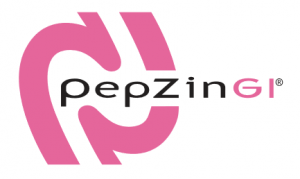 Pepzin GI is a patented combination of zinc and carnosine used to help with stomach concerns such as gastritis, indigestion, heartburn, and nausea. This review details its advantages over generic stomach health supplements:
Patented. Pepzin's unique zinc-carnosine chelate formula and its anti-ulcer properties are protected by multiple patents.
Clinically Researched. Pepzin's stomach and digestive health benefits are backed by over a dozen human studies.
Established. Pepzin has been successfully used in Japan for over two decades.
Overview
Pepzin GI (zinc-carnosine) is a patented complex of the mineral zinc and amino acid l-carnosine made by Japanese company Hamari Chemicals. This chelated zinc ingredient is known as polaprezinc in Japan, where it has been used to treat stomach ulcers since 1994.
Both zinc and l-carnosine are naturally found in the human body, and known for their protective (antioxidant, anti-inflammatory), healing, and immunosupportive effects. Pepzin GI utilizes a zinc-carnosine complex to protect the stomach and its mucosal lining, and is used to alleviate common gastrointestinal concerns such as:
Gastritis
Acid reflux
Diarrhea and constipation
Indigestion, heartburn, nausea, and other gastric symptoms
Unlike most stomach health supplements, Pepzin is backed by a large volume of research—including over 12 human clinical trials—and has been used for more than two decades. In addition, there is also some evidence that Pepzin can help with other digestive concerns, such as IBD.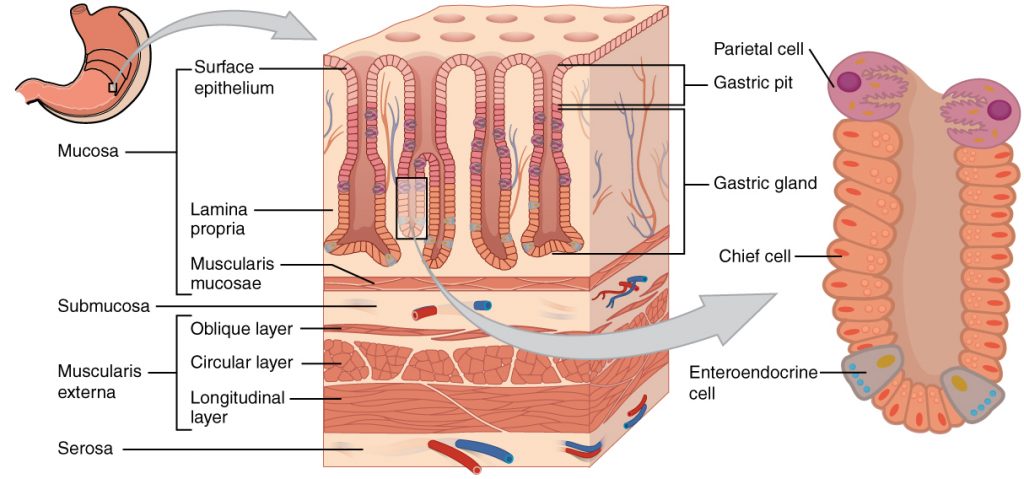 How does Pepzin GI work?
Zinc-carnosine has anti-inflammatory and antioxidant properties that help protect the mucosal lining of the stomach from damage. In addition, it is known to attach directly to ulcers in the stomach and stimulate their healing.
The key feature of Pepzin is that its patented chelate combination of zinc and L-carnosine allows both compounds to break down slowly in the stomach, prolonging their protective and healing activities. This makes it far more effective than isolated zinc or carnosine alone. Finally, Pepzin GI also helps promote healthy stomach bacteria, and has been shown to fight H. pylori infection.
Did you know?
In addition to its well-studied stomach health effects, Pepzin has also shown potential in the treatment of osteoporosis, taste and smell disorders, hepatitis, pancreatitis, ulcerative colitis, stomatitis,
zinc deficiency
, and more.
Pepzin Patents
Pepzin formulation and anti-ulcer activity
This patent describes the preparation of Pepzin, which includes reacting the amino acid l-carnosine with a zinc salt and other compounds to create a crystalline zinc-carnosine complex that has different properties from standard zinc-carnosine combinations (U.S. patent 4981846). The resulting complex has a high purity, stability, and anti-ulcer effects that protect the stomach mucosa lining and help heal stomach tissue.
Pepzin and IBD
This patent describes the use of Pepzin for relieving inflammatory bowel disease (IBD), a condition that occurs occurs in the intestines abd includes ulcerative colitis and Crohn's disease (U.S. patent 5238931).
Did you know? Polaprezinc was first formulated by Japanese company Hamari Chemicals in 1983, and was introduced into the U.S. under the brand name Pepzin GI in 2002.
Pepzin Nutritional Supplement Uses
Gastrointestinal Health Supplements
Pepzin GI is mostly used in stomach and overall digestive health supplements, either as a standalone product or in combination with other ingredients such as l-tryptophan and melatonin. In this context, Pepzin is used to alleviate gastritis, GERD, H. pylori infection, and related gastric symptoms such as indigestion, heartburn, and nausea. In addition, some people also use it for gastrointestinal issues outside the stomach, such as IBD. These digestive benefits of Pepzin are backed by decades of research in Japan, including multiple human studies.
Pepzin Advantages
Pepzin GI is superior to generic stomach & digestive health supplements in several ways:
Patents: Pepzin's unique zinc-carnosine chelate formulation, and its stomach-protective benefits are protected by multiple Japanese and U.S. patents.
Clinical research: Two decades of Japanese research—including more than a dozen clinical trials—provide evidence for Pepzin's protective and healing effects in the stomach.
Safety: Pepzin has been demonstrated to be completely safe in multiple animal and human studies.
Established: Pepzin has been utilized in Japan since the early 1990s, and in the U.S. since 2002.
Pepzin Research
Animal & Petri Dish Research
Zinc-carnosine has been the subject of dozens of animal and isolated cell culture studies. Their findings indicate that zinc-carnosine has potent healing and protective properties in the digestive tract, and can:
Promote healing of tissue damage in the mouth caused by stomatitis in hamsters 4
Protect against colitis (colon inflammation) 5
Human Research
Zinc-carnosine (polaprezinc, the same compound used in Pepzin) has been studied in Japan for over two decades. Some of these Japanese studies have been translated or reviewed in English, and report that polprezinc can heal gastric ulcers and help with gastric concerns such as H. pylori infection.
Pepzin GI (300 mg) may help fight H. pylori infection
This study evaluated the effects of polaprezinc in combination with triple therapy of lansoprazole (a PPI drug), amoxycillin, and clarithromycin (antibiotics) for H. pylori infection. A total of 61 people were given lansoprazole (2×30 mg), amoxycillin (2×500 mg) and clarithromycin (2x400mg), or the same therapy plus polaprezinc (2×150 mg) for a week. Whereas only 86% of the patients in the first group were free of infection, the polaprezinc group achieved a 100% success rate.
The researchers concluded that "A 7-day triple therapy with lansoprazole, amoxycillin and clarithromycin is effective in H. pylori eradication, but this regimen is significantly improved by the addition of polaprezinc." 6
Pepzin GI (150 mg) appears to help with gastritis
This randomized, double-blind study evaluated the efficacy of polaprezinc (Z-103) in people with gastritis (stomach lining inflammation). A total of 173 people were given 37.5 mg or 75 mg of polaprezinc twice daily for 2 weeks. In the 37.5 mg group 46.4% of the participants saw moderate or significant improvement by day 3, a proportion that improved to 85.5% after two weeks, compared to 40.4% after 3 days and 88.6% after two weeks for the 75 mg group. As a whole, the 75 mg group showed better improvement and was rated as having a higher degree of efficacy.
The researchers concluded that "…Z-103 was proved to be effective and safe for the treatment of gastritis…the most appropriate dosage is 150 mg/day." 7
Pepzin GI (150 mg) may alleviate symptoms of gastric ulcers
This randomized, placebo-controlled, double-blind study evaluated the effects of polaprezinc in people with gastric discomfort due to ulcers. A total of 299 participants were given placebo, standard drug therapy, or polaprezinc (2×75 mg) daily for 8 weeks. In total, 92% of people in the zinc group experienced moderate or better improvement of symptoms including heartburn, tenderness, pain, diarrhea, and constipation. 8
Pepzin Dosage
Most human studies of zinc-carnosine use 37.5 or 75 mg twice daily
Pepzin is usually presented in 75 mg dosages in both standalone and multi-ingredient supplements
Supplements in Review Recommendation
We recommend Pepzin GI for stomach concerns. Pepzin's formula has been evaluated by multiple human studies, showing benefits for gastric ulcers, gastritis, pylori infection, and other gastric symptoms and concerns.
Research suggests 75-150 mg daily dosages. Most clinical trials of Pepzin have used 37.5-75 mg doses taken two times a day, with the 150 mg dosage being recommended by researchers.