Super CitriMax® is the only Garcinia cambogia extract patented and researched for promoting a healthy body weight.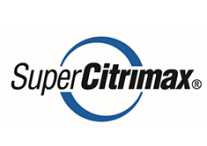 Super CitriMax is a patented extract of the Garcinia cambogia plant made by American supplement company InterHealth. This review highlights its advantages over plain garcinia supplements:
Patented. CitriMax is the only garcinia extract patented for promoting weight loss and related health parameters.
Clinically Researched. CitriMax's effectiveness as a fat burner and appetite suppressant is backed by three peer-reviewed studies.
Bioavailable. CitriMax's unique formula enhances the bioavailability of HCA, its active ingredient.
Overview
Super CitriMax is a patented extract of Garcinia cambogia – a tropical fruit popularly used in weight loss products. Garcinia's thick yellow rind contains the active ingredient hydroxycitric acid (HCA) which is responsible for its proposed fat burning benefits.
Super CitriMax is standardized to contain 60% pure HCA, and also includes calcium and potassium which enhance its stability, solubility in water, and most importantly bioavailability – the amount of HCA that actually reaches the blood where it can exert its effects. In addition, CitriMax is often combined with chromium and Gymnema sylvestre for even more potent fat loss, as shown by two clinical studies.
HCA is proposed to aid weight loss through two main mechanisms:
Blocking the conversion of excess sugar into fats (de novo lipogenesis) by suppressing the enzyme ATP citrate lyase
Decreasing appetite through increasing levels of serotonin, a brain chemical known to regulate food intake, and decreasing leptin, the "satiety hormone"
However, while these mechanisms appear to work well in animals, their efficacy in humans remains contested. For example, it is well established that de novo lipogenesis does not contribute significantly to body fat in humans.
Garcinia and HCA first became popular after they were featured on the
Dr. Oz show
.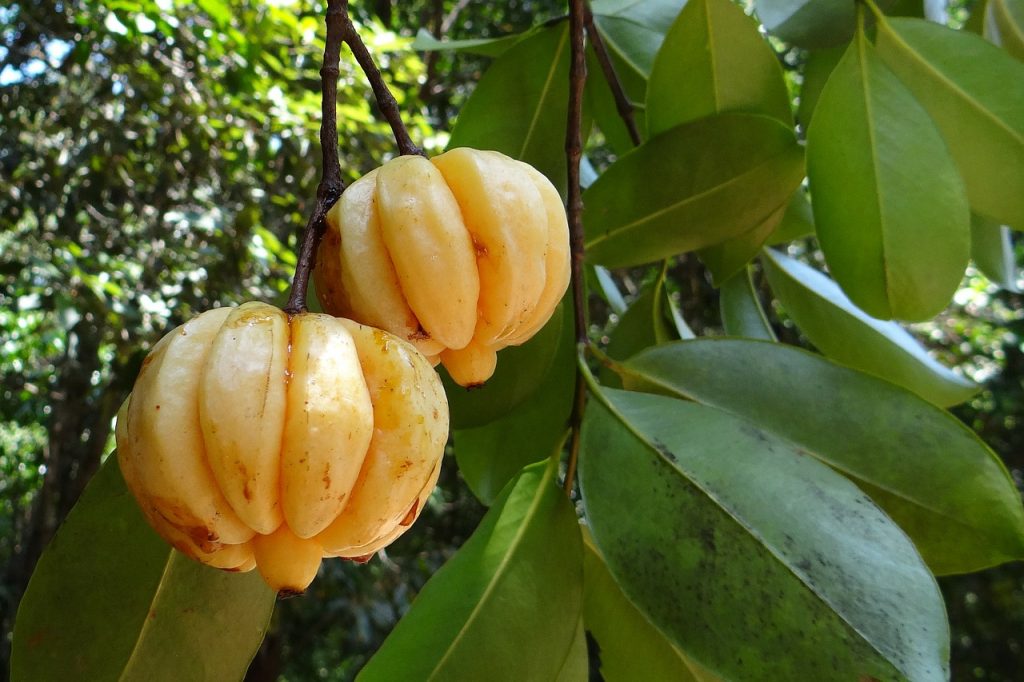 Super CitriMax Patents
Super CitriMax Preparation
The preparation of Super CitriMax is patented, and includes the extraction of garcinia fruit with water, which creates an extract with high hydroxycitric acid (HCA) content. This extract is then treated with calcium hydroxide to produce a calcium salt of HCA. Finally, this salt is dissolved by adding potassium hydroxide, resulting in a calcium potassium HCA double salt that is odorless, tasteless, highly soluble in water, and has high bioavailability (US patent 6875891).
Reduction of Body Weight
In addition to a patented preparation method, CitriMax is the only HCA extract patented for reducing body weight (US patent 7927636).
Increase of Fat Oxidation
This patent (US patent 7335651) supports the use of CitriMax for promoting weight loss and improving relevant health parameters that include:
Serotonin, a brain chemical involved in appetite regulation
Leptin, a hormone whose levels are low in individuals with a healthy body mass index (BMI)
Fat oxidation, the body's usage of fat for energy
Cholesterol and other blood lipids
Super CitriMax Nutritional Supplement Uses
Fat Loss Supplements
Super CitriMax is most widely used in weight loss supplements, by itself or in combination with other weight loss ingredients. It is advertised to help suppress appetite and promote fat loss, especially when added to dieting and exercise. Some products combine CitriMax with chromium, a mineral that may be capable of reducing food cravings, and Gymnema sylvestre, an antidiabetic herb. According to the results of two human studies, this synergistic formulation further improves the weight loss and appetite suppression benefits of CitriMax.
Super Citrimax – more on Garcinia cambogia and weight loss.
Super CitriMax Brand Advantages
Super CitriMax has several advantages over basic HCA extracts:
Research evidence. CitriMax is the most researched Garcinia cambogia weight loss extract with a total of 3 peer-reviewed randomized, controlled trials (RCTs) – the gold standard of clinical research.
Higher effectiveness: CitriMax's unique formulation enhances HCA's bioavailability, meaning that more of it reaches the bloodstream and target tissues.
Safety. CitriMax is Generally Recognised as Safe (GRAS) by the FDA, and has been demonstrated to be safe even at doses as high as 4667 mg daily. 1
Super CitriMax Research
Human Research
Clinical trials reports that CitriMax reduces caloric intake and helps increase weight loss, suppress appetite, and improve blood fat levels in obese adults on a diet.
Citrimax (900 mg HCA) appears to reduce caloric intake in overweight adults
The effects of CitriMax on food intake were assessed in a randomized, placebo-controlled, single-blind crossover study. Twenty-four overweight men and women were given tomato juice (placebo) or tomato juice with Citrimax (300 mg HCA) three times daily for 2 weeks, and switched groups 2 weeks later. The researchers then measured their energy intake (EI, how much food they ate) and satiety over a single day. Taking CitriMax resulted in 15-30% lower EI compared to placebo with no changes in appetite.
The researchers concluded that "HCA treatment reduced 24 h EI in humans while satiety was sustained." 2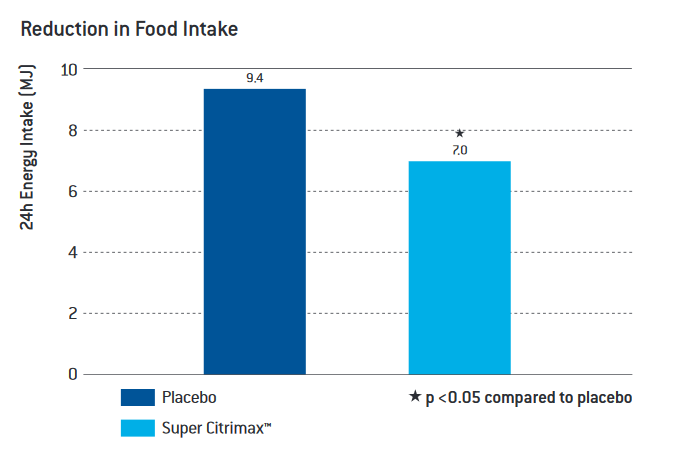 Citrimax (2800 mg HCA) may supress appetite and enhance weight loss when dieting
For this randomized, placebo-controlled, double-blind study, 60 moderately obese subjects were divided into three groups for 8 weeks. The first was given CitriMax (HCA 2800 mg), the second was given CitriMax plus niacin-bound chromium (NBC, 4 mg) and Gymnema sylvestre extract (GSE, 400 mg), while the third group received placebo. All participants also followed a 2000 calorie diet and walked for 30 minutes 5 days a week.
After eight weeks of treatment, both HCA groups had a significant reduction in body weight, BMI, food intake, total cholesterol, low-density lipoproteins, triglycerides, and serum leptin levels. Moreover, the effects were more pronounced in the 2nd group.
The researchers concluded that "optimal doses of HCA-SX and, to a greater degree, the combination of HCA-SX, NBC, and GSE can serve as an effective and safe weight loss formula that can facilitate a reduction in excess body weight and BMI, while promoting healthy blood lipid levels" 3
Citrimax (2800 mg HCA) may help increase weight loss and suppress appetite on a diet
This randomized, double-blind, placebo-controlled pilot study tested the effects of CitriMax on weight loss in obese adults. A total of 30 adults were divided into 3 groups for 8 weeks: CitriMax (2800 mg HCA), CitriMax plus niacin-bound chromium (NBC, 4 mg) and Gymnema sylvestre extract (GSE, 400 mg), and placebo. They also followed a 2000-calorie diet and walked for 30 minutes 5 days a week.
Group 1 lost 6% body weight, and improved in levels of blood fats, leptin, and serotonin, indicating suppression of appetite and an improved lipid profile. Group 2 lost lost 7.8% body weight and had similar, but slightly better results for the other measurements.
The researchers concluded that "HCA-SX and, to a greater degree, thecombination of HCA-SX, NBC and GSE can serve as safe weight management supplements." 4
A re-examination of the pooled data from the above two studies concluded that "
…when taken as directed, HCA-SX is a highly effective adjunct to healthy weight control
." Refer to graph below.
5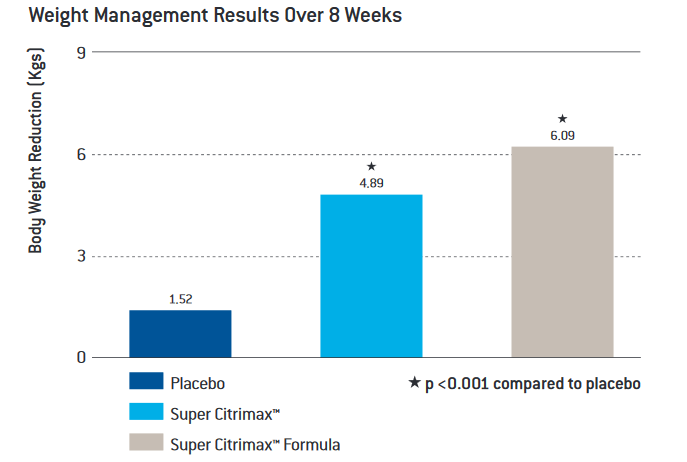 Super CitriMax Dosage
CitriMax supplements usually come in 500-750 mg (300-450 mg HCA) capsules
CitriMax is frequently combined with chromium and Gymnema sylvestre, a synergistic formula which reported better weight loss results
Reseach studies most commonly use 4667 mg (2800 mg HCA) doses of Super CitriMax
Supplements in Review Recommendation
Super CitriMax®, 900 mg 1-3 times daily.

CitriMax is a highly bioavailable, research-backed herbal extract patented to promote weight loss. The fact that CitriMax has a highly-bioavailable formula and is supported by patents and clinical research makes it more reputable than standard garcinia supplements.
Doses of anywhere from 900 to 2800 mg are effective. Research suggests that 900 mg is sufficient to reduce appetite, and doses of up to 2800 mg can be safely used.