Traditional Asian herb ephedra is effective for weight loss but can cause serious side effects.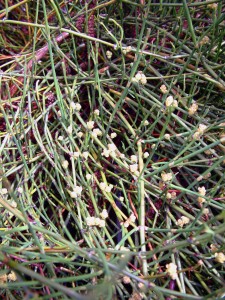 Ephedra is a herb popularly used as a fat burner. Ephedra's active ingredient ephedrine promotes fat loss through:
Speeding up metabolism. Ephedrine stimulates the body's heat production and fat breakdown, resulting in more calories being burned.
Overview
Ephedra (Ephedra sinica), also known as ma huang, is a plant native to Central Asia that has been used in traditional medicine for over 5,000 years. Common conditions treated by ephedra include fever, flu, headaches, and nasal congestion.  However, ephedra is best known as an ingredient in weight loss supplements.
The main active component of ephedra is ephedrine, a compound that stimulates the central nervous system. The use of ephedrine-containing weight loss supplements has been controversial because of its side effects, and the U.S. Food and Drug Administration (FDA) banned their sale in 2004.
As one group of researchers concluded on ephedra's safety: "because of the severity of the adverse events that we reviewed and, in particular, the occurrence of events that caused permanent disability and death, we conclude that dietary supplements that contain ephedra alkaloids pose a serious health risk to some users."1
The genus
ephedra
contains several species of plants. As a result,
Ephedra sinica
is often confused with
Ephedra nevadensis
, also known as American ephedra, which is used to brew tea.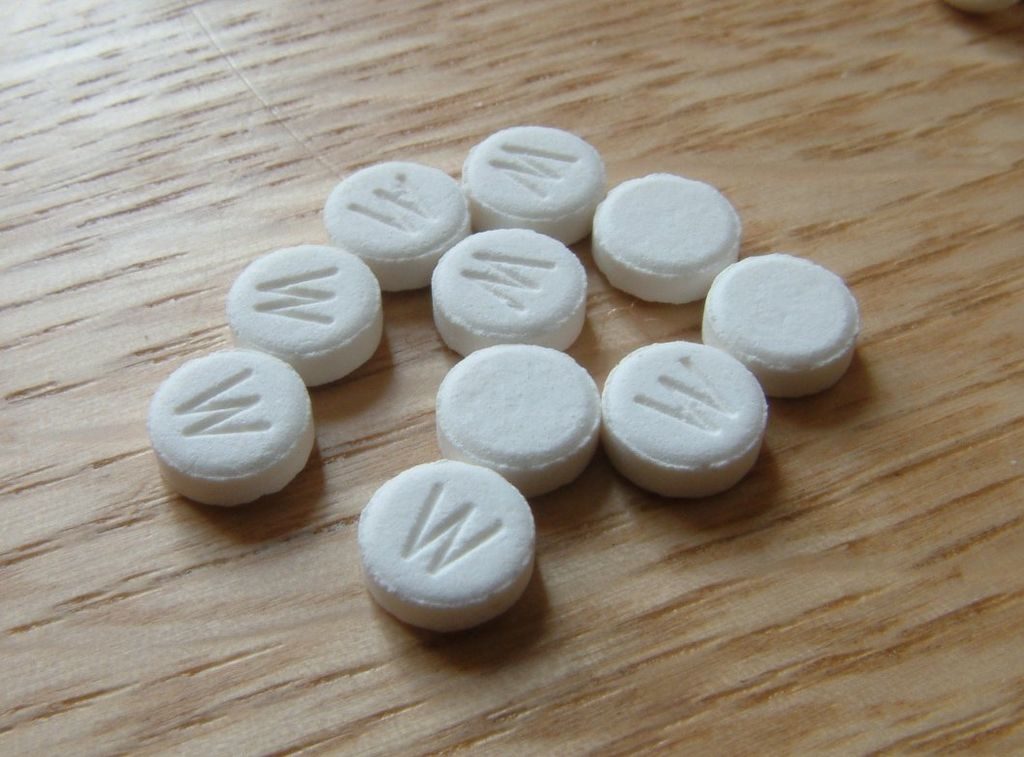 How Ephedra Might Help With Fat Loss
Increased metabolic rate
Ephedrine seems to function as a sympathomimetic agent – a compound that stimulates the sympathetic nervous system, mimicking the effects of hormones such as norepinephrine. This promotes heat production and lipolysis (breakdown of fat), resulting in more calories being burned by the body. In addition, this also frees up existing norepinephrine to promote further weight loss.2
Potential alteration of gut microbiota
Another hypothesis for how ephedra might promote weight loss is through changing the microorganism composition of the human gut. As one Korean study reported, the population of several microbe types – Akkermansia, Subdoligranulum, and Oscillibacter – changed alongside a reduction in body weight after ephedra intake, suggesting that some microbiota may play a role in obesity.
Ephedra's Fat Loss Benefits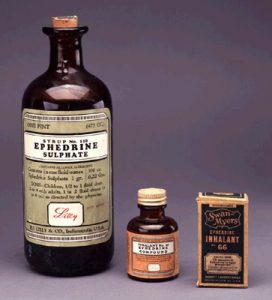 Ephedrine used to be a popular ingredient in fat burner formulas. Unlike most compounds used in weight loss products, ephedrine can foster significant weight loss (0.9 kg/month). However, its many dangerous side effects — which range from mild to life-threatening — resulted in ephedrine being banned by the FDA in 2004.
Common side effects of ephedrine include dry mouth, headaches, heart palpitations, nausea, restlessness, and anxiety. Serious side effects such as seizures, heart attacks, and strokes can also develop, especially from prolonged use, interactions with other medications, and per-existing conditions.
Most weight loss supplements mix ephedrine with
caffeine
to create a synergistic effect. One particularly popular formulation called
ECA
includes
e
phedrine,
c
affeine, and
a
spirin.
Research
Animal Research
Animal trials of ephedra showed potential, which explains why human trials were quick to follow. Ephedrine has been shown to:
Significantly increase weight loss in obese rats by increasing the body's resting energy expenditure and activity of the fat-burning enzyme lipase3
Human Research
Human trials of ephedra confirm its efficacy as a weight loss supplement, but also highlight notable side effects.
Ephedra extract (4 g) may induce weight loss in obese women
The human gut is home to hundreds of varieties of microbes, and changes in this gut flora have been linked to the development of obesity. The goal of this study was to see if ephedra could induce weight loss, and how this effect would be expressed by changes in gut microbiota.
Seven obese women took 4 g of ephedra extract daily for several weeks. The researchers found that the women lost an average of 1.86 kg of weight and body fat was reduced by 1.17%. The trial also noted several side effects, including headaches, nausea and indigestion.
The researchers concluded that "body weights and body mass index are influenced by ephedra intake. However, the impact of ephedra intake on gut microbiota differed in each subject."4
Ephedra extract (2 g) plus a low-calorie diet may promote weight loss in obese women
This  randomized, double-blind trial divided 125 obese women into 3 groups: ephedra, evodia (another plant with medicinal properties), and placebo for 8 weeks. The women also followed a 1200 kcal/day diet. The researchers found that the ephedra group lost an average of 2.3% body fat, compared to 1.1% for evodia and 0.9% for placebo.
However, the women in the ephedra group experienced side effects such as heart palpitations, insomnia, dry mouth, anorexia, vomiting and constipation.
The researchers concluded that "both herbs' effects on the alteration of RMR were less significant than expected although ephedra with a low-calorie diet was effective in reducing weight."5
Ephedra appears to promote modest short-term weight loss, but is associated with notable side effects
Rather than testing ephedra on their own, the authors of this systematic review performed an analysis of trials involving ephedra to test its efficacy and safety for weight loss and athletic performance. They evaluated a total of 20 trials that studied ephedra's weight loss effect, and 52 trials that looked at its adverse effects.
They found that ephedra promotes short-term weight loss (about 0.9 kg/month), but was associated with serious side effects.
The researchers concluded that "ephedrine- and ephedra-containing dietary supplements have modest short-term benefits with respect to weight loss and have harms in terms of a 2- to 3-fold increase in psychiatric symptoms, autonomic symptoms, upper gastrointestinal symptoms, and heart palpitations."6
Dosage for Fat Loss
Judging from medical trials, 2 – 4 g ephedra extract (equivalent to 12-24g of raw herb) appears to be effective
4 g extract is the maximum recommended daily dosage in countries where ephedrine-containing supplements are legal, such as South Korea
While ephedra appears to work for weight loss in the short-term, few trials have studied its effectiveness beyond 4 months of use.
Supplements in Review Says
Although ephedra is one of the most effective weight loss compounds, its side effects are too dangerous.
There's a very good reason why ephedrine is banned in the US and is difficult to obtain in many other countries – it has a chance of causing serious and potentially life-threatening side effects, especially when combined with other stimulants such as caffeine.