Berberine may be helpful for alleviating allergies and autoimmune disorders.

Berberine is a bio-active compound found in a wide variety of plants, some of which are used in traditional medicine practices. In terms of immune system function, it may help through:
Anti-inflammatory activity. Berberine helps alleviate the inflammation seen in allergies and autoimmune conditions.
Antimicrobial activity. Berberine may help stop the growth of harmful bacteria and fungi.
Overview
Berberine is a compound found in four herbs used in traditional Chinese medicine – Cortex Phellodendri (huangbai), Rhizoma coptidis (huanglian), Hydrastis canadensis (goldenseal) and Coptis chinesis (goldthread). These herbs were used to help with conditions characterized by "heat" such as fever, diarrhea, and other types of inflammation.
Contemporary medical research has demonstrated that berberine possesses anti-diabetic, cholesterol-reducing, and anti-inflammatory effects. Consequently, berberine supplements are growing in popularity for helping alleviate diabetes, elevated cholesterol, and conditions characterized by inflammation.
Animal studies suggest that much akin to curcumin, berberine can help suppress an overactive immune system and thus help with autoimmune or inflammatory conditions such as type 1 diabetes, IBD, and allergies.
Aside from folk Chinese herbs, berberine is also present in many other plants, particularly those of the
Barberry genus
.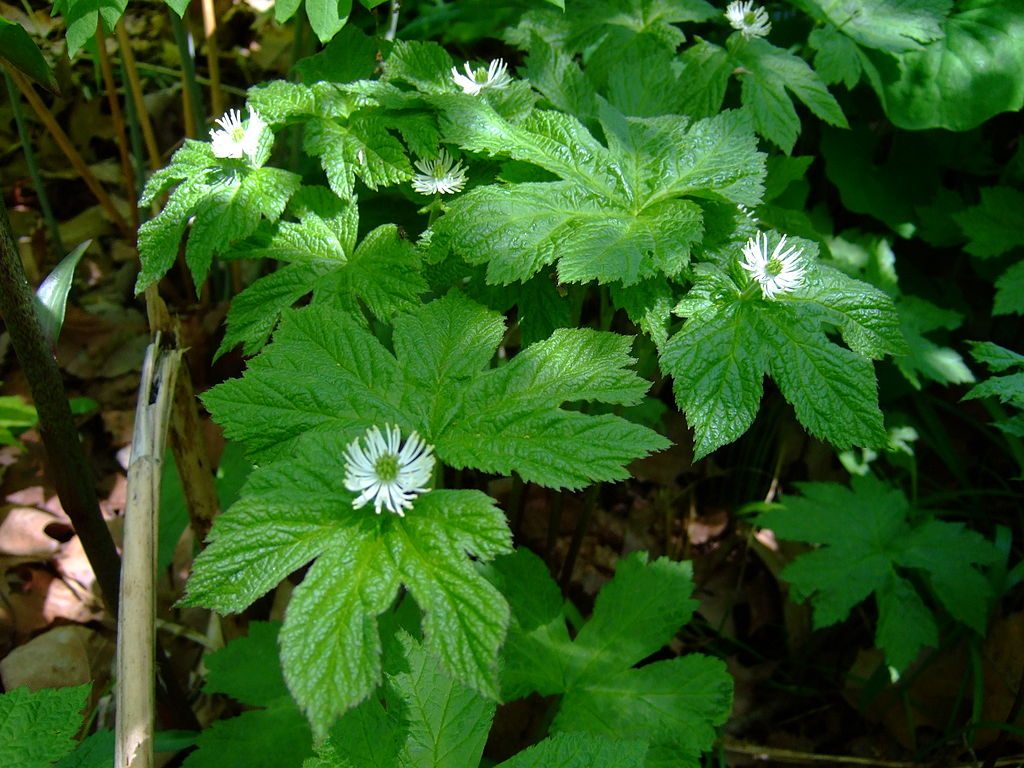 How Berberine Might Help With Immunity
Immunosuppressive activity
Research suggests that berberine works primarily by suppressing immune system activity – a mechanism employed by a wide range of immunosuppressive drugs. It appears to achieve this through inhibiting signaling pathways that stimulate the production of pro-inflammatory cytokines, such as the MAPK and NF-κB pathway. As a result, berberine suppresses the levels of cytokines that promote inflammation and play a key role in allergic and autoimmune responses, such as TNF, IFN-γ, KC, IL-10 and IL-17. 1
Antimicrobial activity
Berberine has been reported to possess antibacterial and antifungal properties that can help fight illness-causing pathogens. 2
Berberine Uses and Benefits for Immunity
As an immunity supplement, berberine is primarily used to alleviate allergies as well as a wide range of disorders caused by autoimmunity, such as irritable bowel disease (IBD), type 1 diabetes, rheumatoid arthritis, and multiple sclerosis. Although human study evidence for these uses is currently lacking, animal research is highly supportive of berberine's ability to reduce inflammation and autoimmune responses.
In addition, there is also some early evidence that berberine has antimicrobial properties, which may help with infections caused by bacteria and fungi.
Did you know?
Berberine also holds promise in the treatment of Alzheimer's.
3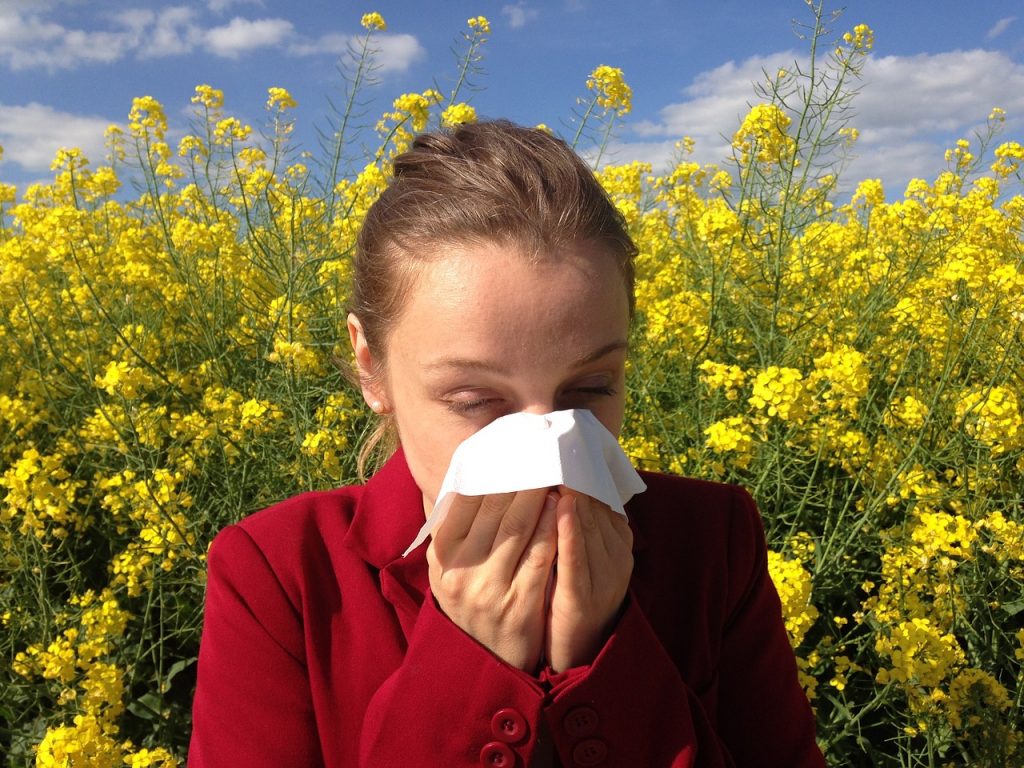 Research
Animal Research
Animal studies indicate that berberine can help alleviate allergies and a wide range of inflammatory, autoimmune disorders.
Berberine may help relieve IBD
This study examined the use of berberine for alleviating inflammatory bowel disease (IBD), a common autoimmune condition. Mice with induced colitis and intestinal injury were given berberine for 3 days. The treatment was found to alleviate body weight loss and inflammation and injury to the intestines, effects which were accompanied by a reduction in levels of pro-inflammatory cytokines.
The researchers concluded that "…berberine may represent a new therapeutic approach for treating gastrointestinal inflammatory disorders."4
Berberine holds potential for helping with type 1 diabetes
In this study, mice with type 1 diabetes were given berberine for 2 weeks. The treatment was found to prevent progression of diabetes in half of the mice by decreasing the activity of Th1 and Th17, two subtypes of T helper immune cells that promote the inflammation that characterizes type 1 diabetes.
The researchers concluded that "berberine differentially regulates MAPK activity to control Th17 and Th1 differentiation. This could be favorable in terms of its therapeutic potential in type 1 diabetes." 5
Berberine may help with allergies
For this investigation, mice were split into several groups – control group (no treatment), mice with induced allergic rhinitis from dust mites, and mice with rhinitis given berberine. Mice treated with berberine showed improvement of allergies and had decreased levels of several markers of allergic inflammation, including immunoglobulin E (IgE) levels and eosinophil (white blood cell type) count.
The researchers concluded that "In our study, Ber reduced allergic inflammation significantly." 6
Berberine may alleviate rheumatoid (autoimmune) arthritis
This study examined whether berberine may help alleviate rheumatoid arthritis, an autoimmune type of arthritis. The researchers tested the effects of berberine on both isolated cells and in mice with arthritis. Berberine was found to promote the death of malfunctioning dendritic cells, a type of immune cell that plays a major role in autoimmune disorders, and also improved arthritis symptoms in mice.
The researchers concluded that "Berberine may thus represent a novel therapeutic agent for RA."7
Berberine may have therapeutic potential for helping with multiple sclerosis
In this study, mice with experimental autoimmune encephalomyelitis (EAE, an animal model meant to mimic multiple sclerosis) were given berberine daily for 35 days. Berberine was found to improve the condition and related parameters such as blood–brain barrier (BBB) permeability.
The researchers concluded that "We think that berberine might be a potential therapeutic agent for MS."8
Berberine may help with autoimmune kidney disorders
This study investigated the use of berberine in mice with tubulointerstitial nephritis (TIN), a model of human autoimmune kidney conditions. The mice were given berberine at doses of 10 mg/kg body weight for 3 days, and were examined 2 months later. The treatment was found to significantly reduce injury and improve function of the kidneys.
The researchers concluded that "...BB has an immunosuppressive effect in the TIN model, which is an analogue of various human kidney autoimmune diseases."9
Human Research
There is currently a lack of clinical studies on the use of berberine for supporting immune system function.
Dosage for Immunity
There is no established dosage of berberine in human research
Berberine supplements typically come in 500 – 600 mg capsules of berberine HCL
Available Forms
Berberine HCL. This encapsulated form is used by virtually all berberine supplements, although the plant species it is extracted from can vary.
Supplements in Review Says
Berberine 500 – 600 mg 1-3 times daily for immunity.

Berberine may help with allergies and autoimmunity. Berberine won't help you with cold infections, but may be useful for calming an overactive immune system troubled by allergies or autoimmune disorders. The only caveat is that it has yet to be investigated in human studies.
Given the lack of research, it's best to follow supplement dosages. Most berberine supplements recommend taking 500 – 600 mg 1-3 times daily as needed for dealing with immune-related concerns.