Despite echinacea's popularity as a cold-fighting and immune-boosting herb, research evidence remains mixed.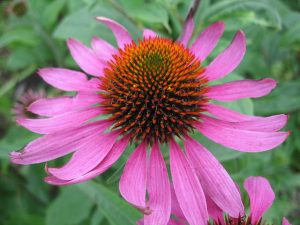 Echinacea is a popular North American medicinal herb. It has been suggested to potentially help the immune system through:
Fighting colds. Echinacea preparations are widely used to ward off cold infections, even though the research evidence is conflicting.
Immunostimulatory activity. Some studies have found that echinacea may stimulate immune cell growth and activity.
Overview
Echinacea refers to a group of nine flowering plants native to North America. Three echinacea species – Echinacea angustifolia, pallida, and purpurea – are believed to have medicinal properties, with Echinacea purpurea, commonly known as the purple coneflower, being the most popular. Traditionally, all parts of these plants were used by Native Americans as a herbal remedy for burns, bites, infections, and other maladies.

Building on this historical use, echinacea is now widely used as an immune-stimulating supplement in the United States and Europe, either by itself or mixed together with other natural ingredients. In particular, echinacea is popular for fighting cold and flu infections, but is also used for less common conditions such as urinary tract infections, tonsillitis, chronic fatigue syndrome, migraines, pain, and attention deficit-hyperactivity disorder (ADHD).
However, despite a large number of clinical studies focusing on echinacea, the findings – particularly for its use in cold infections – are conflicting.
Echinacea supplements vary greatly in the plant species used, the specific part of the plant (whole, root, flowers, above ground parts), and the processing method. Coupled with a similar variability of echinacea preparations used in research studies, this makes it difficult to say which form is the most effective.
1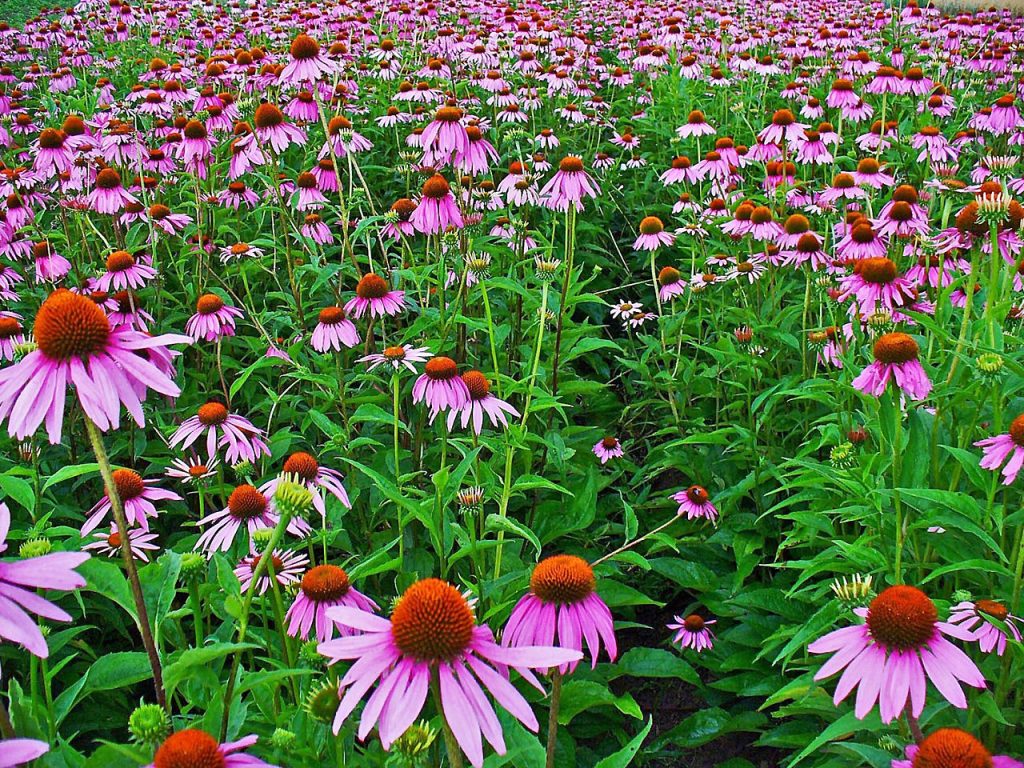 How Echinacea Might Help the Immune System
Because of the mixed findings of research studies, it's difficult to say exactly how echinacea boosts the immune system. However, researchers propose two main possibilities:
Immunostimulatory activity
Some animal and human studies suggest that echinacea works primarily through stimulating immune cells. For example, it has been shown to increase the number and activity of white blood cells – and monocytes, neutrophils, and natural killer cells in particular – during a cold infection. 2
In addition, echinacea has been shown to improve the immune response to immunization, enhance phagocytosis, and boost the production of cytokines involved in immunity, while decreasing the levels of cytokines that promote inflammation, such as tumor necrosis factor-α  and interleukin 1B. 3 4
Antioxidant activity
Some immune system cells are capable of generating reactive oxygen species (ROS) that can then cause oxidative damage to immune cells. As such, one of the ways that echinacea seems to help boost the immune system  during an illness or infection is by acting as an antioxidant that helps neutralize these ROS. 5
Echinacea Uses and Benefits for Immunity
Echinacea supplements are most commonly used to reduce your chances of catching a cold, or to fight a new cold infection. However, the research evidence for this use is conflicting, with some studies reporting positive results, and others reporting no effect.
When reviewing the findings of 24 separate clinical studies, the current stance of medical researchers is that taking echinacea when you're healthy might reduce your chances of catching a cold by 10-20%, but likely has no effect if taken when you're already sick. 6 Similarly, there isn't enough scientific evidence to suggest that echinacea products can boost overall immune system function.
Researchers are not yet sure which compounds in echinacea plants are responsible for their effects, which may explain why there is so much variability in the results reported by studies using different echinacea preparations.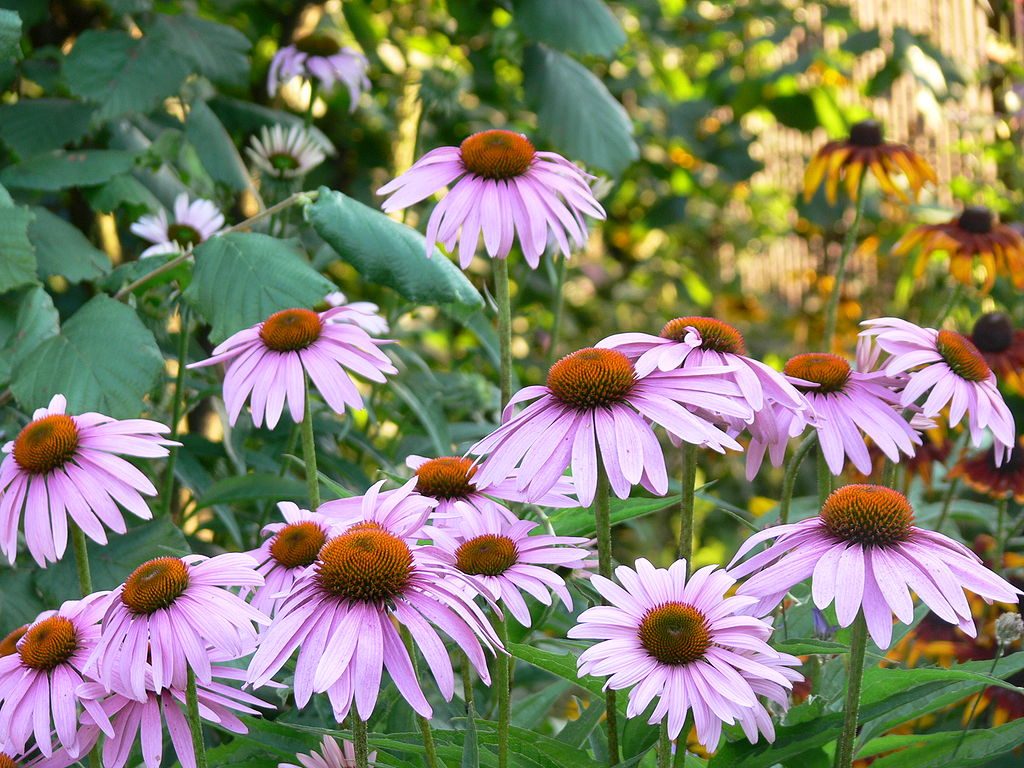 Research
Animal Research
Animal studies report that echinacea supplementation can:
Boost white blood cell counts and levels of IL-2, a cytokine that regulates white blood cell activity, in older rats 7
Human Research
Clinical trials have focused largely on echinacea and the common cold. Current findings are mixed, with some studies reporting that echinacea can reduce cold duration and reduce your chances of getting infected, and other studies reporting no benefit. Similarly, studies that look at echinacea's direct effects on immune function have conflicting findings.
Echinacea angustifolia / purpurea does not appear to affect cold duration or severity
In this randomized, placebo-controlled trial, 719 people with a new common cold infection were assigned to 1 of 4 groups for 5 days: control, placebo, echinacea pills (blinded, meaning they didn't know whether the pills were placebo), and echinacea pills (unblinded). Both echinacea groups received the equivalent of 10.2 g of dried root on day 1, and 5.1 g for 4 more days. There was no notable difference in cold duration or severity between placebo and echinacea.
The researchers concluded that "These results do not support the ability of this dose of the echinacea formulation to substantively change the course of the common cold."9
Echinacea purpurea may help fight cold infections
This placebo-controlled, randomized, double-blind study examined the use of echinacea for preventing the common cold. A total of 755 people were given echinacea extract or placebo daily for 4 months. Echinacea was found to reduce number of colds, number of days with a cold, and need to take painkillers.
The researchers concluded that "Echinacea inhibited virally confirmed colds…Echinacea showed maximal effects on recurrent infections, and preventive effects increased with therapy compliance and adherence to the protocol."10
Echinacea purpurea fluid extract (8 ml) does not appear to help with respiratory infections
In a double-blind, placebo-controlled, randomized trial, 109 people were given placebo or Echinacea purpurea extract (4 ml) twice daily for 8 weeks. They were asked to record any cold and respiratory infection symptoms, and were also examined by doctors during the study. The researchers found no significant difference between the two groups in number, duration, or severity of infection.
The researchers concluded that "Treatment with fluid extract of Echinacea purpurea did not significantly decrease the incidence, duration or severity of colds and respiratory infections compared to placebo." 11
Echinacea purpurea (15 ml tincture) may possibly stimulate immune cell activity
In this pilot study, 16 people were given three separate herbal extracts daily for 7 days – Echinacea purpurea, Astragalus membranaceus and Glycyrrhiza glabra – to test their effects on the immune system. All three herbal tinctures were found to stimulate the activity of T cells, a white blood cell subtype that controls cell-mediated immunity.
The researchers concluded that "Echinacea, Astragalus and Glycyrrhiza herbal tinctures stimulated immune cells as quantified by CD69 expression on CD4 and CD8 T cells." 12
Echinacea purpurea does not appear to stimulate the immune system in healthy men
In this double-blind, placebo-controlled, crossover study, 40 men were given Echinacea purpurea juice or placebo juice for 14 days, and then switched groups 4 weeks later. Echinacea did not affect any of the measured markers of immune activation, including phagocytosis and cytokine production.
The researchers concluded that"The "immune stimulation" by Echinacea purpurea observed in vitro and after parenteral administration are not confirmed in healthy humans after oral intake." 13
Dosage for Immunity
Research studies use different plants, parts, and methods of extraction, making dosage recommendations difficult
Most echinacea supplements come in 400 mg capsules of echinacea purpurea
Available Forms
Echinacea purpurea is the most commonly used and most researched echinacea species. Echinacea supplements can use the whole plant, the aerial (exposed to air) parts, or the roots, and come in the form of:
Tablets and capsules – the most common form used in supplements
Echinacea juice, squeezed from fresh plants
Echinacea tea made from the dried plant
Echinacea liquid extract
Supplements in Review Says
Echinacea purpurea 400 mg for immunity.

The evidence for echinacea isn't strong enough. You can certainly give echinacea a try, and many people swear by its effectiveness. However, the lack of conclusive research evidence makes it difficult to recommend.
Given the lack of research, it's best to follow supplemental doses. Research studies use vastly different echinacea doses and forms, so it's best to stick to the 400 mg capsule dosage commonly used by supplements.