Common fruit tart cherry may reduce joint inflammation and associated pain.
Tart cherry holds a substantial quantity of health-promoting compounds. It may be particularly useful in joint health by:
Reducing inflammation. Tart cherry has demonstrated anti-inflammatory properties, which may benefit joinet recovry.
Overview
Tart cherry (Prunus cerasus) or sour cherry is indigenous to most of Europe and southwest Asia. It is related to the sweet cherry but offers a more acidic taste, is more resilient to harsh conditions, and is naturally self-fertile.
Tart cherries are most commonly eaten whole or used in cooking and for drinks, but it has been applied increasingly more often to medicinal practices due to its natural abundance of health-promoting compounds, including anthocyanins, isoflavonoids, flavonoids, and phenolic compounds. It has been used as a supplement for various purposes such as:
The high content of antioxidants and anti-inflammatory molecules in tart cherry have also spurned on its use for joint health. It especially supports the body to maintain health in cases of arthritis.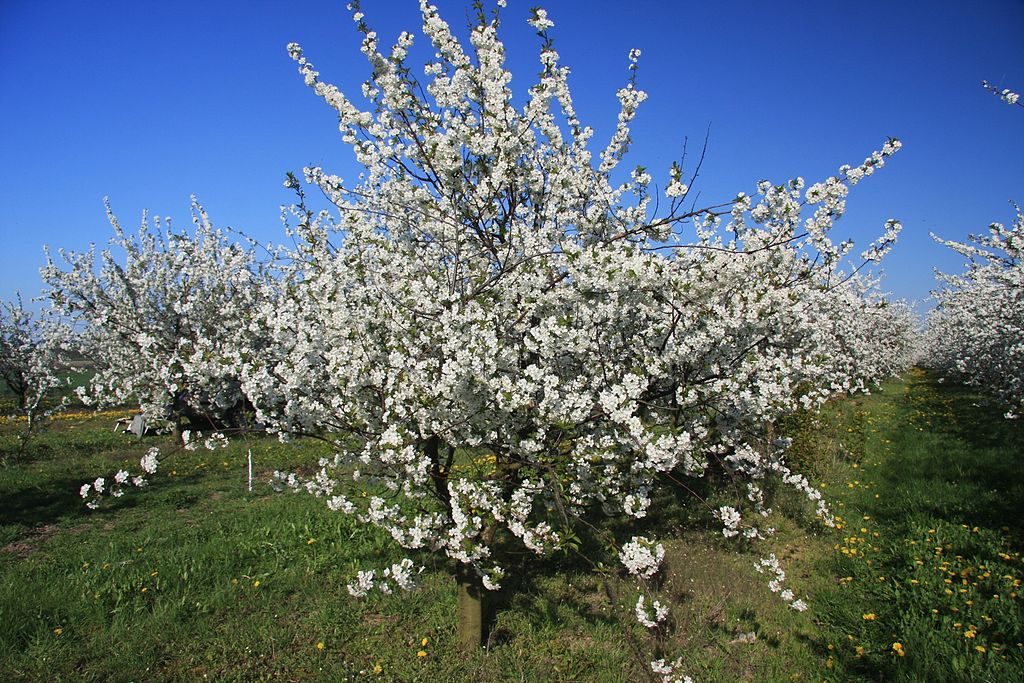 How Tart Cherry Might Help With Joint Health
Promoting anti-inflammatory activity
A number of compounds in tart cherries, including the flavonoids genistein and kampferol, have consistently displayed anti-inflammatory activity by inhibiting cycloxygenase (COX) enzymes from triggering inflammatory pathways.1 The anthocyanin cyanidin-3-O-glucoside has also been shown to block both the COX-1 and COX-2 enzymes.2
Tart cherry has further been shown to regulate pro-inflammatory signaling by decreasing the activity of various inflammatory triggers: tumor necrosis factor-alpha and interleukin-8.3
Tart Cherry Benefits & Uses for Joint Health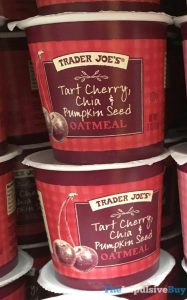 Compared to many other joint supplements, the use of tart cherry may be centralized to the singular task reducing joint pain. Research has demonstrated that tart cherry has potent anti-inflammatory properties. The extent to which this activity helps joint pain and tenderness is still being investigated. It has particularly shown promise in helping manage pain in osteoarthritis.
Cherry consumption in general, including organic tart cherry, has been shown to lower the risk of gout.
4
Research
Animal Research
Animal research has displayed the capacity of tart cherry to:
Decreasing the inflammatory response in horses5
Promoting anti-inflammatory activity in mice6
Reducing systemic and local inflammation in mice7
Human Research
Although few in number, clinical studies indicate that tart cherry may help reduce inflammation and associated pain in joints.
Tart cherry (16 oz) may reduce joint pain in people with osteoarthritis
In this randomized, placebo-controlled investigation, 58 patients with osteoarthritis took either a placebo or an 8 oz bottle of tart cherry juice 2 times a day for 6 weeks. A total of 12 participants withdrew from the study due to adverse side effects from either the placebo or tart cherry juice. The tart cherry treatment led to considerable decreases in joint pain from baseline, but not significantly more so than the placebo.
The researchers concluded that "tart cherry juice provided symptom relief for patients with mild to moderate knee OA."8
Tart cherry did not seem to reduce inflammatory markers in water polo athletes
In this randomized, double-blind investigation, 9 male Water Polo athletes were given either tart cherry juice (CJ) or a placebo equivalent (PLA) for 6 consecutive days while participating in water-based team sports. The levels of inflammatory markers were not significantly reduced after aerobic exercise by either tart cherry or placebo. No differences in performance were observed.
The researchers concluded that "such activity possibly [was] unable to create a substantial inflammatory response or oxidative stress… thereby negating any potential beneficial effects associated with CJ supplementation."9
Tart cherry (400 mg) may moderately benefit pain relief in people with osteoarthritis
In this open-label trial, 20 patients with osteoarthritis of the knee were given 400 mg of tart cherry softgels containing 100 mg of anthocyanins every day for 12 weeks. Joint pain and tenderness was reduced by over 20% in 56% of the participants. No serious adverse side effects were reported.
The researchers concluded that "the ARCHER study suggest a moderate benefit when a fixed dose OTC preparation of cherry extract is used in osteoarthritis of the knee."10
Dosage for Joint Health
Successful clinical research trials have used daily doses of 400 mg or 16 oz of tart cherry.
Typical supplements provide from 400 – 615.5 mg of tart cherry or 12 oz of a juice and water formula that is standardized to approximately 20% or at least 80 mg of anthocyanins.
Available Forms
Tart cherry extract as a softgel or capsules
Tart cherry juice or drink
Gummies
Supplements in Review Says
Tart cherry 400 mg or 16 oz for joint health.  
Tart cherry may reduce pain from inflammation. The limited available clinical research on tart cherry for joints suggests that it may alleviate joint pain caused by inflammation, such as in the case of osteoarthritis.
Try tart cherry pills or juice with at least 80 mg of anthocyanins. Tart cherry may safely be taken as either a 400 mg tablet or a 16 oz juice concentrate containing 80 mg or more of anthocyanins to support joint health.