Vitamin B6 is included in multivitamins for its role in protein and glucose metabolism, hemoglobin formation, and more.


Vitamin B6 is a crucial player in over 100 essential chemical reactions in the body, and is best known for:
Protein and glucose metabolism. B6 is needed to produce and utilize proteins and glycogen (stored form of energy).

Helping form hemoglobin, which carries oxygen in the blood.
Overview
First discovered in 1934, vitamin B6 has since been classified as one of the body's essential nutrients. The vitamin takes on many different forms, among which pyridoxine is most commonly used for supplementation.
Vitamin B6 helps the body facilitate over 100 different reactions that are needed for:
breaking down protein that we eat and using it for energy and other processes
Producing neurotransmitters (More on B6 as a nootropic)
Synthesis of hemoglobin, which carries oxygen in red blood cells
Regulation of homocysteine1
Fortunately, large stores of vitamin B6 are found in a variety of foods, including meats, bananas, chickpeas, and potatoes, and the large majority of people meet the recommend dietary intakes for this essential nutrient.
Did you know? Cooking, freezing, and processing food can cause a 30% – 70% loss of vitamin B6.
Recommended Dietary Allowances (RDAs) for Vitamin B6
| | | |
| --- | --- | --- |
| Age | Males | Females |
|  0 – 12 months |  0.1 – 0.3 mg |  0.1 – 0.3 mg |
|  1 – 8 years | 0.5 – 0.6 mg | 0.5 – 0.6 mg |
|  9 – 13 years |  1 mg |  1 mg |
|  14 – 18 years | 1.3 mg |  1.2 mg (1.9 mg for pregnancy, 2 mg for breast-feeding) |
|  19+ | 1.3 mg |   mg (1.9 mg for pregnancy, 2 mg for breast-feeding) |
Foods High in Vitamin B6
| | | |
| --- | --- | --- |
| Food | Serving Size | Amount per serving (mg) |
|  Wild tuna | 3 ounces | 0.87 |
|  Turkey | 3 ounces | 0.67 |
|  Chicken breast | 3 ounces | 0.46 |
|  Hazelnuts | ½ cup | 0.38 |
| Sweet potato | ½ cup | 0.29 |
|  Spinach | ½ cup | 0.22 |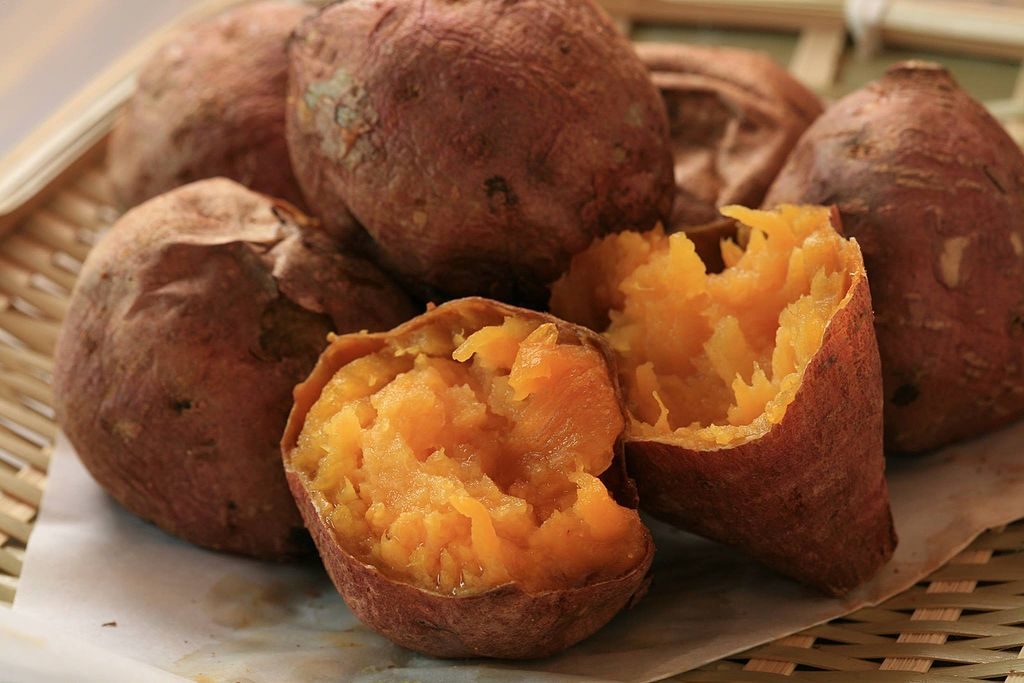 How Vitamin B6 Supports General Health
Catalyzing biochemical processes
In the form of aspyridoxal 5′-phosphate (PLP), vitamin B6 helps facilitate a number of important biological processes, including :2
Breaking down protein. PLP is needed to break down dietary protein into amino acids, which then be used for energy, for producing glucose or fats, or for making other amino acids.
Synthesizing neurotransmitters. PLP helps produce vital neurotransmitters such as serotonin, norepinephrine, epinephrine, dopamine, and gamma-amino butyric acid (GABA).3
Hemoglobin production. Hemoglobin is a core part of red blood cells, and PLP helps produce the component of red blood cells that holds iron, known as heme.4 Adequate amounts of hemoglobin are essential for healthy oxygen flow throughout the body. A low count of vitamin B6 impairs hemoglobin synthesis and likely results in the development of a blood disorder called anemia.5
Glucose metabolism. Vitamin B6 not only promotes gluconeogenesis, the process of making glucose in the body, but also helps draw out glucose from the body's glycogen stores.
Vitamin B6's Benefits as a Multivitamin
Most people get plenty of vitamin B6 from their diets and deficiency is relatively rare. However, it is still added to multivitamins to make sure your levels meet the recommended daily intake.
In addition to its vital role in essential bodily processes, there is some research evidence that increased vitamin B6 intake is correlated with a reduced chance of developing coronary artery and heart conditions. As such, taking a multivimtain with B6 can also help protect you from these cardiovascular disorders. 6 7 8 9
Did you know?
Early animal research suggests a link between low vitamin B6 and low testosterone levels.
More on B6 as a T-booster
.
Multivitamin Dosage
Multivitamins generally include 10 – 50 mg of vitamin B6
Supplements in Review Says
Vitamin B6 2 mg as part of a multivitamin.

Vitamin B6 is essential to good health. Vitamin B6 participates in over 100 essential reactions in the body, warranting its inclusion in multivitamin products.
A dose of 2 mg is enough to meet your daily needs. Although doses as high as 100 mg have been taken with no side effects, the body only really needs about 2 mg of vitamin B6 daily.