Synthetic nootropic adrafinil may support alertness and sharp cognition without the side effects associated with stimulants.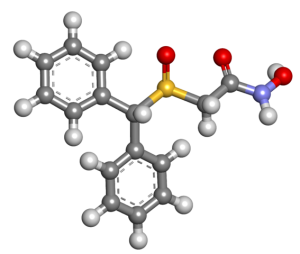 Adrafinil is a synthetic stimulant that reduces sleepiness. Adrafinil appears to have several nootropic benefits:
Promotion of wakefulness and alertness. Adrafinil suppresses sleepiness, and has been used to treat sleep-related disorders since the 1980s.
Improved memory, attention, and overall cognition. Although these benefits are not as reliable as adrafinil's promotion of wakefulness, there is research evidence to back them up.
Improved mood and motivation. Some studies have shown that adrafinil may also improve mood and motivation, possibly by boosting dopamine.
Overview
Adrafinil (diphenylmethyl sulfynyl-2acetohydromaxic acid) is a synthetic compound discovered by two French chemists in 1974. Adrafinil is the prodrug of modafinil; this means that it is metabolized in the body into modafinil — the actual biologically active compound.
Modafinil promotes wakefulness and alertness, and was originally used to treat narcolepsy and other sleep disorders. Since then, it has also been proposed as a therapy for many other conditions related to cognitive function, including dementia, Alzheimer's, Parkinson's, ADHD, and depression.
However, modafinil far more popular as a nootropic for healthy individuals who wish to stay awake and alert, such as students and night workers. In addition, modafinil may also improve memory, and in some cases even produce feelings of well-being.
Unlike modafinil — which is a controlled substance in the US and only available by prescription in many other countries — adrafinil is unregulated. As a result, most people end up buying adrafinil to reap the benefits of modafinil.
Both adrafinil and modafinil are banned in competitive sports by the World Anti-Doping Agency as non-specific stimulants.
1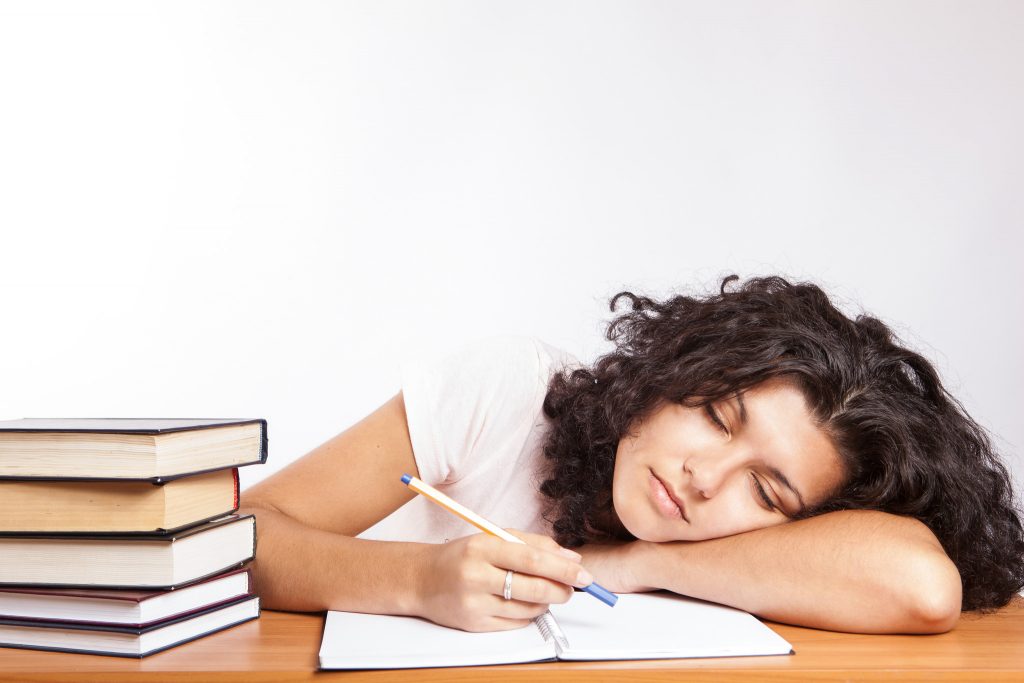 How Adrafinil Might Help the Brain

Dopamine and noradrenaline reuptake inhibition
Adrafinil has been shown to block the reuptake of the neurotransmitters dopamine and noradrenaline by binding to their transporter molecules, which results in the elevation of their concentrations. In addition, this bio-activity appears to raise the concentrations of several other brain chemicals, including serotonin, glutamate, histamine, and orexin, while decreasing levels of GABA, a neurotransmitter that reduces neuron activity. 2
Potential stimulation of alpha adrenergic receptors
The original theory was that adrafinil works by stimulating alpha adrenergic receptors that normally respond to the catecholamines epinephrine, norepinephrine, and dopamine. However, this theory has since been questioned, since adrafinil lacks the peripheral effects of such stimulation. As such, this mechanism remains hypothetical.3
Adrafinil's Nootropic Benefits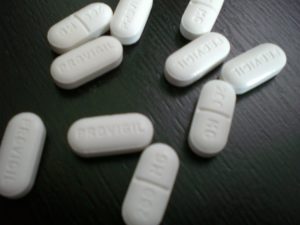 Adrafinil is an alternative to the highly-popular nootropic modafinil. Modafinil and by extension adrafinil is one of the most popular nootropics, used for a reliable enhancement of wakefulness and alertness. Given that it's major effect is to fight sleepiness, adrafinil is particularly popular with people who work night shifts and students.
In addition, research suggests that adrafinil and modafinil may also enhance memory, attention, motivation, mood, and other aspects of cognitive performance.
Another reason for the popularity of adrafinil is that it lacks the side effects of adderall and other popular psychostimulants, such as restlessness, nervousness, and anxiety. Moreover, adrafinil is legal to purchase without a prescription, unlike modafinil and adderall.
Adrafinil might also have some potential in the treatment of a variety of mental disorders, such as depression and dementia.
4
Research
Human Research
Because modafinil has largely replaced adrafinil in clinical practice, and given that adrafinil metabolizes into modafinil, most clinical studies look at modafinil directly. Research findings are overwhelmingly positive and suggest that modafinil is a potent wakefulness-promoting nootropic with multiple benefits.
Modafinil (100 or 200 mg) appears to improve wakefulness, attention, and overall cognition
This randomized, double-blind study aimed to evaluate the cognitive enhancing potential modafinil. Researchers gave 60 healthy, young adult male volunteers a single dose of 100 mg or 200mg modafinil or placebo. Volunteers then performed a variety of psychological tasks designed to test memory and attention. Those given modafinil reported feeling more energized, awake, and attentive, and their performance on cognition tests was improved.
The researchers concluded that "modafinil selectively improves neuropsychological task performance"5
Modafinil (4 mg/kg body weight) appears to improve fatigue, motivation, reaction time, and vigilance
In this randomized, double-blind study, 18 healthy adults were given placebo or modafinil (4 mg/kg body weight, 300 mg on average) and performed three 50-minute-long cognitive tests; one before supplementation, and two after. Compared to placebo, modafinil significantly improved feelings of fatigue, motivation, reaction time, and vigilance during the latter tests.
The researchers concluded that "results were uniformly positive with respect to subjective assessments of fatigue, motivation and cognitive performance"6
Modafinil (200 mg) seems to improve several aspects of cognition
This double-blind study tested the cognition-enhancing effects of modafinil. Sixty-four healthy participants were given modafinil (200 mg) or placebo, and performed several cognitive tests. Compared to placebo, modafinil was found to improve memory, planning and decision making, as well as subjective ratings of task enjoyment during the tests.
The researchers concluded that "modafinil can enhance aspects of highly demanding cognitive performance in non-sleep deprived individuals"7
Modafinil seems to have comparable effects to dextroamphetamine on alertness and mental performance
This double-blind, randomized trial compared the effects of modafinil to dextroamphetamine, a powerful stimulant. Eleven people were given placebo, modafinil (1.75 mg/kg, 3.50 mg/kg, or 7.00 mg/kg), or d-amphetamine (0.035 mg/kg, 0.070 mg/kg, 0.140 mg/kg). The study found that modafinil improved ratings of vigor and mood, reduced the feeling of sleepiness, and enhanced performance on several cognition tests.
The researchers concluded that "modafinil engenders alerting effects and increases performance in healthy non-sleep-deprived individuals comparable with that of d-amphetamine"8
Nootropic Dosage

Successful research studies typically use doses of 100 – 300 mg modafinil, which translates to 300 – 900 mg adrafinil
Most adrafinil supplements provide capsule doses of 300 mg
Adrafinil takes about 45-60 minutes to take effect, and lasts for up to 15 hours (the half-life of modafinil)
Some people stack modafinil together with piracetam since they work via different mechanisms and are among the most popular cognitive enhancers.
Supplements in Review Says
Adrafinil 300 mg as needed.

Adrafinil is one of the best nootropics on the market. Adrafinil promotes wakefulness and alertness, and may also have other cognitive benefits such as improved memory, mood, motivation, and attention. Furthermore, unlike many nootropics, adrafinil and modafinil have been studied for decades, are generally reliable in their benefits, and have no serious side effects.
300 mg is the most common dose of adrafinil for nootropic benefits in healthy adults. Although clinical research uses doses that translate to as much as 900 mg of adrafinil, 300 mg is enough to see effects. And unlike most nootropics, it's best to only use adrafinil when needed, since it can disrupt the normal sleep cycle by allowing you to stay up longer.
References