Animal Research
section" id="reducing-the-expression-of-amyloid-proteins">Reducing the expression of β-amyloid proteinspluricaulis may promote various nootropic effects according to animal studies.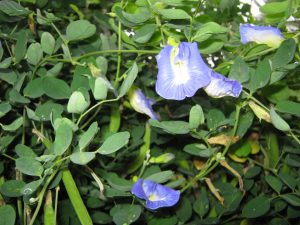 Convolvulus pluricaulis is an Indian herb said to promote a variety of medicinal benefits. It may specifically support several nootropic effects:
Learning enhancement. Convolvulus pluricaulis has been shown to improve memory and learning in animals.
Neuroprotection. The herb may attenuate several negative effects of neurotoxicity.
Anxiolytic activity. Convolvulus pluricaulis may reduce stress and anxiety.
Ov
Overview

me to India and Myanmar, Convolvulus pluricaulis is a bitter-tasting perennial herb long believed to promote good mental health and overall well-being. It is classified in the Convolvulaceae family along with such popular plants as binding weed and morning glory. It is especially valued for its possible cognitive enhancing capacity in traditional Ayurvedic medicine.

Its impact on the cerebral system has led herbal healers and proponents of organic supplementation to harp on its potential nootropic effects. Among its various proposed health benefits include1:
Improving memory and concentration
Facilitating sleep
Reducing stress
Diminishing convulsions
Ameliorating mood disorders
A major confounding factor in
Convolvulus pluricaulis
 research is that it is referred to by the same name, Shankhpushpi or Shankhapushpi, as 3 other Indian herbs — 
Clitoria ternatea
, 
Evolvulus alsinoides
, and 
Codonopsis pilosula
.
2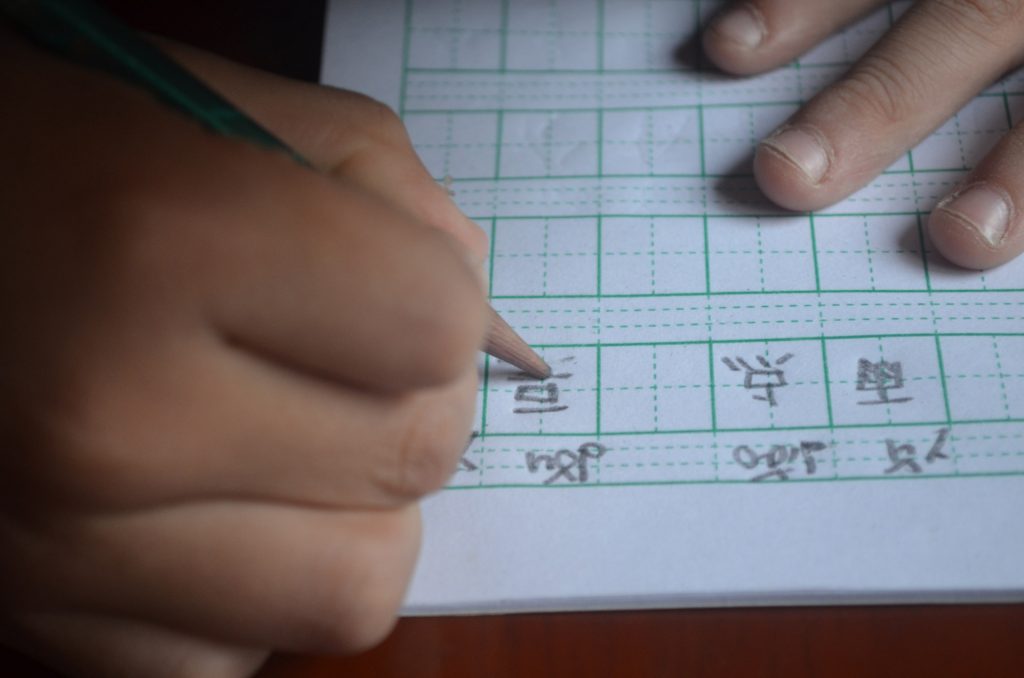 How Convolvulu
How Convolvulus Pluricaulis Might Help the Brain

expression of β-amyloid proteins

One of the chief causes of memory loss, especially that characteristic of Alzheimer's, is a type of neurodegeneration triggered by the accumulation of proteins known as β-amyloid (Aβ) in the brain's memory center — the hippocampus. Research has discovered that Convolvulus pluricaulis seems to significantly reduce the presence of β-amyloid (Aβ) proteins in the hippocampus of rats, which may accordingly benefit learning and memory.3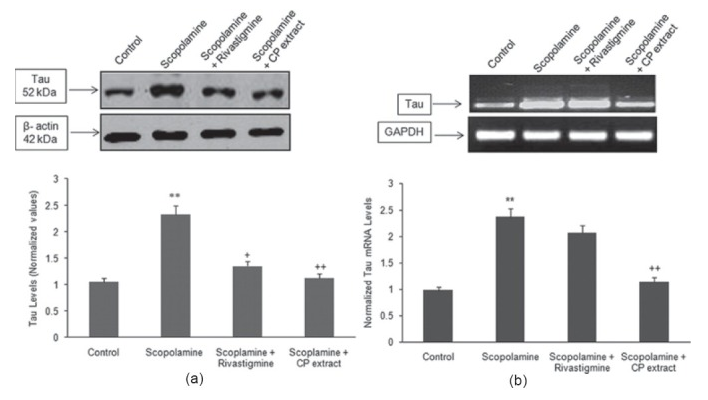 Supporting antioxidation
Supporting antioxidation

s has demonstrated antioxidant activity that is believed to alleviate damage to the key neurons in the brain caused by oxidative stress.4
Convolvulus Pluricaulis Noo
Convolvulus Pluricaulis Nootropic Benefits & Uses

style="width: 300px" class="wp-caption alignright">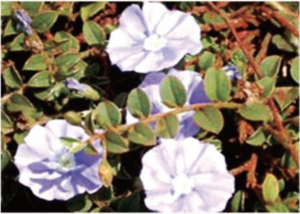 White flowers of Convolvulus pluricaulis.
Convolvulus pluricaulis use has mostly been limited to practitioners of Ayurveda, who favor a selection of its potential nootropic effects, including:
Enhancing memory and learning
Reducing stress and anxiety
Improving mood
Protecting against neurotoxicity, particularly Huntington's-like symptoms
Early animal research has corroborated these brain health benefits to some degree, but these effects have yet to be demonstrated in humans. Despite limited backing, the shank pushpi herb has also commonly been used to facilitate sound sleep, alleviate mental fatigue, and even treat neurosis.5
The neuroprotective effects of 
Convolvulus pluricaulis 
extracts may help attenuate some of the cognitive complications associated with
Alzheimer's
 with few adverse side effects.
Research
Animal Research<
Research

udies have found that Convolvulus pluricaulis may improve memory, learning, and mood in mice.

Convolvulus pluricaulis may increase learning and memory functions in aged mice

In this controlled investigation, mice were given a control or 200 mg of A. racemosus or Convolvulus pluricaulis per kg of bodyweight for 7 days. Administration of both A. racemosus and C. pluricaulis were found to significantly increase memory retention and decrease latency during retention tests. Examinations of the mice hippocampus also demonstrated an increase in the learning and memory function regions (CA3).
The researchers concluded that "learning and memory functions showed dose dependent increase… with C. pluracaulis treatment."6
Convolvulus pluricaulis may significantly improve learning and promote memory enhancement in rats
In this controlled investigation, rats were administered a control or 100 or 200 mg of a Convolvulus pluricaulis (CP) extract. Both doses were found to significantly improve learning and promote memory-enhancing effects in the rats as well as reverse their induced amnesia.
The researchers concluded that "the extracts of CP significantly improved learning and memory in rats."7
Convolvulus pluricaulis may alleviate neurotoxicity in rats
In this controlled investigation, Convolvulus pluricaulis at 150 mg per kg bodyweight was administered every day for 3 months to rats with aluminum chloride-induced neurotoxicity. The supplement was found to reduce the activity of harmful enzymes, prevent the accumulation of lipid and protein damage, protect nerves from toxicity, and sustain antioxidant compounds.
The researchers concluded that "Convolvulus pluricaulis possesses neuroprotective potential, thus validating its use in alleviating toxic effects."8
Convolvulus pluricaulis may attenuate memory loss
In this investigation, rats with 3-nitropropionic acid induced neurotoxicity were given 100 or 200 mg per kg bodyweight of a Convolvulus pluricaulis extract (CPE), 15 or 30 mg/kg of ethyl acetate (EAE), 25 or 50 mg/kg of butanol (BE), or 50 or 100 mg/kg of an aqueous extract every day for 20 days. The neurotoxicity triggered symptoms similar to Huntington's, including memory loss, that were significantly attenuated by the higher doses of CPE, EAE, and BE.
The researchers concluded that "CPE has a protective action against 3-NP-induced neurotoxicity."9
Convolvulus pluricaulis may have neuropharmacological activity in mice
In this controlled investigation, either Convolvulus pluricaulis or a control was administered to albino mice. Compared to the control, the plant extract showed promising results in improving animal behavior, including locomotor, tremor, and anxiolytic activity.
The researchers concluded that "this plant exhibits neuropharmacological activity in tested animals."10
Convolvulus pluricaulis may have anti-depressant activity
In this study, albino mice were administered petroleum ether (25, 50 mg/kg), ethyl acetate (25, 50, 100 mg/kg), and chloroform (25, 50, 100 mg/kg) fractions of a Convolvulus pluricaulis extract every day for 10 days. Mice taking either dose of the chloroform fraction of the herb moved more and demonstrated significantly reduced depressive activity. The effect was comparable to that of the anti-depressant drugs imipramine and fluoxetine.
The researchers concluded that "extract of Convolvulus pluricaulis elicited a significant antidepressant-like effect in mice by interaction with the adrenergic, dopaminergic, and serotonergic systems."11
Nootropic Dosage
No successful clinical research studies have ident

Nootropic Dosage

r Convolvulus pluricaulis.
Typical supplements range from 500 mg – 6 g of Convolvulus pluricaulis per serving standardized to 4% alkaloids.
Available Forms
Plant extract in vegetarian capsules
Whole plan

Available Forms

dded to water or milk
Supplements in Review Says
Supplements in Review Saysropic.  
Convolvulus pluricaulis may be a beneficial nootropic. Animal research has demonstrated the ability of Convolvulus pluricaulis to improve memory, learning, mood, and neurotoxicity. Clinical trials and certified USDA usage are wanting.
Take Convolvulus pluricaulis standardized to alkaloids. The alkaloid content in Convolvulus pluricaulis is believed to play a major role in its nootropic impact. Start with a low 1 g dose of supplements standardized to roughly 4% alkaloids.