Synthesized from periwinkle leaves, vinpocetine is a brain circulation booster that may improve memory.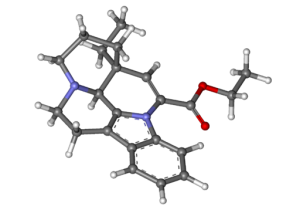 Vinpocetine is a popular nootropic that may aid brain function & health in several ways:
Boosting cerebral circulation. Vinpocetine improves blood flow to the brain.
Protecting brain cells. Vinpocetine possesses both antioxidant and anti-inflammatory qualities.
Overview
Vinpocetine is a synthetic substance made by altering the natural compound called vincamine from the lesser periwinkle (Vinca minor) plant. Unlike many natural nootropics, vinpocetine is classified as something between a supplement and a drug.
Indeed, vinpocetine is treated as a prescription drug (Cavinton®) throughout Europe and Japan, where it is used for cognitive problems caused by poor brain circulation. In the United States however, vinpocetine has yet to receive approval from the Food and Drug Administration (FDA) for use as a therapeutic drug, though it is widely available over-the-counter (OTC).
Vinpocetine seems to be particularly helpful for the brain because of its ability to cross the blood-brain barrier, and has been suggested to help with degenerative brain issues such as dementia. Its brain-relevant effects include:
Antioxidant activity. Vinpocetine seems to have nootropic properties that combat cognitive decline due to free radical damage to brain cells.
Anti-inflammatory activity. Vinpocetine has been shown to protect the brain from inflammation.
Boosting cerebral circulation. Weak blood circulation in the brain has been linked to cognitive impairment and dementia.1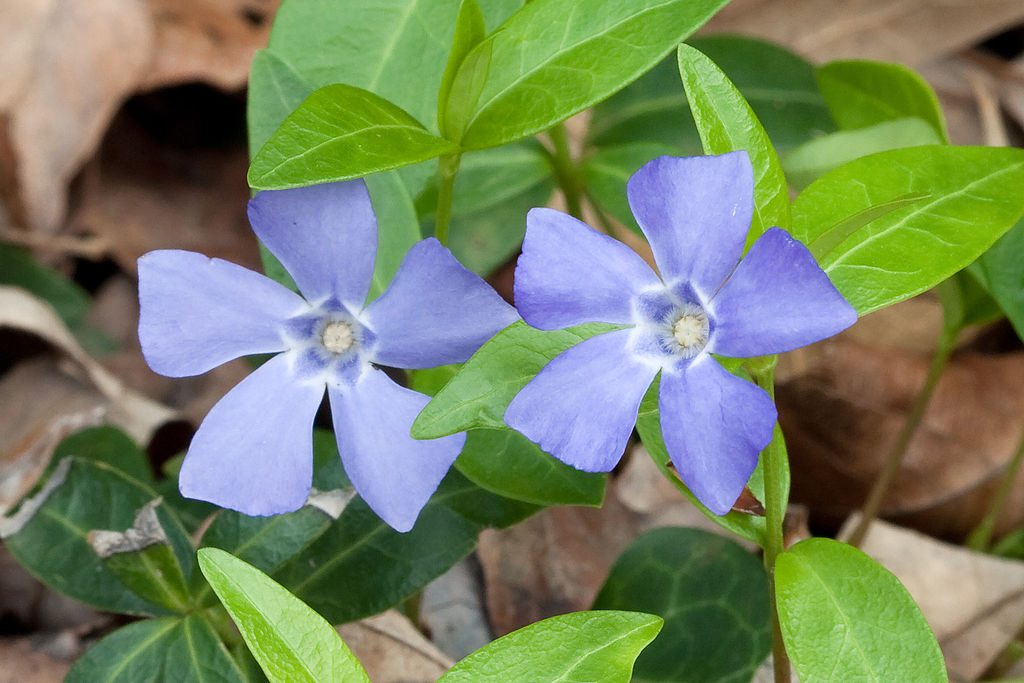 How Might Vinpocetine Help the Brain
Vinpocetine's circulatory and other bio-activities may combine to preserve and protect brain cells.
Enhancing brain energy metabolism
Vinpocetine has shown potential to augment the efficiency of glucose metabolism in the brain.2
Protecting brain cells from oxidative stress
Vinpocetine, like ashwagandha and various other herbal nootropics is an antioxidant that can cross the blood-brain barrier and combat neuron-damaging free radicals.3 4
Protecting brain cells from inflammatory damage
Vinpocetine has potent anti-inflammatory activity directly in the brain, not unlike Panax ginseng.5 It specifically appears to inhibit the primary inflammatory pathway, TNF-α-induced NF-kappa-β activation, and its subsequent stimulation of pro-inflammatory molecules.6
Improving blood circulation
When the brain doesn't get enough blood, a range of cognitive problems often follow, including slowed down processing, decreased attention span, memory impairment, anxiety, depression, and moodiness.7 This is why healthy cerebral circulation is important for both short and long-term brain health and mental performance.
Research suggests that vinpocetine may not only boost brainpower, but also advance brain recovery and enhance quality of life in those with symptoms of poor cerebral circulation by increasing cerebral blood flow and oxygenation.8 9
Vinpocetine Potential Nootropic Benefits & Uses
Vinpocetine is widely used to fight the symptoms of age-related cognitive decline, especially mild, short-term memory problems (e.g. brain fog). It has also been suggested to help sharpen mental focus, improve cognition and concentration, and sustain attention in older adults with cerebral circulation issues and degenerative brain concerns.10
In addition, vinpocetine is also used by healthy adults seeking to improve overall cognitive performance. However, there isn't yet much research evidence to support this, as most studies are restricted to older adults and individuals with poor cerebral blood flow in particular.
Vinpocetine may enhance the effects of other nootropics. 
Vinpocetine is one of the best neuronutrients for boosting blood flow to the brain, which in turn means more oxygen and glucose is available to support the brain's energy needs. Healthy brain circulation also
boosts delivery of other neuronutrients to the brain
, which makes it an ideal ingredient for potentiating other nootropics in brain
supplement complexes
.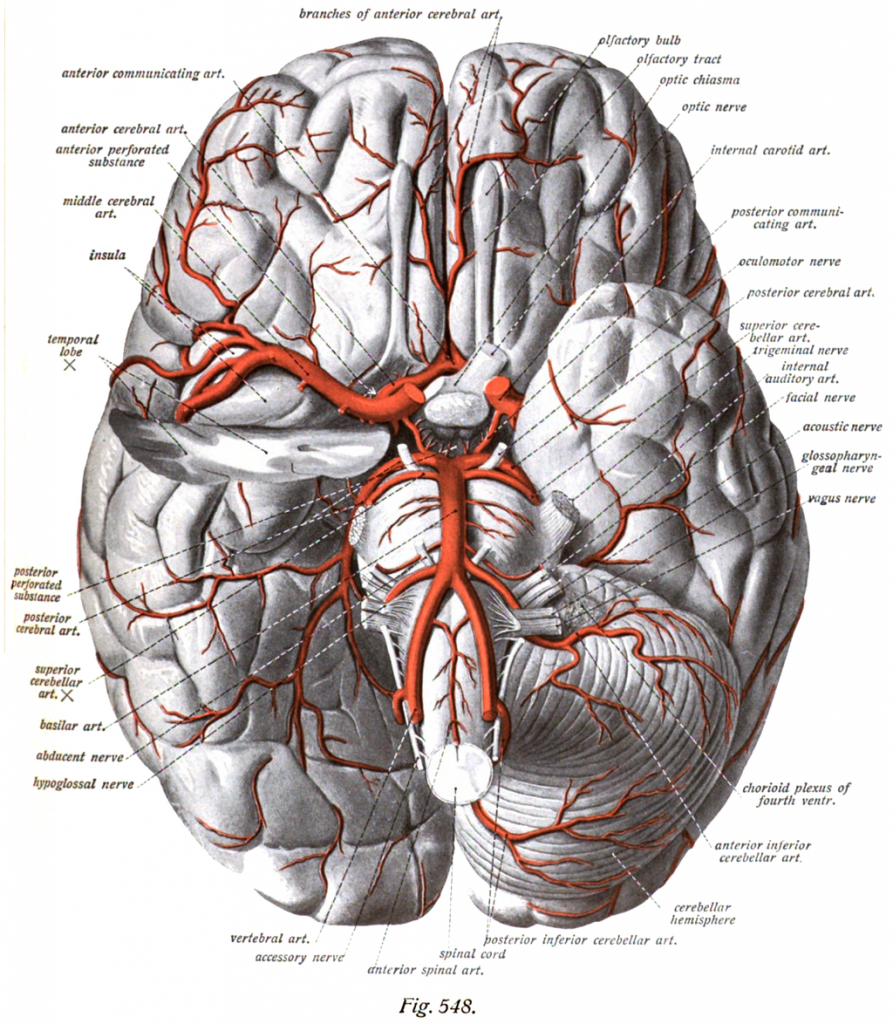 Vinpocetine has demonstrated blood-thinning effects in some studies. Those who are already taking blood-thinners such as warfarin or aspirin should use vinpocetine with caution.
Research
Human Research
Vinpocetine was discovered in the 1960s and has since been probed and researched in depth. Its principal benefit seems to be memory enhancement.
Vinpocetine (10, 20, 40 mg) seems to improve memory in as fast as 2 days
In this randomized, placebo-controlled, double-blind investigation, 12 healthy women were given 3 separate dosages of vinpocetine at 10 mg, 20 mg, and 40 mg or a placebo for 2 days and then administered cognitive performance tests. After analyzing the test scores, researchers reported that memory was significantly improved with vinpocetine 40 mg, although no statistically significant changes were noted on reaction time or subjective ratings of drug effects. While not a large study, this research is promising as it suggests vinpocetine is a fast-acting memory enhancer.
The researchers concluded that "memory as assessed using the Sternberg technique was found to be significantly improved following treatment with vinpocetine 40 mg when compared to placebo."11
Vinpocetine (5 mg) may alleviate cognitive impairment
In this investigation, researchers analyzed vinpocetine's effect on cerebral blood flow in 48 patients with age-related cognitive impairment, including dementia and Alzheimer's. A single 5 mg dose of vinpocetine was given to one group, while another received vinpocetine at 5 mg, 3 times a day for 7 days. Researchers noted that the single 5 mg dose of vinpocetine improved cerebral blood flow, and that it was more effective by increasing dosage.
The researchers concluded that vinpocetine had "clinical efficacy in improving intellectual impairment in patients with aging brain."12
Vinpocetine as Cavinton® (10, 15 mg) may improve cerebral circulation
In this investigation, 50 patients who were experiencing impaired cerebral circulation were administered vinpocetine as Cavinton® either as a 10mg IV dose (1X) or a 5 mg oral dose 3 times every day for a month. The results demonstrated an improvement in memorizing capacity in conjunction with an alleviation of disrupted blood flow to the brain.
The researchers concluded that "Cavinton is indicated in the treatment of ischaemic disorders of the cerebral circulation, particularly in chronic insufficiency."13
Vinpocetine as Cavinton® (30 mg) may improve mental function in individuals with poor brain circulation
In this investigation, 4865 patients with chronic cerebrovascular insufficiency associated with arterial hypertension were administered vinpocetine as Cavinton® in IV drops for 1 week at 25 mg for days 1 to 4 and 50 mg for days 5 to 7, and then orally in 30 mg daily doses for 90 additional days. The patients were found to have a significant decrease in the severity of neurological symptoms and improvements in mental and physical assessments.
The researchers concluded that "medical records revealed the significant decrease of patient's complaints (p<0,001) and severity of neurological symptoms."14
Vinpocetine as Cognitol™ (10 mg) may improve memory and concentration in people with epilepsy and dementia
In this investigation, 56 Nigerian patients with a cognitive impairment were given 5 mg of vinpocetine in the form of a Cognitol™ pill 2 times a day for 3 months and then compared to 56 control patients with similar conditions who were not administered vinpocetine. Based on memory and concentration assessments, the vinpocetine group demonstrated significant improvements in memory and concentration compared to the control group.
The researchers concluded that "Vinpocetine was effective in improving memory and concentration of patients with epilepsy and dementia although the efficacy was minimal in demented patients."15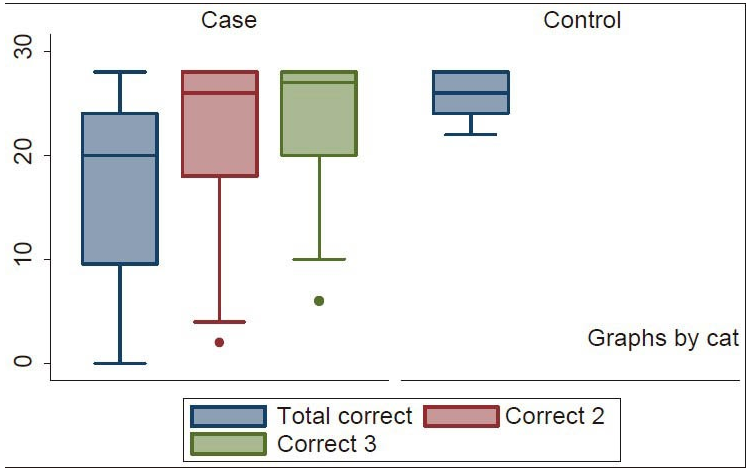 Nootropic Dosage
Successful clinical studies have used from 5 – 40 mg doses of vinpocetine daily
Standalone supplements and brain health complexes typically offer from 5 mg – 30 mg per serving.
It is  important to take vinpocetine with food.
When taken on an empty stomach, vinpocetine enters the bloodstream at a meager rate of 6.7%. In contrast, vinpocetine's bioavailability rises to over 60% when taken with food.
16
Available Forms
Although some brands may claim "Non-GMO" vinpocetine, there are neither "enhanced" nor truly "organic" forms of vinpocetine
You may only be able to get vinpocetine by prescription in certain regions of Europe and Asia, either as a pill or IV
In the US and Canada, you can get vinpocetine OTC under many different brand names, as well as in many brain-booster complexes
Supplements in Review Says
Vinpocetine 5 – 10 mg as a nootropic.
Vinpocetine may boost memory, but more research is needed. Vinpocetine is able to cross the blood-brain barrier and has a rapid uptake into the brain. Its ability to improve memory by boosting cerebral circulation appears to be vinpocetine's major benefit, especially in older adults and people with conditions marked by reduced cerebral blood flow.
Start at 5 mg of vinpocetine daily. We recommend starting with a single 5 mg dose, which has been shown to boost cerebral circulation. Also, look for brain formulas that include vinpocetine; it may enhance the effects of other compounds by improving their delivery to the brain.