Eggs are a tried-and-true source of high-quality protein.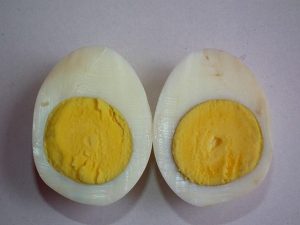 Egg protein is usually isolated from egg whites. Although it is not associated with any unique benefits, egg protein maintains a reputation as a high-quality, easy-to-digest protein source.
Overview
Egg protein is derived from egg white (also known as albumin) and yolk found in the eggs of chickens and other animals. A large chicken egg contains about 6.3 grams of protein, 57% of which is found in the egg white and 43% in the yolk.1 2
Eggs are considered one of the best sources of protein because of their ease of digestion and excellent amino acid profile, which includes all nine essential amino acids. Moreover, egg protein contains the second-highest concentrations of the branched-chain amino acid leucine after the dairy proteins.3 Leucine is known to be particularly important for building muscle given its unique ability to stimulate muscle protein synthesis.
Thanks to these qualities, egg protein powder has become a popular option for supplementing resistance training.
Eggs rank the highest in three of four widely-accepted measures of protein quality: biological value,  protein efficiency ratio, net protein utilization, and Protein Digestibility Corrected Amino Acid Score (PDCAAS). The only protein with a higher biological value is
whey
(104).
4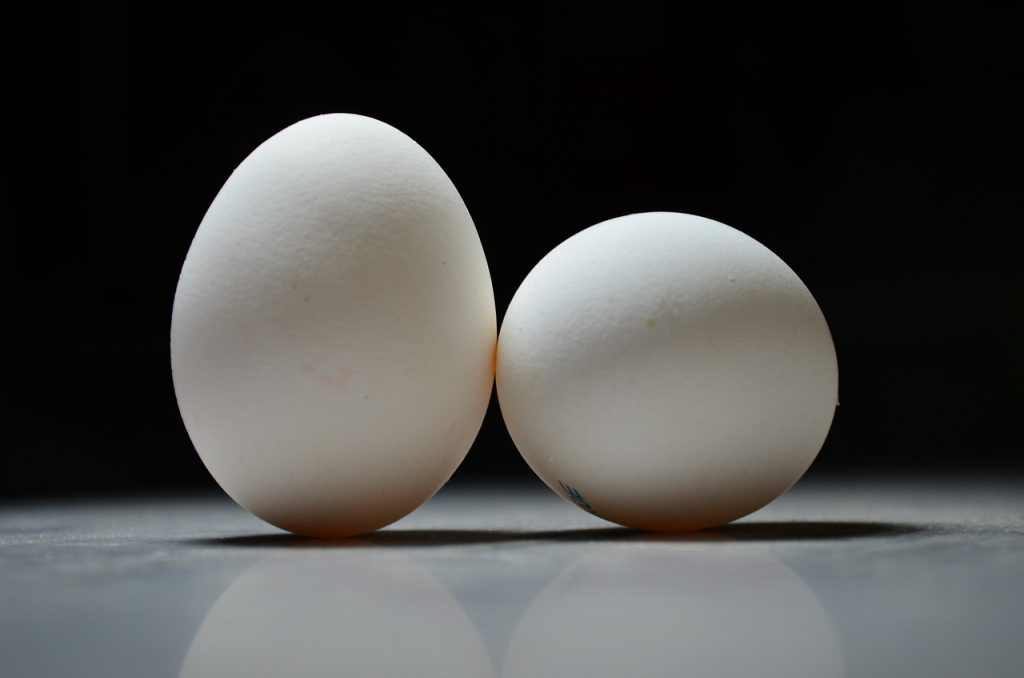 <
Egg Protein's Reputation
Egg protein is widely regarded as a high-quality source of protein. Unlike most sources of supplemental protein, egg protein not associated with any unique benefits; however, it's still popular with athletes undergoing resistance training because of its balanced amino acid profile, good digestibility, and high leucine levels. Egg protein supplements are also known for containing little to no fat, which may be an attractive benefit to some people.
Moreover, egg protein is a good option for individuals with sensitivity to dairy or soy, since egg allergies are relatively rare and mostly restricted to children.5
When nutritionists devised the biological value metric to rate how efficiently the body uses protein from a specific food, egg protein was given a perfect score of 100 and used as a benchmark for other protein sources.
<
Research
Studies on isolated egg protein are relatively rare, because eggs are considered to be one of the most nutritional foods and are thus far more popular in their whole form. Nonetheless, preliminary research suggests that specific proteins and peptides present in egg protein can  have beneficial biological activities in their intact form or after being broken down during digestion, including antibacterial, antihypertensive, antioxidant, and antidiabetic actions. However, most of this research is currently restricted to isolated compounds and cultures, and it's not clear whether these effects translate to whole egg protein.6
Egg Protein Dosage

ul>
Most egg protein powders provide around 24 grams of protein per scoop (70% protein content)
Egg protein is also frequently mixed with other protein sources such as whey and casein, typically comprising 20% of the supplement
For sedentary individuals, 0.8 g/kg protein body weight is recommended
For resistance training, of 1.2- 1.5 g/kg is ideal for maximizing muscle growth

Supplements in Review Recommendationul>
Egg protein powder containing 20 g protein taken daily.


Egg protein is known for its quality. While it doesn't seem to pack unique benefits like some other options, egg protein is highly regarded for its digestibility and balanced amino acid profile.

Twenty grams is a good all-around dose to support general health and muscle growth. You may need more or less depending on your particular goals and protein intake, but 20 g is a good place to start.


References