Supplies insulin-like growth factors
troversial performance-enhancer supplies growth hormones with questionable effect on T.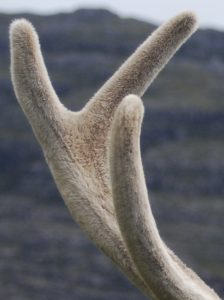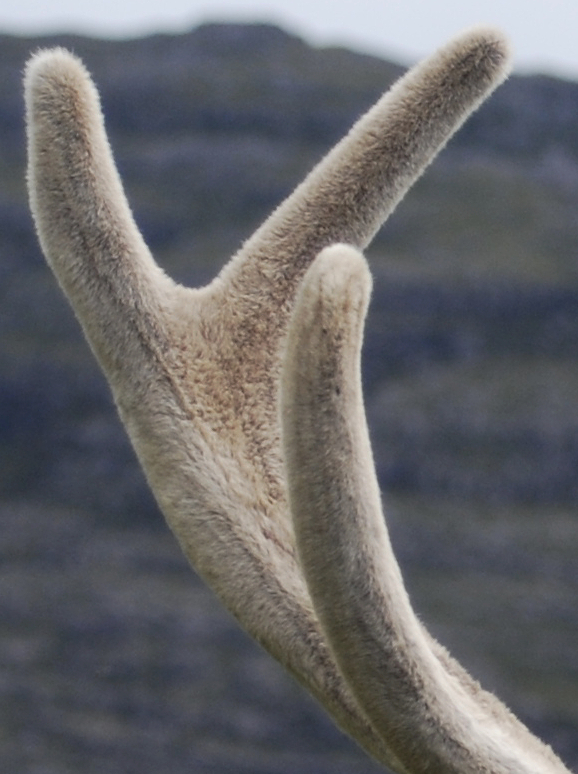 In ancient Chinese practice, Deer Antler Velvet (DAV) has been viewed as a general health tonic for a number of ailments. In more recent times, it's earned the moniker "performance-enhancing drug" thanks to various speculative claims—one of which targets DAV as a testosterone booster. Whether or not this is true is unknown, yet many believe that DAV may help male health by:
Supplying IGF-1. The source of DAV's controversy, its growth hormone content, may increase muscle mass and indirectly influence T levels.
Enhancing sexual function. DAV's aphrodisiac status in ancient China might be connected with sex hormones.
Imbuing "androgenic" regeneration. The link between increased T and regenerated antlers has many researchers excited about DAV's androgenic possibilities for male health.
Overview
Overview
mals, deer (and other antlered ungulates—e.g. elk) are the only species capable of annually regenerating an organ, which has many scientists and men wondering:
"How can we do that?"
The answer: Testosterone & growth hormones.
During antler regeneration, male deer experience increased levels of T & GH, which shows up in the antler-covering fuzz known as Deer Antler Velvet (DAV)—or Elk Velvet Antler (EVA).1 For centuries, DAV has been used in Traditional Chinese Medicine for a number of male & female health conditions, but due to this recent association with anabolic hormones, DAV has garnered more attention from men—particularly bodybuilders & competitive athletes.
Consequentially, researchers & manufacturers are studying DAV for possible male-enhancing properties, namely to answer the question: Does DAV boost T?
And due to bursting popularity of this supplement, anti-doping agencies are already asking:
Does DAV boost T legally?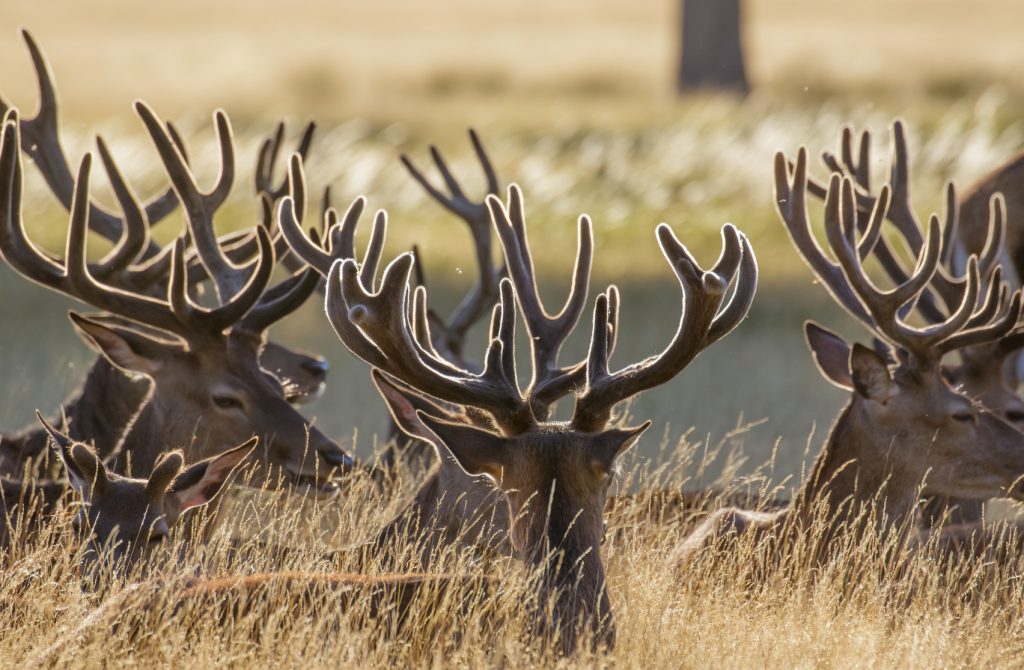 Is Deer Antler Velvet Legal?
Is Deer Antler Velvet Legal?
st ex-NFL player Ray Lewis and pro-golfer Vijay Singh for illicitly using DAV to expedite recovery & enhance performance, DAV has been under the media spotlight as a potentially illegal "
game-changing
" T-booster for athletes & bodybuilders. And despite DAV's classification as a
natural, organic product
, there's been growing confusion over its
legal status
due to these highly-publicized "doping" scandals.
The easiest, quickest answer: Deer Antler Velvet is legal. IGF-1 is not.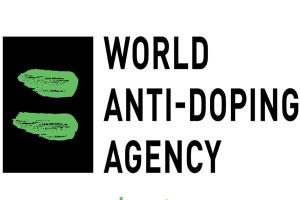 Because DAV contains IGF-1, the World Anti-Doping Agency (WADA) initially responded to these scandals by releasing a blanket ban on all DAV products—which has since been removed after DAV was shown to carry only trace amounts of the growth hormone.2
Yet, while most agencies now qualify DAV as a legal dietary supplement, it's not entirely off the hook: IGF-1 is still banned by sport and barred by prescription in many countries. Even though DAV contains small concentrations of IGF-1, many T-boosting stacks containing DAV still run a risk of possessing detectable amounts of IGF-1.3 With that in mind, tread cautiously with DAV supplements—especially if you're a competitive athlete.
How Deer Antler Velvet Might Help T
Supplie
How Deer Antler Velvet Might Help T

haven't heard, Deer Antler Velvet contains IGF-1. And while this hormone is most commonly associated with increasing muscle mass, it may also interact with testicular interstitial cells—resulting in increased T production.4 Theoretically, this can lead to a "virtuous cycle" of IGF-1 increasing T, which increases IGF-1, which increases T, which increases IGF-1, etc. etc.—so long as the relationship is maintained by strength-training exercise.

Of course, this all hinges on whether or not DAV's IGF-1 supply can induce an increase in serum IGF-1 levels.
Associated with "androgenic" regeneration
This isn't an
Associated with "androgenic" regeneration
much as it's a romanticized vision of antler velvet imbuing its "regenerative powers" into its consumer. Read out loud, this sounds ridiculous—but, if we're being honest, this concept of animal-human "osmosis" is the reason why DAV is such an interesting T-boosting option.
Granted, no one actually believes that this is how DAV works in the human body—however, considering that deer antlers regenerate during a time a heightened T activity, many researchers & manufacturers are exploring whether or not this form of "androgenic" regeneration can be harnessed in DAV extracts.1
Research
Animal Research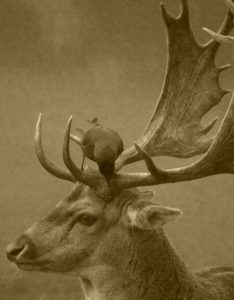 With such controversial T-boosters, typically we find that there's an overwhelming amount of animal research and scarce human studies. For DAV, it's the animal studies that are lacking (although human research is fairly limited as well).
The closest we get to the subject of T-boosting is a toxicity report on the "activity of liver gamma-glutamyltranspeptidase" in rats after consuming 10% diet of EVA through gestation & newborn development:
Rats that consumed EVA showcased decreased measures of liver damage, particularly male rats, which the researchers suggested may be due to "an androgenic effect." 6
Whether "androgenic effect" involves testosterone in this case remains unknown and has yet to be followed up by more animal research. This represents DAV research in its entirety, seeing as there's a diversity of DAV extracts & forms that are unrepresented by both animal & human studies.7
Nonetheless, here's what we have on human research:
Human Research
10-week EVA supplemen
Human Research
T or athletic performance.
One of the most quoted studies on Antler Velvet's relationship with T is the placebo-controlled trial on male (n = 25) & female (n = 21) rowers who were administered either 560 mg/day EVA or placebo for 10 weeks. T & GH levels were measured prior to and twice after exercise, whereas strength levels (leg & bench press) were tested at week 5 and week 10.
While hormone levels were elevated immediately after training, they were not significantly different between the EVA & placebo groups and returned to baseline after 60 minutes of rest. Additionally, increases in strength were statistically similar between both groups, as well, leading the researchers to conclude that "10 wk of EVA supplementation does not significantly improve rowing performance nor alter hormonal responses at rest or after acute exercise than training alone."8
12-week DAV supplementation did not enhance T or sexual function.
In the context of sexual health, researchers took a similar approach to the rowing study by administering a long-term supply of Antler Velvet (1 g/day DAV) or placebo to both men & women—except the sample groups were older (45-65 years old) and the testing involved a wider assessment of sex hormones (including T).
Similar to the rowing study, the researchers here found no change between the DAV & placebo groups with regards to sex hormones & sexual function. Their conclusion: "There were no significant hormone changes from baseline to the end of the study. We conclude that in normal males there was no advantage in taking deer velvet to enhance sexual function."9
10-week DAV extract vs. powder supplementation also had no effect on T.
Adding another 500 mg per day over the previous study (for a total 1.5 g/day DAV), this randomized, double-blind, placebo-controlled study divided 38 men into 3 groups—DAV extract, DAV powder, placebo—and measured their circulating levels of T, IGF-1, erythroproietin (increases red blood cell production), red cell mass, plasma volume, blood volume, and physical strength/endurance markers over a 10-week time period.
At the end of the study, the researchers found improvements in strength & endurance (particularly in the powder group), but most changes were insignificantly different between each group. Additionally, none of the hormones were altered by DAV, suggesting that "further work is required to test the robustness of the observation that this supplement enhances the strength training response[.]"10
Our take:
Due to DAV's consistent inefficiency at boosting T with each increased daily dosage, it's understandable why many want to write this T-booster off as a "failure." It very well might be—but considering its long history in Traditional Chinese Medicine and its regenerative properties associated with anabolic hormones, there's plenty of androgenic potential to be tapped into here. At the least, DAV cream seems to possess a possible benefit on "tissue-repair" that may or may not be linked to anabolic hormones.
11
Dosage
Due to the illegal status of DAV's IGF-1 content and its lack of clinical support, DAV doesn't have an official optimal dose range—but,
Dosage
anufacturers & users, the (unofficial) daily recommended dosages for DAV are:
1,000 mg for general health
2,000 mg for muscle therapy
3,000 mg for athletic performance
If you're taking the DAV spray, shoot for 2 ml of extract daily.
Side Effects
In a preclinical toxicology report, acute 2,000 mg/kg DAV dosages (~320 mg/kg humans) administered to rats over 14 days
Side Effects
ffects. A follow-up 90-day trial of 1,000 mg/kg daily dosages also showed no signs of toxicity—despite a few minor reductions in liver weight.
12
Conversely, another toxicity report actually showed
improvement
on liver health measures for gestational & newborn rat pups.
6
In conclusion, DAV seems safe for long-term consumption—although its full toxicity profile for humans remains relatively unexplored.
Available Forms
In terms of physical format, DAV comes in your typical capsule, tablet, powder, & liquid forms. Of course, raw
Available Forms
antler exists as well, but we have a feeling most consumers are going to stick with the store-bought DAV as opposed to hunting down the live source.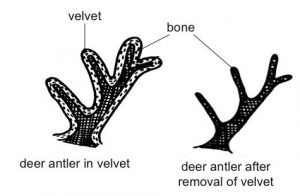 In order of increasing potency, DAV comes in the extracted forms of:
Pure Deer Antler Velvet. Plain DAV in its natural chemical composition. Arguably the least potent due to the unknown oral bioavailability of its active constituents.
Deer Antler Velvet Extract. Typically extracted for IGF-1, IGF-2, Glucosamine, and/or other bioactive compounds, but concentrations may vary by each extract.
Deer Antler Velvet Standardized. In most cases, the term "standardized" signifies a common, effective extract backed by research. DAV has no official standard, but most "standardized" DAV is extracted to supply around 3,000 ng to 10,000 ng IGF-1.
Bear in mind that the concept of "potency" with regards to DAV remains largely conceptual as researchers & manufacturers are still learning the ins & outs of this T-booster.
Supplements in Review Recommendation
Deer Antler Spray std. to 3,000 ng to 10,000 ng IGF-1, 2 ml daily.
IGF-1 is the prim
Supplements in Review Recommendation
r bio-active compounds in DAV, this growth hormone is the X-factor ingredient here. In other words, if you're expecting "legal" anabolic T gains, look elsewhere. DAV might be a "legal" supplement, but its power relies on an "illegal" growth hormone. Odds are if you're DAV is working, then its IGF-1 content is high.
Elk Velvet Antler (EVA) works the same way. Antler velvet is antler velvet, regardless of its source. Because elk are generally larger than deer, EVA manufacturers try to sell its velvet as "more powerful" than DAV. This isn't true. Either/or supplement will work for you (assuming that either/or supplement works).
Research