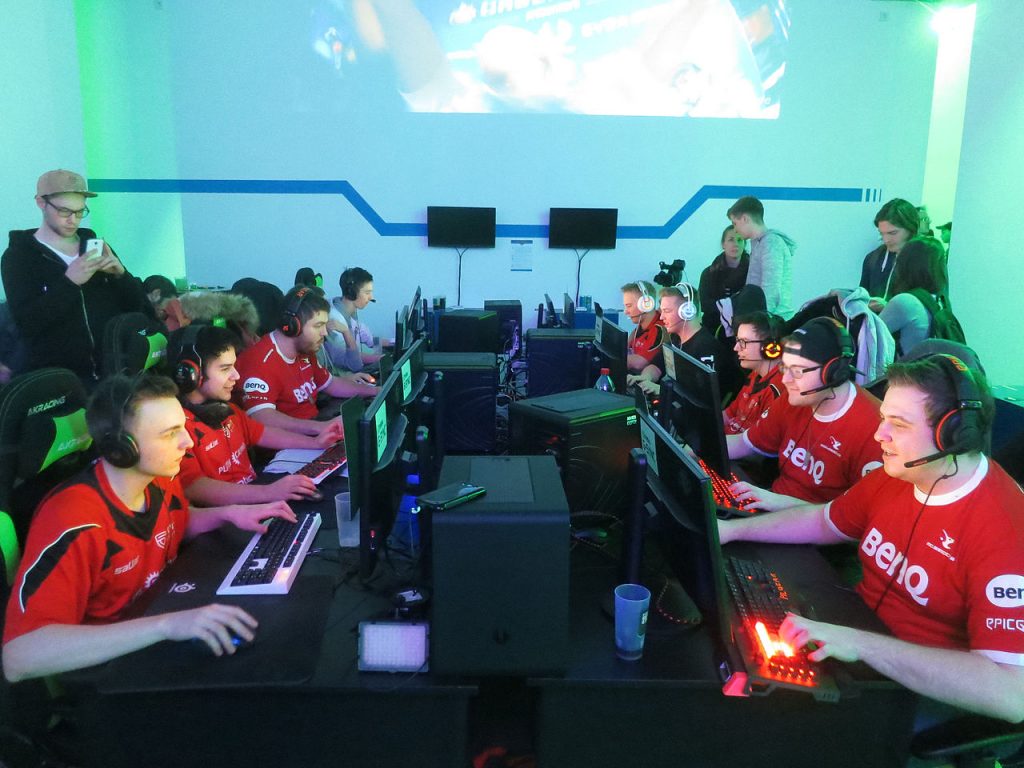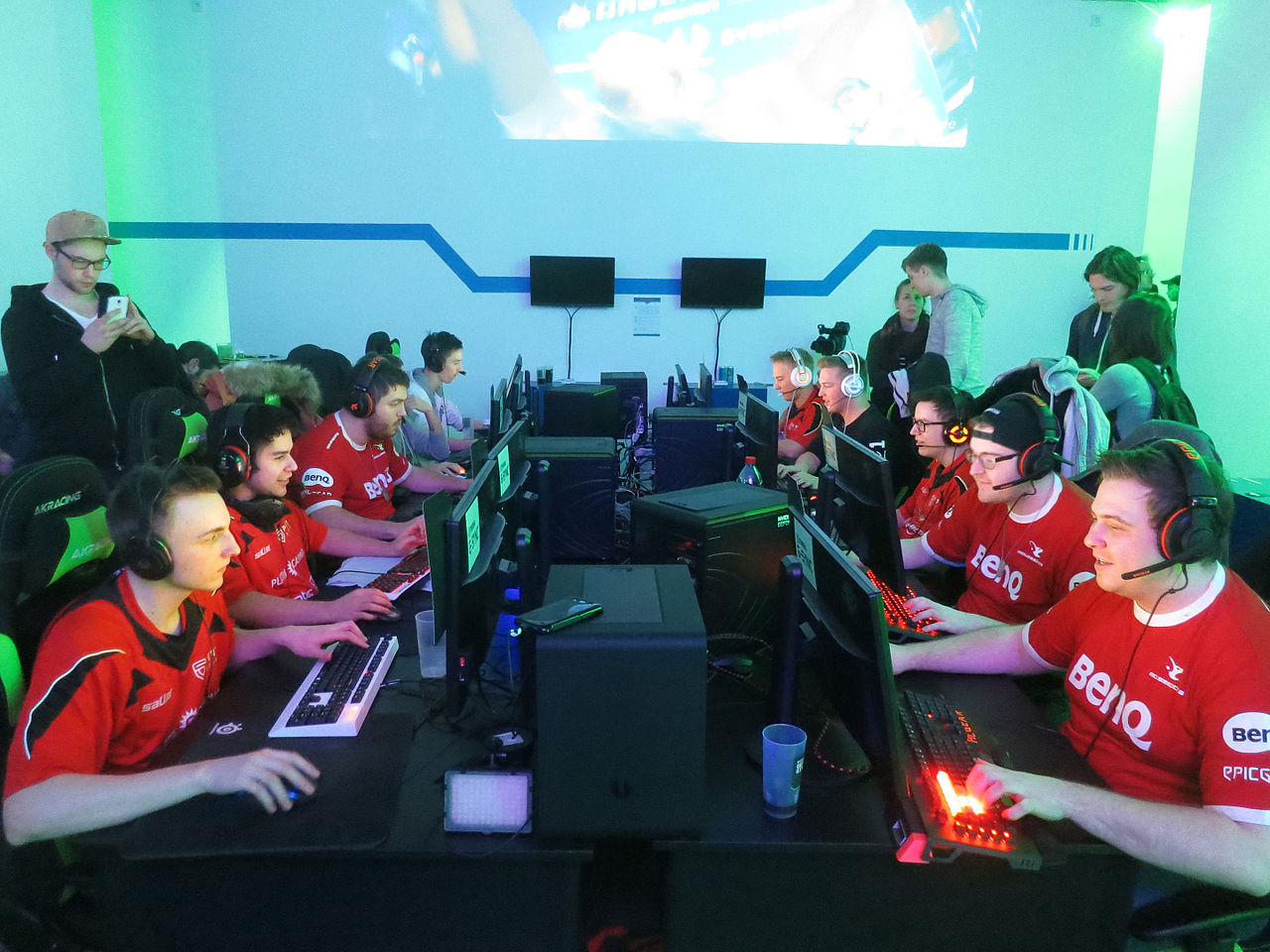 Here's one for both the casual & hardcore gamers.
Because everyone who's anyone in the realm of gaming is aware of its ever-growing competitive offshoot: eSports.
After 40+ years of dollars, development, & controversy, video games finally earned themselves an official spot in mass culture with their own bona fide professional sport—and not two years in without their first doping scandal.
Oddly enough, this controversy might actually support gaming's legitimacy as a professional sport.
The Rise of eSports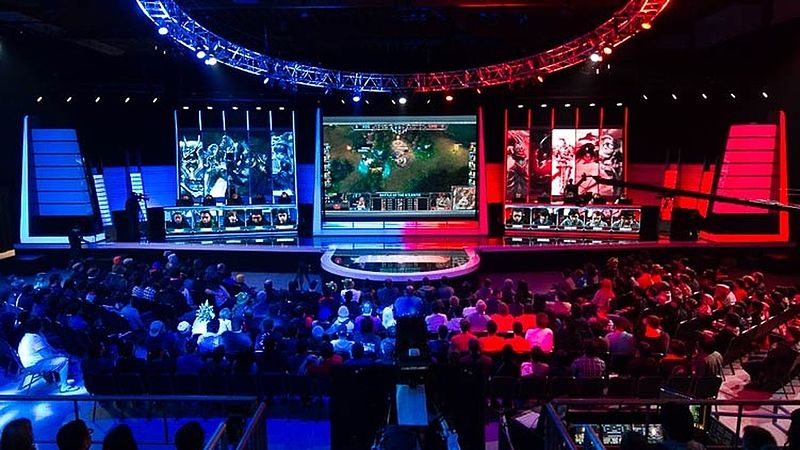 Are eSport players professional computer gamers or athletes?
(How's that for controversy?)
Since the U.S. government officially recognized eSport players as "professional athletes" in 2013, this question has bubbled & boiled through a number of media outlets—from ESPN to TMZ to The View. And despite a long history of competitive events and a recent history of beaucoup buck-sponsorship, the role of gamer as "athlete" has suggested of a murky, often times resented, definition of "athleticism."
Regardless, when you're looking at a global following upwards of 100+ million* and 7-figure income players, does it really matter how eSports wants to categorize itself?
(*Maybe more? League of Legends alone has a reported 27 million average playing online daily.)
As so many have joyfully/grudgingly pointed out, "eSports is here to stay." Yes. But it's also rapidly on its way to becoming one of the biggest sports in the world. Take, for instance, the recent 2015 International Dota 2 championship tournament, hosted by Valve corporation, which raked in a record-high $18,429,613 prize pool.
The winning team took home $6,634,660.
$54,198 went to the losers.
And this isn't necessarily a niche market either:
According to Newzoo, 4 global eSport events hosted by the Electronic Sports League (ESL), League of Legends Championship Series (LCS), and Online Gaming Network (OGN) on a single August 2015 weekend resulted in a collective 100+ thousand attendees and 50+ million viewers worldwide.
With many more weekends to come, all signs indicate that this is only the beginning.
The Second-Hand Gaming Industry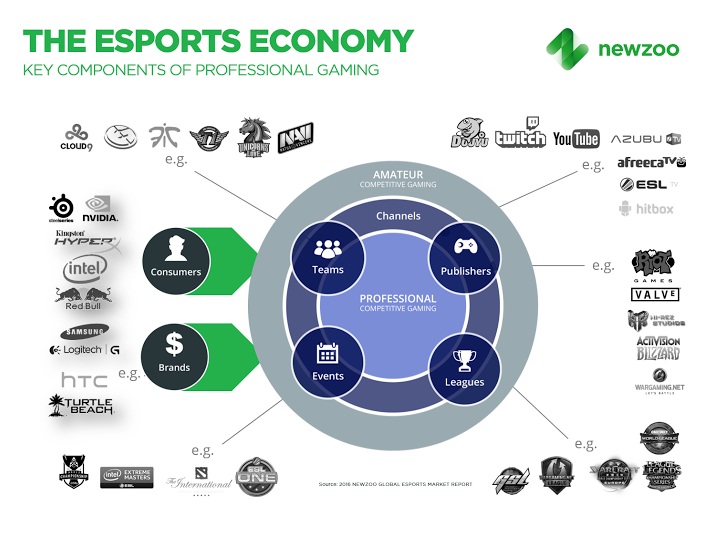 Thanks to online video & streaming services such as YouTube & Twitch, eSports (and gaming in general) are gaining heavy mainstream access.
Nearly 21.3% of the live-streaming platform, Twitch, is devoted to eSport content, whereas YouTube channels dedicated to "Let's Plays" [SEE: PewDiePie, VanossGaming, elrubiusOMG] and gaming news [SEE: The Know, Gameranx, The Escapist] rank as some of the highest viewed entities on the Internet.
Owning the 2nd most subscribed channel in the UK, YouTuber KSI achieved millionaire celebrity status simply through uploading footage of himself playing & commenting on EA Sports FIFA gameplay. He ultimately dropped out of school to pursue "full-time gaming"—and this wasn't even in the realm of professional competitive gaming: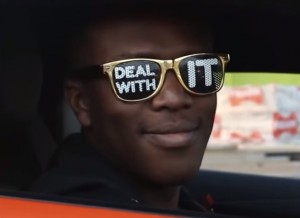 "Essentially, I'm a 21 year-old who's a millionaire through gaming, vlogging, and my online experience. (laugh) Yo, I'll take it!"
Needless to say, the spectator demand for video games is already established, so it only makes sense for programs such as eSports to achieve wide-scale viewership (one statistic estimates that up to 40% of eSport spectators don't play themselves). And this all might sound absurd, but to many it's simply another way of living. Just look at how eSports' numbers compare to traditional sports:
Consider the 2013 Game 7 of the NBA Finals, broadcasted on mainstream television (ABC channel), that earned 26.3 million views. That same year the World Final of League of Legends (LoL), which broadcasted on Twitch.tv, peaked at 32 million views.
By stripping away the typical limitations of sport (gender, age, weight, location, etc.), eSports can speak to a broader, universal audience—naturally, what follows is sponsorship & (yes) MONEY. Yet, now that eSports is gaining international traction as a valid mainstream sport, it's developing the typical habits of sport:
And, unfortunately, one of those habits includes "doping."
Drug$, Dopamine, & Video Games
In the VICE documentary titled eSports, host Matt Shea spent a night "out" gaming with friends at a Seoul PC café, a popular late-night (& day-time, for that matter) public past-time in Korea, where he observed:
"Energy drinks go with gaming just like weed goes with reggae."
As a sub-category of stimulants, energy drinks have an almost ubiquitous bad rep for their negative effects on health. And throughout the past decades, stimulants like energy drinks have become ingrained in gaming culture—from caffeine to Adderall to the psychological dopamine-altering effects of gaming itself:
Even without chemical stimulation, overgaming can lead to overstimulation—which in turn has a "dulling" effect on the dopamine pathways. Incidentally, South Korea's 2011 Cinderella Act ranked Internet addiction in line with drugs & alcohol, ultimately enacting a midnight "cyber curfew" on <16 year-olds to prevent them from gaming all 24 hours of the day. Up to half of Korea's teens are believed to qualify as "Internet addicts."
One way to rationalize this: Overstimulation, regardless of its mechanism, leads to "numbed" dopamine responses. This in turn promotes addictive "stimulant-seeking" behavior—whether that stimulant is gaming, Red Bull, coffee, Adderall, or cocaine.
In this sense, avid gamers are at a greater risk of an abusive drug-dopamine relationship, making eSports somewhat of an exception when it comes to the generally positive correlation between health & sports.
As a recreational past-time, gaming while jacked up on stimulants has stirred very little (if any) controversy.
However, the difference between snorting a line while taking down Ornstein & Smough in your living room versus popping a prescribed upper at a major eSports tournament is a matter of professional integrity—not to mention $1 mil+ prizes, sponsorships, contract deals, & international cosplay idolatry.
And as in any other competitive arena, when you mix financial reward with the pressure to perform, you're creating an environment highly conducive to performance-enhancing drugs.
In this sense, eSports is no exception.
The SEMPHIS Scandal
The controversy over doping in eSports stemmed from a lax one-on-one interview between Canadian professional Counter-Strike: Global Offensive players, Kory "SEMPHIS" Friesen & Mohan "Launders" Govindasamy, following Friesen's roster transfer from Cloud9 to Nihilum gaming team.
Referencing the nature of communication between the Cloud9 members, Friesen openly admitted to the widespread use of Adderall on his team:
"The ESL comms were kind of funny in my opinion." He laughed for moment before continuing, "I don't even care. We were all on Adderall. I don't even give a f—. It was pretty obvious if you listened to the comms. People can hate it or whatever."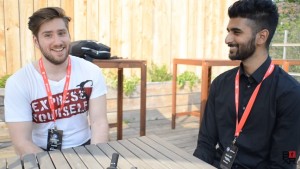 And it was Govindasamy's relaxed response ("Everyone does Adderall at ESEA LAN, right?") that confirmed any suspicions of doping being a problem in eSports—even though the ESL's official Rulebook doesn't outright ban Adderall.
Instead it provides the general anti-drug clause:
"To play a match, be it online or offline, under the influence of drugs, alcohol, or other performance enhancers is strictly prohibited, and may be punished with exclusion."
However, we have to ask: Is anyone surprised by any of this?
When you note the "casualness" of the SEMPHIS interview & the "looseness" of ESL's anti-doping stance, it seems a little dramatic to label the affair as a "scandal"—the underlying tone of Friesen's admission was no sh** gamers take Adderall.
"That's how you 'git gud,'" Govindasamy added at one point.
Former SK Gaming executive Bjoern Franzen noted that due to the remarkable improvements on cognition & reflex provided by smart drugs, their use in eSports has become almost "second nature." Aside from Adderall, this involves taking psychostimulants for fatigue, racetams for memory, anti-anxieties for focus & a steady hand… His explanation:
"The problem is if you want to compete on the same level the people using some or all of the above agents do, sooner or later you will probably see the need for an equalizer."
Ultimately, this has lead to the realization that if ESL wants eSports to be viewed as a legit sport, it needs to be regulated like one.
How is eSports Regulated Now?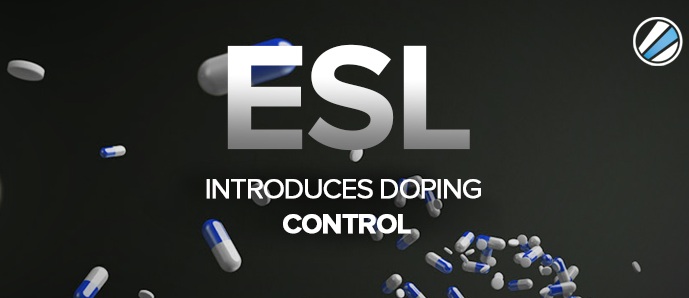 The ESL and a number of eSport leagues have planned a counter-strike of their own (sorry, we couldn't resist) by joining policies with anti-doping agencies, namely the National Anti-Doping Agency (NADA) & World Anti-Doping Agency (WADA).
While in 2013 the International eSports Federation (IeSF) became the official signatory of the World Anti-Doping Agency on behalf of eSports, it wasn't until the 2015 Friesen scandal that the ESL took active measures against the use of performance-enhancing drugs in the league.
As of now, those measures include the adoption of WADA's Prohibited List of Substances (the same list used by other professional sport leagues, Olympics, FIFA, etc. etc.) and the randomized application of saliva tests on pro gamers.
Granted, the sports demographic that NADA & WADA had in mind when they designed their banned substances lists have different needs than gamers. Most of the banned substances—steroids, pro-hormones, diuretics, so on—aren't exactly relevant in cyber battle:
Admittedly, having a LoL player pumped full of androstenedione doesn't offer much in terms of MOBA strategy. The particular banned substances of eSport interest are going to be the stimulants—Modafinil, Ritalin, phenylpiracetam, etc. etc. Essentially any banned drug related to focus, energy, & cognition. Even then, the ESL is broadening their measures to include other performance-enhancing substances that are particular to gaming.
Of course, this means no more Adderall for the sake of enhancing performance—however, the ESL/WADA initiative doesn't completely bar players from carrying a legitimate prescription for the medication. Granted, they'll be required to provide proof (eg. physician's letter) no later than their first scheduled match.
Whether or not this poses the secondary risk of over-prescribing an (already) over-prescribed drug is yet to show, but for now that's the only legal way to game on addys.
And if a player tests positive?
Punishment for Dopers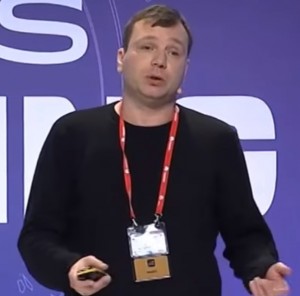 Since the inception of drug testing in eSports, no pro gamers have (yet*) tested positive for performance enhancing drugs.
If (when?) a player tests positive for doping, he/she can look forward to a range of punishments from prize money deduction, tournament point subtraction, disqualification, and up to 2 years ban from ESL events—not to mention loss of sponsorship & other extracurricular benefits.
And depending on the moral clauses assigned in a player's contract, doping could ultimately lose them a spot on their team.
What about the minor leagues?
Drug testing in the lower eSport divisions is incredibly problematic due to one major oversight in ESL's plan:
Minor league players primarily compete online.
As opposed to professional gamers who compete in heavily-monitored "face-to-face" LAN matches, minor leaguers are left to their own vices & devices behind long-distance web connections.
While the MLG & ESL require all gamers to compete using regulated pro-circuit software, thus eliminating the risk of cheating via modding & hacking (or worse: GameShark codes!), they're resorting to an old-fashioned concept called "honesty" when it comes to performance-enhancing drugs in the minor leagues.
Legal Biohacks for eSports & Gaming
Thanks to the questionable health trends promoted by the likes of Dr. Oz, many professional gamers have shied away from quote-unquote "magical" pills & supplements. Plus, with potent, fast-acting neurostimulators such as Adderall readily available, the legal, healthier options have been a tough sell.
But now with ESL's anti-doping policies in effect, more and more professional gamers are seeking legal, healthier options to boost their gameplay.
On that note, here are the best athletic gaming supplements that will legally biohack your physical & mental gaming performance (without giving you lockjaw):
Vision Enhancers for Gamers
C3G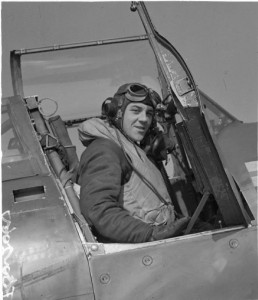 During World War II, British fighter aces were rationed black currants, a superberry grown in the United Kingdom, that supplies an eye health compound called C3G. This compound helped promote the pilots' night vision & visual acuity. So yeah, if C3G helped badass British WWII pilots to see better during intense real-life combat, it can probably help gamers, too.
Gaming Benefits: C3G may be most helpful for gamers because it's been shown to accelerate retinal electrical transmission speed, which could quicken reflexes. It also speeds up recovery from flash blindness, diminishes eye strain and improves contrast sensitivity.
Lutein + Zeaxanthin
Commonly extracted from marigolds, Lutein and Zeaxanthin are antioxidants that help long-term vision health, but also help with gamer vision performance. Both of them increase the thickness of the protective "macular pigment" that lines the retina.
Gaming Benefits: Lutein reduces glare and sharpens low-light vision; Zeaxanthin is more known for sharpening the "high-resolution" vision performance.
Astaxanthin
This is another eye health antioxidant known for giving bright pink-red color to salmon, shrimp and lobster. Astaxanthin is emerging for vision performance because it boosts micro-circulation to the eye's retina while helping to neutralize free radicals that can damage the eyes.
Gaming Benefits: Astaxanthin has been suggested to improve focus speed, energize vision performance, and improve depth perception.
Nootropics for Gamers
Racetams (except phenylpiracetam)
So long as the ESL & other eSport leagues stick to the NADA & WADA "Banned Lists," then the only Racetam unavailable to eSport gamers is phenylpiracetam. Depending on where you live, Piracetam (the most common Racetam) might be sold by prescription—however, Aniracetam, Oxiracetam, & Noopept are awesome cognitive-enhancing nootropics… So long as you're willing to overlook their psychotronic mind-control intentions in Soviet Russia.
Gaming Benefits: In addition to enhancing cognition, A) Aniracetam reduces anxiety, B) Oxiracetam boosts logical thinking, C) Noopept aids memory consolidation & retrieval.
N-Acetyl-L-Tyrosine
As a popular ingredient in energy drinks, N-Acetyl-L-Tyrosine functions as a precursor for a number of important neurotransmitters, including epinephrine, norepinephrine, dopamine, & serotonin. By aiding the neurotransmitter profile, N-Acetyl-L-Tyrosine helps regulate mood & behavior on top of enhancing mental alertness. It has actually been shown to help with mental performance during combat training, so yeah, it can probably help with Call of Duty, too.
Gaming Benefits: Enhances multitasking, improves mental alertness, increases performance under highly stressful conditions.
Rhodiola + Ashwagandha + Ginseng
Three of the best adaptogenic herbs, Rhodiola + Ashwagandha + Panax Ginseng originate from traditional Siberian, Ayurvedic, & Chinese medicines, respectively. Adaptogens have functioned as anti-stress agents for years amongst farmers & soldiers, but recently have been promoted as performance-enhancers for both athletes & brainiacs. Regardless of your profession, adaptogens are key for maintaining a competitive edge to your work… including if you are a pro gamer.
Gaming Benefits: Reduced fatigue during long training days, enhanced mental energy & functionality, decreased stress & anxiety levels.
L-Theanine + Caffeine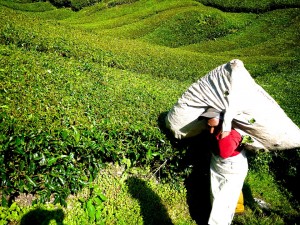 The two key components of green tea, L-Theanine + Caffeine have been cited by many as the "most essential nootropic duo" for the combo's effects on focus, energy, and creative output. Odds are, if you're a gamer, you're getting plenty of caffeine. And while caffeine increases alertness, it does it at the cost of the jitters. L-Theanine smooths out caffeine's shaky side effects for a cleaner, steady, energized focus.
Gaming Benefits: As we just said: Cleaner, steady, energized focus. With the added benefit of enhanced creativity.
Citicoline
Prescribed throughout Europe as Cognizin®, Citicoline is a powerful brain-booster for those who can get their hands on it. The duality of its short and long-term benefits on brain energy, cognition, & neurotransmitters makes it not only healthy, but incredibly useful in any form of competition.
Gaming Benefits: Optimizes brain "ecosystem" for short-term quick thinking & mental  processing as well as long-term memory consolidation & retrieval.
Bacopa Monnieri
Another ancient Ayurvedic herb, Bacopa offers "all-around" brain-optimizing benefits that are backed by a lot of science. Many students resort to Bacopa for its knowledge retaining, mental enhancing, mind clearing effects. Needs to be standardized to at least 40% bacosides to guarantee nootropic activity.
Gaming Benefits: Primarily helps retain information during training/studying, and it might enhance mental performance during gameplay.
Conclusion: The New Gamer Dichotomy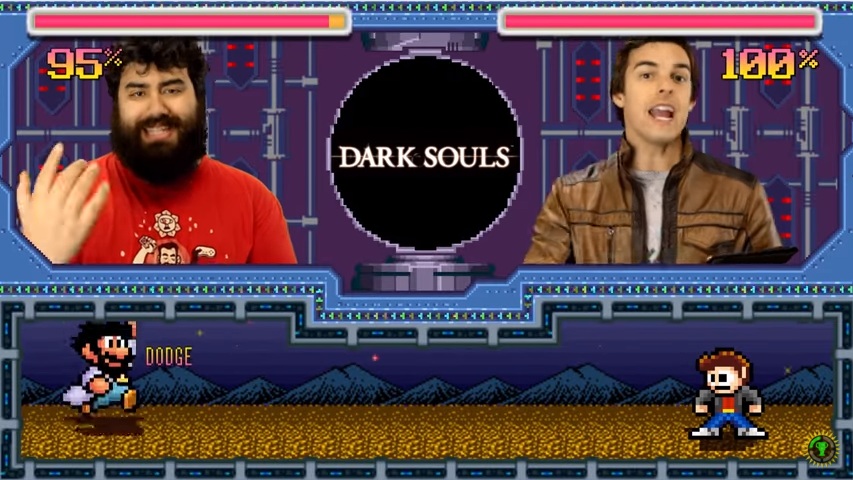 Thought we'd go a full article on gaming without arguing the merits of "casual" vs. "hardcore" gaming? Well, you thought right (besides, that's why we have comment sections apparently).
We'll neither criticize nor praise you for being a Wii-lover or a hardcore RTS player. Regardless of your gaming "intensity" level, with the rise of eSports, we can all relax & kiss the "casual vs. hardcore" debate good-bye, because there's a new official gamer dichotomy in town:
Professional vs. Amateur
Now that gaming has been sport-ified, the virtues of gaming have been altered by division. And yes, while it's entirely possible for an "amateur" gamer to be skilled, he/she is still not a professional—in the same way that a skilled minor league QB is not in the NFL.
Yet, with the sportification of any competitive activity comes rules, and with rules come rule-breakers…
Only time will tell how professional these new athletes can be while playing their games.