Red meat-derived amino acid L-Carnitine appears to enhance T activity during exercise for quicker muscle gains & recovery.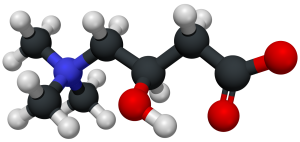 From energy metabolism to brain health, L-Carnitine supports a wide variety of bodily functions. Although it's produced naturally and obtained in the diet, many men are supplementing this amino acid for its benefits on testosterone, including:
Aiding testicular function. Under conditions of testicular impairment, L-Carnitine helps normalize male sex hormones.
Protecting against stress. Oxidative stress can run amok on T levels, especially for chronic exercisers. L-Carnite reduces oxidative stress levels.
Enhancing T receptivity. By protecting muscle tissue from oxidative stress, L-Carnitine increases the number of muscular T receptors–in effect increasing the anabolic bio-activity of T.
Overview
From the Latin word "carne" (meaning meat or flesh) we have L-Carnitine–an amino acid commonly found in red meats & high-protein foods that's both consumed and naturally produced by the body. It qualifies as a "conditionally essential" amino due to the body's ability to burn through L-Carnitine faster than it can produce it, requiring many to have to increase their dietary intake or supplement it–especially in older age when L-Carnitine production decreases.1
The body requires L-Carnitine for a number of bodily pathways relating to energy metabolism and mitochondrial functioning. While many seek L-Carnitine for its fat-burning advantages2, more and more athletes & bodybuilders are seeking this amino for its potential benefits on testosterone & muscle growth.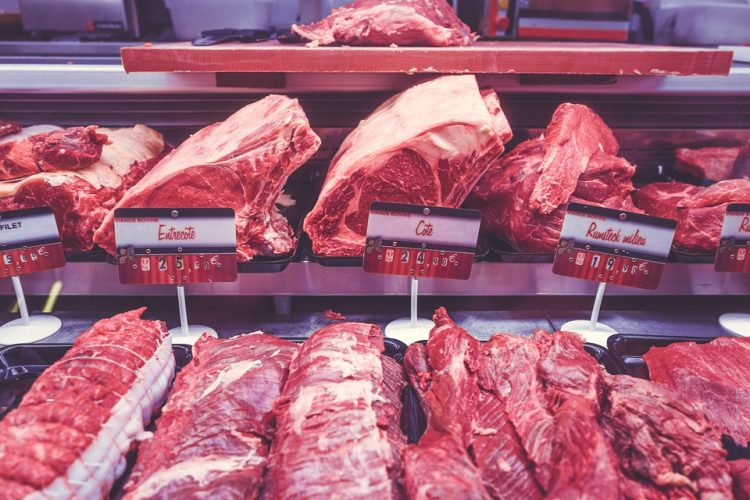 How L-Carnitine Might Help T
Normalizes sex hormones under testicular dysfunction
While the observed condition of "testicular dysfunction" in which L-Carnitine helped balance male sex hormones was artificially induced on mice, the pre-clinical potential regarding L-Carnitine's protective benefits here holds a lot of promise for male sexual health.3 Men in their later years of life and/or experiencing sexual impairment may benefit from this potential mechanism of L-Carnitine's T-boosting activity.4
Protects against exercise-induced stress
Stress is a notorious T-killer and killer of male health in general. Many adaptogens immediately qualify as T-boosters simply for their protection against overactive stress hormones and L-Carnitine (more specifically Acetyl-L-Carnitine) seems to possess stress-corrective benefits against the deleterious, T-killing, muscle-catabolizing stressors of "chronic" exercise. This may be due to L-Carnitine's inhibitory effects on oxidative stress responses to exercise.5
L-Carnitine's anti-stress effects seem to benefit both mind & muscle for both chronically stressed and chronically active men.
Increases androgen receptors in muscle tissue
Despite the positive correlations between L-Carnitine and testosterone, there's very little to suggest that the amino acid outright boosts T. However, one well-demonstrated bio-action of L-Carnitine L-Tartrate is its ability to reduce exercise-induced muscle damage–in effect protecting/increasing the number of active testosterone receptors.
While this doesn't necessarily increase total T levels, it increases the anabolic action of T–which is an important, often-overlooked aspect of T-boosting.
Research
Animal Research
While evidence of carnitine enacting direct increases in T is limited (and largely unsupported6), some animal research seems to suggest that carnitine might offer protective benefits on testicular health & T production–potentially boosting T under certain circumstances.
For instance, one study observing the negative effects of gamma irradiation on mice testicular health & reproductive functions found that L-Carnitine improved several testicular measures including:
Normalized aromatase levels. The enzyme responsible for the conversion of T to estrogen.
Increased serum T levels. Compared to placebo groups that also underwent irradiation.
Decreased sperm abnormalities. L-Carnitine reduced abnormalities from 43% to 12%.3
Additionally, another study analyzing the effects of exercise-induced stress (due to "chronic" swimming) on plasma T levels in male rats demonstrated the known negative correlation between stressors and testosterone ("chronic swimming stress test induced a twofold decrease in plasma testosterone levels"). Through Acetyl-L-Carnitine (ALCAR) supplementation, the decrease in plasma T levels were prevented, thus limiting the anti-reproductive effects of "chronic swimming stress" on male rats.8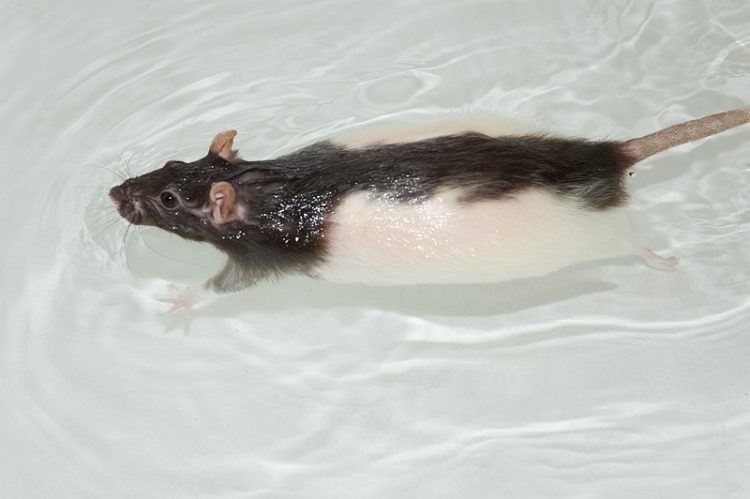 Bear in mind, that different Carnitine forms may engage the T-pathways differently–for instance, the ALCAR form used in the previous seems to have a neurological effect on the hypothalamic brain region, whereas L-Carnitine L-Tartrate (the form most associated with anabolic male health) acts more directly on muscle tissue.
Due to this, ALCAR seems to be the subject of more brain health related studies, while L-Carnitine L-Tartrate is often used in research pertaining to testosterone & exercise science–as you'll see in the next section:
Human Research
2 g L-Carnitine L-Tartrate daily enhanced post-exercise T receptor activity.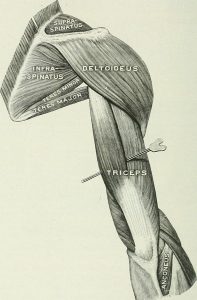 In a small cross-over, placebo-controlled study, ten weight-training men were administered either 2 g L-Carnitine L-Tartrate (LCLT) or placebo during a 3-week weight-training regime–after which, they underwent a week-long "wash-out" period before starting another 3-week trial on the other supplement. Before & after exercise, blood samples were taken from the men to monitor their anabolic hormone responses (i.e. testosterone, insulin-like growth factor-1, insulin-like growth-factor protein-3, growth hormones) to exercise and LCLT.
Aside from the expected rises in anabolic hormones, LCLT showed no direct effects on hormone levels–but it did reduce the amount of exercise-induced muscle tissue damage. In conclusion, the researchers reported that "with more undamaged tissue, a greater number of intact receptors would be available for hormonal interactions." By increasing  T receptivity, LCLT may help mediate quicker muscle recovery for weight-training athletes.9
2 g L-Carnitine L-Tartrate + feeding daily further enhanced post-exercise T receptivity.
Following up on the previous study, the researchers took a similar study design (ten weight-training men on 2 g LCLT or place daily for 3 weeks), but added post-exercise feeding in the mix (consisting of 56% carbs, 16% protein, and 28% fat meals). The idea was to see whether or not eating after exercising can help potentiate LCLT's effects on androgen receptors.
The results nearly mimicked the previous study's in regards to increased androgen receptivity due to decreased muscle tissue damage. Yet, when LCLT was combined with food, the researchers noticed slight spikes in luteinizing hormone, as well, potentially increasing T and T receptivity–demonstrating two points: "1) feeding after resistance-exercise (RE) increased androgen receptor content, which may resultin increased testosterone uptake, and thus enhanced luteinizing hormone secretion via feedback mechanisms; and 2) LCLT supplementation upregulated AR content, which may promote recovery from RE."10
Did you know?
 Not only does L-Carnitine help increase muscle, but it helps increase 
lean 
muscle. In a study on the effects of chronic L-Carnitine and carbohydrate ingestion on exercise metabolism & performance, men administered LCLT + carbs burned 55% less muscle glycogen (muscle fuel) than placebo + carbs, while significantly
burning more fat
. Over a period of time, this resulted in an improvement of exercise performance as well, lending credit to the idea of mixing LCLT with food for bigger gains.
11
Dosage Notes
The recommended dosage for L-Carnitine:
For Acetyl-L-Carnitine (ALCAR):
For L-Carnitine L-Tartrate:
For Glycine Propionyl-L-Carnitine:
Typically, for T & exercise performance, consumers side with L-Carnitine L-Tartrate, opting towards the higher end of its dosage range. For a more in-depth analysis of each Carnitine type, see the "Available Forms" section below.
Side Effects
In a safety study on L-Carnitine L-Tartrate (LCLT), 21 healthy men were administered 3 g daily for a span of 3 weeks–the results finding that LCLT had "no adverse effects on metabolic and hematological safety variables in normally healthy men." Thus, for the most part, Carnitine (or at least LCLT) seems SAFE at a reasonable dosage.12
However, take note that a few users have exhibited a "fishy" smell, which is believed to be a result of trimethylamine formation–a byproduct of carnatine & choline metabolism.
Available Forms
Carnitine supplements can be bought as powder, capsules, or tablets and come in the forms of:
L-Carnitine. Basic, unbound carnitine commonly found protein-rich foods. Considered the least bio-active and thus the least effective for supplementation.
Acetyl-L-Carnitine. Also known as ALCAR. Basic carnitine with an added acetyl chain, enabling easier absorption and penetration across the blood-brain barrier. This is your nootropic carnitine.
L-Carnitine L-Tartrate. Combination of carnitine & tartaric acid, increasing fatty acid oxidation while transporting fatty acid chains to mitochondria for increased ATP production. The carnitine of choice for athletes & bodybuilders.
Glycine Propionyl-L-Carnitine. Combination of carnitine & propionic acid (often bound to Glycine). Its antioxidant benefits are geared towards cardio & heart health.
Supplements in Review Recommendation
L-Carnitine L-Tartrate, 3,000 mg – 4,000 mg, split into 3 daily doses.
LCLT for muscle. ALCAR for brains. Odds are most L-Carnitine forms will aid T due to their similar bio-mechanics, but if you're looking for an athletic-enhancing T-booster, go with LCLT. Non-active men, on the other hand, may do better by ALCAR.
Treat yourself with carbs. After exercising, don't forget to stack your LCLT with carbs. Despite the growing fad of eliminating carbs for leaner gains, the opposite seems to hold true while supplementing LCLT. It's an amino acid designed to modulate energy metabolism, so "energize" up with carbohydrates.
Research