Tropical Indian herb safed musli may enhance overall male sexual function, but effects on testosterone are unclear.

Safed musli is prized in Indian Ayurvedic medicine for being an aphrodisiac and adaptogen. It is believed to have such potential benefits for masculinity as:
Increasing sexual function. Animal research has consistently demonstrated the sexual health benefits of safed musli.
Overview
Thriving in tropical forests on the Indian peninsula, safed musli (Chlorophytum borivilianum) is a small plant that produces sparse clusters of white flowers. The roots and rhizomes of this adaptogenic herb are said to hold potent therapeutic properties and have been used as an herbal remedy for centuries.
Safed musli is particularly popular in Ayurvedic medicine, where it is used not only for helping with health disorders, but also as an aphrodisiac.1 A handful of its proposed benefits include:
Antioxidant activity
Stimulating sexual vigor
It's not yet clear whether safed musli boosts testosterone, imitates its activity, or has no adrogenic effects at all. One proposal is that the saponins in safed musli may be responsible for its testosterone-like activity.
Did you know?
Safed musli is recognized as one of the most important medicinal herbs in India.
2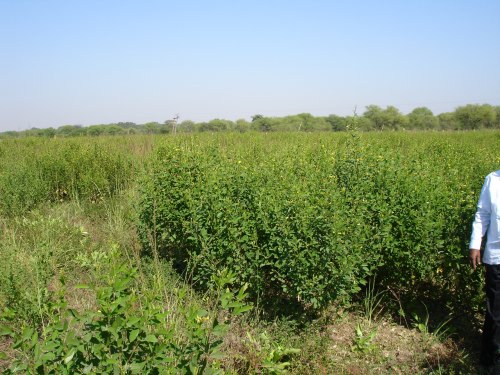 How Safed Musli Might Help With Testosterone
Emulating the effects of testosterone
It's not yet clear whether safed musli directly increases testosterone levels or simply imitates its activity, but it has been shown to boost various markers of sexual health in animals, including:
The frequency of sexual activity
Reduced the time between ejaculation
Enhanced erections3
Inhibiting the rho-kinase pathway
Activation of rho-kinase 2 pathway is widely accepted to minimize penile blood flow. Through a yet unidentified mechanism, the bioactive components of safed musli have shown a moderate potential to increase erectile capacity by blocking the vasoconstriction of penile blood vessels by this pathway.4 Rho-kinase 2 inhibitors have also displayed potential penile innervating activity, which would increase erectile response.5
Safed Musli Benefits & Uses for Testosterone
Safed musli has a number of potential benefits that may stem from its testosterone boosting activity, or at least its emulation of the effects of elevated testosterone levels. The majority of recognized changes are related to sexual function and behavior, such as:
Enhancing penile erection6
Increasing sperm count and spermatogenesis
Increasing testicular size
Augmenting sexual vigor
Known as "herbal viagra" for being a pro-erectile agent with similar effectiveness to the popular drug, safed musli has regularly been used to treat erectile dysfunction and other male sexual problems in various indigenous communities of India.7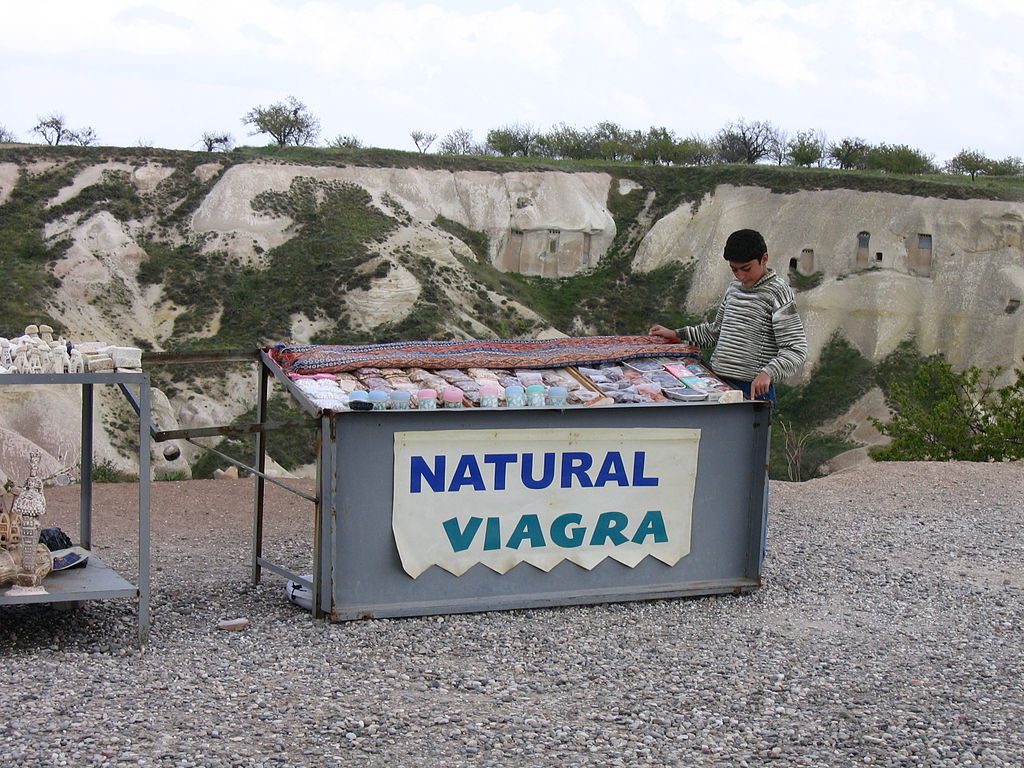 Research
Animal Research
Animal research confirms the pro-erectile and pro-reproductive activities of safed musli.
Safed musli (100 mg/kg bodyweight) may improve reproductive function in male rats
In this investigation, male rats were given aqueous extracts of Asparagus racemosus, Chlorophytum borivilianum (safed musli), Curculigo orchioides, or Dactylorhiza hatagirea at 100 milligrams (mg) per kilogram (kg) of bodyweight. Each of the herbs had a significant effect on parameters of reproductive function, including sperm count, seminal fructose content, and penile erection, with that of safed musli being the strongest overall. A direct correlation between nitric oxide (NO) release and erectile function was also observed.
The researchers concluded that "a distinctive effect of all extracts tested was observed, with C. borivilianum showing a highly significant response for all parameters…Increase in seminal fructose levels and sperm count further validates the role of these herbs in improving reproductive function."8
Safed musli (250, 500 mg/kg) seems to prevent oxidative stress damage to sperm
In this investigation, diabetic male rats were given 600 μg of glibenclamide per kg of bodyweight or either 250 or 500 mg of safed musli aqueous root extract per kg bodyweight everyday for 28 days. Safed musli was able to prevent the decrease in sperm count, motility, and viability typical in diabetes. The total antioxidant capacity and and sperm density were also higher in the safed musli group.
The researchers concluded that "C. borivilianum root extract prevents impairment in sperm characteristics and morphology via preventing elevation of oxidative stress, apoptosis and free radicals levels of the sperm."9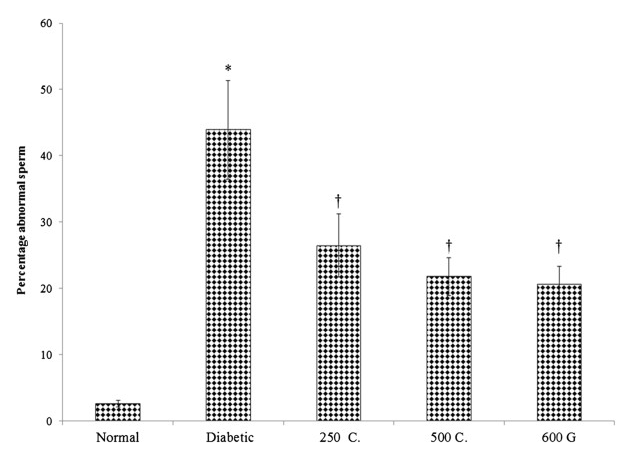 Safed musli (200 mg/kg) may ameliorate sexual dysfunction in diabetes
In this controlled investigation, 30 male rats were given a 2% polyvinylpyrollidone control solution, a diabetes-inducing control (50 mg/kg bodyweight), an alloxan control group (100 mg/kg), safed musli (200 mg/kg), or alloxan + safed musli (200 mg/kg). Compared to the other groups, the safed musli group had significantly higher sexual mounting, intromission, and ejaculation frequency.
The researchers concluded that "CB can significantly ameliorate diabetes-induced sexual dysfunction."10
Safed musli may help increase libido and sperm count
In this controlled investigation, male rats were given a control, 125 mg of safed musli per kg of bodyweight, 250 mg of safed musli per kg, or 4 mg of sildenafil citrate (Viagra®) every day for 60-day period. Safed musli at both doses resulted in a markedly increased libido, sexual vigor, sexual arousal, and aphrodisiac effect. The sperm count also increased after 60 days with both doses.
The researchers concluded that "roots of Chlorophytum borivilianum can be useful in the treatment of certain forms of sexual inadequacies, such as premature ejaculation and oligospermia."11
Human Research
There are currently no published clinical studies examining the effect of safed musli on testosterone or sexual function. The only two studies to explore the impact of safed musli on humans – specifically on sleep and growth hormone (GH) levels – have mixed it with Mucuna pruriens. Both of these studies were also funded by the manufacturers of the herbal mixture.
Dosage for Testosterone
Clinical research has yet to pinpoint safe and effective dosage for safed musli as a testosterone booster
Typical supplements range from 500 mg – 5000 mg doses standardized to 3 – 20% saponins, taken 1 – 2 times daily
Available Forms
Root powder standardized to 3 – 17% saponins and 2% mucilage.
Root extract in capsule or tablet form standardized to up to 20% saponins.
4:1 seed extract.
Supplements in Review Says
Safed musli 500 mg standardized to 20% saponins for testosterone.
Safed musli may improve sexual function. Animal research has repeatedly demonstrated the ability of safed musli to enhance erections, sexual activity, and sperm count, motility, and viability. However, it's not yet clear whether these effects are tied to testosterone.
Take safed musli standardized to 20% saponins.  We recommend waiting for clinical trials before supplementing safed musli for testosterone. For those already set on using it, the best bet may be starting with a daily 500 mg capsule standardized to 20% saponins.