Thyroid supplements use bladderwrack as a source of iodine, a mineral required for thyroid hormone production.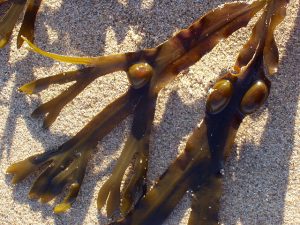 Bladderwrack is a type of seaweed. Thyroid supplements frequently include bladderwrack as a source of:
Iodine. Iodine is needed to produce thyroid hormone; not getting enough can result in goiter and hypothyroidism.
Overview
Fucus vesiculosus, better known as bladderwrack, is an edible brown seaweed commonly found at the coastal regions of the northern Atlantic and Pacific Oceans and the North and Baltic Sea. Bladderwrack gets its name from the air-filled sacs that help it stay afloat.
Similar to other sea plants, bladderwrack has a high iodine content. In fact, iodine was discovered after being isolated from bladderwrack in 1811 and used to treat iodine deficiency.
Today, bladderwrack remains one of the most popular sources of iodine. In particular, bladderwrack a common ingredient in thyroid supplements because of iodine's key role in healthy thyroid function. In this context, bladderwrack is used to alleviate goiter and hypothyroidism caused by iodine deficiency.
Bladderwrack is often confused with Ascophyllum nodosum, popularly known as Norwegian kelp.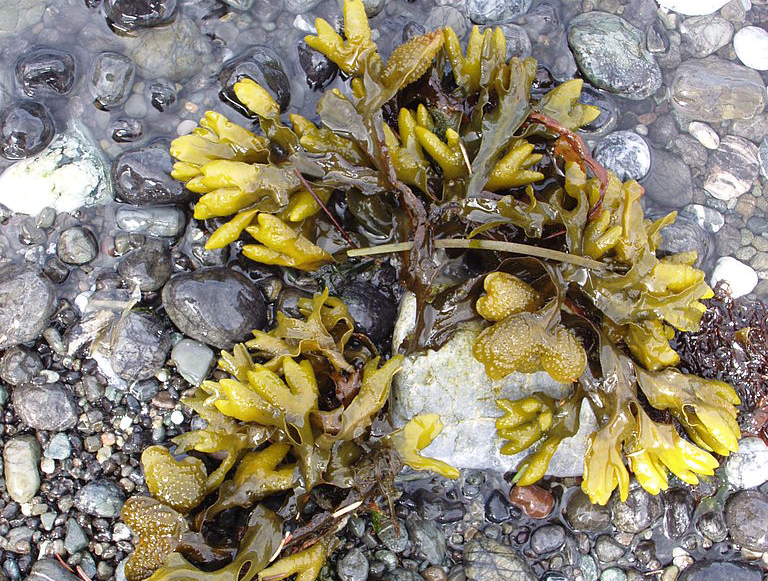 How Bladderwrack Might Help With Thyroid Health
Bladderwrack is a rich source of iodine
Iodine is the most important nutrient for healthy thyroid function because it is needed to produce the two thyroid hormones – triiodothyronine (T3) and thyroxine (T4). Indeed, as much as 80% of the body's iodine is stored in the thyroid. If you don't get enough iodine, you may develop hypothyroidism.
Nonetheless, it is also important to note that excess iodine intake can cause or worsen thyroid issues in susceptible individuals such as the elderly. 1 Because of this, it's best to get your iodine levels checked to see if they fall outside the normal range before considering supplementation.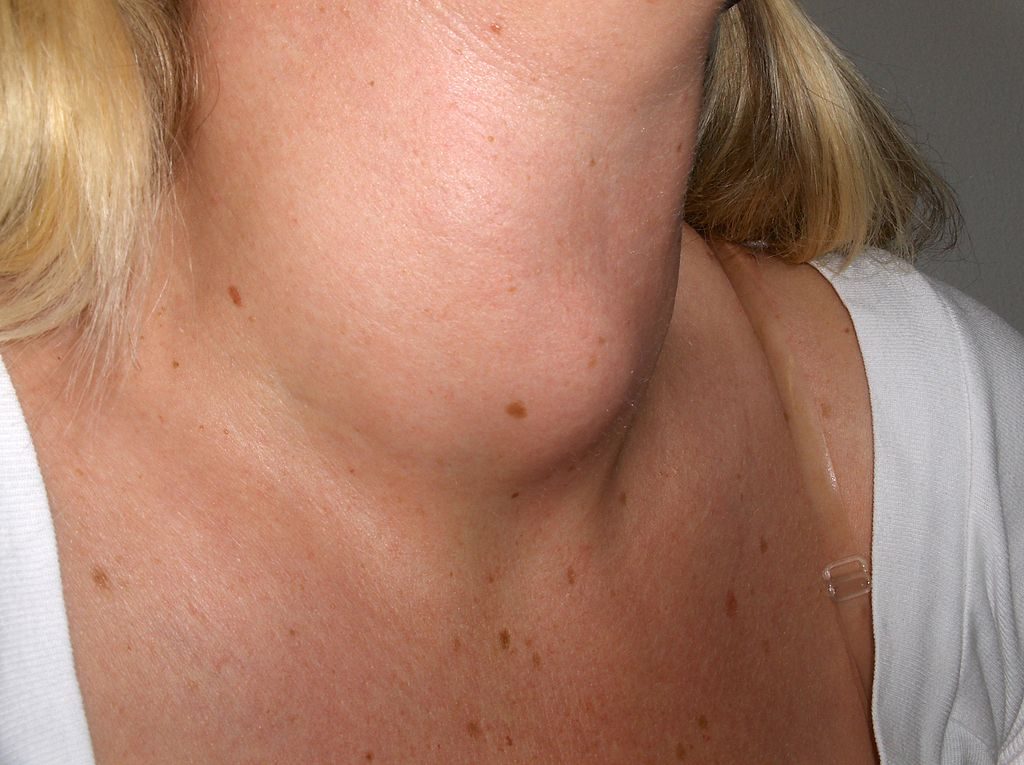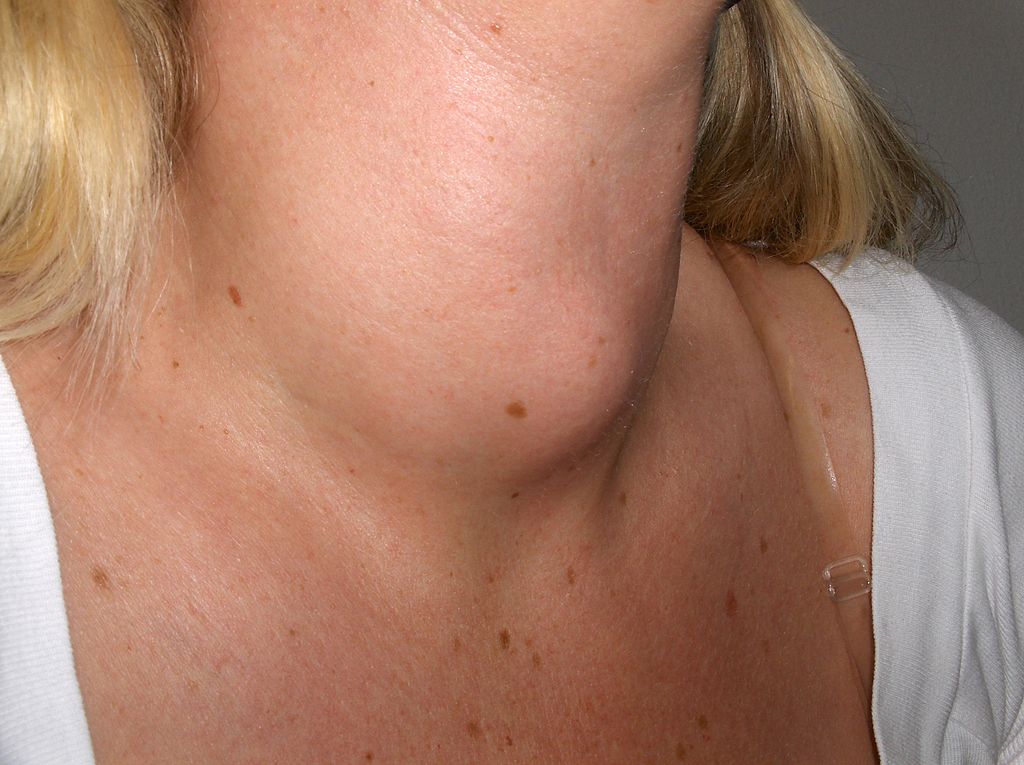 Research
Human Research
There are currently no clinical studies on the effects of bladderwrack on thyroid function. However, we do know that iodine – the major component of bladderwrack – is required for healthy thyroid function. Furthermore, supplementing with iodine can improve hypothyroidism and goiter if these conditions are caused by iodine deficiency.
Iodine supplementation reverses iodine deficiency
This systematic review looked at the efficacy of iodine supplementation in comparison to placebo for treating iodine deficiency – one of the causes of goiter and hypothyroidism. After examining data from 6 studies, the authors found that most studies reported improvements in iodine levels and a tendency towards goiter reduction.
The researchers concluded that "The results suggest that iodised salt is an effective means of improving iodine status."2
There have been numerous case reports of individuals developing hyperthyroidism and other thyroid disorders after taking bladderwrack,
kelp
,  or other high-iodine supplements.
3
4
5
These reports highlight the need to be careful when taking iodine supplements.
Dosage for Thyroid Health
There is no research-backed dose of bladderwrack
Single-ingredient supplements typically contain  500-600 mg of bladderwrack powder
Multi-ingredient thyroid supplements typically contain 50 mg of bladderwrack powder
Available Forms
Bladderwrack powder. Powdered bladderwrack thallus (stem) sold in capsules.
Supplements in Review Recommendation
Bladderwrack for thyroid health.

Bladderwrack can help support thyroid function in cases of iodine deficiency. If iodine deficiency is the cause of your thyroid issues, then bladderwrack supplements can be helpful. However, caution should be taken because iodine deficiency is rare, and having too much iodine can be harmful to the thyroid.
It's best to follow supplement dose recommendations. Doses used by doctors to cure iodine deficiency are high, and are not indicative of the doses you should take in supplement form. As such, it's best to follow doses suggested by your specific supplement.