Human Research
ze: 18pt;">
Nutraflora® is a potent, pleasant-tasting prebiotic fiber that supports beneficial gut bacteria.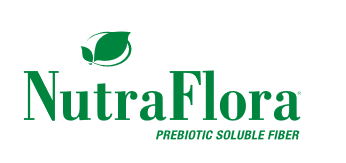 Nutraflora is a prebiotic fiber ingredient that helps support bifidus, acidophilus, and other beneficial gut bacteria.  This Nutraflora review details its advantages over generic prebiotic supplement ingredients:
Pure. Nutraflora contains at least 95% pure fructooligosaccharides, ensuring high potency and consistency.
Clinically-backed. The digestive, immune, and bone health benefits of fructooligosaccharides are backed by over two decades of research.
Pleasant. Nutraflora has a pleasant, sweet taste, which makes it easy to take in powder form.