Animal & Petri Dish Research
>Slimaluma® is the only
C. fimbriata
extract proven to suppress appetite and promote weight loss in humans.

Slimaluma is an extract of succuent Indian plant C. fimbriata, which is known for its appetite-suppressant effects. This Slimaluma review details its advantages over plain black pepper supplements:
Patented. Slimaluma is made through a patented process that extracts only the active, unaltered active ingredients.
Clinically Researched. Slimaluma is the only C. fimbriata extract with clinically-backed appetite reduction and weight loss benefits.
Safe. Slimaluma's safety is backed by research and FDA-approved GRAS (Generally Recognized as Safe) status.
<
Overview
Slimaluma is a patented extract of Caralluma Fimbriata, an edible cactus-like plant. C. fimbriata has a long history of consumption in India, where it has been traditionally used to stave off hunger and reduce appetite on long hunting trips. These appetite-suppressing effects have made it a popular natural weight loss supplement.
Slimaluma is made by Gencor, an American supplement company specializing in Ayurvedic herbal extracts. In comparison to generic C. fimbriata extracts, Slimaluma is unique for using a patented extraction process which isolates only the active, unaltered ingredients responsible for appetite suppression.
More importantly, Slimaluma is supported by two high-quality human studies reporting reductions in appetite, body weight, and waist circumference. Having said that, Slimaluma is not a miracle weight loss pill. As the case with all weight loss supplements, it works best as an addition – rather than a replacement – for dieting and exercise.
<
How does Slimaluma work?
The active ingredients in Caralluma Fimbriata called pregnane glycosides suppress your appetite. As a result, you eat fewer calories and can increase your weight loss. This effect is particularly useful when paired with dieting or exercising, because these activities increase your hunger and make it easy to eat too much.
Did you know?
Suppressing your appetite to reduce the amount of food you eat is just one of the
methods
used to promote weight loss.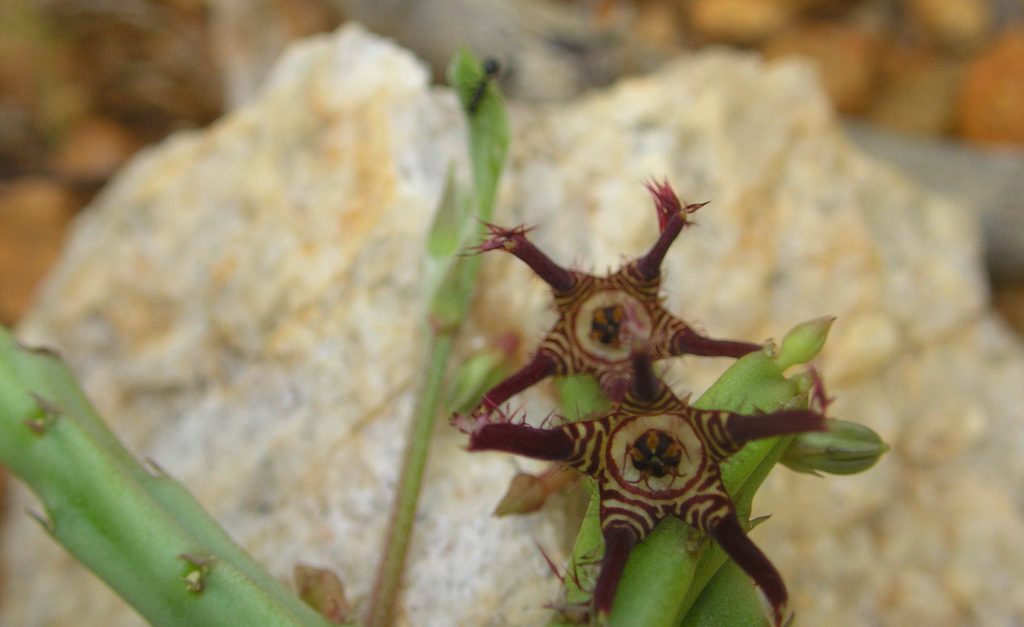 <
Slimaluma Patents
Slimaluma is protected by numerous worldwide patents and 3 U.S. patents. These patents cover:
The preparation of the extract, which includes obtaining the plant, crushing and grinding it, extracting, removing resins, concentrating the solution, and then drying and powdering the solution to produce the final C. fimbriata extract powder. This extract contains 5-15% pregnane glycosides (active ingredients) by weight (U.S. patents 7060308 and 7390516).
<
Slimaluma Nutritional Supplement Uses
Slimaluma is a popular ingredient in weight loss supplements because of its ability to suppress the appetite, which makes it easier to eat less food. Rather than being sold as a standalone product, it usually mixed with other natural fat-burning ingredients such as green tea, yerba mate, and Garcinia cambogia to further enhance its effectiveness. Slimaluma's appetite-suppressing and weight/fat loss benefits are supported by two human clinical studies.
Read more: Caralluma Fimbriata for fat loss
<
Slimaluma Advantages
Slimaluma is the only high-quality C. fimbriata extract on the market, and stands out from generic extracts because of:
Patented extraction: Slimaluma is made through a properietary method which ensures a high concentration of active pregnane glycosides to ensure efficacy.
Clinical evidence: Slimaluma's appetite-suppressing and weight loss benefits are backed by two randomized, controlled trials (RCTs)  – the gold standard of human research.
Safety: Slimaluma is Generally Recognized as Safe (GRAS) by the FDA and has been demonstrated to be safe in 6 animal and 2 human studies.
Sl
Slimaluma Research

nimal & Petri Dish Research

Animal research on Slimaluma suggests that it is a safe and effective weight loss supplement:
Six animal safety studies found that Slimaluma can be safely taken even in high doses (1000 mg per kg of body weight)
A cell culture study showed that in mice cells, Slimaluma reduced adipogenesis – the formation of new fat cells 1
A study in rats found that doses of 25 mg, 50 mg, and 100 mg per kg of body weight for a time period of 90 days decreased both body weight and food intake 2
Hu
Human Research

re id="attachment_11413" style="width: 1024px" class="wp-caption alignnone">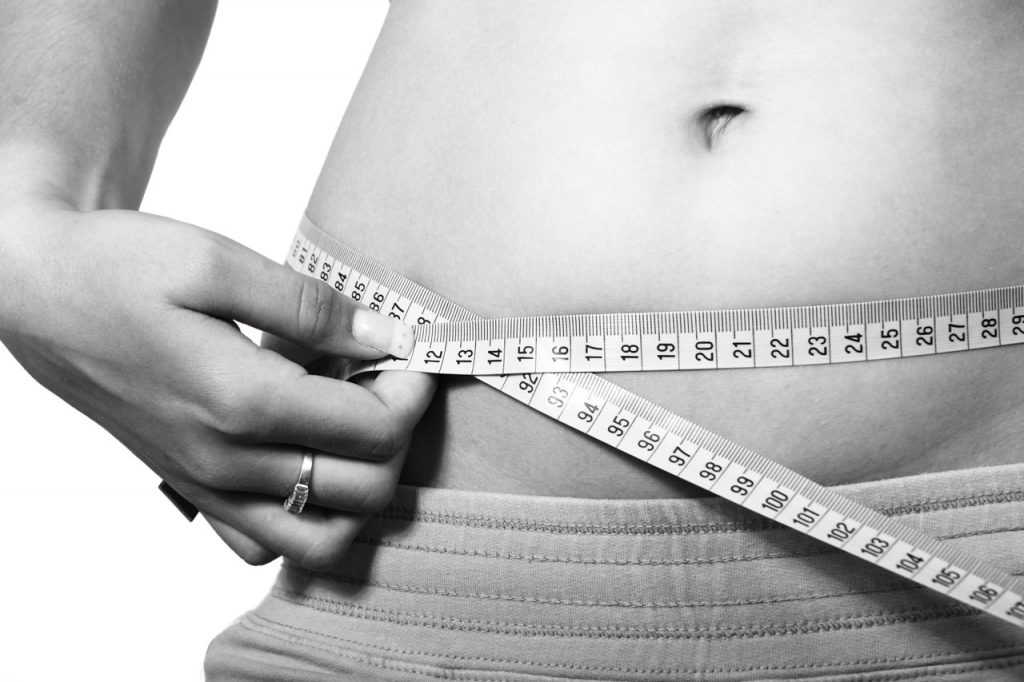 Research suggests that Slimaluma may help reduce the waistline.
Both human trials of Slimaluma report positive findings, including increased fat/weight loss, higher reductions in waist circumference and other measures of abdominal fat, and reduced appetite. In addition, it should be noted that in both studies the participants were encouraged to follow a diet.
Slimaluma (1000 mg) may slim the waist alongside a diet
This randomized, double-blind, placebo-controlled study examined the weight and fat loss potential of Slimaluma. A total of 43 overweight or obese adults (body mass index higher than 25 kg/m2) were given C. fimbriata extract (500 mg) or placebo capsules twice daily for 12 weeks while following a diet. Although both groups lost waist circumference (a measure of abdominal fat loss), the change was significantly greater for the C. fimbriata group (6.5 cm vs only 2.6 cm for placebo). In addition, the extract group also had a greater improvement in waist to hip ratio.
The researchers concluded that "Supplementation with C. fimbriata extract whilst controlling overall dietary intake and physical activity may potentially play a role in curbing central obesity…" 3
Slimaluma (1000 mg daily) might decrease appetite and body fat
This clinical study examined the effect of Slimaluma extract on overweight adult Indian men and women in a randomized, placebo-controlled trial. In the study, 50 subjects with a BMI (body mass index) higher than 25 kg/m2 were administered either a placebo or one gram of caralluma extract for a period of 60 days while being advised to follow a diet. The results revealed that the caralluma group experienced greater decreases in body mass index, body weight, body fat, food intake, and hip circumference than the placebo group.
The researchers concluded that "caralluma extract appears to suppress appetite, and reduce waist circumference when compared to placebo over a 2 month period."4
Sl
Slimaluma Dosage
Successful clinical research has used 1000 mg dosages of Slimaluma
Slimaluma supplements typically supply 500 mg dosages of C. fimbriata extract
Supplements in Review Recommendation
Slimaluma®, 1000 mg.

Slimaluma is the only patented, research-backed brand of C. fimbriata. Slimaluma stands out as the only research-supported, patented C. fimbriata extract on the market.
Research suggests a dosage of 1000 mg. Both successful clinical studies of weight loss with Slimaluma utilized 1000 mg daily dosages.