Caralluma fimbriata might help with fat loss, although research is too limited to draw any definitive conclusions.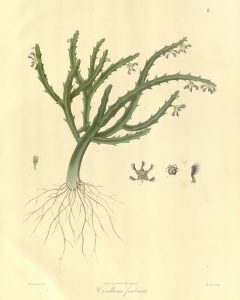 Caralluma fimbriata's history in India suggests that it might help with fat and weight loss due to its:
Appetite suppression. Bioactive ingredients in this herb have been linked to appetite suppression.
Overview
Caralluma fimbriata, also known as Caralluma adscendens, is an edible succulent plant from the cactus family. It has a long history of use in India for its ability to suppress appetite and quench thirst. Traditionally, C. fimbriata is boiled and mixed with salt and spices, integrated into pickle preserves, or eaten in raw form.
Historically, it was used by hunters to stave off hunger during long hunting trips. It has also been utilized by people living in rural areas to prevent hunger pains, which earned it the classification of a "famine food." Given its history of appetite suppression, extracts of the plant have become increasingly popular as a natural weight loss supplement.
Current human research evidence is supportive of this use, although more studies are needed to say anything conclusive.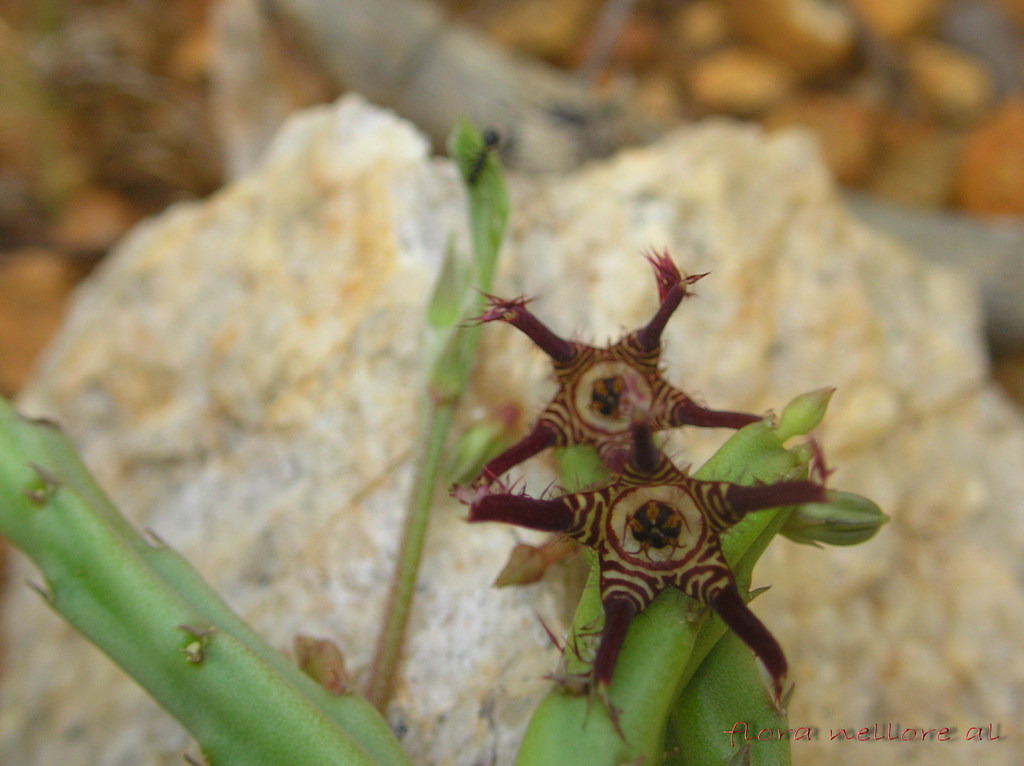 Caralluma fimbriata was endorsed by Dr.Oz, who while sometimes accurate, has a history of
exaggerating the effects
of weight loss supplements.
How Caralluma Fimbriata Might Help With Fat Loss
Appetite suppression
Scientists believe that pregnane glycosides are the bioactive ingredients of caralluma fimbriata, and that these might be the compounds responsible for its appetite suppressing properties. This is due to the fact that the Hoodia plant, which also acts as an appetite suppressant,1 possesses pregnane glycosides as its main active ingredient.
At the chemical level, research suggests that this suppressant effect lies in the ability of pregnane glycosides to affect hypothalamic feeding circuits. Specifically, they increase levels of adenosine triphosphate (ATP) in the hypothalamus, leading to appetite suppression.2
Caralluma Fimbriata Popular Uses for Fat Loss
For centuries, caralluma fimbriata has been used for its appetite-suppressing properties. This has spearheaded its popular use as a fat burning supplement in athletes looking to increase their lean muscle mass and people suffering from obesity looking to lose weight. Within bodybuilding circles, caralluma fimbriata is also used for what many describe as an increase in energy and a euphoric high. In terms of research, there is some evidence to support C. fimbriata's ability to promote weight loss, but only two studies have been done to date.
Research
Animal Research
Research on animals is currently limited to one study, which found that the administration of caralluma fimbriata at 25 mg, 50 mg, and 100 mg per kg of body weight for a time period of 90 days decreased in both body weight and food intake. Both of these reductions were dose-dependent.3
Human Research
Human studies of Caralluma fimbriata are supportive of its fat and overall weight loss benefits.
Caralluma fimbriata (1000 mg) may promote weight/fat loss
This randomized, double-blind placebo-controlled study examined the weight and fat loss potential of Caralluma fimbriata. A total of 43 overweight or obese adults (body mass index higher than 25 kg/m2) were given C. fimbriata extract (500 mg) or placebo capsules twice daily for 12 weeks while following a diet. Although both groups lost waist circumference (a measure of fat loss), the change was significantly greater for the C. fimbriata group (6.5 cm vs only 2.6 cm for placebo). In addition, the extract group also had a greater improvement in waist to hip ratio
The researchers concluded that "Supplementation with C. fimbriata extract whilst controlling overall dietary intake and physical activity may potentially play a role in curbing central obesity…" 4
Caralluma fimbriata (1000 mg daily) might decrease appetite and body fat
This clinical study examined the effects of caralluma fimbriata extract on overweight adult Indian men and women in a randomized, placebo-controlled trial. In the study, 50 subjects with a BMI (body mass index) higher than 25 kg/m2 were administered either a placebo or one gram of caralluma extract for a period of 60 days. The results revealed that the caralluma group experienced greater decreases in body mass index, body weight, body fat, food intake, and hip circumference than the placebo group.
The researchers concluded that "caralluma extract appears to suppress appetite, and reduce waist circumference when compared to placebo over a 2 month period."5
Dosage for Fat Loss
Successful human studies used 1000 mg dosages
Single-ingredient supplements typically come in dosages within a range of 800 – 1200 mg
Bulk root powder supplements typically come in 100 g doses
Available Forms
Single-ingredient extract capsules are the most commonly available form
Root powder is also available for those looking for bulk products
Supplements in Review Says
Caralluma fimbriata 1000 mg for fat loss.
Based on what we know, caralluma fimbriata shows promise for fat loss, but it's still too early to know its effectiveness for certain. With only two human studies to date that support its benefits for weight loss and appetite suppression, it's too early to say for sure whether C. fimbriata works.
1000 mg per day is ideal. If you're going to try out caralluma fimbriata for fat loss, 1000 mg is the research-backed dosage.