Animal & Petri Dish Research
>Tegricel® is a research-backed, proprietary colostrum extract designed to support digestive & immune health.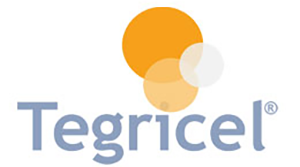 Tegricel is a brand of colostrum – a type of milk used as a supplement and food. Colostrum contains a wide range of compounds that benefit immunity and other aspects of health. This Tegricel review details its advantages over plain colostrum supplements:
Clinically researched. Tegricel's digestive and immune health benefits are backed by several animal and human studies.
Standardized. Tegricel is guaranteed to contain at least 40% immunoglobulin G – the most abundant human antibody.
Quality. Tegricel is made from the colostrum of American cattle raised on USDA and FDA-certified farms.
<
Overview
Tegricel is a patent-pending extract made from colostrum – a type of milk made by mammals for a few days after giving birth. Colostrum helps promote growth and protect against illness in the newborn. Bovine (cow) colostrum contains a wide variety of natural compounds that promote digestive, immune, and overall health, and has a long history of use as food and medicine. Today, it is most popularly used in dietary supplements and functional food and beverages.
Tegricel is rich in immunoglobulins, which are antibodies that help protect you from disease by neutralizing pathogens such as bacteria and viruses. It also contains other beneficial compounds found in colostrum, such as growth factors and peptides.
Designed by American biotech company Sterling Technology, Tegricel is used to reduce the symptoms of irritable bowel syndrome (IBS) and irritable bowel disease (IBD) and promote overall digestive tract and immune system health. Compared to generic colostrum, Tegricel holds the advantage of research evidence demonstrating repair of intestinal tissue and enhanced immune function.
Did you know? Humans produce colostrum as well, but most supplements use bovine colostrum because it is 100 – 1,000 times more potent.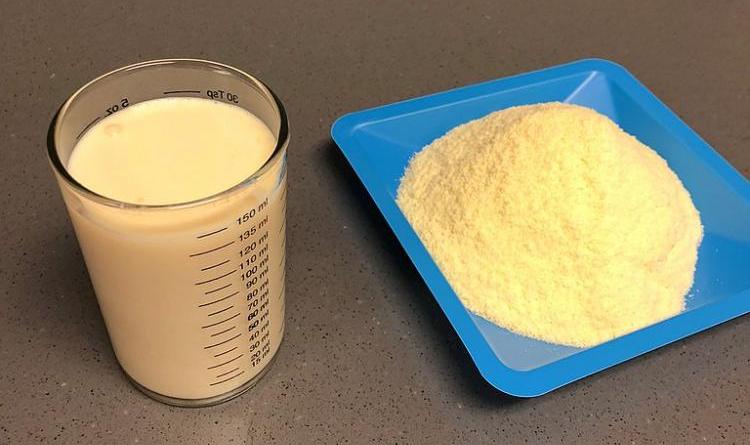 <
How does Tegricel work?
Tegricel contains a wide range of compounds beneficial to immunity and overall health, including immunoglobulins, proline-rich-peptide (PRP), insulin-like growth-factor 1 (IGF-1), transforming growth factor (TGF) B2, sialic acid, and nucleotides. Together, these compounds boost the immune system, have direct antiviral, antimicrobial, and anti-inflammatory properties, promote tissue repair and growth, and provide other general health benefits.
<

Tegricel Active Ingredients

Ingredient
Effects
Immunoglobulins
Identifying and neutralizing disease-causing pathogens
Proline-rich-peptide (PRP)
Enhance immune function
Insulin-like growth-factor 1 (IGF-1)
Support tissue repair and lean muscle mass
Transforming growth factor (TGF) B2
Cell protection and enhanced immune function
Sialic acid
Enhance immune function, brain health, prebiotic
Nucleotides
Enhance immune function, fight aging
<
Tegricel Nutritional Supplement Uses
Tegricel is usually sold by itself as a standalone product, although some food & beverage products also combine it with other ingredients. It is most commonly used in the following categories:
<
Digestive Health Supplements
Tegricel was designed primarily with the goal of warding off IBS and IBD, and supporting overall digestive health. Indeed, several studies have reported on its ability to heal tissue in the digestive tract and boost various aspects of the immune system, which is believed to play a pivotal role in these and other digestive disorders.
<
Immune System Supplements
Colostrum contains a wide range of compounds that support the immune system's ability to protect against disease. The effectiveness of both generic colostrum and Tegricel has been demonstrated by multiple human studies, which report improved immune system activity, reduced inflammation, alleviation of autoimmunity, protection against infections, and reduction of minor health complaints.
Read more: Colostrum and immune function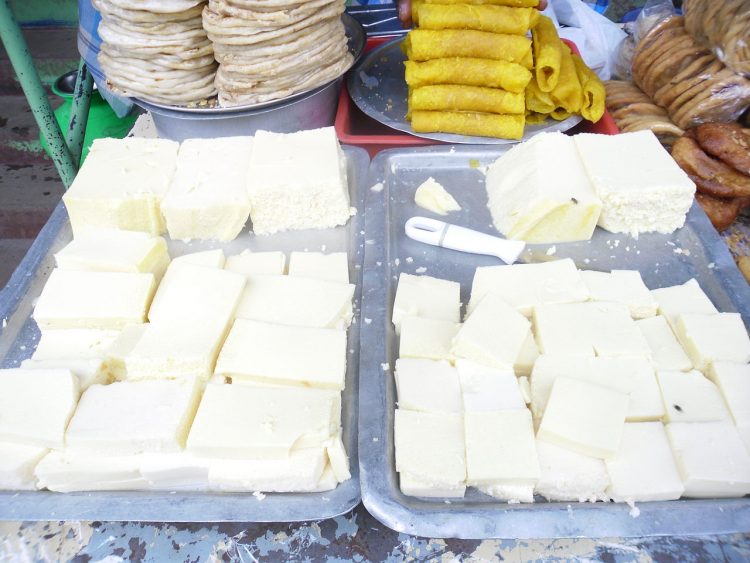 <
Post-Workout Supplements
The use of colostrum in sports nutrition has been growing, largely because it contains IGF-1 – a hormone whose benefits include enhanced muscle growth, reduction of muscle catabolism (breakdown), and fat loss. Indeed, there is some early research demonstrating that colostrum supplementation improves muscle mass.1
Although Tegricel does not appear to be used in this category of products yet, it does have the potential to be included in post-workout formulas aimed at enhancing overall muscle mass, reducing body fat, and reducing the likelihood of illness.
Read more: Colostrum and growth hormone
Did you know? One way to distinguish colostrum from normal milk is that it tends to have a yellowish color, even in humans.
<
Tegricel Advantages
Compared to generic colostrum supplements, Tegricel has several notable advantages:
Standardization: Tegricel is standardized to contain 40% immunoglobulin G – the most common human antibody.
Clinical research: Tegricel's  digestive, immune system, and general health benefits are backed by several human studies.
Safety: Tegricel is Generally Recognized as Safe (GRAS) by the FDA and has not shown any significant side effects in research studies.
Quality: Tegricel is sourced from American cattle raised on USDA and FDA-certified dairy farms, which are fed a healthy diet to ensure high-quality colostrum.
Tegricel Research

h3>Animal & Petri Dish Research

Tegricel appears to enhance immune activity and help fight infection

This two part study examined the immune system effects of Tegricel (bovine colostrum low-molecular weight fraction, CLMWF) in cells and mice. In the first part of the study, application of Tegricel to isolated immune (white blood) cells increased phagocytosis and other measures of immune cell activity. In the second part, mice with bacterial and viral infections were supplemented with Tegricel, resulting in improved clearance of infection.
The researchers concluded that "Noteworthy conclusions from both animal studies are that a quantifiable and significant improved clearance of the infections was provided from 1–2 doses of CLMWF acutely delivered before and/or after the infectious insult." 2
Tegricel may promote digestive tissue healing
This unpublished study evaluated Tegricel's ability to heal tissue in the digestive tract. Rats with stomach ulcers caused by nonsteroidal anti-inflammatory drugs (NSAIDs) were given saline (placebo), epidermal growth factor (EGF), or Tegricel. Tegricel significantly reduced ulcer damage and was more effective than EGF, which is considered a standard treatment for ulcers.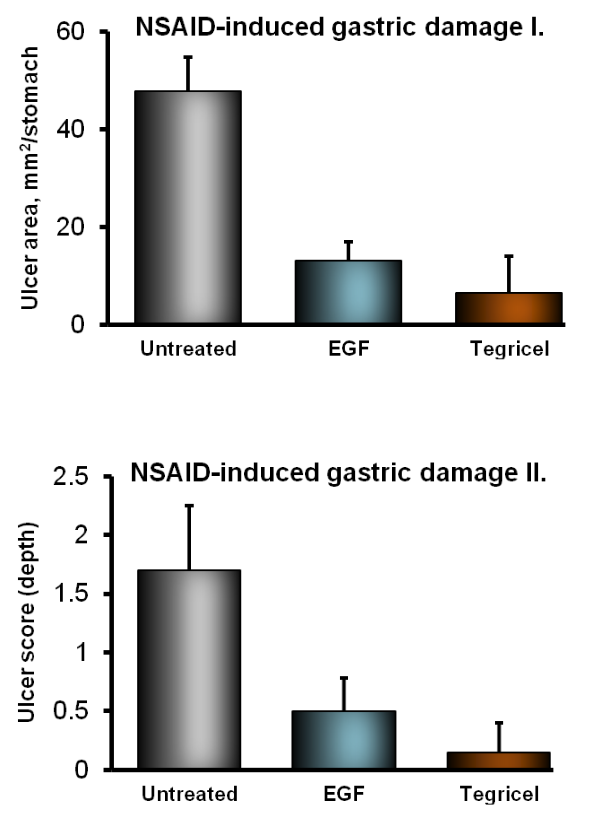 H
Human Research

uman studies of Tegricel support its beneficial effects on the immune system.

Tegricel appears to improve immune system function

This randomized, double-blind, placebo-controlled study examined the effects of Tegricel on immune system function. Twelve healthy adults were given a single dose of placebo or 150 mg Tegricel (bovine colostrum low-molecular weight fraction, CLMWF) and had their blood examined before and after. Compared to placebo, Tegricel significantly increased the activity various immune system cells, including monocytes, CD3+ T cells, and NK cells.
The researchers concluded that "The data presented here support CLMWF as a unique nutritional ingredient to assist specific mechanisms of immune protection. The effects are rapid and selective, and involve both the innate and adaptive immune system." 3
Tegricel may improve immunity and overall health
This unpublished study performed by Sterling Technology examined the health benefits of Tegricel. Twelve healthy adults supplemented with Tegricel daily for 3 months and had a variety of health parameters examined by tests and questionnaires. Supplementation increased levels of salivary IgA (immunoglobulin A) by 30% after 2 months, indicating improved mucosal immunity (a major component of the immune system).
This improvement was accompanied by reductions in allergy symptoms, digestive health issues such as indigestion, constipation, and bloating, and general health complaints such as sleep problems. In addition, the participants reported improved physical function, demonstrated by increased time spent on work and other physical activities and improved ability to focus.
T
Tegricel Dosage
There isn't enough research to suggest an optimal clinical dosage
Standalone Tegricel supplements typically come in 1000 mg capsules taken 1-2 times daily
<Supplements in Review Recommendation
Tegricel® as part of a supplement.
We recommend Tegricel as a colostrum source. Tegricel is a high-quality colostrum product that is safe and backed by research, making it superior to generic colostrum preparations.
Follow supplement-recommended dosages. There isn't enough research to suggest an optimal dosage of Tegricel. As such, it's best to follow individual supplement recommendations.