Early research suggests non-intoxicating cannabis compound CBD may help with irregular heartbeat, atherosclerosis, and other cardiovascular concerns.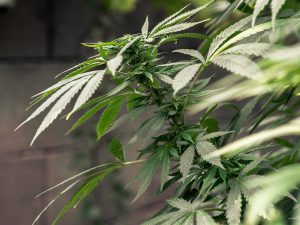 CBD is one of the main therapeutic compounds present in cannabis. CBD has been proposed to help with cardiovascular health:
Supporting healthy heart function, by improving irregular heartbeat, protecting against reduced blood flow, and other benefits.

Maintaining healthy blood vessels by protecting against atherosclerosis and lowering elevated blood pressure.
Overview
Cannabidiol (CBD) is one of more than 60 cannabinoids found in the Cannabis sativa plant. Cannabinoids are responsible for the health benefits of cannabis, with CBD being the second-most common cannabinoid after tetrahydrocannabinol (THC).
Unlike THC, CBD does not make you high, making it ideal for reaping the benefits of marijuana without any of the mind-altering effects. As a result, CBD has rapidly gained popularity as a supplement for many different conditions, such as anxiety, chronic pain & inflammation, sleep problems, epilepsy, and even acne.
In addition, early research indicates that CBD may benefit heart and overall cardiovascular system health.
Did you know? One of CBD's main research-backed benefits is anxiety reduction. Anxiety can cause elevated blood pressure & heart rate, palpitations, and irregular heartbeat.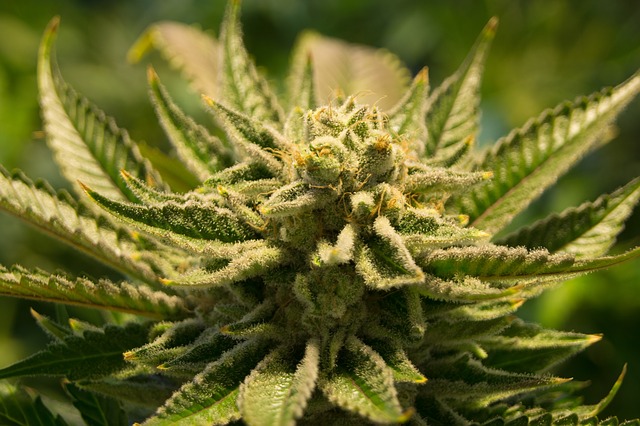 How CBD Might Help With Cardiovascular Health
Because research is still in its early stages it's difficult to say exactly how CBD supports cardiovascular health. However, the most popular, research-supported mechanisms include:
Anti-inflammatory activity
Inflammation is known to play a role in cardiovascular disorders. CBD has been shown to decrease inflammation through activating the adenosine receptor and other mechanisms, leading to a reduction in levels of pro-inflammatory cytokines. 1
Read more: Inflammation and heart disorders
Widening blood vessels
Multiple studies demonstrate that CBD has vasodilating properties, meaning that it widens blood vessels. This effect can help reduce blood pressure and increase blood supply. 2
Interacting with the endocannabinoid system
The human body has a special endocannabinoid system (ECS), which is involved in a wide range of processes. Recent research suggests that the ECS has a role in regulating cardiovascular health by affecting heart rate, blood pressure, arterial performance, and other effects. 3
CBD is known to indirectly affect the ECS by increasing levels of anadamide, a cannabinoid made in the human body, and may also interact with undiscovered ECS receptors, such as GPR55. 4
CBD Uses & Potential Benefits for Cardiovascular Health
Although CBD is more popular for other health concerns, early animal research indicates that it may have multiple cardiovascular & heart health benefits. In particular, CBD shows promise of helping with elevated blood pressure, irregular heartbeat, atherosclerosis, and other heart issues such as stroke and cardiomyopathy. It may also help with diabetes-related heart issues and brain-specific cardiovascular concerns, such as reduced brain blood flow.
As one group of researchers summarize in their paper, "preclinical data appear to support a positive role for CBD treatment in the heart, and in peripheral and cerebral vasculature." 5 This wide range of potential benefits makes CBD an exciting compound, but more human research is needed to confirm its effectiveness.
Did you know?
CBD's anti-inflammatory effects also appear to be beneficial for
digestive issues
.
Research
Animal Research
Animal studies report that CBD can protect from cardiovascular complications of diabetes such as atherosclerosis, improve an irregular heartbeat, reduce blood pressure, and have other heart-protective effects.
CBD may improve cardiomyopathy
This animal study explored the effects of CBD on cardiomyopathy, a heart complication of diabetes. Mice with type I diabetic cardiomyopathy were given placebo or CBD (10 or 20 mg/kg) for 4-11 weeks. CBD improved various markers of diabetic cardiomyopathy, including myocardial dysfunction, cardiac fibrosis, oxidative stress, inflammation, and heart muscle cell death.
The researchers concluded that "…these results coupled with the excellent safety and tolerability profile of CBD in humans, strongly suggest that it may have great therapeutic potential in the treatment of diabetic complications, and perhaps other cardiovascular disorders…" 6
CBD appears to protect cells from atherosclerosis
This cell culture study examined the effects of CBD on human coronary artery cells. The cells were exposed to high glucose to mimic the negative effects of diabetes on endothelial function. Cells pre-treated with CBD had increased protection from these negative effects, suggesting that CBD can protect against atherosclerosis and other complications of diabetes.
The researchers concluded that "CBD…may have significant therapeutic benefits against diabetic complications and atherosclerosis." 7
CBD may help with inadequate blood supply to the heart
This animal study looked at the effects of CBD on myocardial ischemia – a condition where the heart does not get sufficient blood supply, potentially leading to abnormal heartbeat and heart attack. Rats with myocardial ischemia treated with CBD for 7 days (5 mg/kg) showed improvements in infarct size, myocardial inflammation, IL-6 cytokine levels, and other measures.
The researchers concluded that "…CBD…may represent a promising novel treatment for myocardial ischemia." 8
CBD may help with irregular heartbeat
This animal study evaluated the cardioprotective effects of CBD. Rats treated with CBD (10 or 50 mcg/kg) before reduction of heart blood flow experienced less heart arrhythmia (irregular heartbeat) and infarct size.
The researchers concluded that "…CBD is cardioprotective in the acute phase of I/R by both reducing ventricular arrhythmias and attenuating infarct size." 9
CBD may reduce stress-induced blood pressure and heart rate increases
This animal study looked at the anxiety-reducing effects of CBD. Rats were subjected to restraint stress after receiving no treatment or CBD (1-20 mg/kg). The stress caused increases in blood pressure and heart rate, and these effects were reduced in rats given CBD.
The researchers concluded that "…CBD can attenuate acute autonomic responses to stress…" 10
Human Research
CBD (600 mg) appears to reduce resting blood pressure and blood pressure increases caused by stress
This randomized, placebo-controlled, double-blind, crossover study examined the effects of CBD on blood pressure (BP). Nine men were given placebo or CBD  (600 mg), and later switched groups. When the men took CBD, they experienced a drop in resting systolic BP, and had a reduced BP response to stress caused by exercise and cold temperatures.
The researchers concluded that "…CBD reduces resting BP and the BP increase to stress in humans, associated with increased HR…" 11
Dosage for Cardiovascular Health
There isn't enough research to recommend a CBD dosage for cardiovascular & heart health
The general dosage of CBD is usually 15-30 mg in CBD hemp oil form
Available Forms
CBD oil. The most popular form of CBD, oil tinctures offer ease of use alongside long duration and fast onset.
CBD capsules/edibles. Although convenient and long-lasting, capsules and edibles have lower efficacy because of low bioavailability.
CBD vape oil. Vaping CBD provides the fastest relief and strong effects, but has the shortest duration.
Topical CBD. Topical CBD is applied to the skin as a cream, balm, or ointment, which is an effective option for arthritis and other types of musculoskeletal pain.
CBD Isolate. 99%+ pure CBD in crystal/powder form.
Supplements in Review Recommendation
CBD oil 15+ mg for cardiovascular health.



There isn't yet enough research to recommend CBD for cardiovascular health. It's too early to recommend CBD for heart and cardiovascular health because there isn't enough research. However, you can certainly give CBD a try, especially if you suffer from irregular heartbeat or diabetes-related cardiovascular issues.
There is no established cardiovascular dosage of CBD. Given the scarcity of research it is best to start with 15+ mg dosages recommended by most CBD supplements, after which you can increase the dosage until you reach the desired effect.