Plant-derived arabinogalactan is a promising immune system booster.


Arabinogalactan is carbohydrate compound found in some plants. In terms of immunity, it appears to:
Protect from colds. Arabinogalactan seems to reduce your chances of getting a cold infection.
Boost overall immune function. Arabinogalactan has been shown to stimulate immune cells.
Overview
Arabinogalactan is a fiber-rich plant compound particularly abundant in Larch trees. Arabinogalactan is used for a wide variety of purposes, including feeding animals, as a food additive, and as medicine.
As a dietary supplement, arabinogalactan is utilized to help with cold, flu, and other infections, boost overall immune function, reduce inflammation, promote digestive health, and increase fiber intake.
A growing body of medical research indicates that arabinogalactan is an effective way to enhance immunity. As a 2016 review paper summarizes, current research findings "suggest a role for larch arabinogalactan in the improvement of immune system and defence against pathogens in humans."
The large majority of arabinogalactan supplements are made from the Western Larch tree (Larch occidentalis).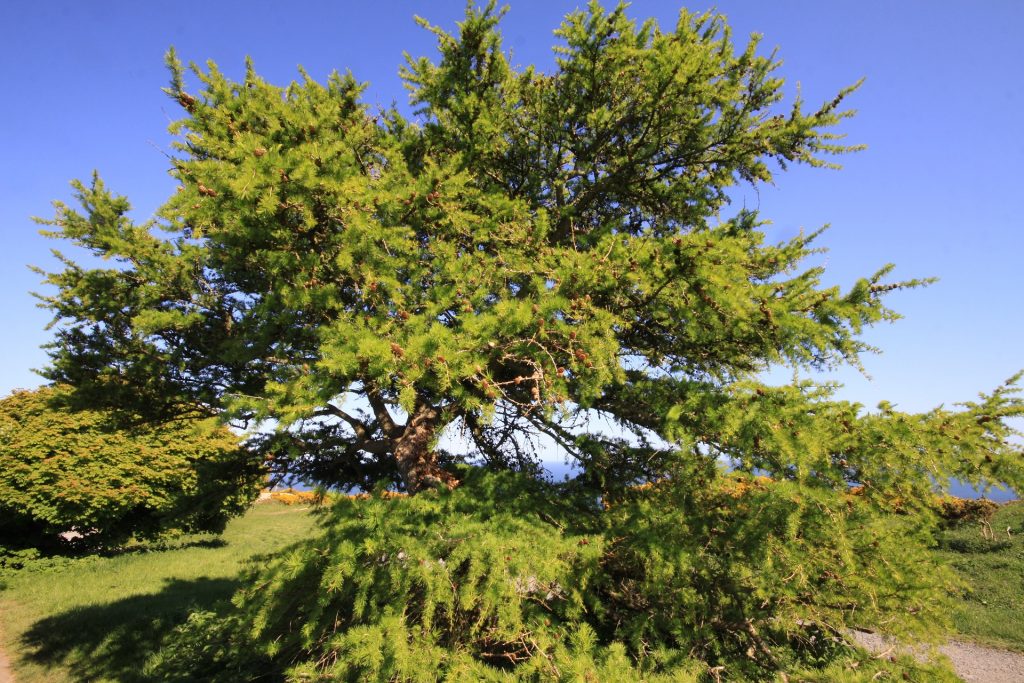 How Arabinogalactan Might Help With Immunity
It's not yet clear how arabinogalactan works to boost immunity, but researchers have suggested two possibilities:
Producing short chain fatty acids
Arabinogalactan's fermentation and breakdown by gut microorganisms produces compounds known as short chain fatty acids (SCFAs). These SCFAs could then be able to modulate the body's response to inflammation by affecting leukocytes and cytokines.
Stimulating the gut's immune tissue
A second possibility is that whole arabinogalactan molecules boost the immune system directly by interacting with gut-associated lymphoid tissue (GALT) – the part of the immune system that protects the digestive tract. The GALT is full of immune cells and lymphatic tissues that arabinogalactan may be able to stimulate.1
While arabinogalactan appears to be effective at boosting immunity against bacteria, it might not be as effective at protecting against viruses.
2
Arabinogalactan Benefits & Uses for Immunity
Arabinogalactan supplements are typically taken to support overall immune system function, or to help with specific infections such as colds or ear problems. Some people also use it to boost immunity in dogs and other pets.
Unlike vitamin C and other commonly used immune boosters, arabinogalactan has a substantial amount of research evidence to back its effectiveness.
Arabinogalactan is also known as a
prebiotic
that promotes the growth of the two most prominent types of probiotic bacteria –
Bifidobacterium
and
Lactobacillus
.
Research
Animal & Petri Dish Research
Arabinogalactan has been extensively studied in animals and isolated cells, indicating that it has potent immunostimulatory effects. Specific findings indicate that arabinogalactan might:
Protect mice from allergies, as indicated by "protection from allergic airway inflammation, airway hyperresponsiveness, and atopic sensitization in a mouse model of asthma"3
Boost the immune system of dogs, as shown by "increased white blood cell, neutropil and eosinophil concentrations"4
Promote the proliferation of mouse lymphocytes, a type of white blood cell5
Human Research
Human studies of arabinogalactan are just beginning but so far confirm the findings of animal research.
Arabinogalactan (4.5 g) appears to improve the body's response to vaccination
This randomized, double-blind, placebo-controlled study examined the effect of Larch arabinogalactan on immunity. Forty-five adults were given placebo or an arabinogalactan extract (ResistAid™ 4.5 g) for 72 days, and vaccinated against pneumonia-causing bacteria on day 30. The researchers found that the arabinogalactan group had a stronger antibody response to the vaccine than placebo, indicating an immunostimulatory effect.
The researchers concluded that "The proprietary arabinogalactan extract… increased the antibody response of healthy volunteers to the 23-valent pneumococcal vaccine..."6
Larch arabinogalactan (4.5 g) appears to protect against colds
This randomized, double-blind, placebo-controlled investigation tested whether Larch arabinogalactan can help prevent colds. One hundred and ninety-nine people who had roughly 3 colds every 6 months were given either placebo or arabinogalactan daily for 12 weeks. The arabinogalactan group had a significantly lower occurrence of cold infections.
The researchers concluded that " larch arabinogalactan increased the body's potential to defend against common cold infection."7
Larch arabinogalactan (1.5/4.5 g) seems to improve the immune response to bacterial vaccine
This randomized, double-blind, placebo-controlled study tested how arabinogalactan modifies the body's immune response. Seventy-five adults received placebo or 1.5 g or 4.5 g of Larch arabinogalactan (ResistAid) daily for 60 days, and were given both tetanus and influenza vaccines on day 30. Compared to placebo, participants given 1.5 g of arabinogalactan demonstrated an improved antibody response to the tetanus vaccine.
The researchers concluded that "The results suggest that ResistAid induces an elevated response to bacterial antigens…"8
Dosage for Immunity
Successful studies suggest 1.5 – 4.5 g doses of arabinogalactan
Arabinogalactan supplements typically come in the form of powder with a recommended dosage of 1.5 – 5 g
Most people take 1 – 5 g doses of arabinogalactan for digestive health or immunity
Supplements in Review Says
Arabinogalactan 1.5 – 4.5 g daily for immunity.
We recommend arabinogalactan as an all-around immunity booster. Although human studies of arabinogalactan have just begun, existing research is overwhelmingly positive and suggests that it is a potent immune system booster.
Clinical research suggests that 1.5 – 4.5 g is effective. This dosage is also recommended by arabinogalactan supplements.