N-Acetylcysteine may help with infections and excess mucus, particularly in older adults.


N-Acetylcysteine is a form of the amino acid cysteine. It seems to support immune system function through:
Replenishing glutathione. Glutathione is a potent antioxidant needed for optimal immune system function.
Breaking down mucus. N-Acetylcysteine helps clear mucus seen in respiratory conditions such as bronchitis.
Protecting against bacteria. N-Acetylcysteine is capable of disrupting the biofilms of harmful bacteria.
Overview
N-Acetylcysteine (NAC) has been used for over four decades to clear mucus associated with chronic airway conditions and to help with immunity-related illnesses. N-Acetylcysteine is the prodrug of the amino acid L-cysteine, meaning that it turns into L-cysteine when ingested.
In turn, L-cysteine increases the body's levels of glutathione – a potent antioxidant. Because glutathione is involved in healthy immune system function and can become depleted due to immunity-related conditions, supplementing N-acetylcysteine is believed to support immunity by keeping glutathione levels optimal.
In addition, N-acetylcysteine may also fight off bacterial infections by disturbing bacterial biofilms.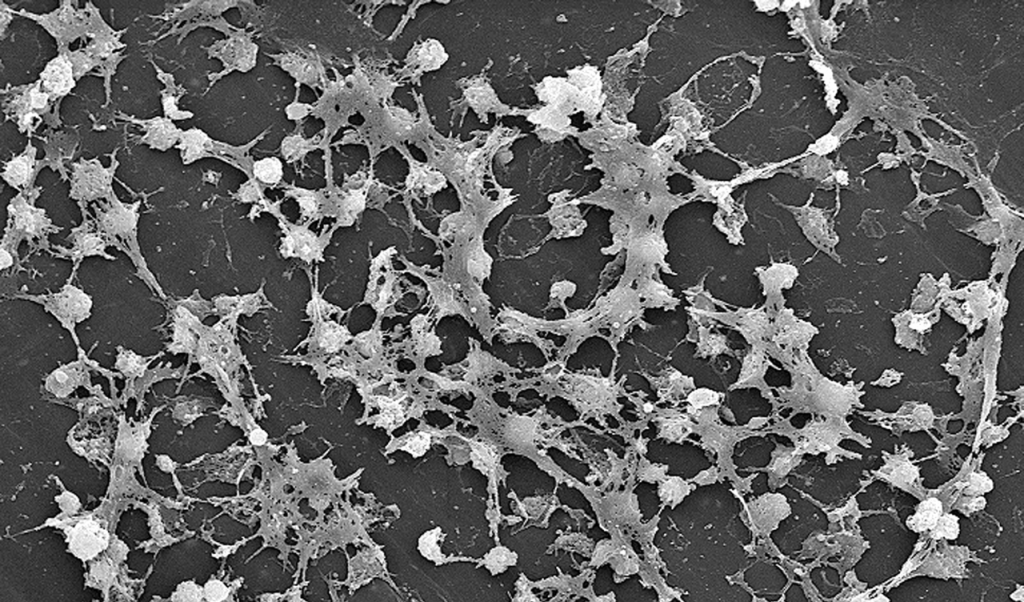 How N-Acetylcysteine Might Help With Immunity
Replenishing glutathione levels
N-Acetylcysteine's main mechanism of action is converting into the amino acid cysteine, which in turn converts into glutathione. Glutathione is an important antioxidant produced in the body and is needed for healthy immune system function.
Did you know? If your glutathione levels are already healthy, then N-acetylcysteine supplementation will not raise them any further. This helps explain why N-acetylcysteine supplementation seems to be most effective in older adults, as they are more likely to have low glutathione.
Mucolytic properties
Similar to serrapeptase, NAC is known as a mucolytic – a compound that makes mucus less thick and sticky and easier to clear. This effect not only helps with mucus-related conditions, but also appears to disrupt bacterial biofilms that many harmful bacteria use to attach themselves to a surface and require to survive. 1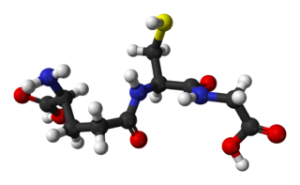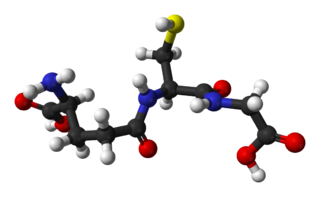 Potential mechanisms
Researchers propose N-acetylcysteine also works via other mechanisms, such as neutralizing oxygen radicals, pro-inflammatory molecules, and heavy metals. However, these mechanisms require further research. 2
N-Acetylcysteine Uses & Benefits for Immunity
The most popular immunity-related use of N-acetylcysteine (NAC) supplements is helping clear mucus that accompanies airway conditions such as chronic obstructive pulmonary disease. In addition, NAC is also used for general immune system support, fighting cold and flu infections, reducing inflammation in inflammatory conditions, and warding off bacterial infections such as Helicobacter pylori.
N-acetylcysteine supplementation is most effective for older adults because they are more likely to have low glutathione levels.
Research
Animal & Petri Dish Research
N-Acetylcysteine has been extensively examined in cell culture and animal studies, indicating that it may:
Promote immune cell activity. N-Acetylcysteine has been shown to enhance the function and growth of human T cells, and phagocytosis of neutrophils.3 4
Reducing inflammation. N-Acetylcysteine appears to counter the oxygen radicals released by inflammatory cells such as macrophages and neutrophils. 5 6 7
Kill harmful bacteria. NAC has been demonstrated to disrupt the biofilms of harmful bacteria such as Staphylococcus aureus, Candida albicans, and Helicobacter pylori. 8
Human Research
Human trials of N-acetylcysteine confirm its multiple immunity-related benefits, especially in older adults.
N-acetylcysteine (1200 mg) seems to ward off the flu in older adults
This randomized, double-blind, placebo-controlled study tested the use of N-acetylcysteine (NAC) for flu infections. A total of 262 older adults were given placebo or NAC tablets (1200 mg) daily for 6 months. The NAC group saw a significant decrease in flu frequency and severity, and improvement of symptoms. In addition, only 25% of the people infected with H1N1 influenza in the NAC group developed symptoms, compared to 79% for placebo.
The researchers concluded that "Administration of N-acetylcysteine during the winter, thus, appears to provide a significant attenuation of influenza and influenza-like episodes, especially in elderly high-risk individuals."9
N-acetylcysteine (600 mg) may improve immune function in older adults
This study examined whether N-acetylcysteine could boost immunity in older women. Thirty-six postmenopausal women were given N-acetylcysteine (NAC, 600 mg)  daily for 4 months and were compared to a control group of 18 younger women (age 30-49). Women given NAC showed improvement of immune function and markers of oxidative stress, bringing these parameters closer to the younger control group.
The researchers concluded that "…NAC could contribute to maintenance of good health and quality of life in postmenopausal women by decreasing the probability of immune system-related diseases, such as infections, in aging."10
N-Acetylcysteine (2.4 g) may help with T cell deficiency
This double-blind, crossover study tested the effectiveness of N-acetylcysteine for improving T cell dysfunction in systemic lupus erythematosus (SLE), an autoimmune condition. Thirty-six people were given placebo or N-acetylcysteine (NAC) 1.2 g, 2.4 g, or 4.8 g daily for 3 months.   Medium and high doses of NAC improved the condition alongside improving T cell function. However, 33% of the people taking the high dose reported nausea.
The researchers concluded that "NAC safely improves lupus disease activity by blocking mTOR in T lymphocytes."11
Dosage for Immunity
Clinical studies have used doses ranging from 600 – 2400 mg NAC
N-acetylcysteine supplements typically come in 600 – 1000 mg tablets or capsules, taken 1-2 times daily
The general dose of N-acetylcysteine is 500 mg taken three times a day
Supplementing
whey protein
is another effective way of maintaining glutathione levels through providing cysteine.
Supplements in Review Says
N-acetylcysteine 600 – 1000 mg taken 1-2 times daily for immunity.

We recommend N-acetylcysteine for warding off acute illnesses in older adults. Because older adults are more likely to have low glutathione levels, N-acetylcysteine can be an effective option for fighting acute infections.
Clinical research indicates that a dose between 600 and 2400 mg is ideal. This dosage is similar to the 600 – 2000 mg doses recommended by supplements.