Olive tree leaf extract seems to be a cheap and effective way to ward off infections and boost immunity.

Olive leaf comes from the same tree used to make olive oil. An extract made from olive leaves has been shown to aid immunity through:
Stimulating the immune system. Olive leaf extract has been shown to promote the activity of multiple immune system processes.
Antiviral and antimicrobial activity. Olive leaf extract inhibits the growth of harmful bacteria, viruses, and fungi.
Overview
Although the olive tree (Olea europaea) is best known as the source of olive oil, its leaves also have some useful properties. Olive leaves have been used as medicine by Mediterranean, Persian, and other cultures for millenia to help with issues including hypertension, diabetes, wound healing, and atherosclerosis.
Today, olive leaf extract supplements are also frequently used to promote weight loss, boost the immune system, and ward off infections. Scientific research suggests that olive leaf and particularly its constituents such as oleuropein have antioxidant, antimicrobial, antiviral, and other bio-activities that seem to add up to these immunity benefits.
The
Mediterranean diet
is widely considered one of the healthiest in the world, suggesting that olive tree products have multiple health benefits.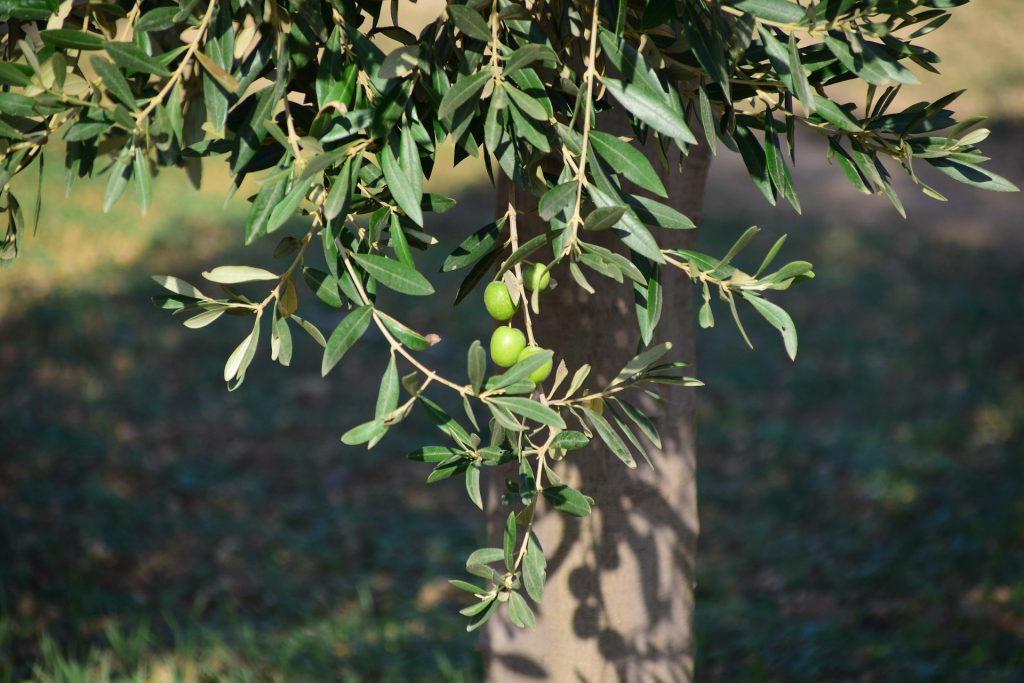 How Olive Leaf Might Help With Immunity
Olive leaves contain a wide variety of bio-active compounds, including polyphenols, secoiridoids (most notably oleuropein), triterpenes, fatty acids and minerals. Thus far, researchers have proposed several mechanisms through which olive leaf exerts its immune-boosting effects.
Inhibiting virus activity
Olive leaf extract and isolated oleuropein have been shown to counter the activity of multiple viruses. This effect may be the result of oleuropein's interaction with viral protein molecules, inhibiting the virus' ability to replicate and cause an infection.1
Stimulating phagocytosis
Phagocytosis is a key immune system process that involves cells known as phagocytes ingesting harmful bacteria and other foreign material. Olive leaf extract has been shown to stimulate this process, enhancing the immune system's response to infection.
Boosting lactoperoxidase activity
Lactoperoxidase (LPO) is an enzyme with antibacterial qualities that plays an important role in the immune system's response to infection. One of the ways that olive leaf and oleuropein in particular might aid immunity is by boosting the activity of this enzyme.2
Olive Leaf Uses & Proposed Benefits for Immunity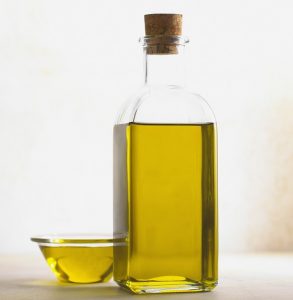 Given its cheap price and long history of use, olive leaf has become a popular dietary supplement. In terms of immunity, olive leaf extracts are used to boost the immune system and help deal with bacterial, fungal, and viral infections. For example, some people claim that taking olive leaf extract at the onset of a cold or flu can shorten its duration or eliminate it entirely.
Although olive leaf has yet to be investigated in clinical (human) trials, the findings of animal and cell culture studies demonstrate that it has anti-inflammatory, antimicrobial, antiviral, and other activities that back up its popularity as an immune system booster.
Did you know? As an antimicrobial agent, olive leaf extract is not just useful against harmful bacteria but also fungi and other microorganisms.
Research
Animal & Petri Dish Research
Olive leaf and its constituents have been extensively studied as antimicrobial, antiviral, and immune-modulating compounds.
Olive leaf appears to have antimicrobial properties
This study examined the antimicrobial effects of olive leaf extract. Individual and combined phenolic compounds from olive leaves were found to inhibit the growth of several pathogenic microorganisms, such as the E. coli and B. cereus.
The researchers concluded that "…the combination of olive leaf extract phenolics possessed antioxidant and antimicrobial activities…"3
Olive leaf extract might improve immune system dysfunction in mice
This study examined the ability of olive leaf extract to enhance immunity. Diabetic mice were given placebo or very low, low, or high doses of olive leaf powder extract. All  olive leaf groups saw a reduction in the levels of proinflammatory cytokine molecules, including the interferon-γ, Interleukin-17, Th1 and Th17 cytokines.
The researchers concluded that "These results indicate a reduction in the levels of proinflammatory cytokines…"4
Olive leaf extract appears to have antiviral activity
This study examined whether olive leaf (Olea europaea) extracts have antiviral activity. Salmon were treated with whole olive leaf extract or isolated oleuropein prior to being incubated with viral haemorrhagic septicaemia virus (VHSV). The supplementation reduced the ability of the virus to lead to infection to 10% for whole extract and 30% for oleuropein.
The researchers concluded that "…we propose that O. europaea could be used as a potential source of promising natural antivirals…"5
Oleuropein seems to inhibit the growth of pathogenic bacteria
This study tested the effectiveness of oleuropein from olive leaves at slowing growth of pathogenic bacteria. The researchers applied oleuropein to Mycoplasma, a genus of antibiotic-resistant bacteria that can cause pneumonia and other conditions. They found that oleuropein inhibited the growth of all tested mycoplasma species.
The researchers concluded that "Oleuropein was found to be effective also against M. fermentans and M. hominis strains, which are naturally resistant to erythromycin and frequently to tetracyclines."6
Dosage for Immunity
Most immunity-related studies of olive leaf extract are restricted to cell cultures, making it difficult to identify a relevant dose
Olive leaf supplements typically come in doses of 250 – 750 mg standarized to contain 6 – 20% oleuropein, taken 1-3 times daily
Supplements in Review Says
Olive leaf extract 250 – 750 mg standardized to 6-20% oleuropein daily for immunity.

We recommend olive leaf for boosting immunity and warding off infections. Cell culture and animal studies demonstrate that olive leaf extract has potent antiviral and antimicrobial activities, and also seems to be capable of boosting immune system activity.
Given the lack of clinical trials, it's best to follow supplement recommendations. Most olive leaf supplements are standardized to contain up to 20% oleuropein and come in 250 – 750 mg capsules.