Vitamin B1 is added to multivitamins to help the body generate energy and facilitate multiple essential processes.


As other essential nutrients, vitamin B1 is involved in multiple biological processes. Its most widely recognized function, however, is:
Energy production. Vitamin B1 plays an essential role in producing energy from carbohydrates and proteins.
Overview
First discovered in 1897, vitamin B1, also known as thiamine, exists in the body in a variety of forms, including its most active version – thiamin pyrophosphate (TTP). Like other B vitamins, B1's major role is to to help extract energy from food. More on B vitamins for energy.
Its other two major functions involve triggering reactions as a coenzyme and helping maintain effective brain and nerve signals. Without adequate amounts of vitamin B1, the body begins to experience a wide range of neurologic symptoms, including amnesia and seizures, such as occurs in Wernicke Korsakoff syndrome.1
However, vitamin B1 deficiency is relatively rare, and easily countered through proper nutrition. Whole grain cereals, pork, nuts, and beans are just some of the foods abundant in vitamin B1.2 Absorption of the vitamin can be inhibited, however, with excessive alcohol intake or a coinciding deficiency in folic acid.
Did you know? Whereas vitamin B1 is very stable when frozen, it becomes unstable when exposed to high heat and ultraviolet light.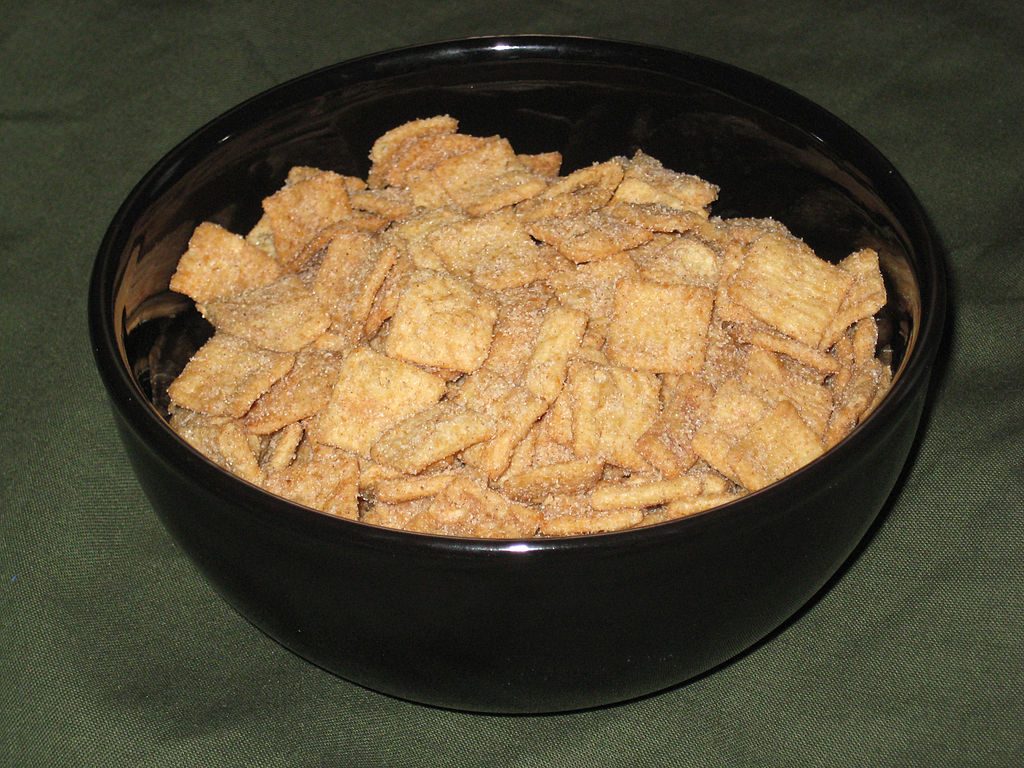 Recommended Dietary Allowances (RDAs) for Vitamin B1
| | | |
| --- | --- | --- |
| Age | Males | Females |
|  0 – 12 months |  0.2 – 0.3 mg |  0.2 – 0.3 mg |
|  1 – 8 years |  0.5 – 0.6 mg |  0.5 – 0.6 mg |
|  9 – 13 years |  0.9 mg |  0.9 mg |
|  14 – 18 years |  1.2 mg |  1.0 mg (1.4 mg for pregnancy, 1.4 mg for breast-feeding) |
|  19+ |  1.2 mg |   1.1 mg (1.4 mg for pregnancy, 1.4 mg for breast-feeding) |
Foods High in Vitamin B1
| | | |
| --- | --- | --- |
| Food | Serving Size | Amount per serving (mg) |
| Wheat germ cereal | 1 cup |  1.88 |
|  Pork | 3 ounces | 0.81 |
|  White rice (enriched) |  1 cup | 0.26 |
| Green peas | ½ cup | 0.21 |
|  Lentils |  ½ cup | 0.17 |
| Orange | 1 fruit |  0.11 |
How Vitamin B1 Supports General Health
Vitamin B1 is a key contributor to energy metabolism in the body, and its specific function is known to be:
Producing thiamin pyrophosphate
In a multi-step process, vitamin B1, along with magnesium, ATP, and several enzymes, synthesizes thiamin pyrophosphate (TPP). TPP, in turn, works as a coenzyme for four compounds involved in converting the carbs and proteins we eat into energy and biological molecules3:
Pyruvate dehydrogenase,

α

-ketoglutarate dehydrogenase, and branched-chain

α

-ketoacid dehydrogenase (BCKDH) are each critical for producing energy from branched-chain amino acids via the citric acid cycle., and also help with producing neurotransmitters and other important molecules4
Transketolase helps produce energy by facilitating the pentose phosphate pathway.5
Vitamin B1's Benefits as a Multivitamin
Most people get enough vitamin B1 from their diets and deficiency is rare, especially considering that many grains are fortified with vitamin B1. However, supplementing with a multivitamin that includes B1 is an easy way to be sure your levels meet the recommended daily intake.
Besides helping the body generate energy from the food we eat, vitamin B1 is also essential for the well-being of the brain through helping increase the uptake and release of neurotransmitters such as serotonin and glutamate, and other effects. 6
A brief history of vitamin B1's naming. The first name of vitamin B1 was aneurin, so called because of its reported ability to resist the development of plaques in nerves. In 1937, it was demonstrated to work as a cofactor for metabolizing pyruvate, and was then referred to as thiamine. Years later, it was classified as an essential B vitamin for its water-soluble nature.
Multivitamin Dosage
Multivitamins typically provide from 50 

–

 100 mg of vitamin B1, although as much as 1,000 mg have been used in clinical studies.
Health professionals recommending consuming at least 1.5 mg, and no official upper limit has been set for vitamin B1 dosage since it has few, if any, adverse side effects.
Supplements in Review Says
Vitamin B1 1.5 mg as part of a multivitamin.

Vitamin B1 is required for proper energy production. Vitamin B1's roles in energy production, brain health, and other essential functions warrants its inclusion in a multivitamin supplement.
Take at least 1.5 mg of vitamin B1. There is little to worry about when it comes to the safety of supplementing with vitamin B1, as long as at least 1.5 mg is ingested. Dosing with the more common 50 – 100 mg doses included in multivitamins is perfectly fine as well.