Vitamin B2 is required for energy production and proper function of two other B vitamins – B3 and B6.


Vitamin B2 helps create molecules that play important roles in various bodily processes, the most notable of which are:
Energy metabolism. Vitamin B2 is necessary to convert carbs, fat, and protein into energy for the body.
Vitamin B3 and B6 metabolism. B2 helps produce vitamin B3 and turn B6 into PLP – its active form.
Overview
Initially discovered in 1920, vitamin B2, also known as riboflavin, is one of eight water-soluble B vitamins. Most of the body's vitamin B2 content exists in the form of flavin adenine dinucleotide (FAD) and flavin mononucleotide (FMN). In these forms, vitamin B2 is able to assist a large variety of metabolic pathways important for normal functioning, including energy production and metabolism of two other B vitamins – B3 and B6. More on B vitamins for energy.
Vitamin B2 deficiency is frequently associated with headaches as well as heart and vision complications, although deficiency has mostly been eliminated in the U.S. since the widespread fortification of grains in the 1940s. Less than 6% of the American population is estimated to have insufficient (suboptimal, but not deficient) B2 levels.1
Did you know? One of the main reasons milk is no longer sold in glass bottles is because sunlight damages the vitamin B2 present inside.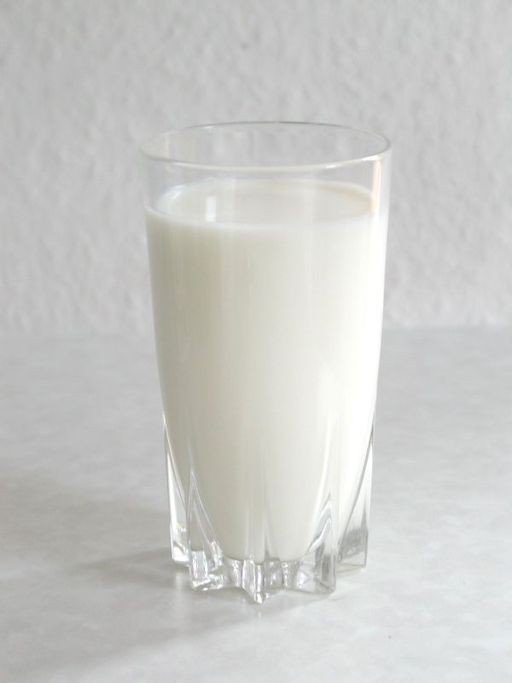 Recommended Dietary Allowances (RDAs) for Vitamin B
| | | |
| --- | --- | --- |
| Age | Males | Females |
| 0 – 12 months | 0.3 – 0.4 mg | 0.3 – 0.4 mg |
| 1 – 8 years | 0.5 – 0.6 mg | 0.5 – 0.6 mg |
| 9 – 13 years | 0.9 mg | 0.9 mg |
| 14 – 18 years | 1.3 mg | 1.0 mg (1.4 mg for pregnancy, 1.6 mg for breast-feeding) |
| 19+ | 1.3 mg | 1.1 mg (1.4 mg for pregnancy, 1.6 mg for breast-feeding) |
Foods High in Vitamin B2
| | | |
| --- | --- | --- |
| Food | Serving Size | Amount per serving (mg) |
| Milk (nonfat) | 8 ounces | 0.45 |
| Almonds | 1 ounce | 0.29 |
| Egg (cooked) | 1 large | 0.26 |
| Spinach | ½ cup | 0.21 |
| Chicken (dark meat) | 3 ounces | 0.16 |
| Bread (whole wheat) | 1 slice | 0.06 |
How Vitamin B2 Supports General Health
In the form of coenzymes FAD and FMN, vitamin B2 plays a critical role in a plethora of metabolic reactions in the body, namely:
Energy production
Once converted into its flavoenzyme form, vitamin B2 as FAD transfers electrons in a fundamental energy-making process known as the electron transport chain. FAD also helps breakdown dietary energy sources, including carbohydrates, lipids, and proteins.
B vitamin metabolism
The B2 coenzyme FMN is needed to convert vitamin B6 into its active form – pyridoxal 5′-phosphate (PLP). In addition, the conversion of the amino acid tryptophan into vitamin B3 in the liver requires the FAD coenzyme.
Antioxidant activity
The protein glutathione reductase requires FAD in order to activate glutathione, which is one of the body's major antioxidants. Thus, vitamin B2 ultimately enhances the body's capacity to protect itself against oxidative stress.2 3
Vitamin B2's Benefits as a Multivitamin
Although the large majority of people get enough vitamin B2 from their diets, it is still added to multivitamins as a form of nutritional insurance to be absolutely sure that your intake is sufficient to meet its biological functions – chiefly, energy production, metabolism of B3 and B6, and support of the body's antioxidant defenses.
Multivitamin Dosage
Multivitamins typically include 1.7 – 2 mg of vitamin B2.
Supplements in Review Says
Vitamin B2 1.7 mg as part of a multivitamin.

Vitamin B2 is essential to multiple fundamental processes. Vitamin B2 is a precursor for the coenzymes FAD and FMN, which are major contributors to the conversion of food into energy, the function of vitamin B3 and B6, and the body's defenses against oxidative stress.
The recommended intake of vitamin B2 is between 1.1 and 1.3 mg. Although you only need 1.1 – 1.3 mg as an adult, most multivitamins contain at least 1.7 mg of riboflavin.