Essential mineral zinc may modestly improve cognitive function.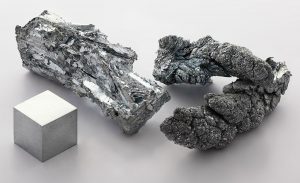 As an essential part of the human diet, zinc contributes to health on numerous fronts. It may particularly benefit brain health through:
Neuroprotection. Zinc may help keep the brain functioning effectively and protect it from cognitive impairment such as Alzheimer's.
Improving mood. Low zinc content has been tied to depression.
Overview
The essential mineral zinc is a core part of a healthy diet. It is critical for the proper functioning of basic processes — such as protein and DNA synthesis, reproduction, and neural signaling — since it naturally facilitates hundreds of enzymes inside the body.
As is the case with other natural minerals, including magnesium and calcium, zinc has been shown to play a wide amount of roles in the well-being of the mind and body including:
More recently, scientists and medical professionals have been looking into the potential of zinc to affect the brain in the way nootropics do. It has been used to help manage several mental health conditions associated with disruptions in attention span and memory, as well as to enhance cerebral well-being in general.
Zinc is easily accessible in a wide-range of foods, from meats and seafood to whole grains and legumes. As a result, supplementation with zinc is not quite as common as it is with other nootropic supplements.
Daily zinc intake. On average, males in the U.S. consume 13 mg of dietary zinc per day; women consume less, at 9 mg/day.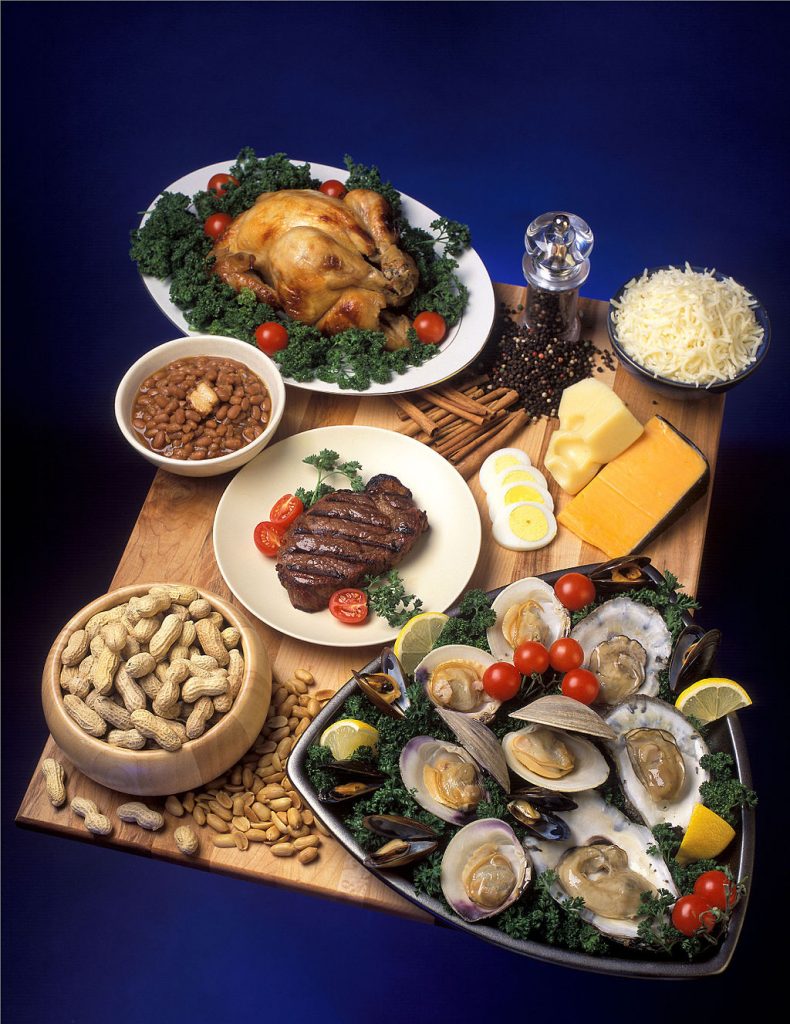 How Zinc Might Help the Brain
Neuroprotection
Zinc is viewed as a kind of double-edged sword regards brain health: an adequate concentration is needed in order to support neuronal functions, but high doses can be toxic. It has specifically been shown to protect the brain against the development of the protein amyloid beta, which form senile plaques inside of brains that hinder memory and learning.1
Recuperating microviscosity
One of the causes of Alzheimer's is an inability of platelet membranes to incorporate cholesterol and restore their microviscosity, and zinc has been shown to counter this action by bolstering platelet microviscosity.2
Zinc Nootropic Benefits & Uses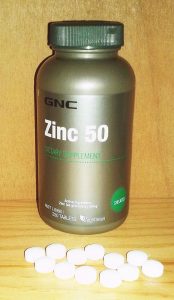 Zinc is not a classic nootropic, and so its nootropic benefits mostly rest in its fundamental role in brain functioning. However, research has shown that zinc may offer a minor contribution to brain health, which manifests itself in a list of improvements — including hyperactivity, impulsiveness, and socialization common to attention deficit hyperactivity disorder (ADHD) — especially when zinc deficiency is evident 3 4 5 These benefits have been shown to be enhanced when omega-3 fatty acids are added.6
Zinc may also help combat Alzheimer's.7 And low or inadequate levels of the mineral have further been shown to be correlated to mood disorders, especially depression.8
Big daily zinc doses of 450 mg or more can consequence in serious adverse side effects related to an imbalance in blood iron levels.
Research
Animal Research
Animal research has shown that zinc may: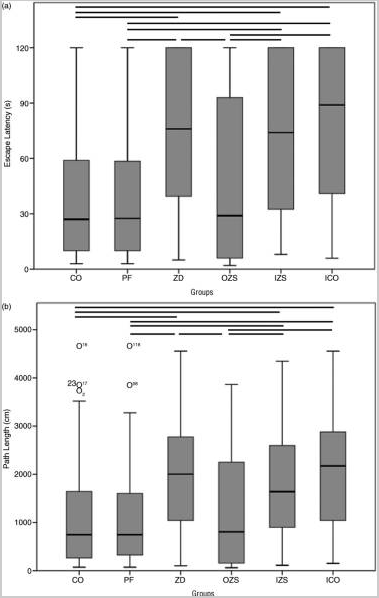 Human Research
Clinical studies have shown modest cognitive improvements with zinc supplementation.
Zinc (30 mg) may modestly improve cognition in people with Alzheimer's
In this open-labelled pilot invesitgation, 6 patients with Alzheimer's were given 30 mg of zinc supplements every day for up to 12 months. Zinc supplementation led to modest cognitive improvement on 4 out of 6 patients.
The researchers concluded that "it may be premature to single out zinc as a causal agent in AD."12
Zinc may improve neurologic recovery from brain injury
In this randomized, double-blinded, controlled investigation, 68 patients with severe closed head injury were given either a standard zinc therapy control or a zinc supplement for 1 month. The control led to a 26% mortality rate and the zinc supplement led to a 12% mortality rate. Zinc supplementation also resulted in significantly improved motor ability compared to the control.
The researchers concluded that "zinc supplementation during the immediate postinjury period is associated with improved rate of neurologic recovery… for patients with severe closed head injury."13
Zinc (40 mg) may help reduce hyperactivity, impulsivity, and impaired social behavior in ADHD
In this randomized, double-blinded, placebo-controlled investigation, 400 patients with ADHD were given either a placebo or 150 mg of zinc sulfate (40 mg of elemental zinc) every day for 12 weeks. Zinc sulfate was found to significantly reduce hyperactive, impulsive and impaired socialization symptoms compared to the placebo, but there were no notable changes to attention deficiency. The supplement was well-tolerated and had no serious adverse side effects.
The researchers concluded that "zinc monotherapy was significantly superior to placebo in reducing symptoms of hyperactivity, impulsivity and impaired socialization in patients with ADHD."14
Zinc (15 mg) may help manage ADHD in children
In this randomized, double-blinded, placebo-controlled investigation, 44 children with ADHD were given methylphenidate, 55 mg of zinc sulfate (15 mg of elemental zinc), zinc sulfate with 1 mg of methylphenidate, or a placebo every day for 6 weeks. Symptoms of ADHD improved with zinc sulfate supplementation compared to the placebo.
The researchers concluded that "zinc as a supplementary medication might be beneficial in the treatment of children with attention-deficit hyperactivity disorder."15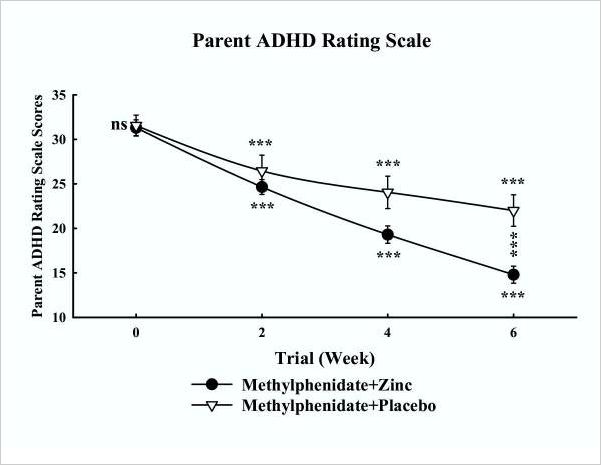 Nootropic Dosage
Successful clinical research studies have used from 15 – 40 mg of pure zinc per day.
Typical zinc supplements range from 15 – 40 mg of elemental zinc per day. The most popular form to buy is zinc sulfate, of which 55 mg contains 15 mg of elemental zinc.
Many zinc supplements come in a
stack
with another metal known as
cadmium
due to their chemical similarity. Zinc-gluconate products contain the lowest amount of cadmium and should be favored for long-term use to avert kidney failure from prolonged exposure to high levels of cadmium.
Available Forms
Supplements in Review Says
Zinc 15 mg as a nootropic.  
Zinc may have modest cognitive benefits. Zinc is essential for crucial bodily processes. Maintaining a steady consumption of zinc, whether through food or supplements, promotes healthy cognitive development and function.
Start with 15 mg of zinc per day. We recommend starting with a daily intake of 15 mg of zinc as a supplemental tablet or in everyday zinc-containing foods.