Revered sports supplement creatine helps maximize muscle gains from resistance training and may potentially aid in recovery.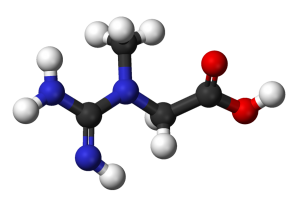 The organic compound creatine has a long history of use in athletic nutrition. It has specifically been shown to carry such potential post workout benefits as:
Improving muscle and strength gains. Creatine helps you train harder, resulting in improved muscle and strength gains.

Potentially enhancing muscle recovery. Limited evidence suggests that creatine may aid muscle recovery by reducing exercise-induced damage.
Overview
Creatine is a naturally occurring compound produced by the body and also available in food. The large majority of creatine is found in skeletal muscle —with minor quantities distributed in the brain and blood—which is why it was named after the Greek word for meat.
Creatine's primary function is to help sustain adenosine triphosphate (ATP) supplies in muscle tissue, which is the body's main source of energy. As such, supplementing creatine can help increase performance during high-intensity exercise that rapidly drains ATP.
Creatine is arguably the most widely consumed and effective workout supplement worldwide, especially for those seeking to improve muscle mass, such as bodybuilders. More than simply a means of improving high-intensity performance, early research suggests that creatine might also enhance muscle recovery, boost testosterone levels, and enhance brain function.1
Creatine can be taken at any time. Although fitness enthusiasts will often recommend taking creatine specifically pre or post workout, research suggests that timing of creatine consumption does not matter. This is because taking creatine daily at sufficient doses (5 g) will maximize muscle creatine levels.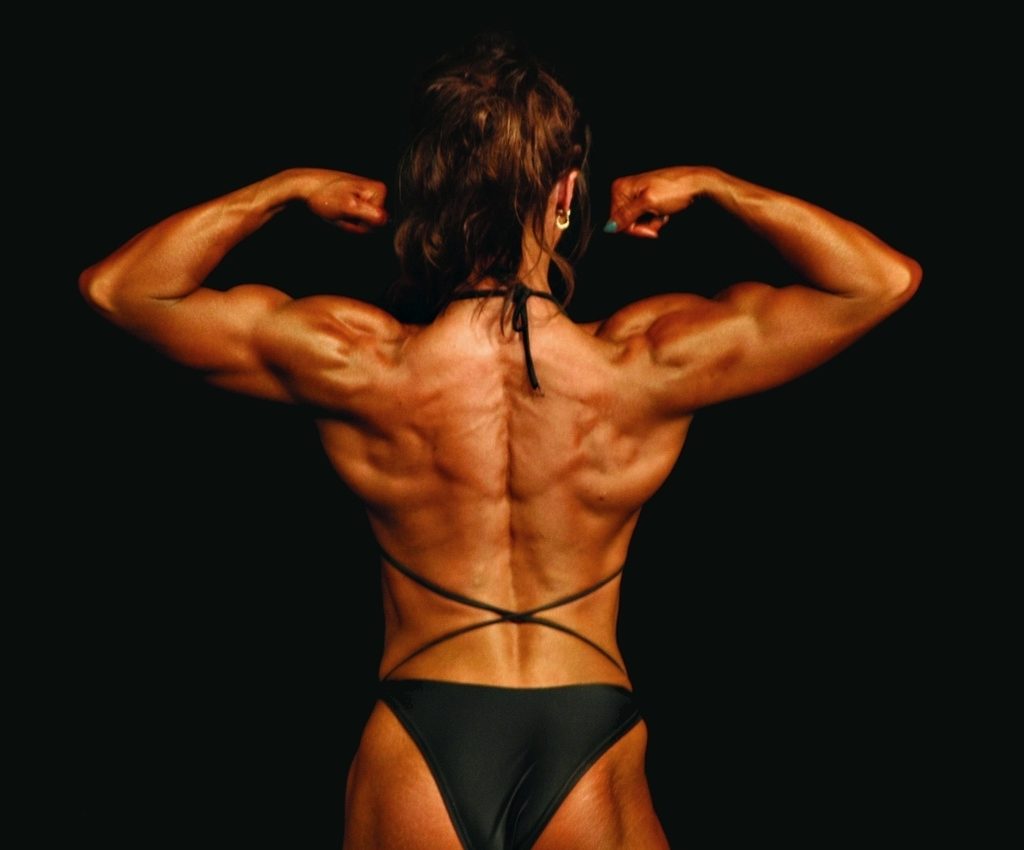 How Creatine Might Help Post Workout Formulas
Protecting muscles from oxidative stress
One of the consequences of working out is oxidative stress, which can damage muscles. Creatine has been suggested to reduce muscle damage and inflammation caused by exercise-induced oxidative stress, ultimately aiding in muscle recovery.2
Potential modulation of proteins regulating muscle growth
Early research indicates that creatine may be capable of stimulating muscle growth by affecting several proteins that govern muscle mass. Researchers suggests several mechanisms:
Decreasing myostatin—a muscle growth inhibitor
Stimulating the expression of insulin-like growth factor 1 (IGF-1)—a protein that promotes muscle growth3 4
Triggering myosin heavy chain (MHC)—a protein that facilitates muscle protein synthesis5
However, whether this effect is simply the result of improved anaerobic performance or a separate set of biological mechanisms remains unknown.
Creatine's Post Workout Benefits & Uses
Although creatine does not need to be taken specifically after a workout, it does provide several post-workout benefits when taken regularly. First and foremost, creatine results in larger muscle mass and strength gains through the simple fact of allowing you to workout longer and/or at higher intensity. This effect has been consistently demonstrated by clinical research.
There is also some early evidence that creatine may aid post-workout muscle recovery by reducing exercise-induced muscle damage, resulting in tangible benefits such as reduced soreness after a strenous workout. 6 7
Creatine is best suited for anaerobic exercise.
As a performance supplement, creatine is ideal for short-term, high-intensity exercise lasting 150 seconds or less.
8

Research
Animal Research
Creatine supplementation has consistently been cited as benefiting the growth, strength, and overall well-being of muscle tissue in animals. Some of the main post workout advantages include:
Human Research
Numerous clinical studies have demonstrated creatine's capacity to bolster muscle mass after resistance training, and potentially improve muscle recovery.
Creatine may increase muscle mass gains of resistance training
In this double-blind investigation, 27 males were divided into 3 groups: control, resistance training with placebo, and resistance training with creatine. The training was 3 days a week for 8 weeks and consisted of 3 sets of 8-10 reps of strength testing. Creatine with resistance training was found to result in larger muscle gains than training alone, an effect the researchers attributed to decreased levels of myostatin.
The study concluded that "the present study is the first to demonstrate that decreasing myostatin and inhibiting its function by GASP-1 may play important role in increasing muscle strength and mass by resistance training, and supplementation with creatine resulted in greater increases in muscle mass and strength, and this improvements were accompanied by more decreased myostatin levels."11
Creatine (10 g) may increase muscle mass gains for bodybuilding
In this double-blind investigation, 14 bodybuilders were given either a placebo or 10 grams of creatine every day while training 3 days a week throughout a 6-week period. The creatine group gained nearly twice the body mass of the placebo group (4.3 kg versus 2.1 kg) as well as twice the muscle girth, especially in the chest, thighs, and biceps.
The study concluded that "the 6-week oral administration of creatine (10 g daily) to bodybuilders…brought about significantly greater increases in body mass and some body circumferences compared with the control group, both in the relaxed and contracted muscle states."12
Creatine (20 g) may reduce muscle damage after intense exercise
In this randomized study, 8 triathletes received either a placebo or 20 grams of creatine daily for 5 days and then participated in an extremely rigorous physical competition known as the Ironman triathlon. Creatine supplementation was reported to reduce creatine kinase (CK) and lactate dehydrogenase (LDH) levels, both of which are markers of muscle damage.
The study concluded that "CrS presented a protective effect on muscle injury induced by strenuous contractile activities."13
Creatine may enhance strength and body composition after heavy resistance exercise
In this randomized, double-blind investigation, 28 seniors completed a whole-body resistance exercise program 3 times a week for a total of 14 weeks. In addition, participants either took a placebo or 5 grams of creatine monophosphate daily. Creatine supplementation resulted in significant increases in fat-free body mass, improvements in all strength and functional exercises, and increases in knee extension strength.
The study concluded that "the addition of CrM supplementation to the exercise stimulus enhanced the increase in total and fat-free mass, and gains in several indices of isometric muscle strength."14
Creatine seems to enhance muscle mass gain, strength, and performance when taken during resistance training
This meta-analysis examined the impact of creatine supplementation during a period of regular resistance training on a total of 357 older adults. Creatine was found to significantly increase fat-free body mass, improve chest and leg press performance, and improve knee extension compared to the placebo.
The researchers concluded that "the results from this meta-analysis are encouraging in supporting a role for Cr supplementation during RT in healthful aging by enhancing muscle mass gain, strength, and functional performance over RT alone."15
Creatine may increase muscle mass and arm strength after strength training
In this double-blind investigation, 23 experienced weight lifters were given either a placebo or 5 grams of a creatine monohydrate drink daily for 5 days and then 2 grams every day after that throughout their strength training. Arm flexion and fat-free body mass increased significantly more for the creatine group than that of the placebo.
The study concluded that "creatine supplementation during arm flexor strength training lead to greater increases in arm flexor muscular strength, upper arm muscle area, and fat-free mass than strength training alone."16
Dosage for Post Workout
Research studies most frequently use a creatine "loading" protocol for which a 20 – 25 gram (or 0.3 gram/kg body weight) creatine monohydrate is taken as 4 – 5 daily doses for up to a week, after which a steady daily dose of 3 – 5 grams (0.03 g/kg) is taken
The typical daily supplemental dose is 5 grams, which maintains maximum muscle creatine levels
Creatine monohydrate is the most popular due to its heavy clinical backing. Check out the various other types of creatine supplements here.
Supplements in Review Says
Creatine monohydrate 5 g daily.

We highly recommend creatine for post workout recovery. With tons of research supporting the safety and efficacy of supplemental creatine, we recommend it as arguably the most potent, safe way to boost muscle gains after workouts, and potentially improve muscle recovery.
Stick with 5 grams of creatine monohydrate daily.  Creatine monohydrate is the preferred form of supplemental creatine and seems to be most effective when taken at 5 g daily.