The nutritious oat plant wields solid potential for relaxation and stress relief.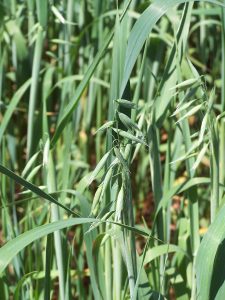 Herbal medicine has used the oat plant for a wide range of ailments. Oat straw can help relieve stress by:
Reducing anxiety. Oat straw supplementation has been shown to promote relaxation and ease anxiety.
Overview
The oat plant, Avena sativa, is a type of cereal grain that originates from the Mediterranean and has been referred to by many names, including common oat, green oat, wild oat, and oat straw. It is one of the earliest crops known to man and has been used as a food source and animal fodder for centuries.
Oat straw has a rich nutritional profile that includes vitamins, fiber, and minerals that have helped foster its reputation as a healthy food.1 Oat straw also appears to contain some immune-boosting compounds, namely saponins (avenacosides A and B), flavonoids, alkaloids (gramine and avenine), Vitamins B1, B2, D, E, and carotene.
Oat straw has been used in herbal and folk medicine to treat insomnia, nervous exhaustion, and weakness of the nerves; oat tea and tinctures have been taken to manage inflammatory disorders, such as rheumatism; and oat baths were frequently used to reduce anxiety and irritating skin conditions.
Practically all parts of the oat plant have some health benefit:2:
Leaves and stem (straw). The grassy part of the oat plant may have 
nootropic-like effects.
Seeds (oats). Oats are included as a nutritional staple in many diets.
Bran. The outer layer of oats has been used to make medicine.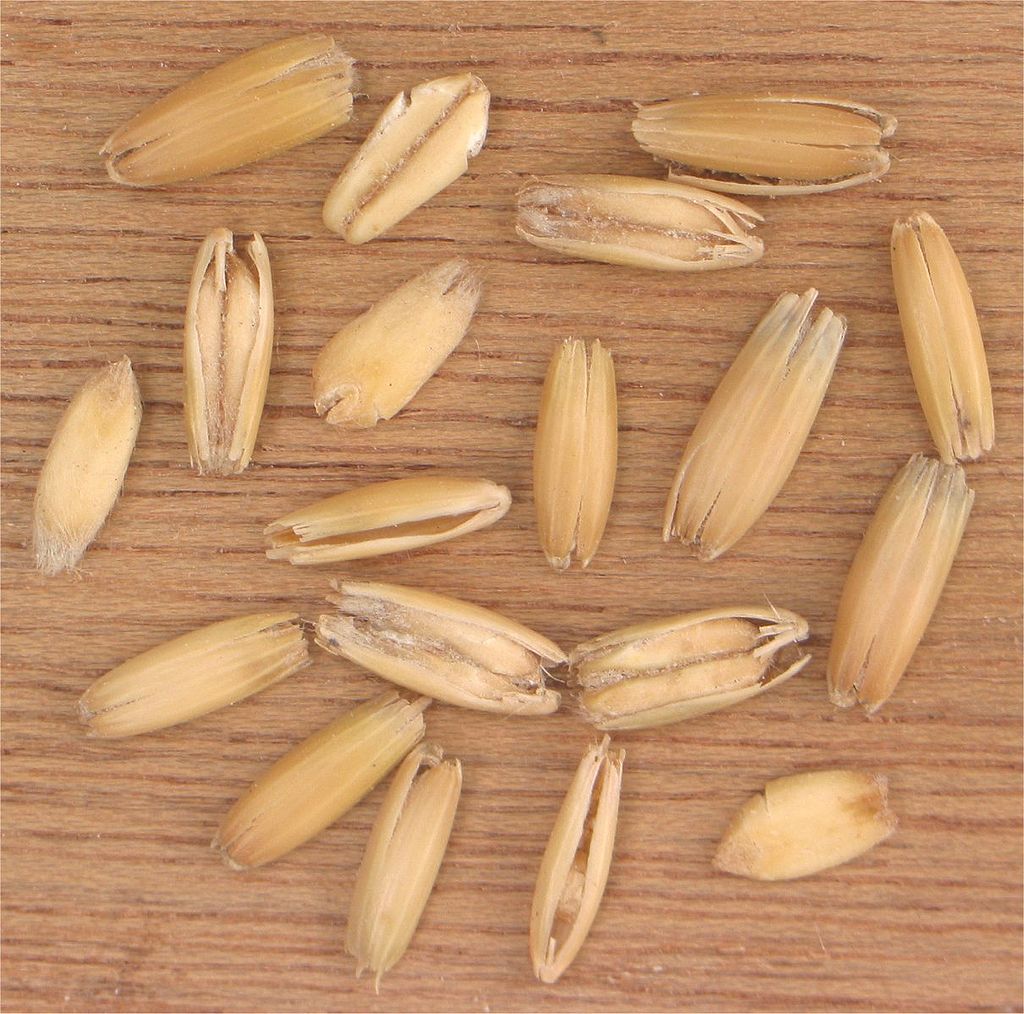 How Oat Straw May Help With Stress
The exact mechanism behind oat straw's ability to relieve stress is still being investigated. A couple of working theories are detailed below.
Boosting brainwave activity
The calming effects of oat straw draw from its bountiful store of phytochemicals, which seem not only to induce relaxation by increasing alpha 1 brain waves, but also reduce anxiety by increasing beta 1 brain waves.3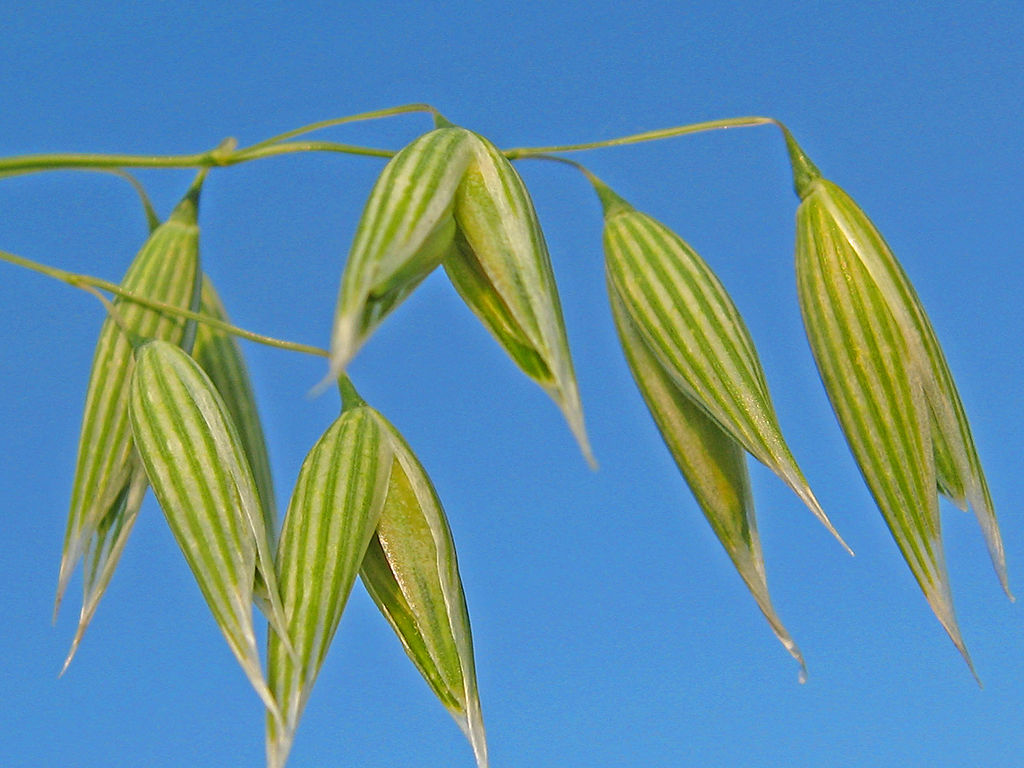 Oat Straw Benefits & Uses for Stress
Oat straw supplements are typically used to reduce anxiety, promote relaxation, and make it easier to fall asleep. Although these uses don't have a lot of research backing, what few studies have been done so far indicate that oat straw is capable of calming the mind.
Oat straw can help smokers quit the habit. A number of studies have shown that liquid oat straw extracts alleviate nicotine withdrawal.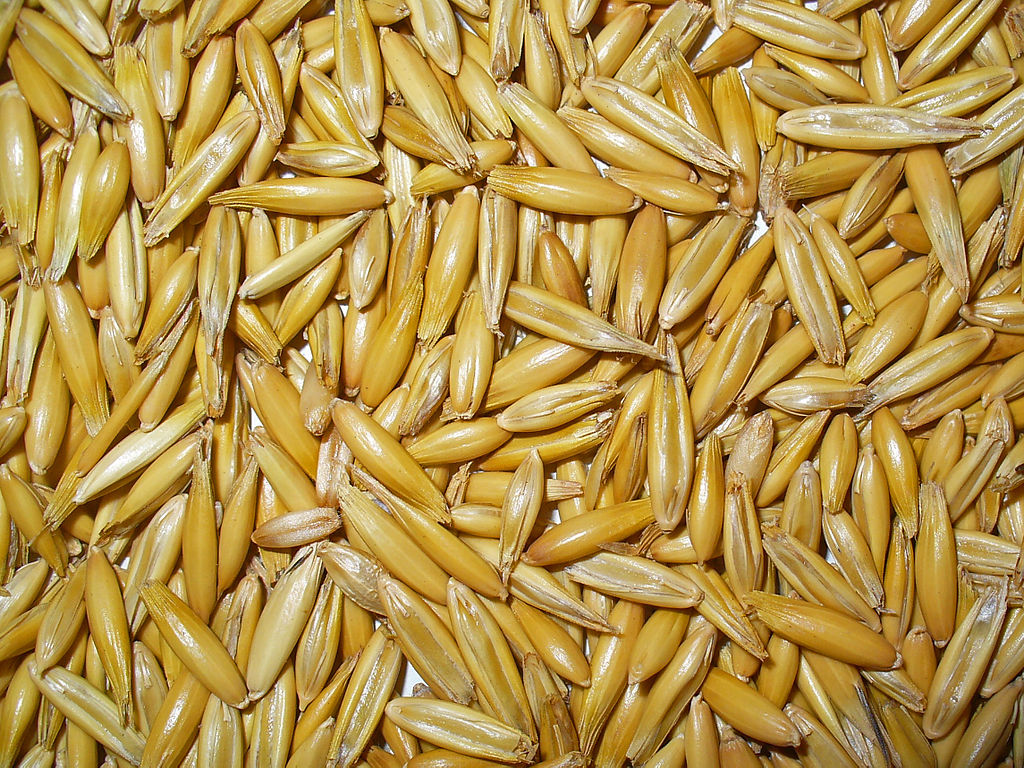 Research
Animal Research
Oat extract (10 g/kg) may improve body's response to stress
In this study, rats were given a wild green oatstraw extract at 10 g/kg or 100 g/kg of body weight and made to complete an elevated plus maze, forced swimming, conditioned avoidance response, and tetradic encounter. Compared to the control and high dose groups, the low dose group demonstrated an enhanced response to stress along with behavior improvement. No side effects were observed.
The researchers concluded that "the low dose led to an improvement of active stress response, an enhancement of shock avoidance learning and an increased synchrony in social behaviour."4
Human Research
Mix of lavender, hops, lemon balm, & oat may induce relaxation and reduce anxiety
In this randomized, placebo-controlled, double-blind investigation, 16 adults were given either 2 lozenges containing a combination of 4 herbs (lavender, hops, lemon balm, and oat extracts) or a placebo. Compared to the placebo, the lozenge was found to induce relaxation (increased alpha 1 activity) and reduce anxiety (increased beta 1 activity).
The study concluded that "the changes as observed after the application of this herbal composition are therefore in line with the idea of having induced a state of relaxation and regeneration…one could expect from the ingestion of this lozenge to better cope with psychological and emotional stress."5
Dosage for Stress
Research studies tend to use between 500 and 1000 mg of oat straw extract
Standard supplemental capsules range from 300 – 600 mg (up to 4 grams)
Supplements in Review Says
Oat straw extract, 1000 mg for stress.

Oat straw is a natural relaxant that may reduce anxiety. Although research is scarce, oat straw does seem to have some anti-stress potential.
Doses of 1000 mg should be sufficient to see an effect.  We recommend starting with oat straw capsules at 1000 mg for stress relief.