Popular aromatherapy mint, lemon balm, may be a model organic stress reliever.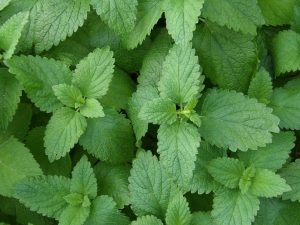 Lemon balm is a mint whose aroma and oil have long been believed to imbue relaxant properties. It may particularly help relieve stress by:
Promoting GABA activity. Lemon balm extracts have been reported to help in reducing stress and anxiety by boosting GABA levels.
Overview
Native to Europe and the Mediterranean and now naturalized in the Americas, lemon balm (Melissa officinalis) is a perennial plant that grows mint leaves and white flowers full of nectar.
Lemon balm is often considered an herbal Jack-of-all-trades; it's used to attract bees for honey-making, grown as an ornament, included in food recipes as flavoring, and offered as a remedy in traditional herbal medicine. It has been prescribed for the management of gastrointestinal complications, blood sugar irregularities, skin sores, and a myriad of health conditions affecting the nervous system. More on lemon balm as a nootropic.
Recent developments in lemon balm research favor its supplemental use to relax the body and mind. Its sedative properties make it an especially viable sleeping aid as well as a potential stress reliever.1 More on lemon balm for sleep.
Lemon balm essential oil is popularly used in aromatherapy to ease tension and mitigate memory loss, including
Alzheimer's
.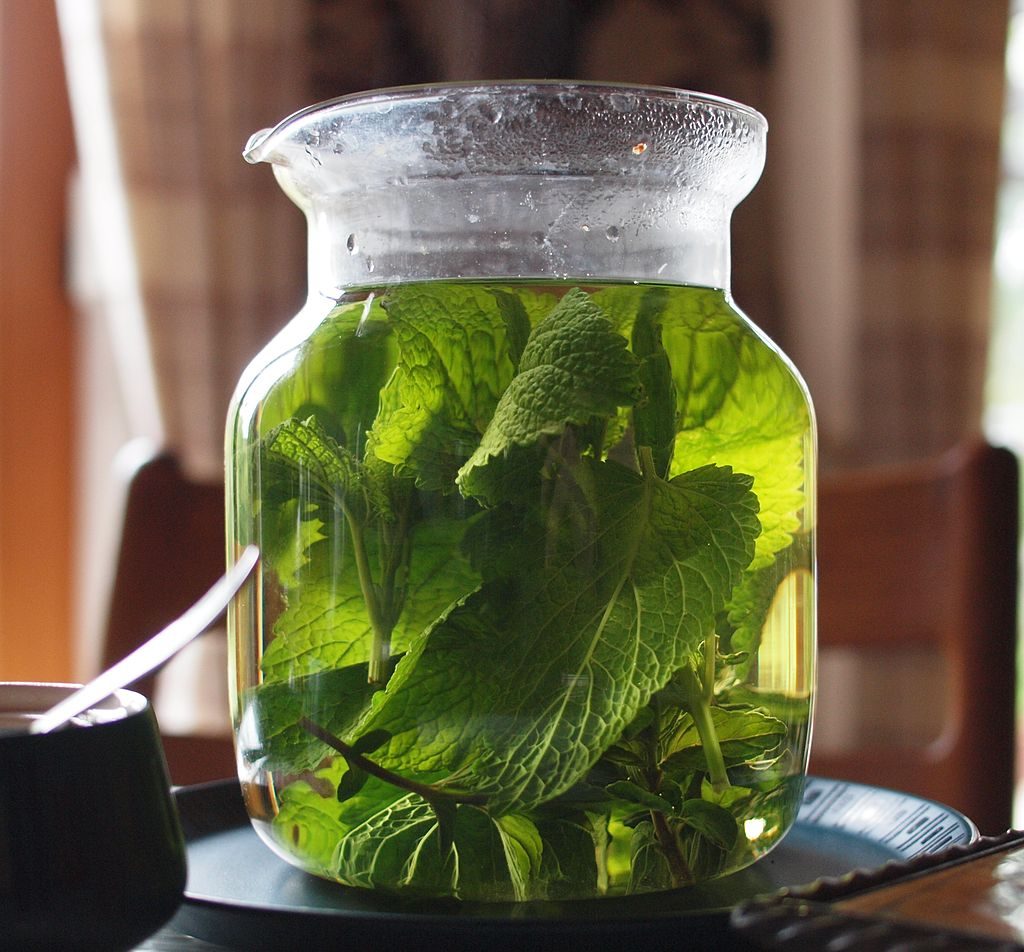 How Lemon Balm Might Help With Stress
Inhibiting GABA-T
An extensive variety of bioactive ingredients in lemon balm have demonstrated anxiolytic activity, with oleanolic acid, ursolic acid, and rosmarinic acid spearheading the way. Collectively, they have been shown to inhibit the activity of an enzyme known as GABA transaminase (GABA-T) that is notorious for hindering the calming properties of gamma aminobutyric acid (GABA). Inhibiting GABA-T may increase GABA production and function in the brain.2
Lemon Balm Benefits & Uses for Stress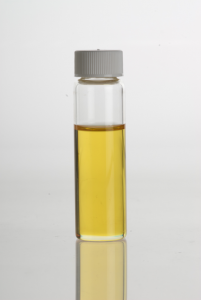 The legendary soothing ability of lemon balm has been repeatedly corroborated by scientific research.3 Not only has lemon balm demonstrated a capacity to relax the body and mind, but also promote anti-anxiety and anti-depressant effects. Some researchers have gone so far as to suggest its comparability to leading anti-anxiety drugs, particularly for its high content of rosmarinic acid.4 5
Its prominent role in herbal medicine has further led to its use to reduce agitation, enhance mood, and improve overall quality of life. Above all, it is inhaled by aromatherapy practitioners to establish a tranquil state of being.
Research
Animal Research
Animal research indicates that lemon balm may serve as a stress reliever by:
Human Research
Lemon balm has shown to attenuate stress and anxiety in multiple clinical studies.
Lemon balm (600 mg) may increase calmness
In this randomized, double-blind, placebo-controlled study, 18 volunteers were given either a placebo, 300 mg of lemon balm, or 600 mg of a lemon balm extract on separate days. The 600 mg lemon balm group was found to have significantly higher improvements in mood after stress simulation than the other groups.
The study concluded that a "600-mg dose of Melissa ameliorated the negative mood effects of the DISS, with significantly increased self-ratings of calmness."12
Lemon balm (300, 600, 900 mg) may boost sensations of calm
In this randomized, double-blind, placebo-controlled investigation, 20 participants took either a placebo or 300, 600, or 900 mg of lemon balm extract everyday for 7 days. Self ratings of calmness were found to increase as early as 1 hour after ingestion of lemon balm, with the strongest impact in the 300 mg group.
The study concluded that "self-rated 'calmness,' as assessed by Bond-Lader mood scales, was elevated at the earliest time points by the lowest dose."13
Lemon balm (600, 1000, 1600 mg) may improve mood
In this randomized, placebo-controlled, double-blind investigation, 20 participants were administered single doses of 600, 1000, and 1600 mg of encapsulated dried lemon balm leaf or a matching placebo. Increased calmness was noted at the 1, 3, and 6 hour timepoints, with the 1600 mg having the strongest effect.
The researchers concluded that "Melissa officinalis at or above the maximum employed here can improve cognitive performance and mood."14
Lemon balm as Cyracos® (600 mg) may significantly reduce anxiety and related symptoms
In this cohort investigation, 20 adults wth mild to moderate anxiety and sleeping complications were given 600 mg of a lemon balm extract known as Cyracos® every day (300 mg at breakfast + 300 mg at dinner) for a total of 15 days. Cyracos® was found to reduce anxiety and related symptoms by as much as 18%, as well as decrease insomnia by 42%.
The study concluded that "chronic administration of Melissa officinalis L. relieves stress-related effects."15
Dosage for Stress
Successful clinical research studies use from 300 – 1600 mg of lemon balm.
Typical supplements range from 300 – 1500 mg doses taken 3 – 5 times daily.
Available Forms
Leaf extract standardized to at least 5% rosmarinic acid in the form of capsules, softgels, or tablets
Crude or dry leaf lemon balm
Tincture
Essential oil
Loose or bagged tea, taken either hot or iced
Supplements in Review Says
Lemon balm 300 – 600 mg for stress.  
Lemon balm is an ideal organic supplement for stress relief. Lemon balm is safe, widely available, and clinical proven to facilitate stress relief, as well as reduce anxiety and uplift mood.
Take standardized lemon balm extracts. Lemon balm may be most effective for stress relief when consumed at 300 – 600 mg doses of extract standardized to at least 5% rosmarinic acid. Research has also identified a considerably pronounced relaxing effect when it is taken with other stress relieving organic herbs.