Popular American herb passionflower may alleviate stress through anxiety reduction.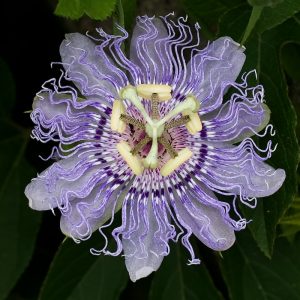 Passionflower is a classification of over 500 flowering plants, one of which, Passiflora incarnata, is believed to possess such properties beneficial to stress relief as:
Reducing anxiety. Passionflower has been demonstrated to reduce anxiety and promote calmness.
Alleviating pain. Passionflower may have analgesic properties.
Overview
The passionflower group of flowering plants includes over 500 species, one of which – Passiflora incarnata – is known to possess health benefits. Also known as maypop, this passionflower plant is native to North America, and has been used by both Native Americans and later European settlers for its nootropic qualities.
More specifically, the leaves and roots of passionflower are traditionally esteemed for their ability to relax the body and were used to manage insomnia, hysteria, epilepsy, and pain.1
Passionflower's calming effects are also responsible for its use as a stress reliever, sleep aid, and a supplement for brain health. It has been sold over-the-counter for more than century in the U.S.
Passionflower has been 
generally recognized as safe
(GRAS) by the U.S. Food and Drug Administration (FDA) for inclusion in foods and application for short-term medicinal purposes.
2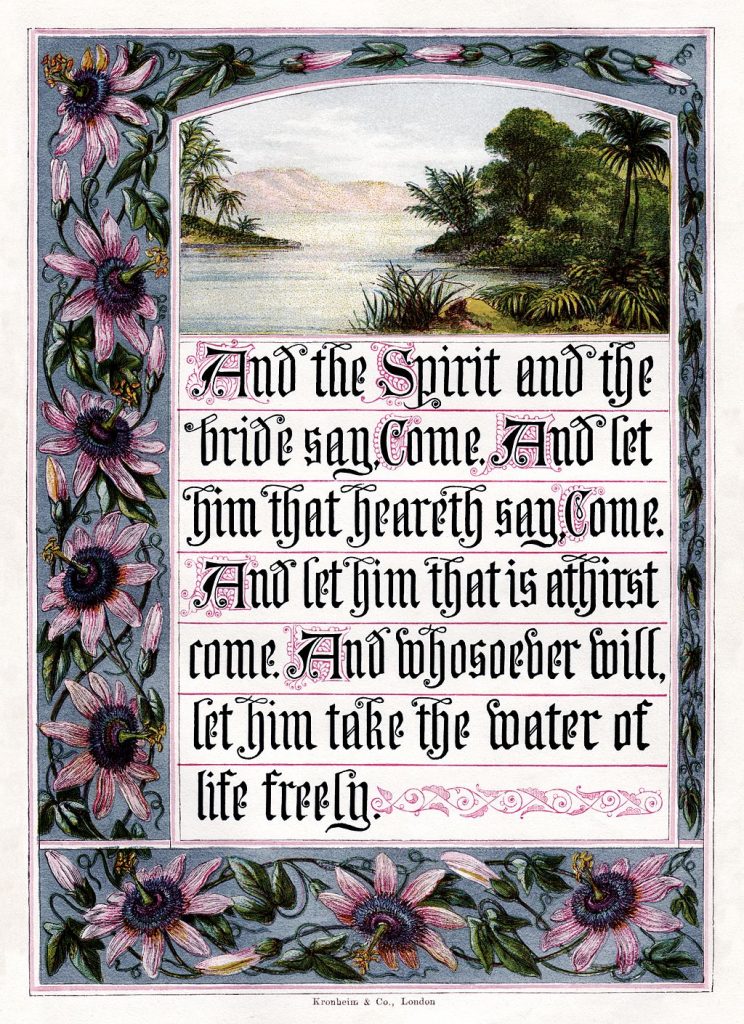 How Passionflower Might Help With Stress
Promoting GABA activity
The most probable mechanism guiding the anxiolytic effects of passionflower is increased activity of gamma-aminobutyric acid (GABA). As the key inhibitory neurotransmitter in the brain, GABA lowers anxiety and promotes relaxation by reducing neuron firing.3 4 5 Chrysin, the standout biochemical in passionflower, has demonstrated a particular penchant for anxiogenic and anticonvulsant effects by stimulating GABA.6 7 Stimulating the GABA response has also been reported to attenuate pain.8
Passionflower Benefits & Uses for Stress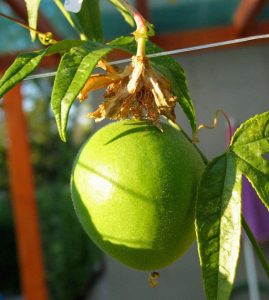 Numerous research studies have noted the anxiolytic, sedative, and pain-relieving properties of passionflower, which may be applied in order to:
Collectively, these benefits may help relieve stress. An interesting use of passionflower in recent years has been as an adjuvant treatment for opiate withdrawal, based on the claim that its ability to trigger the GABAergic mechanism may counteract the GABA-inhibiting activity of opioids.
Passionflower may cause adverse side effects and interactions when combined with standard drugs used for sedation, depression, and blood thinning. Passionflower should be taken under the watchful eye of a health care provider for people with such conditions.
11
Research
Animal Research
Animal research has demonstrated that passionflower may be able to:
Promote sedation and induce sleep. Passionflower extracts were shown to impart anxiolytic and sedative effects that induced sleep in mice.12
Human Research
Clinical studies repeatedly demonstrate the effectiveness of passionflower in reducing anxiety triggered by a wide-range of causes.
Passionflower (45 drops) may help with generalized anxiety disorder
In this randomized, double-blind, placebo-controlled study, 36 patients with generalized anxiety disorder were given a placebo, 45 drops of passion flower extract, or 30 mg of oxazepam every day throughout a 4-week period. Both passionflower and oxazepam were effective at treating GAD compared to the placebo, although oxazepam led to some impairment of job performance.
The study concluded that "Passiflora extract is an effective drug for the management of generalized anxiety disorder."17
Passionflower (60 drops) may help relieve anxiety due to opiate withdrawal
In this randomized, placebo-controlled, double-blind investigation, 65 opiate addicts were given a placebo, 0.8 mg of clonidine, or 60 drops of a passionflower extract every day for 14 days. Both clonidine and passionflower were found to treat physical symptoms of withdrawal equally effectively, but passionflower demonstrated a significant superiority over clonidine and the placebo in managing mental symptoms, including anxiety.
The study concluded that "passiflora extract may be an effective adjuvant agent in the management of opiate withdrawal."18
Passionflower as Passipy™ (500 mg) may reduce preoperative anxiety
In this randomized, placebo-controlled investigation, 60 surgery patients were given either a control anxiolytic or 500 mg of passionflower as Passipy™ 90 minutes before surgery. Based on a numerical rating scale (NRS), patients who took passionflower had significantly lower anxiety levels than those taking the control.
The study concluded that "oral premedication with Passiflora incarnata 500 mg reduces preoperative anxiety without inducing sedation or changing psychomotor function."19
Dosage for Stress
Passionflower dosage varies widely from one successful clinical study to the next, making dosage recommendations difficult.20
Typical supplemental capsules come in 350 mg – 1050 mg doses, taken 2 – 3 times daily.
Using passionflower in conjunction with other calming herbal supplements, such as 
valerian
,
hops
,
chamomile
, 
kava
, or
skullcap
, may help enhance its stress-relieving effects.
21
Available Forms
Passionflower supplements can come in the form of tablets, capsules, teas, and liquid extracts and tinctures.
Supplements in Review Says
Passionflower extract 350 – 400 mg for stress.

Passionflower may relieve stress by reducing anxiety. Early research indicates that passionflower can reduce anxiety – one of the central contributors to stress.
Start with 350 mg capsules of passionflower. The varying concentrations of bioactive ingredients in passionflower supplements makes it difficult to pinpoint optimal dosage. We suggest beginning with 350 mg capsules daily and increasing the dose from there on a per need basis.