Kanna herb seems to confer anxiolytic and antidepressant effects.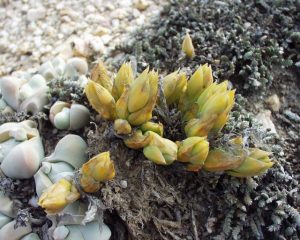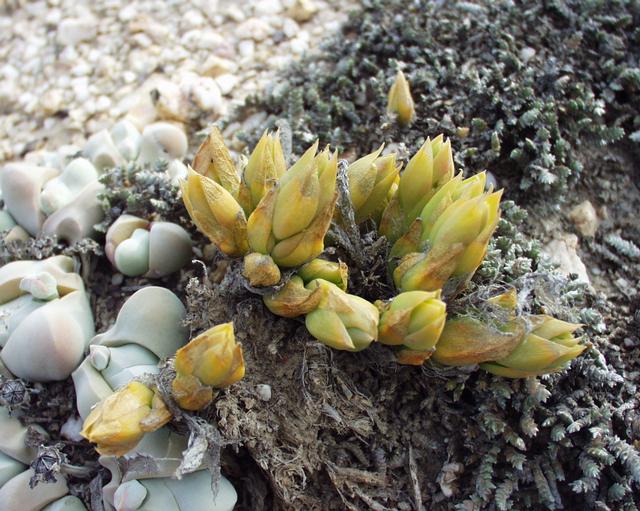 The mood-altering kanna plant has been historically used to relieve pain and boost brain function. Research is now finding that it may also provide such benefits for stress relief as:
Reducing anxiety. Kanna has demonstrated anxiolytic and stress-relieving effects.
Enhancing mood. Kanna seems to have a euphoric effect as well as help with depression.
Overview
Kanna (Sceletium Tortuosum) is a miniature groundcover plant native to South Africa. It was historically ground into a powder or chewed in order alleviate pain and improve mood.
Current advancements in kanna research have identified its nootropic properties. It has predominantly been shown to enhance cognitive function, and may also help with Alzheimer's and other conditions linked to memory loss. There is also emerging evidence supporting its role as a stress reliever, specifically through reducing anxiety and depression.
The leaves and roots of kanna carry most of its primary bioactive compounds, which consists of a collection of alkaloids with psychoactive qualities1, including:
4′-O-demethylmesembrenol
mesembrenol
mesembrenone
mesembrine2
Did you know?
 Kanna was formerly used to alleviate excessive barking in dogs and meowing in cats caused by mental distress.
3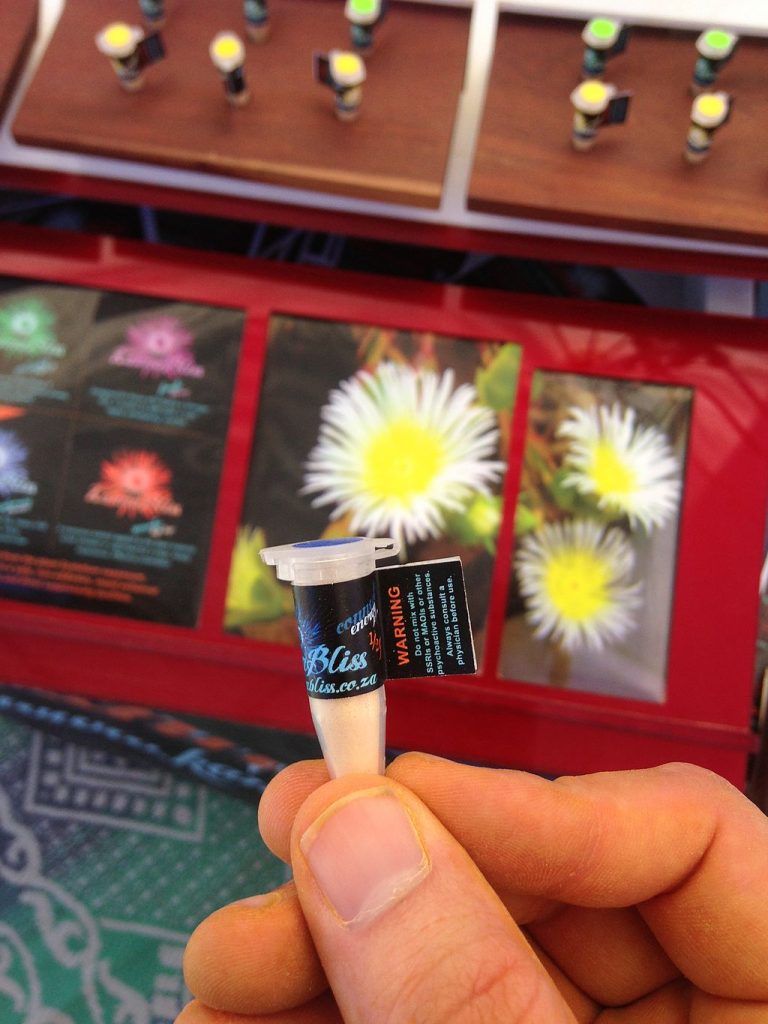 How Kanna Might Help With Stress
Kanna is believed to influence various parts of the brain, including the amygdala—the brain's center for processing emotions—through:
Blocking serotonin reuptake
Serotonin is often viewed as one of the premier mood-enhancing neurotransmitters. Kanna was shown to have inhibitory effects on serotonin transporters – the same method used by SSRI antidepressants – which decreases the reuptake of serotonin and thus increases its bioavailability.4
Blocking PDE4

Phosphodiesterase 4 (PDE4) is an enzyme that breaks down cyclic adenosine monophosphate (cAMP), a molecule involved in a wide range of processes including brain function. Similar to other PDE4 inhibitors, kanna seems to reduce the activity of this enzyme, an effect that may help with depression, anxiety, and other mental issues.
Kanna Benefits & Uses for Stress
Kanna is believed to have potential medicinal use as well as impart a variety of health benefits tied to stress relief, including5:
Anxiety reduction
General relaxation
Mood enhancement, especially in cases of depression
Kanna is also taken as a hot drink to ease tension, relax the body, and relieve pain, and as a natural chew to improve digestion and suppress hunger.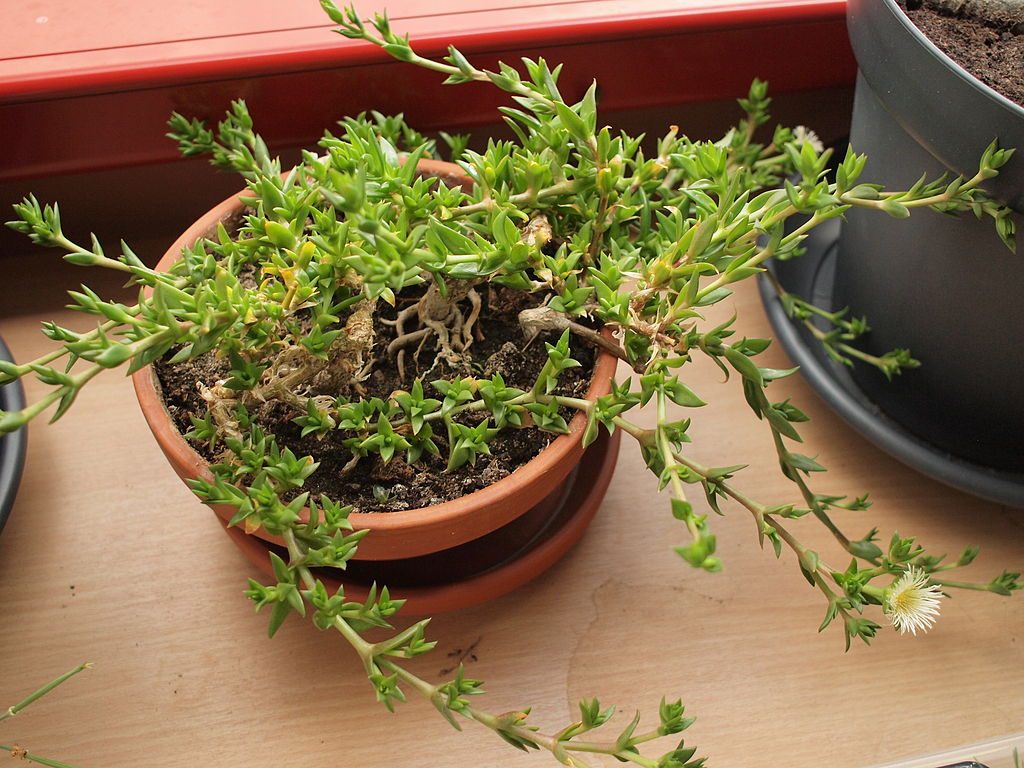 Research
Animal Research
Kanna research conducted on rats have found that it may be capable of:
Human Research
Multiple clinical trials have presented kanna's ability to reduce anxiety and improve mood.
Kanna as Zembrin® (25 mg) seems to reduce anxiety
In this double-blind, placebo-controlled investigation, 16 adults took either a placebo or 25 milligrams of a kanna extract known as Zembrin® and then performed anxiety-triggering tasks while having their brains scanned. The brain scan results revealed that, unlike the placebo, kanna lowered amygdala reactivity to fearful faces, which strongly suggests anxiolytic properties.
The study demonstrate the "attenuating effects of S. tortuosum on the threat circuitry of the human brain and provide supporting evidence that the dual 5-HT reuptake inhibition and PDE4 inhibition of this extract might have anxiolytic potential."9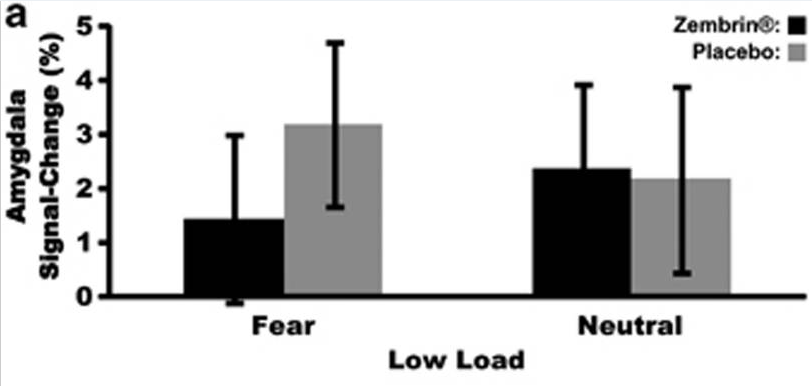 Kanna as Zembrin® (8 or 25 mg) may improve a person's capacity to cope with stress
In this randomized, double-blind, parallel-group, placebo-controlled investigation, 37 adults were given a placebo, 8 milligrams of Zembrin®, or 25 milligrams of Zembrin® once a day during a 3-month period. Not only were both doses found to be well-tolerated with few adverse side effects, but also had some beneficial effects on stress tolerance and sleep.
The study concluded that "positive effects on well-being were noted in patient diaries by some participants taking extract Sceletium tortuosum (Zembrin), including improved coping with stress and sleep."10
Kanna as Zembrin® (25 mg) may positive influence mood
In this randomized, double-blind, placebo-controlled investigation, 21 adults took either a placebo or 25 milligrams of Zembrin® every day for 3 weeks. Compared to the placebo, kanna was found to significantly improve cognitive function as well as trigger positive changes in mood ratings and elevate sleep quality.
The study concluded that "Zembrin at 25 mg daily dosage significantly improved cognitive set flexibility… [and] positive changes in mood and sleep were found."11
Dosage for Stress
Successful clinical studies use from 8 – 25 mg of kanna extract.
Kanna is new to the commercial market and comes in a wide range of doses, from X – 1 g.
Available Forms
A dry or liquid extract of kanna leaves and roots available in capsules or as a tincture or tea.
Fermented kanna formed into a chew or ground to be snuffed and smoked.
Zembrin® is a 2:1 formulation of kanna extract.
Supplements in Review Says
Kanna as Zembrin® at 8 – 25 mg for stress.
Kanna seems to have have anxiolytic and antidepressant properties. Early research has demonstrated kanna's potential aptitude in reducing anxiety and improving mood. Continued investigation into its ability to relieve stress is warranted.
Go with clinically tested Zembrin®. The only form of supplemental kanna supported by clinical research is Zembrin®, the suggested dosing of which is 8 – 25 mg per day.