The potential pain, depression, and anxiety-relieving properties of kratom are still in contention due to issues with safety.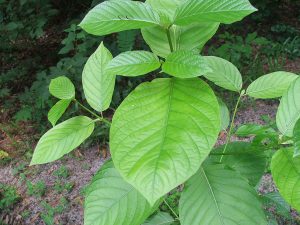 Kratom is an herb known for its nootropic properties. It is believed to have such potential benefits for stress relief as:
Promoting relaxation. Kratom is said to instill calming and euphoric sensations.
Boosting mood. Kratom is frequently used to improve depression and other mood disorders.

Overview
Kratom, Mitragyna speciosa, is an evergreen tree that's part of the coffee family and is native to Southeast Asia. It has historically been integrated into a number of regional customs, including traditional ceremonies in Indonesia and leaf-chewing by male laborers in Thailand.1
It has been said that kratom leaves are capable of acting as a nootropic, imparting a stimulatory effect at small concentrations and a calming effect at high ones. The potentially psychoactive properties of its main bioactive ingredients—alkaloids—have also been claimed to relieve stress and pain, and help combat addiction to certain drugs.
However, there is currently very little research investigating kratom's health benefits. Coupled with questions about its safety, kratom use is currently embroiled in much controversy.2
Did you know? 
Kratom rose to international fame in the 1940's in the midst of the Pacific Ocean Theater of World War II. The soaring price of
opium
led users to seek out kratom as a more cost-effective means of achieving similar effects.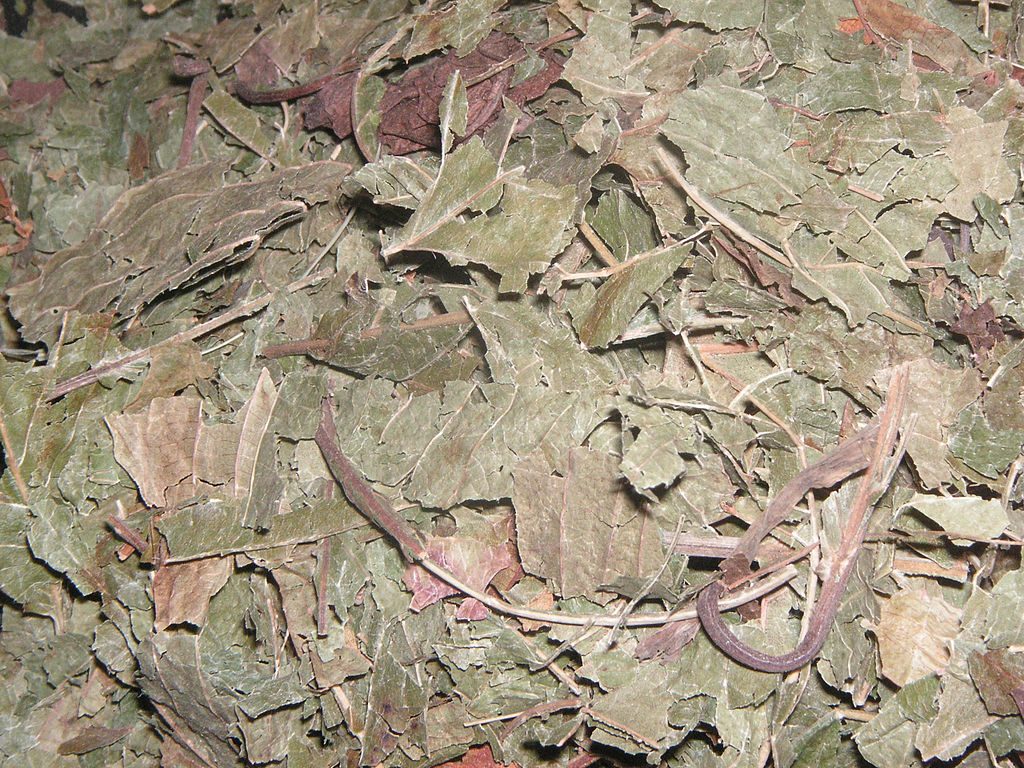 How Kratom Might Help With Stress
Several potentially stress-alleviating mechanisms have been associated with mitragynine, one of kratom's most abundant bioactive ingredients, including:
Activating mu-opioid receptors
Kratom, specifically the mitragynine it contains, has demonstrated a capacity to activate the central nervous system's mu-opioid receptors (MOR), which are most commonly recognized as the binding site of the painkiller morphine. As a partial agonist of µ (mu) opioid receptors, kratom may promote pain-reducing and euphoric effects.3
Inhibiting calcium channels
Mitragynine has additionally been shown capable of blocking neuronal Ca2+ channels. This mechanism may contribute to the inhibition of neurotransmitter release, which may ultimately help relax muscles and counteract low moods.4 5
Kratom Benefits & Uses for Stress
The majority of kratom's potential health benefits are related to its ability to interact with the brain's opioid receptors. By binding to them, kratom may be able to assist stress relief by:
There is little clinical evidence backing the safe use of kratom. Regardless, it is widely available in online herbal stores and at "head shops" in the US, and continues to be used all around the world to:
Manage opioid withdrawal, especially the chronic pain associated with it8
Treat mood disorders, particularly depression
Improve overall brain function
The Legal Battle Behind Kratom
The current controversy surrounding kratom in the U.S. was brought to the limelight after a decision by the Drug Enforcement Agency (DEA) in August 2016 to classify the main bioactive ingredients in kratom—mitragynine and 7-hydroxymytragynine—as Schedule I controlled substances, officially turning kratom into a "drug of concern," similar to the illegal drug heroin.9
Its increased use and a coincidental surge in reports of kratom poisoning in the past couple of years has tightened regulation and instigated the highest number of kratom seizures by authorities in 2016, as well as the banning of its local sale and possession in Alabama, Arkansas, Florida, Indiana, Tennessee, and Wisconsin.10 11 12
Despite this, kratom use has been on the rise in the U.S. over the past decade.13 The insistence of kratom advocates has convinced the DEA to temporarily place the kratom ban on hold.14
Check out the legal status of kratom in individual countries here.
Kratom abuse has been shown to lead to either poisoning or withdrawal, which is liable to trigger such adverse side effects as seizure,
myalgia
, insomnia, fatigue, vomiting, and chest discomfort.
15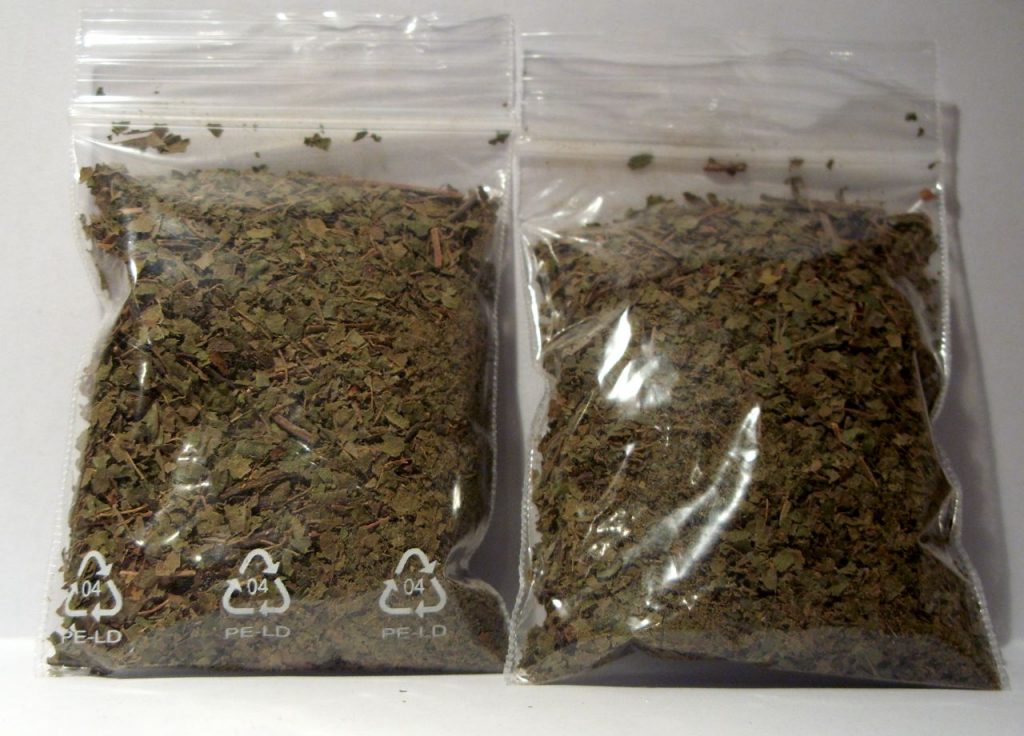 Research
Animal Research
Limited research in rodents suggests the potential of kratom to act on opioid receptors and possibly reduce pain, elevate mood, and reduce anxiety.16
Human Research
There are currently no successful full-scale clinical trials backing the ostensible health benefits of kratom. Case reports, early studies, and testimonies of individual users are the primary basis on which health claims have been made thus far.
Kratom may have anxiety, depression, and pain-reducing effects, but there isn't enough data on its safety
In this review, 95 studies examining kratom were analyzed. The authors note that kratom demonstrated potential to act on opioid as well as serotonergic, GABAergic, dopaminergic, and adrenergic brain systems, and possess associated anxiolytic, antidepressant, and analgesic properties. However, they also note that published preclinical data, case reports, and anecdotal experiences posted online suggest that kratom use carries serious health risks, potentially causing drug dependency and withdrawal, and serious adverse reactions.
The researchers concluded that "altogether, available data on kratom suggest caution: this unregulated plant could exhibit a serious harmful potential, far beyond any "therapeutic" desired effect; in parallel, its anxiolytic, antidepressant, and analgesic properties need to be better explored by scientific research works."17
The
American Kratom Association
(AKA), launched in 2015, seeks to protect the right of Americans to utilize the natural plant as well as challenge the spread of misinformation concerning its safety and efficacy.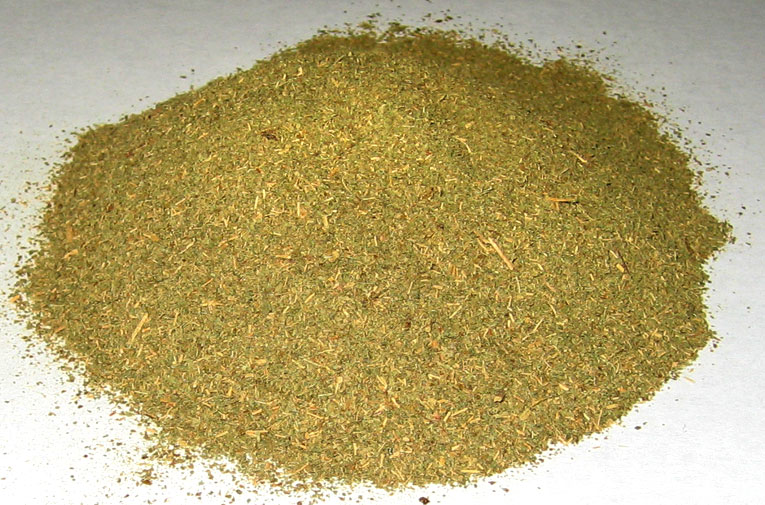 Dosage for Stress
No successful clinical studies using kratom for stress relief have been conducted so far
There is no consistency in dosing, although a low dose of kratom has been reported to contain roughly 2 – 3 grams; a medium dose, 4 – 6 grams; and a large dose, >7 grams
Available Forms
An aqueous extract standardized to a variable percentage of mitragynine
A powder that is brewed into a tea, smoked, or encapsulated
It is also available as a patch or chewable gum resin
Supplements in Review Says
Kratom supplementation is banned or controlled.
We do not recommend kratom supplementation due to its questionable safety. Despite the potential for kratom to reduce pain and alleviate stress by acting on opioid receptors, we cannot recommend its regular consumption due to the lack of clinical research on its safety and potential benefits.
Consider using kratom under medical supervision. We recommend staying clear of kratom in all of its forms, but if you are set on using it, stick to a low dose of an unadulterated product with the guidance of a medical professional.18