Animal Research
section" id="potential-reduction-of-oxidative-stress">Potential reduction of oxidative stressntroversial bee food royal jelly might be a natural testosterone booster.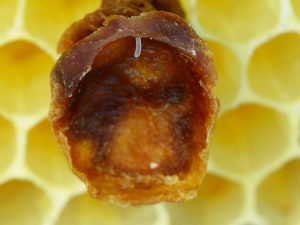 Royal jelly is a sweet, nutritious substance produced by honey bees. Research in recent years has unearthed its potential to enhance masculinity by:
Increasing testosterone levels. Early research indicates that royal jelly may be capable of boosting testosterone levels.
Enhancing energy. Royal jelly may be able to reduce chronic fatigue.
Ov
Overview

awn from the glands of worker honey bees, royal jelly—not to be mistaken for bee pollen—is a nutritional secretion designed to stimulate the growth of larvae in bee colonies. Special larvae fed the jelly eventually develop into queen bees.

Royal jelly is composed of 60-70% water, 12-15% protein, 10-16% carbohydrates, and 3-6% fat. It also contains a fair share of bioactive ingredients with health-promoting properties, including B vitamins (especially biotin) and flavonoids.

Despite the minimal amount of clinical research backing royal jelly, it's frequently used by people to improve mood, reduce inflammation, manage cholesterol levels, and improve overall well-being.1 Very recently, royal jelly has also been reported to impact sex hormones, particularly by increasing testosterone levels. (Check out testosterone boosters for women and for bodybuilders for more details.)

Royal jelly is not FDA approved. Neither the US Food and Drug Administration (FDA) nor the European Food and Safety Authority (EFSA) support the sale and consumption of royal jelly.
How Royal Jell
How Royal Jelly Might Help With Testosterone

uction of oxidative stress

Royal jelly has been found to significantly increase testicular weight, and subsequently, testosterone levels.2 Although the exact mechanism is still unclear, it does appear to be related to the ability of the bee jelly to protect the testes and the process of testosterone production from oxidative stress.3

Royal Jelly Bene
Royal Jelly Benefits & Uses for Testosterone

chment_12217" style="width: 162px" class="wp-caption alignright">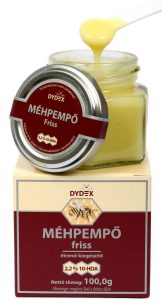 A royal jelly supplement. By Méhpempő Bolt [CC BY-SA 3.0], via Wikimedia Commons

Most people supplement with royal jelly to battle chronic fatigue, improve energy levels, and boost fertility. 4 5 In addition, a single clinical study published in 2012 is largely responsible for the growing use of royal jelly as a testosterone booster. Royal jelly might therefore be used by both athletes and men hoping to improve virility.6

Ultimately, however, while there is some animal and to a lesser extent human research data to back the male fertility and testosterone benefits of royal jelly, it's far too early to confirm that it works.

Royal jelly might enhance immunity. 

One study demonstrated the capacity of royal jelly to improve the immune response as well as decrease IL-12, a key marker of inflammation.

7
Research
Ani
Research
Studies done in animals suggest that royal jelly may have various secondary health benefits associated with testosterone:
Protecting the testes from oxidative stress, including maintenance of testosterone levels in mice8
Human Research
<
Human Research
8.0pt;">There is currently very little research examining the effect of royal jelly on testosterone, but the few studies available have found that it might increase testosterone levels.
Royal jelly (3000 mg) boost testosterone levels
In this randomized, double-blind investigation, 61 adults were given either 3000 mg of royal jelly in a 100 mL drink or a placebo every day for 6 months. Royal jelly was found to significantly improve red blood cell counts, mental health, and testosterone levels (+0.12 ± 0.04 log ng/mL compared to the  -0.02 ± 0.05 log ng/mL of the placebo).
The study concluded that "ingestion of RJ in humans improved erythropoiesis, glucose tolerance and mental health. Acceleration of conversion from DHEA-S to T by RJ may have been observed among these favorable effects."11
Royal jelly may restore sperm motility and increase likelihood of conception
In this investigation, 99 men affected by asthenozoospermia, a condition of reduced sperm motility, were given either applications of honey and royal jelly (H/RJ) or a standard intrauterine semination (IUI) procedure for 3 cycles or until conception took place. H/RJ resulted in increases of pregnancies per cycle at 23 (8.1%) compared to 7 (2.6%) in the IUI group.
The study concluded that "using H/RJ intravaginally might be a simple and reasonably effective method of treating asthenozoospermia."12
Dosage for Testosterone
Dosage for Testosterone

doses of royal jelly
Typical royal jelly supplemental capsules range from 50 – 150 mg
Low dose mixtures combining royal jelly, bee pollen extract, and bee pollen plus pistil extract are common13
Bee allergies have been linked to royal jelly. 
Hives, asthma, and even anaphylaxis are potential side effects of royal jelly.
14
15
Supplements in Review SaysSupplements in Review Says
;">Royal jelly 150 mg for testosterone.
Royal jelly is not recommended for testosterone just yet. Early research does point to the potential of royal jelly to increase testosterone levels as well as improve male fertility, but we suggest waiting for more reputable clinical trials to back it up.
Start with a low 150 mg dose of royal jelly. If you're adamant about supplementing with royal jelly, start with a soft 150 mg dose of commercially available products.