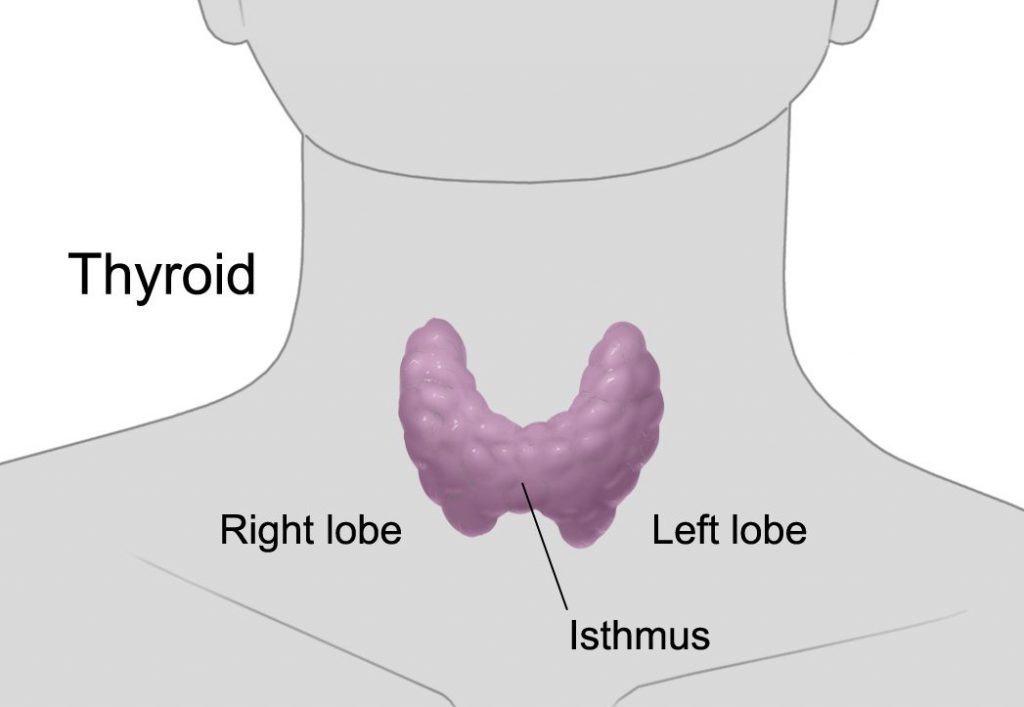 While most of us may not be aware of it, the thyroid plays a big role in keeping our bodies healthy. As part of the endocrine system, this small gland helps control our metabolism, heart rate, and other essential processes. But should you take supplements to support its function? How do they work? And are thyroid supplements safe? In this Thyroid Supplements Guide, we're going to answer these and other questions surrounding thyroid health and supplementation.
According to one estimate, thyroid issues affect 20 million Americans, with as many as 60% being unaware of their condition.
1
What is the Thyroid?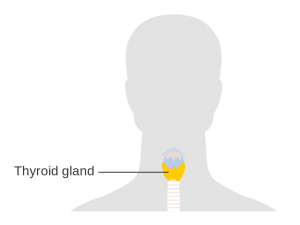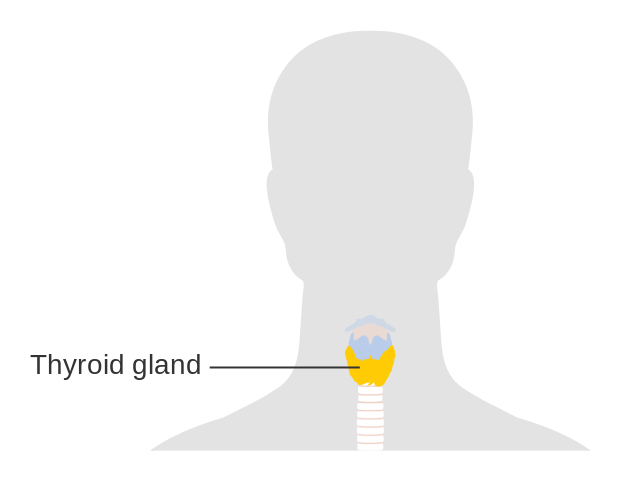 The thyroid is a butterfly-shaped gland found near the base of the neck, just below the larynx (voice box). Despite weighing only about 20 grams, the thyroid is responsible for releasing hormones that are critical to regulating bodily functions such as:
Metabolism (biochemical reactions required to produce and use energy)
Body temperature
Heart rate and blood pressure
Breathing
Nervous system health
More specifically, the thyroid takes up iodine from the blood and uses it to produce two hormones – triiodothyronine, also known as T3, and thyroxine, also known as T4. The production of these two hormones is regulated through a three-step process:
First, the brain's hypothalamus produces thyrotropin-releasing hormone (TRH).
Then, TRH signals the pituitary gland – located just below the hypothalamus – to release thyroid-stimulating hormone (TSH).
Finally, the thyroid gland begins producing T3 and T4 in response to TSH.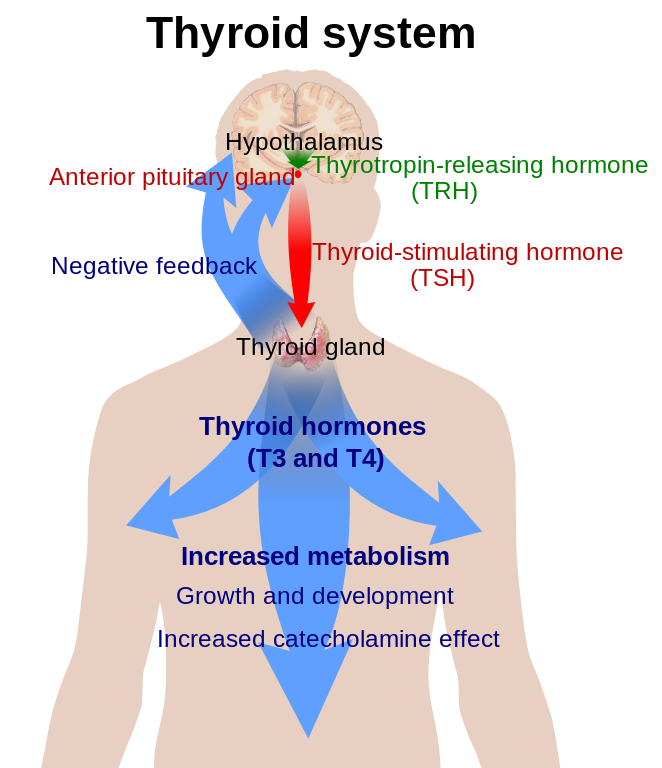 Thyroid Disorders
When the thyroid gland is working properly, T3 and T4 are produced in the right quantities, stored, and released as needed. However, like every part of the human body, the thyroid can malfunction. The two most common disorders of the thyroid are:
Hypothyroidism, which is characterized by insufficient thyroid hormone production, and results in symptoms such as fatigue, depression, memory issues, weight gain, hair loss, and cold intolerance. Its most common cause is the autoimmune condition Hashimoto's thyroiditis.
Hyperthyroidism, which is characterized by overproduction of thyroid hormones, and results in symptoms including anxiety, restlessness, sweating, insomnia, muscle weakness, weight loss, and eye problems. The most common cause of hyperthyroidism is Grave's disease, another autoimmune disorder. Hyperthyroidism typically causes thyrotoxicosis, a state where thyroid hormone levels in the body are too high.
In addition, the thyroid can also become enlarged, a condition called goiter. Although a goiter is not necessarily harmful by itself, it may be indicative of an underlying thyroid condition. Goiters are usually caused by iodine deficiency, which forces the gland to enlarge as it works harder to make enough hormone.
Women are up to eight times more likely than men to experience thyroid issues.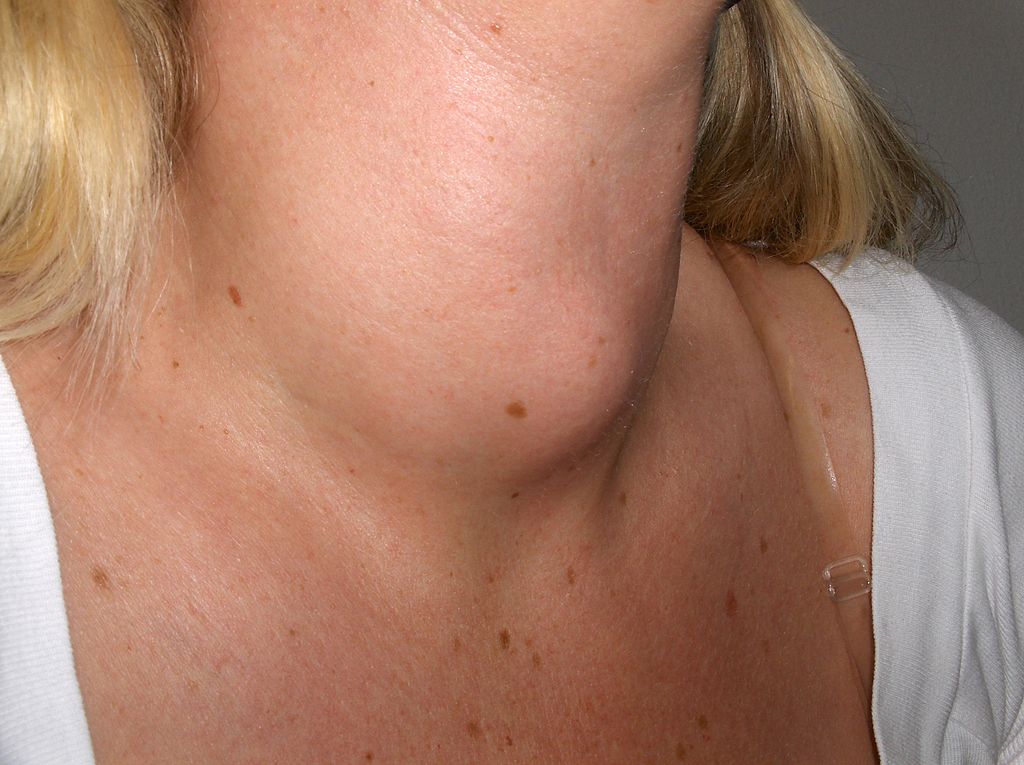 Clarification: Hypothyroidism vs Hyperthyroidism Supplements
Thyroid supplements are substances that help keep the thyroid functioning properly. But although the large majority of thyroid supplements are labeled as "thyroid support" – implying that they help with all thyroid concerns – the truth is the majority contain ingredients that directly or indirectly boost thyroid hormone levels, meaning that they only help with hypothyroidism. Taking such supplements in the case of hyperthyroidism would likely only worsen the condition.
As such, if you are looking for a supplement for hyperthyroidism, you should look for one that is advertised to work specifically for an overactive thyroid. These supplements will typically contain completely different ingredients, such as lemon balm, carnitine, and motherwort, and may be helpful as an overall thyroid wellness program.
How Do Thyroid Supplements Work?
Thyroid supplements can naturally aid thyroid function in four main ways:
Supplying thyroid nutrients
The thyroid requires a wide range of vitamins and minerals to work properly. These essential nutrients help the body produce TSH, T3, T4, and make sure all of the thyroid's processes are functioning normally. Undoubtedly, the number one nutrient required for proper thyroid function is iodine, because it is the major component of thyroid hormones.
Stimulating thyroid function
Some medicinal herbs have been demonstrated to boost thyroid function. For example, the Indian adaptogenic plant ashwagandha has been shown to increase T4 levels in female mice. 2
Supplying animal-derived thyroid hormone
While one approach to an underactive thyroid is to encourage it to produce more hormones, another option is to supply thyroid hormone directly. Many thyroid supplements provide thyroid hormone derived from animals, usually in the form of bovine (cow) or porcine (pig) thyroid tissue. Also known as desiccated thyroid, this substance works similar to pharmaceutical thyroid drugs that directly raise thyroid hormone levels.
Calming thyroid function
In the case of hyperthyroidism, supplements use compounds that reduce – rather than stimulate – thyroid activity. Prominent examples of such compounds include lemon balm and L-carnitine.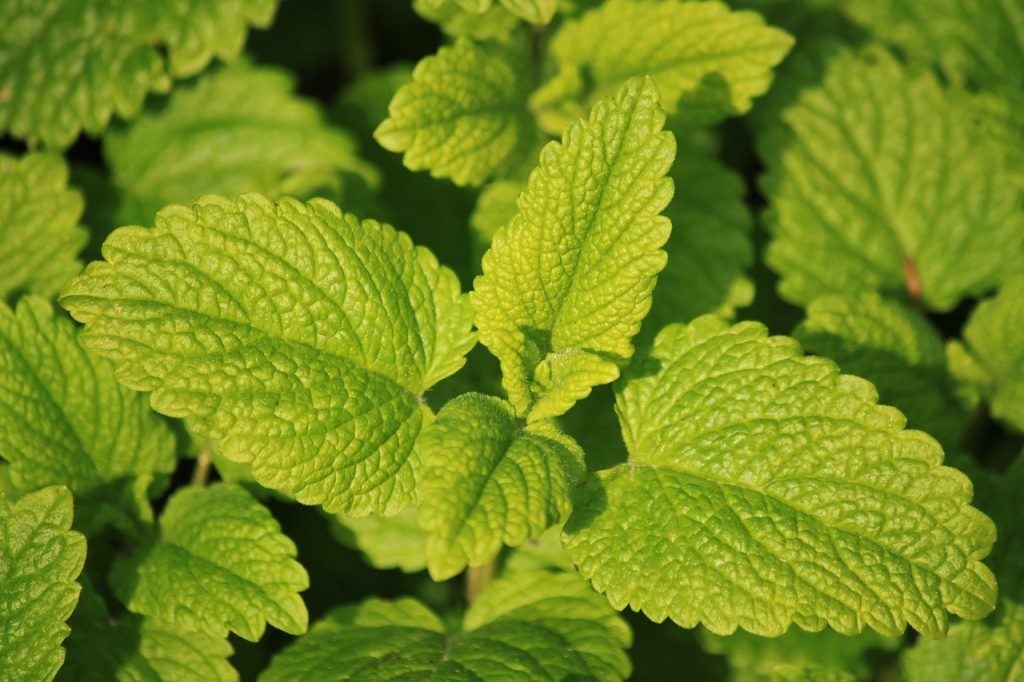 Thyroid Supplement Ingredients
The large majority of thyroid supplements include ingredients that are targeted specifically at an underactive thyroid such as:
Iodine
Iodine is far and away the most popular ingredient used in thyroid supplements because the thyroid gland uses it to produce T3 and T4. In most cases, this iodine is derived from kelp or bladderwrack – two kinds of seaweed.
Herbs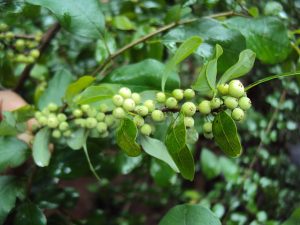 Some medicinal herbs have been shown to stimulate thyroid function in animal studies, and as such as often included in thyroid supplements. The most popular examples include the Indian adaptogenic herb ashwagandha (Withania somnifera), Coleus forskohlii (containing the active ingredient forskolin), and guggul (Commiphora wightii).
Another prominent herb used by thyroid supplements is schisandra (Schisandra chinensis), which is believed to help by protecting the liver – which is linked to thyroid function – as well as well alleviating autoimmune thyroid problems. Cayenne pepper is also sometimes used because of its ability to improve blood circulation, helping offset some of the symptoms of hypothyroidism.
Vitamins
The B vitamins – and vitamin B 12 in particular – are a common addition to thyroid supplements because they are needed for proper thyroid function. Vitamin D is also sometimes added because researchers have found a link between hypothyroidism and low vitamin D levels. 3
Minerals
Aside from iodine, thyroid supplements commonly include other minerals such as selenium, zinc, molybdenum, and copper because they are involved in proper thyroid function and hormone production.
Hyperthyroidism supplement ingredients
Since hyperthyroidism results from too much rather than too little thyroid hormone, supplements made for this condition contain different ingredients, such as:
Lemon balm. This herb has been shown to reduce TSH levels, resulting in reduced production of thyroid hormones.
Carnitine. This amino acid blocks thyroid hormones from entering cells, preventing them from exerting their effects. 4
Motherwort. This herb works similar to medications known as beta-blockers by reducing elevated the heart rate seen in hyperthyroidism.
Bugleweed. This plant reduces thyroid hormone levels and may possibly block the antibodies associated with Grave's disease – the main cause of an overactive thyroid.
Reviews of the leading thyroid herbs and natural remedies are found in the Supplements In Review Thyroid Category.
Thyroid Supplement Benefits
The benefits of thyroid supplements are directly tied alleviating symptoms of an underactive (hypo) or overactive (hyper) thyroid. The most common benefits are centered on:
Energy
Because the thyroid hormones play a key role in regulating how the body produces and uses energy (metabolism), it's not surprising that both hypothyroidism and hyperthyroidism can lead to fatigue. In hypothyroidism, this tiredness is caused by slowed metabolism, meaning that the body is unable to produce enough energy to function;  in hyperthyroidism, a sped up metabolism causes an initial increase in energy levels that is unsustainable and eventually leads to fatigue. As such, restoring the thyroid to normal function can alleviate fatigue and make you feel more energetic.
Weight control
We've already established that the thyroid regulates metabolism, but what does this have to do with body weight? Simply put, your metabolic rate determines how many calories your body burns to sustain itself. When your metabolism slows down, so does the number of calories burned by your body, and vice versa.
Since body weight is determined by how many calories you eat versus how many your body burns, this explains why hyperthyroidism can lead to weight loss, while hypothyroidism can have the opposite effect. In this way, taking thyroid supplements can help you lose or gain weight, even without making any changes to your diet.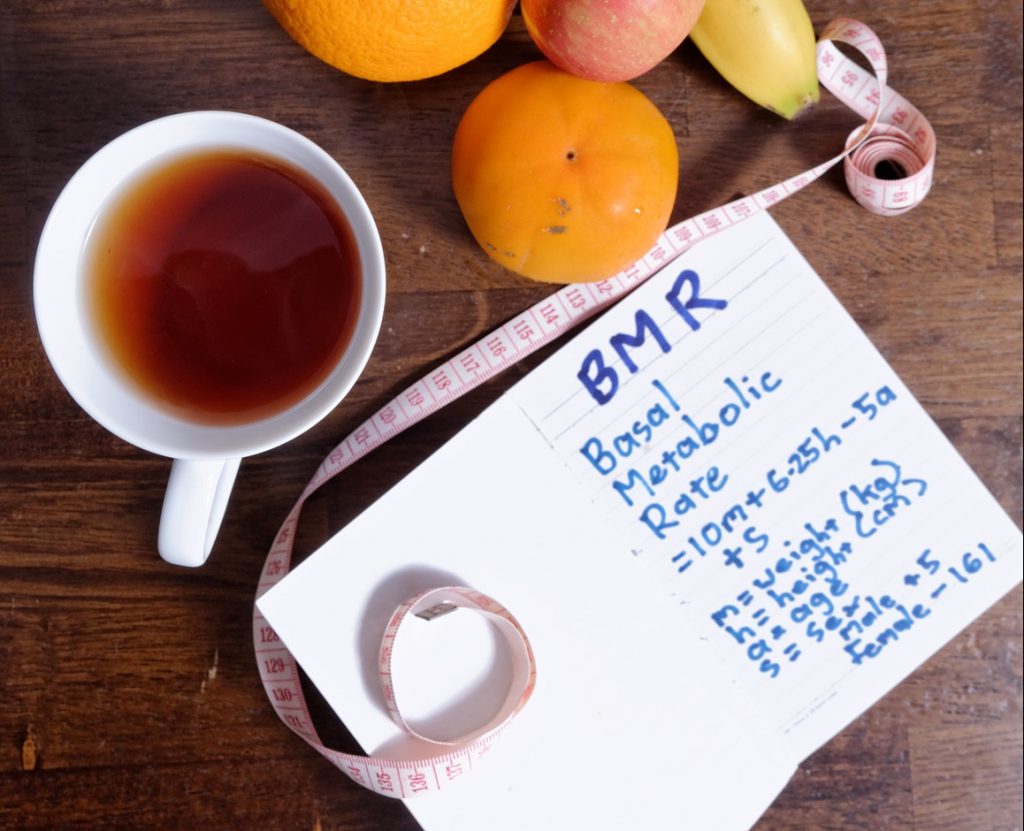 Cognitive function
When your whole body slows down or speeds up as a result of thyroid dysfunction, energy and weight are not the only things affected; so is the brain. In the case of hypothyroidism, this means sluggish performance characterized by problems such as brain fog, forgetfulness, and a depression.
Hyperthyroidism, on the other hand, can cause the opposite cognitive problems, such as nervousness, anxiety, restlessness, and insomnia. In this way, restoring proper thyroid function can have a major impact on your cognition.
It's Not Always the Thyroid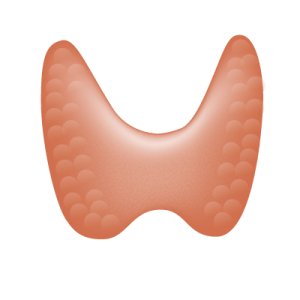 While thyroid issues can certainly cause debilitating symptoms such as fatigue and weight gain, they're not always to blame. Indeed, such symptoms can result from many other health conditions, and can also be explained by unhealthy lifestyle choices and the natural aging process.
In these cases, taking a thyroid supplement would offer no benefit and might actually cause harm. As such, it's important to confirm that a malfunctioning thyroid is to blame by getting the appropriate tests through your doctor before choosing to try thyroid supplements.
Are Thyroid Supplements Safe?
There has been some controversy surrounding the safety of over-the-counter thyroid supplements. For example, one recent study found that many thyroid supplements contain bovine thyroid hormones, and some supply amounts that exceed the pharmaceutical drug doses prescribed by doctors to hypothyroidism patients. 5
The same study also found that some products labeled to contain only herbs and minerals still had detectable amounts of animal thyroid hormones. The study authors concluded that thyroid hormone-containing supplements may be harmful by causing elevated hormone levels and possibly even leading to facticious hyperthyroidism – a form of hyperthyroidism caused by medication.
In addition, there is also some concern about the high amounts of iodine present in some thyroid supplements. Whereas the daily recommended intake for adults is 150 mcg, many supplements provide daily doses as high as 400 mcg. Medical experts warn that consumption of excess iodine may worsen or lead to hypothyroidism or hyperthyroidism in susceptible individuals, such as people with existing thyroid disorders or the elderly. 6
Ultimately, caution has to be exercised when taking thyroid supplements. If you are set on trying one, always read the label to find out exactly what you're getting, and keep a watchful eye on how your body responds.
Who Takes Thyroid Supplements?
Thyroid supplements are taken by four main groups of people:
Those who have been diagnosed with thyroid problems – usually hypothyroidism, and less commonly hyperthyroidism
Individuals who were diagnosed with mild, subclinical thyroid issues, and would rather try taking supplements than drugs
Those who believe an under or overactive thyroid may be responsible for symptoms such as fatigue, weight gain, brain fog, and depression
Women who are pregnant or have recently given birth, since having a baby can make you more susceptible to thyroid dysfunction
Thyroid Supplements vs Thyroid Drugs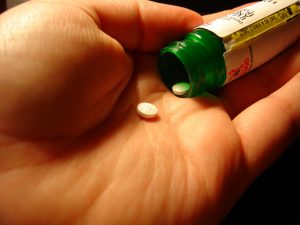 OTC thyroid supplements are typically seen as an alternative to pharmaceutical drugs such as levothyroxine and methimazole. Some people choose to take supplements over these medications because they are natural, whereas thyroid drugs are synthetically made. Although this may not have much impact on their efficacy, natural substances are generally viewed as being healthier and safer.
In addition, they are also preferred by those who are borderline hyper or hypothyroid and would rather try supplements before pharmaceutical drugs.
What is the Best Thyroid Supplement?
Thyroid Supplements Guide Editor's Pick: Best Individual Thyroid Supplements
For hypothyroidism
The essential mineral iodine is the most critical component of thyroid function due to its major role in synthesizing both triiodothyronine (T3) and thyroxine (T4). In fact, T3 and T4 get their names from the number of iodine atoms they contain. If the body doesn't get enough iodine (150 mcg daily for the average adult) then thyroid hormone production suffers.
For hyperthyroidism
It's difficult to say what works best for hyperthyroidism since most supplements are aimed at helping with hypothyroidism. However, lemon balm is currently one of the best options because it can directly reduce thyroid hormone levels and also help with insomnia, a common symptom of hyperthyroidism.
Best Multi-ingredient Thyroid Supplement
For hypothyroidism
The most popular thyroid stack supplements include iodine mixed with thyroid-relevant nutrients such as the B vitamins, minerals such as zinc, selenium, copper, and molybdenum, and thyroid-stumulating herbs such as ashwagandha and guggul.
For hyperthyroidism
A mixture of lemon balm, motherwort, and bugleweed may be a helpful option for dealing with an overactive thyroid.
Thyroid Supplements Guide Conclusion
Thyroid supplements may be an effective way to keep your thyroid functioning properly in cases of hypo or hyperthyroidism. However, it is of the utmost importance to first confirm that you actually have a thyroid condition; taking these products in the hopes that they will cause weight loss and boost energy can easily backfire if your thyroid is not to blame.
It's best to exercise caution with thyroid products, since messing with your thyroid hormone levels can have wide-ranging effects on your health.
Always address your thyroid health under the close supervision of a doctor or qualified healthcare professional.