EstroG-100® is a patented herbal extract blend clinically demonstrated to improve menopause symptoms.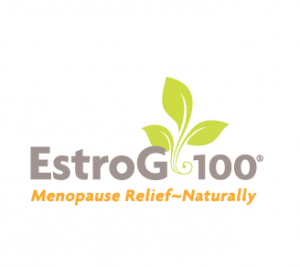 EstroG is a patented mix of three Korean herbal extracts. It is used to alleviate hot flashes, night sweats, dry skin, and other symptoms of menopause. This EstroG-100 review details its advantages over generic menopause supplements:
Patented. EstroG's unique formula and its use for improving menopause symptoms is protected by multiple patents.
Clinically researched. The menopause benefits of EstroG-100 are backed by multiple human studies.
High-quality. EstroG has won several awards, and is recognized by the FDA and other health agencies.
Overview
EstroG-100 is a patented blend of three herbal extracts used to alleviate menopause symptoms. These medicinal plants – Phlomis umbrosa, Cynanchum wilfordii, and Angelica gigas – have a long history of use as a menopause remedy in China and Korea.
EstroG-100's unique herbal root extract blend was introduced by South Korean biotech company Naturalendo Tech in 2000, where it remains the most popular supplement for symptoms of menopause such as night sweats, insomnia, and bone loss. EstroG-100 is proposed as a superior alternative to hormone replacement therapy (HRT) and other herbal remedies such as black cohosh and soy isoflavones for the improvement of menopausal women's health.
This is largely due to the fact that studies have consistently shown EstroG to be both safe and effective. By comparison, research suggests that HRT can cause side effects such as weight gain and increase the risk of serious health disorders such as heart disease and stroke,1 while phytoestrogens (e.g. soy isoflavones) may carry similar risks. In addition, black cohosh – arguably the most popular herbal menopause remedy – has shown mixed results in clinical studies.
Since its inception in South Korea, EstroG has become available in USA, Japan, Australia, New Zealand, Russia, and many other countries.
Did you know? EstroG was formulated by a Korean doctor who studied various traditional medicinal plants and tested 71 different plant extracts before settling on a blend of Cynanchum wilfordii, Phlomis umbrosa, and Angelica gigas.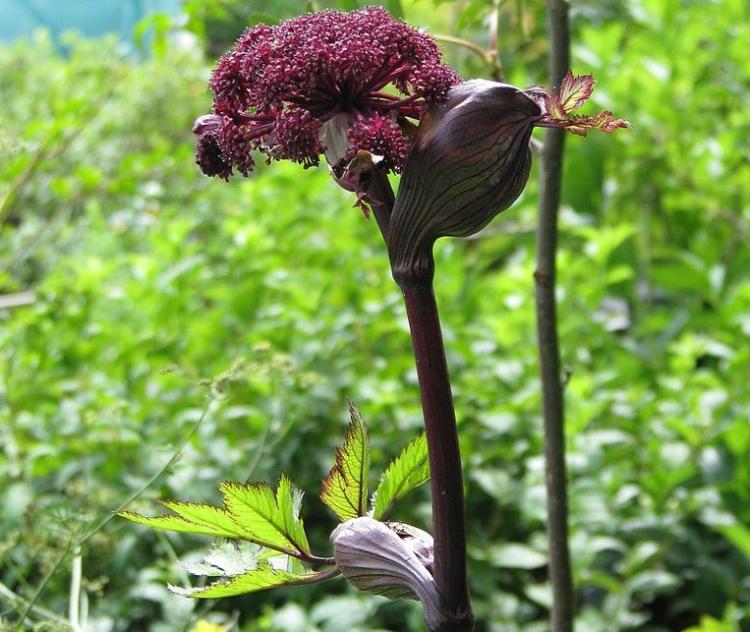 How Does EstroG-100 Work?
Researchers are not yet entirely sure how EstroG improves menopause symptoms. However, the most popular hypothesis is that EstroG improves estrogen metabolism by acting as a selective estrogen receptor modulator (SERM). Estrogen is the key female sex hormone whose decline is the central feature of menopause.
EstroG-100 Patents
The use of EstroG's blend of herbal extracts from Phlomis umbrosa, Cynanchum wilfordii, and Angelica gigas for improving symptoms of menopause is backed by U.S. patent 7763284. Under this patent, EstroG is produced through a hot water extraction method and suggested to work by increasing estrogen levels.
EstroG-100 Nutritional Supplement Uses
EstroG-100 is used in supplements that alleviate the symptoms of menopause, such as hot flashes, night sweats, dry skin & eyes, insomnia, depression, fatigue, joint & muscle pain,  and vaginal dryness, as well as long-term issues such as increased risk of cardiovascular conditions, osteoarthritis, and osteoporosis. EstroG's menopause benefits are backed by two human studies – one South Korean and one American.
Although it can be used as the only ingredient in a supplement, EstroG-100 is usually mixed with other compounds such as vitamins, minerals, and other herbs that may help with menopause, such as black cohosh.
EstroG-100 Advantages
Compared to generic menopause supplements, EstroG-100 has several notable advantages:
Patented, time-tested formula: EstroG's unique formula is based on Eastern herbs with hundreds of years of successful use and is backed by U.S. and international patents.
Clinical research: EstroG-100's menopause health benefits are backed by two human studies and several animal and cell culture investigations.
Health agency-backed: EstroG is recognized as a New Dietary Ingredient (NDI) by the FDA, Natural Product by Health Canada, and Novel Food/Ingredient by the EU Commission
Safe: EstroG has been demonstrated to be safe in animal toxicity and human studies, and is Generally Recognized as Safe (GRAS) by the FDA. 2
Award-winning: EstroG-100 has received multiple awards, including the Korean World Class Product (2011), Gold medal at Geneva's International Invention Conference (2008), and Chang-Young-Sil (2009) – the top scientific award in South Korea.
EstroG-100 Research
Animal & Petri Dish Research
EstroG-100 may help fight osteoarthritis, a common postmenopausal concern
This two part study examined the effects of EstroG-100 on osteoarthritis, a joint condition that frequently occurs after menopause in women. The researchers treated isolated mouse cartilage cells with the extract, showing increases in markers of healthy cartilage such as aggrecan, type 2 collagen a-1, and sox-9, and decreases in markers of cartilage breakdown, such as matrix metalloproteinase-13 (Mmp13), Cox-2, and Nfκb. In addition, the treatment of rats with paw edema – a common model of inflammatory arthritis symptoms – showed that EstroG-100 significantly reduced the symptoms.
The researchers concluded that "This result confirms that CPAE effectively inhibited the inflammation-induced osteoarthritis symptoms." 3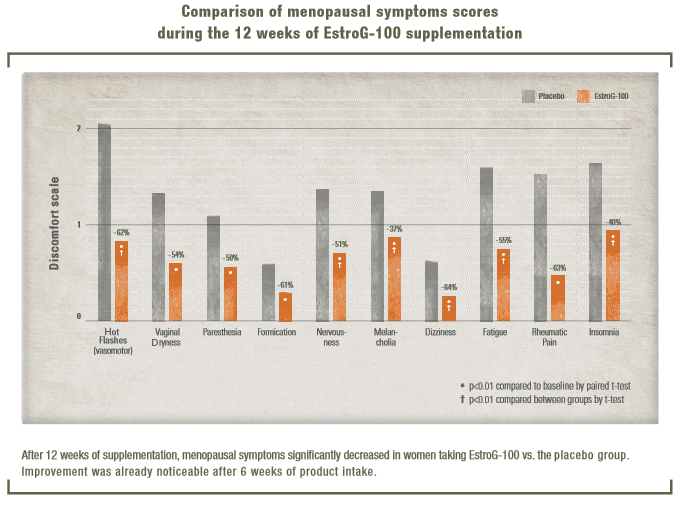 Human Research
Although only a few clinical trials have been done to date, their findings provide evidence for EstroG's menopause benefits.
EstroG-100 appears to improve menopause symptoms
This randomized, double-blind, placebo-controlled study examined the effects of EstroG-100 on menopause symptoms. A total of 64 women were given EstroG-100 or placebo daily for 12 weeks. The supplementation improved scores of menopause symptoms, including insomnia, nervousness, fatigue, and pain. No significant side effects were observed.
The researchers concluded that "EstroG-100 significantly improved the menopausal symptoms of pre-, peri- and post-menopausal women without weight gain or any serious side effects." 4
EstroG plus vitamins/minerals appears to improve menopause symptoms
This randomized, placebo-controlled South Korean study evaluated the menopause benefits of a branded combination of EstroG's three plant extracts with vitamins and minerals called Estromon. A total of 48 women with menopause symptoms were given two placebo or Estromon tablets twice a day for 48 weeks. The supplementation improved menopause symptoms in addition to growth hormone levels and markers of bone health, and did not show any significant side effects.
The researchers concluded that "…perimenopausal women may have benefit from Estromon® as a phytoestrogen supplement especially for climacteric symptoms, femur neck BMD, serum triglyceride and human growth hormone without weight gain or any serious side effects."5
EstroG-100 Dosage
Studies of EstroG-100 do not list a dosage
EstroG-100 supplements typically provide 257 mg capsule dosages
Supplements in Review Recommendation
EstroG-100® as part of a menopause supplement.



EstroG is a patented, research-backed remedy for menopause symptoms. We recommend giving EstroG a try for both acute (e.g. insomnia, night sweats) and long-term (e.g. osteoporosis and osteoarthritis) menopause complications. This unique herbal blend is backed by patents, research, and a long history of traditional use.
Follow supplement dosages. There isn't enough research to suggest the ideal dosage of EstroG-100 for menopause concerns. As such, it's best to follow the dosages recommended by individual supplements.